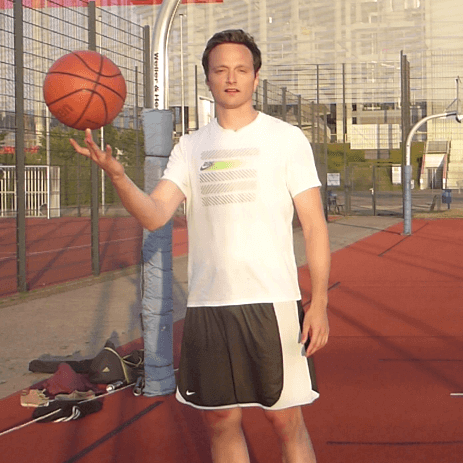 Hey, I'm Andy, and I am a hoops geek 🙂
When I was little, my Dad mounted a basketball hoop to the garage in our driveway and I immediately fell in love with the game. Some of my fondest childhood memories are my first dunks on that shaky little 8ft hoop. So much fun!
One day, I did my best Shaquille O'Neal impression and tore down the whole hoop with a violent tomahawk jam. We replaced it with a solid, regulation 10-foot hoop and my driveway dunking days were over...
Working on My Vertical Jump and Starting This Blog
But like every other basketball player in the world, I wanted to be able to dunk on a regular 10-foot hoop! So in 2016, I decided that it was time to make this a reality and began working hard on my vertical jump!
If you ever started a tough training program, went on a diet, or tried to quit smoking, you know that it's much easier if you have someone keeping you accountable. That's why I started a Youtube channel and this blog you are reading right now! I wanted to share my progress, keep myself from quitting and show others that dunking is possible even if you are an average athlete who's only 6ft tall.
And it worked! I made my first dunk after only 4 weeks of almost daily workouts and after 8 weeks I could do powerful two-handed dunks. Check out this video if you want to see it yourself:
Geeking Out and Creating Tools for Basketball Players
When I am not playing basketball I spend a lot of time in front of my laptop geeking out on all things tech. It's always been like that! I created my first websites when I was 14, coded a version of Pong for my first cell phone, and once built a tool that helped me optimize my basketball fantasy teams (I never lost again!).
So when I was looking for an easy way to keep track of my vertical jump training progress I had an idea. I decided to create a tool that would measure your jump height using video analysis. You just tag the takeoff and landing in the video, and the app will tell you how high you can jump! You can check out the free desktop version or get the mobile version on the iOS app store.
I have also created a dunk calculator that helps you find out you how high you need to jump to make a dunk depending on your height or standing reach. And if you want to go completely crazy, check out my article about the physics of the vertical jump and find out how much force you need to make a dunk, what losing 10lbs would do to your vertical, and how high Michael Jordan would jump on the moon.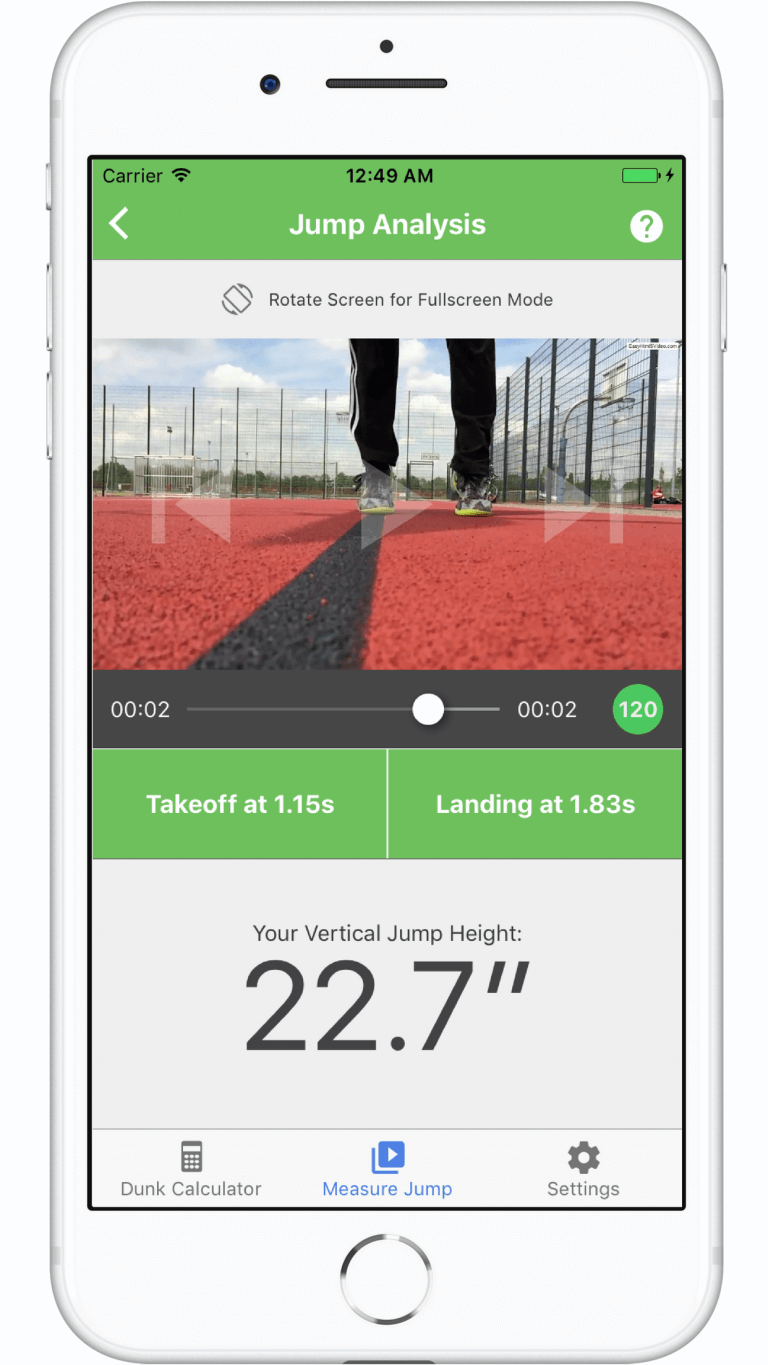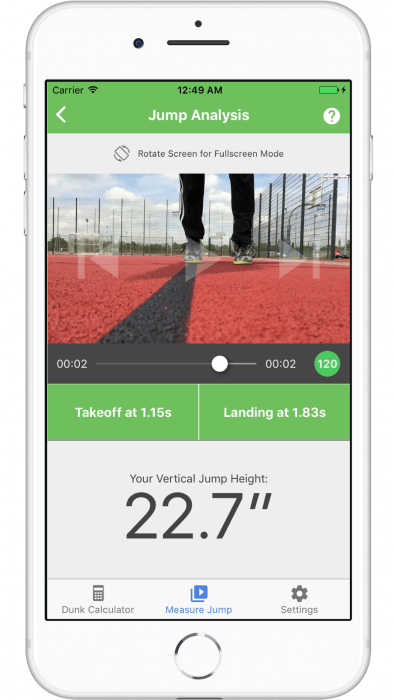 Creating a Huge Database to Help You Pick the Perfect Basketball Shoes
Picking your next pair of basketball shoes can be difficult, especially if you are not a sneakerhead who knows all about the latest releases and hottest brands.
I don't wear basketball shoes casually and don't care too much about looks and aesthetics, but I do care about performance! My basketball shoes have to be comfortable and offer great traction and lockdown.
But how do you find shoes that fit all your requirements?
I used to check all sneaker websites and youtube channels to gather as much information about the sneakers on the market as I could! A process that could take me days or even weeks... There had to be an easier way!
That's why I have spent an insane amount of time reading and watching 1351 performance reviews of 275 different performance basketball shoes (as of Oct 04, 2023) and created a neat list that you can easily filter and sort to find the shoes that fit your playing style perfectly.
You can also take this quiz, answer a few simple questions and get a performance shoe recommendation that should be a great fit!
So what's next?
On thehoopsgeek.com I want to continue to write articles, shoot videos, and create tools that help basketball players, coaches or parents. If you have a content idea let me know! The easiest way is to send me an email at andy@thehoopsgeek.com or use the contact form below.