The standard pay of a regular G-League player in 2021/22 is $37,000 for the 5-month season. However, there are players earning significantly more!
In this article you'll learn exactly how much players make in the NBA minor league:
Highest Paid NBA G-League Player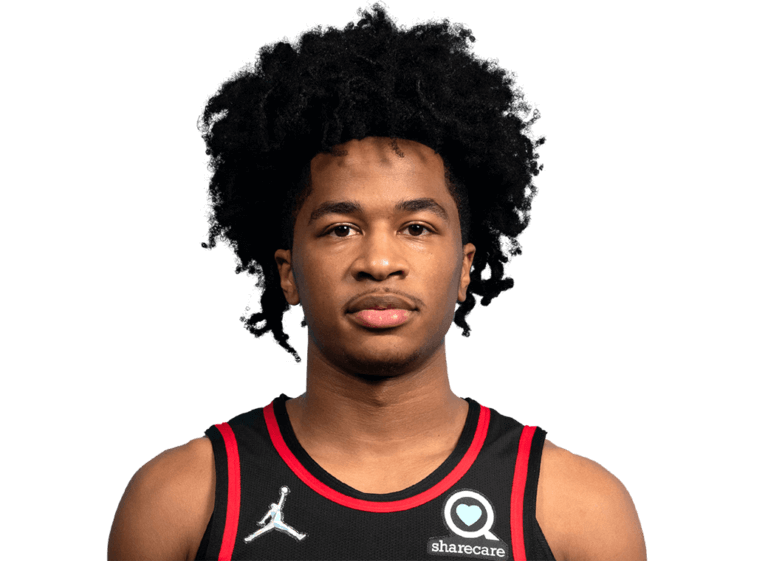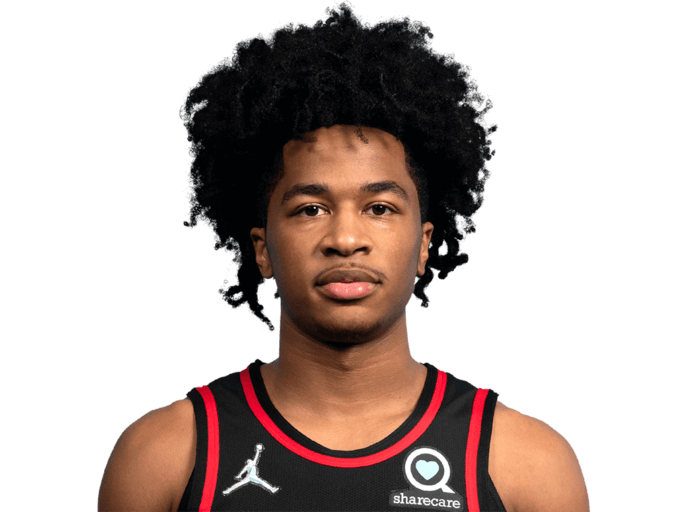 The highest paid G League players in 2021/22 were playing on a two-way contract earning them $462,629 (half of the rookie minimum).
An example of a player on a two-way contract is Sharife Cooper, who was on a two-way contract for the NBA Atlanta Hawks and the G League College Park Skyhawks.
You can find a list of all two-way players here.
In previous seasons, the highest salaries were comparable. For the 2020-2021 season, the highest paid G League player was Jalen Green, who reportedly made $500,000 playing for the NBA G League Ignite. Green went on to sign with the Houston Rockets, with a salary of $8,992,080.
Minimum Salary in the G-League
The lowest a G League player can earn is $7,400 a month, or $37,000 for a seasonal contract for five months of play. This is also the median salary and the salary that most of the players in this league receive.
This contract will also cover housing and insurance, which are added benefits for all players. For many of the younger players, a primary goal of the G League is to prepare them not only for the NBA, but for life in general.
Contracts and Salary Scale
Unlike the NBA, where players sign a contract to play with one specific team, players enter into a G League contract. Under this contract, players sign a one-year contract to play within the league, not on an individual team. The only exclusion to this is players that are on assignment or two-way contract from an NBA team.
There are different categories of players in the NBA G-League with different type of contracts:
G League Drafted Players
Salary: $37,000 per season
These players get a contract with the G-League for $37,000 for the 5-month season.
Since they don't sign a contract with any specific team, they are eligible to be called up to the NBA anytime during the season by any NBA team.
Select Contract
Salary: Starts from $125,000 per season. Pay is negotiable, Jaylen Green earned $500,000 in 20/21.
These contracts are for players with elite skills who choose not to attend college. It's a way for players with NBA talent to stay in the US and develop close to home while still earning good money. Previously, players who didn't attend college had to play overseas for a year (like LaMelo Ball or Brandon Jennings).
Examples of Select Players drafted in recent years are: Jalen Green, Jonathan Kuminga, Isaiah Todd, Dyson Daniels, MarJon Beauchamp and Jaden Hardy.
Two-Way Player
Salary: Starts from $502,000 in 22/23 (half of minimum rookie contract)
Each NBA team is allotted two roster spots for two-way players, who will spend the majority of their time playing in the G League. Only players who are in their fourth season of the NBA or earlier are eligible to be a two-way player.
Under this contract, players are eligible to appear in up to fifty NBA games but are not eligible for the NBA Playoffs.
Assignment Player
Salary: Players keep earning the salary specified in their NBA contract, even when assigned to the G League.
NBA teams are allowed to send players with less than three years of service to their NBA G League affiliates. The NBA team maintains the assigned player's rights and can recall that player at any time.
Young players that don't see the court often with their NBA teams are often send to the G League to give them playing time and confidence playing against other professionals.
About the G League
The NBA G League (formerly the NBA D-League, or Developmental League) is the official minor league of the NBA. Beginning in the 2017-2018 season, the league changed its name following an extended contract with Gatorade (hence the "G" League). With 29 teams across the country and one in Mexico, it attracts talent on both a national and international level.
The G League serves two primary purposes. First, it is a research and development tool. This league offers elite professional basketball competition for international prospects, undrafted players, NBA players on a minor league assignment, or NBA players that have been waived. This league also allows teams and coaches to scout talent and fill open roster spots with undrafted players or free agents. As a development tool, it allows players to maintain training, practice, and game stamina in a highly competitive arena.
Secondly, the G League is a training tool, not only for the players but for every other position a team may need. It can help prepare players both on and off the court. It allows players to improve their game and also aims to coach them off the court in regards to housing, insurance, health, and money management. It is also a training too for coaches, office staff, officials, and trainers for a future in the NBA. Every team, whether it be in the NBA or in the G League, has a staff on the court, in the front office, and behind the scenes. This is a great stepping stone for people hoping to move to a professional sport.
The G League has produced and hosted a great amount of talent since its inception. With so many outlets and paths to join the league, there are players in the league at many different stages in their careers. In the 2021-2022 season, 41 percent of players on NBA start-of-season rosters had G League experience, and there was a record 45 percent in the previous season. Last year, every NBA team had at least one G League alumni playing for them.