Basketballs are big - too big for most backpacks. That's why a lot of athletes use big bulky gym bags to get their gear to practice. And those gym bags are great if you want to bring a lot of stuff with you, but they are a nightmare if you want to ride a bike or take a crowded subway!
Fortunately, there are bigger backpacks made specifically with basketball players in mind. In this article, I am going to review some of the best basketball backpacks and show you what to look for when buying one.
What do you need the backpack for?
Do you plan to use the backpack just for basketball practice? Or do you also want to use it as a bookbag for school/college? If you are looking for a multi-purpose backpack, there are some with extra compartments that isolate your dirty clothes from your books or safely store your laptop. These multi-purpose backpacks can potentially save you a lot of money as they make additional gym bags unnecessary!
Quality of the Material and Durability
If you plan to use the backpack a lot, make sure the quality is good. Look for water-resistant material like nylon, polyester or high-density canvas. Other signs of quality are good stitching and high-quality zippers - you don't want to throw away your backpack because the zippers won't close anymore or because the stitching has come undone.
Comfort
Comfort is important, especially if you want to use the backpack every day. Make sure the straps and the back are padded, and the weight is evenly distributed. An additional strap between the two shoulder straps, sometimes called a sternum strap, can also increase comfort.
Alright, let's take a look at some popular basketball backpacks: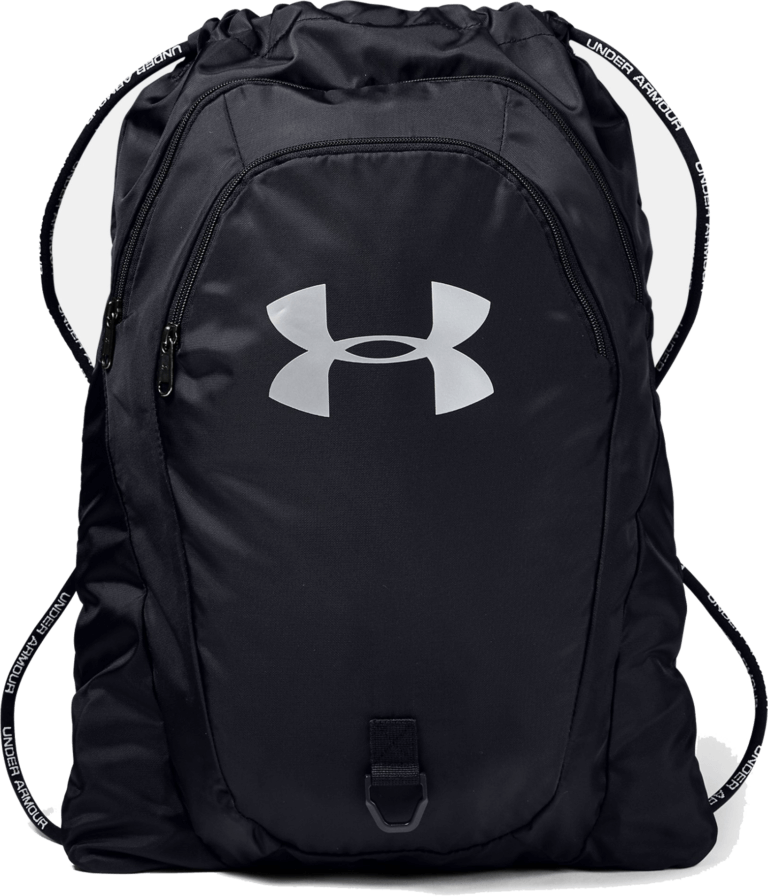 Fits basketball, shoes, and clothes
Sturdy and well-made
Affordable alternative to backpacks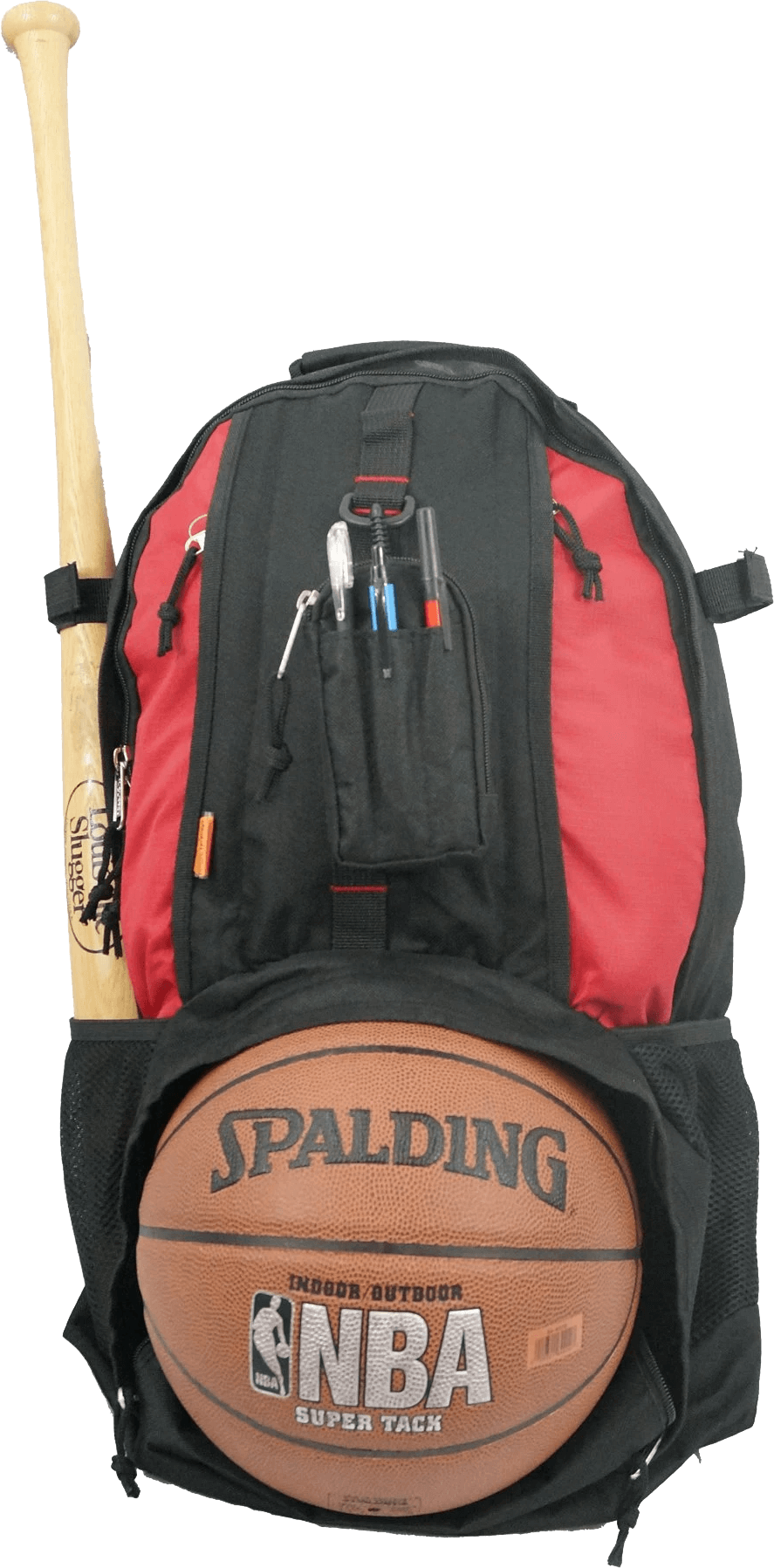 Specifically build for ballplayers
Front pouch holds basketball
Very affordable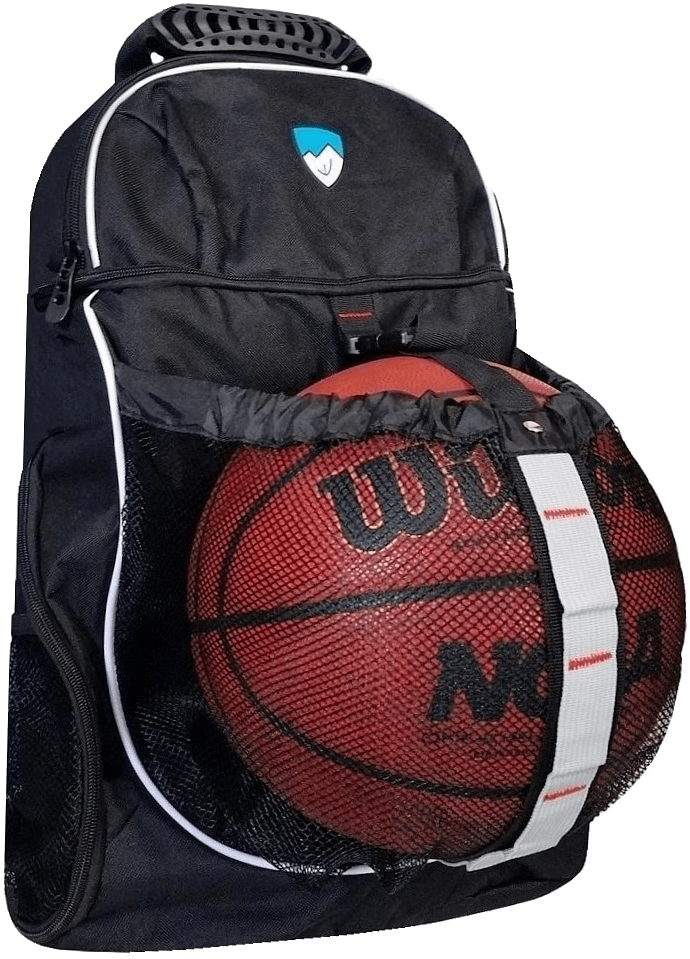 Good-looking and clean design
Not as huge as other basketball bags
Great option for younger kids
Fits a ball, shoes, uniform, water bottle
Design is compact enough for everyday use
Comfortable back padding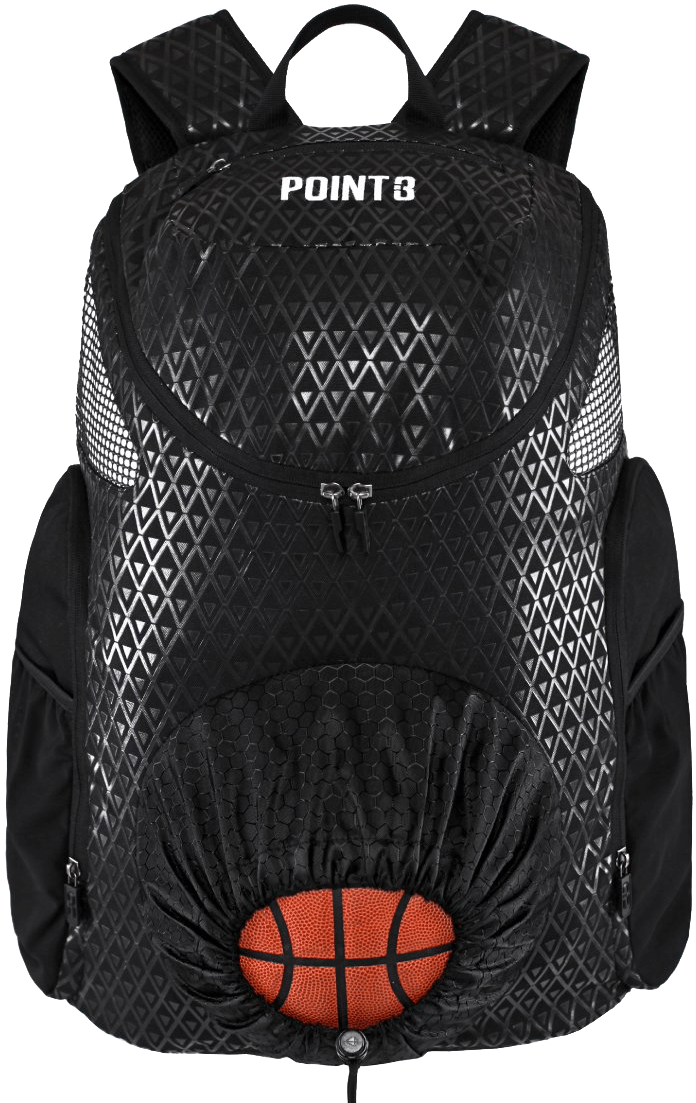 Huge backpack will fit everything you want
Extra compartments for basketball, shoes, and dirty clothes
Very durable, heavy-duty materials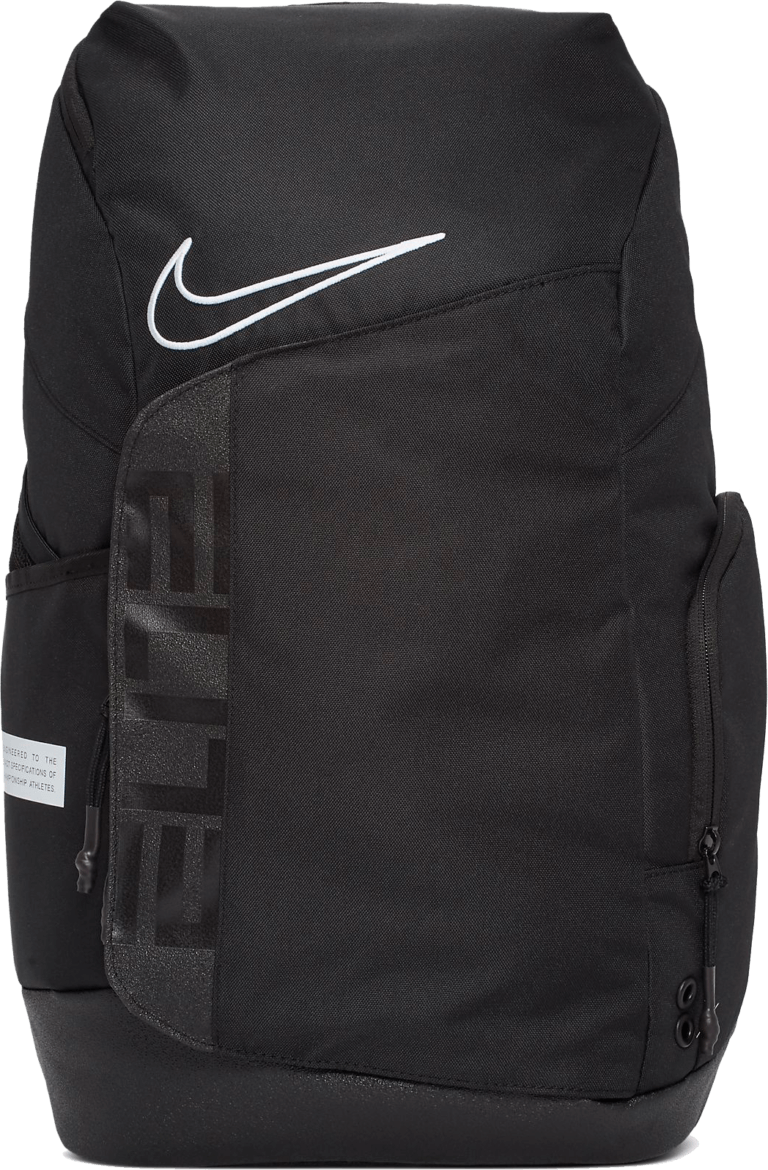 Very popular bookbag for kids who love basketball
Comes in a lot of different colors
Nike is the #1 basketball brand in the world
Amazon Prices were last updated on 10/04/2023 1:57 AM EDT
The Top 6 Backpacks for Basketball Players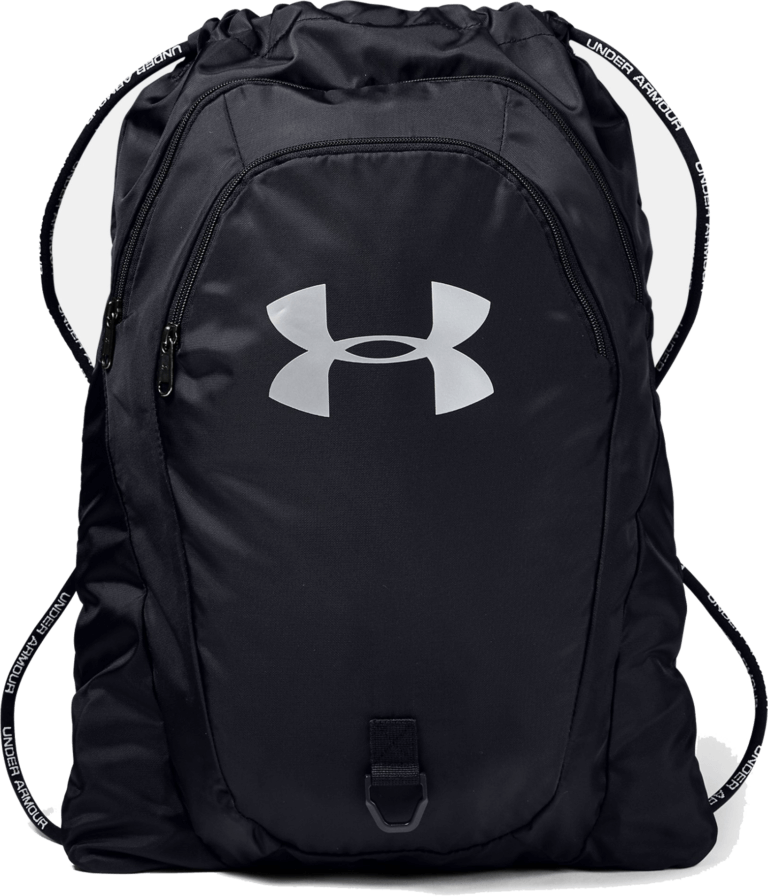 You want a convenient way to bring your ball to practice, but you already own five different backpacks and don't want to buy another one? Then, the Under Armour Undeniable Sackpack might be a great choice.
I really like the slick and clean design. The quality of the materials feel great, and this sackpack is big enough for a youth basketball, shoes, and clothes. However, if you want to bring a regular basketball, clothes, high-tops, and additional water bottles, you might need an extra backpack.
Overall, the Under Armour Undeniable Sackpack is a relatively inexpensive, but very good-looking way to bring a basketball to your practice. Highly recommended!

---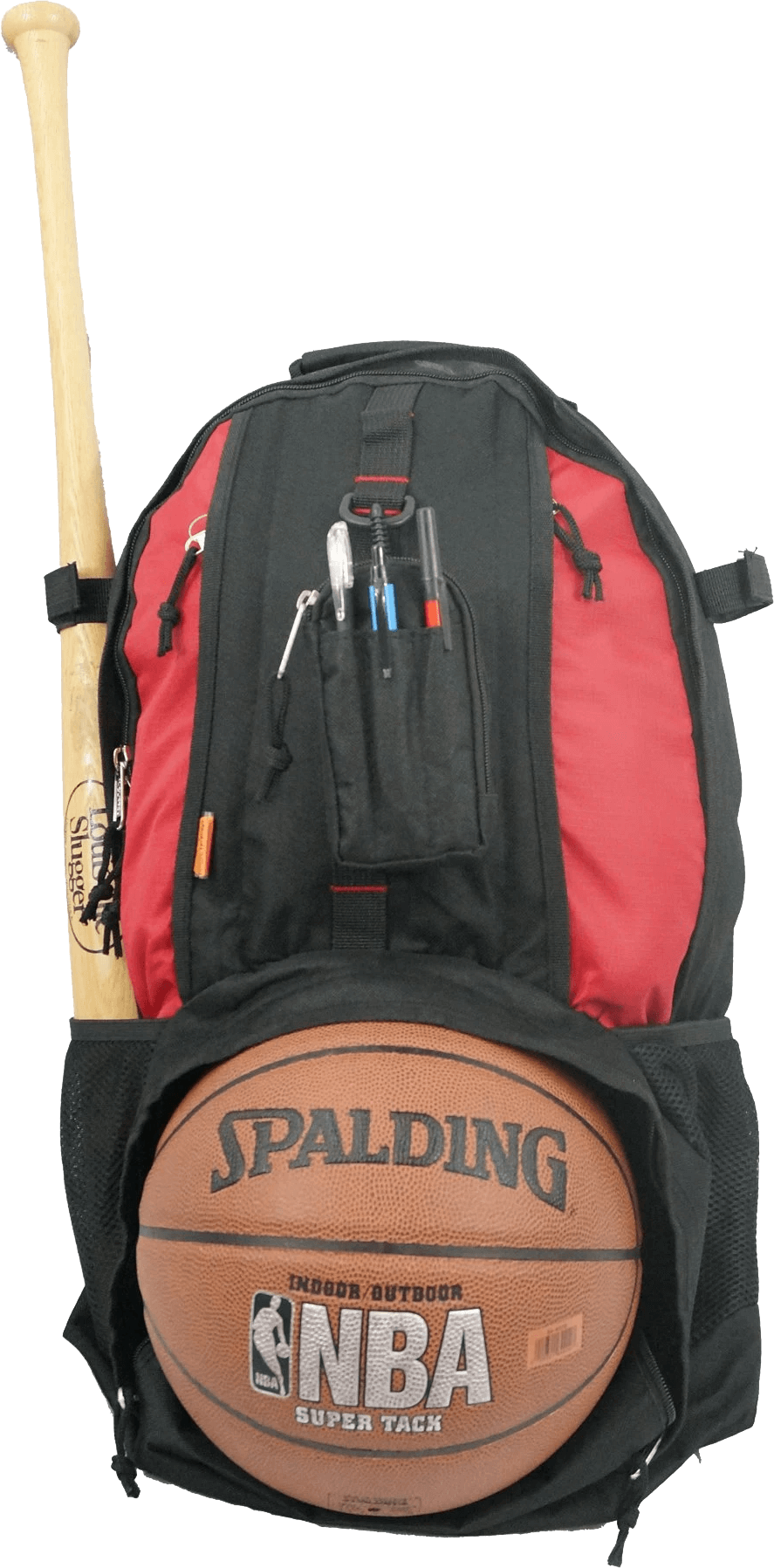 Take a look at the K-Cliffs and you will immediately notice this backpack was built with sports in mind! It not only offers a special compartment big enough for a basketball, but it also has velcro loops on either side that can each hold a baseball bat. Add two mesh pockets on the side for water bottles, and you can easily pack everything you would ever need at a gym!
The quality of this backpack might not be quite up to par with other brands like Nike or Under Armour, but the K-CLiffs is also a whole lot cheaper.
If you are looking for a cheap option, primarily used for sports, this backpack is a great choice.
---
Hard Work Sports is a new company that specializes on sports and outdoor bags and they were so nice to send me one of their basketball backpacks to check it out!
My first impression of this backpack was really positive! I like the quality of the materials and the clean, good-looking design of the backpack. The backpack can fit all my shoes, clothes, water, towels etc. (check out the images above), but when I tried to put my basketball into the net, I just couldn't get it in there because the net is too tight.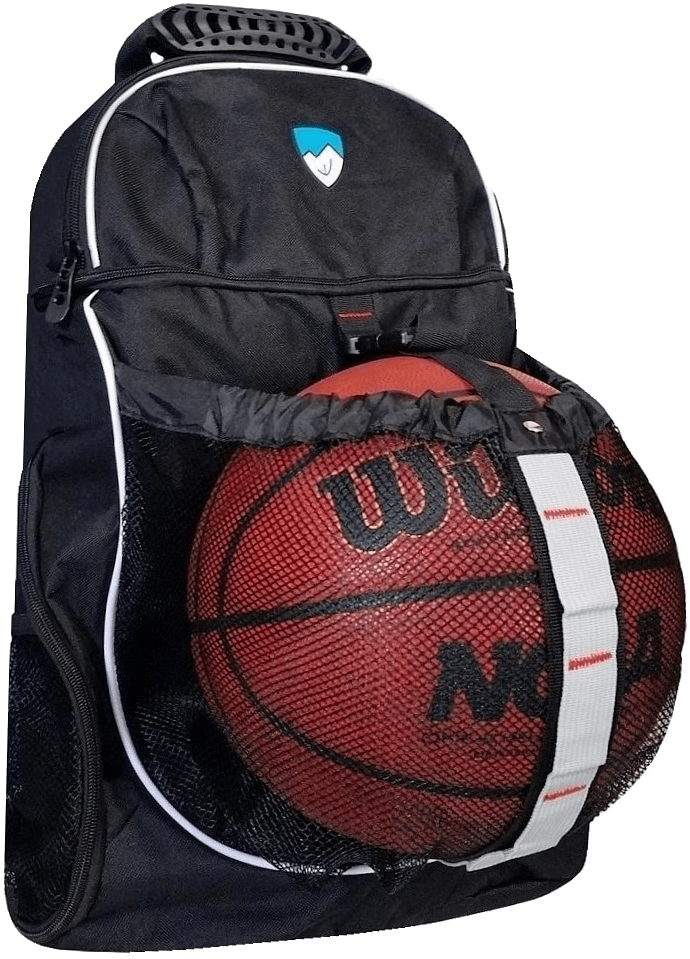 If I start by putting the basketball in and then carefully stack my shoes and the rest of the stuff I can fit it all into the backpack, but it's a real hassle and the backpack bends in a strange way to accommodate the ball. It's a shame because if Hard Work Sports made the backpack and the net a little wider it would be pretty much perfect for basketball players.
As it is right now, I would recommend this backpack for kids with smaller shoe sizes and youth-size basketballs.

---
The MIER Sports is a bit bigger compared to the Hardworks backpack and will fit everything you need to take to basketball practice. There is plenty of room for a ball, shoes, uniform, water bottle, and more, but it's still compact enough to use as an everyday bag and doesn't become annoying when you take a bike to get to the playground.
The basketball cage makes it easy to load and unload a basketball and the door is netted so everyone can see your pretty basketball.
The four outer pockets provide more than enough space to carry your phone, multiple sets of keys, a wallet, a portable charger, and multiple water bottles/travel mugs. There's also a laptop sleeve that will fit laptops up to 17" and a laundry pouch for your wet uniforms after the game.
Overall, the MIER Sports backpack is a well-built backpack at an affordable price that is big enough to fit all the essentials you need, without becoming too big and bulky to use as an everyday bag.
---
Point 3 was only started in 2010, but they already made a name for themselves as a company that is solely focused on providing basketball players with the best possible gear!
They started off with basketball shorts that include a towel-like patch to dry your hands during a game, but quickly expanded to shirts, hoodies, and backpacks!
Road Trip 2.0 Basketball Backpack Features
The Point 3 Road Trip 2.0 is by far the biggest backpack presented in this article. It fits an adult basketball in the front, up to size 14 shoes and two water bottles in the side pockets, and comes with a zippered-off ventilation compartment for your dirty clothes. If you are worried about fitting all your stuff into a backpack for a long tournament weekend, this one has you covered!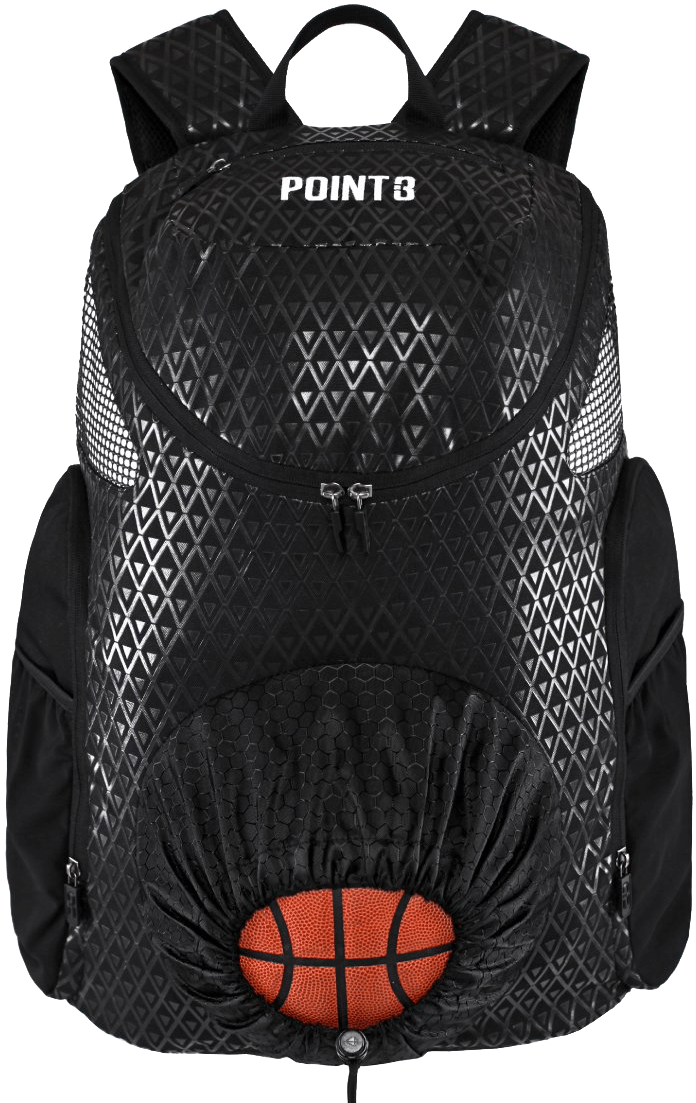 The bottom of this bag is made from a heavy-duty, rubberized material that feels a little bit like the surface of a basketball. It's a nice touch and makes sure that the inside of your bag doesn't get wet! The straps are heavily padded and super comfortable to wear and the chest strap makes sure your posture stays right, even when your backpack is filled to the brim.
As an everyday bag for school, the Point 3 Road Trip 2.0 might be a bit overkill. But if you are an AAU player looking for a backpack that is specifically made with serious basketball players in mind - then look no further!
---
The Nike Elite Pro is the perfect choice if you are looking for a stylish backpack big enough to hold everything you need at practice. You can fit your shoes, your clothes, and a ball in the main compartment, and theres extra pockets to hold your laptop or an oversized water bottle. Another very useful feature is the separated compartment for your dirty clothes, which will help keep the rest of your stuff fresh and clean.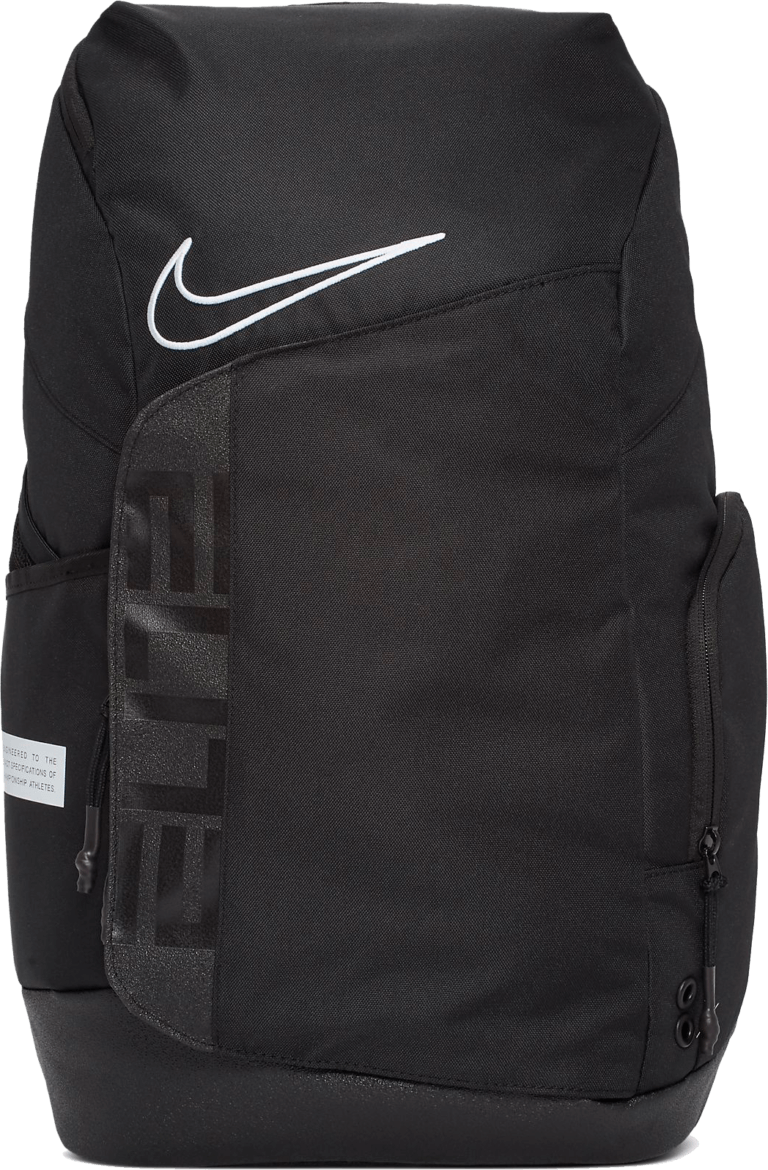 If you have ever had to empty a backpack just to reach something at the bottom, you know how annoying that can be. The duffel-like entry on the front of the Nike Elite Max Air puts an end to the problem and allows you to access your gear from all angles!
The material is very durable and the straps are very wide and do not cut into your shoulders. This makes the Nike Elite Pro very comfortable to wear. In fact, you can use this backpack as your daily book-bag without any problems!
Overall, the Nike Elite Pro Basketball Backpack is a great choice for children and teenagers who attend sports after school. If you are looking for a gift for your son or grandson (or daughter/granddaughter), look no further!
---
Final Thoughts
My recommendation for an everyday backpack that will double for basketball gear goes to the Nike Elite Pro . This backpack has a very nice build quality and is a very popular bookbag with kids.
If you're an avid AAU player and you are looking for a bag made by ballers for ballers then the Point 3 Road Trip 2.0 is your choice!
However, if you are just looking for a practical backpack that you only want to use for basketball training, then the K-Cliffs Basketball Backpack is the most affordable and sensible option!