Picking your next pair of basketball shoes can be difficult. Finding out about the latest releases, reading reviews, checking prices and getting the right size – it often takes me days or even weeks to settle on a new pair.
Now, maybe I am just really picky when it comes to basketball sneakers, but there is a reason why!
Good basketball shoes are important because:
They grip the floor and allow quick cuts and crossovers
They provide impact protection and reduce the stress on your knees and feet
They fit comfortably and lock down your feet tightly
They provide support and protect your ankles from rolling
In short: Good basketball shoes will help you to get the most out of your game!
In this article, I am going to show you the top 10 basketball shoes which are currently on the market and help you to find the model that is perfect for you!
How did I come up with this list?
There is no way I can test every shoe on my own, and even if I did, some shoes might be a great fit for me personally, but might not work for you at all. To accurately judge the performance of basketball shoes you need more than one opinion!
Fortunately, you can find a ton of shoe reviews on sneaker blogs and Youtube channels! This way you can get a much better idea of which shoes will work for you and which won't.
But reading or watching all of these reviews takes an enormous amount of time, believe me, I did it! To spare you the time of doing the same, I decided to create a website that sums up all reviews of the most popular shoe models. So far I checked out 116 shoes and read or watched a total of 610 reviews to create the most comprehensive shoe database on the web.
This website is also automatically pulling prices from the most popular online shoe stores every day and checks available discount codes. This way you can find great deals without having to browse every shop on your own.
Alright, let's get to it! These are the 10 best basketball shoes released after June 2018 ranked by average review rating (as of Jan 20, 2020) that got tested by at least four different sneaker reviewers:
9.0

rating based on 8 expert reviews
The lightest Air Jordan ever is a great all-around performance basketball shoe
A great option if you are looking for a light & stylish shoe with no real weaknesses
9.0

rating based on 8 expert reviews
Amazing performer with outstanding cushioning and top-notch traction
Perfect for players of all positions who value court feel and freedom of movement
8.9

rating based on 4 expert reviews
The huge Max Air unit in the heel and 2 Zoom Air units in the forefoot provide crazy cushioning.
Top choice if you are looking for a comfortable, supportive shoe with a ton of impact protection.
8.9

rating based on 6 expert reviews
Great all-around performer at a very fair price
Versatile shoe that works for all positions
8.8

rating based on 7 expert reviews
Great overall-performer with awesome full-length Zoom cushioning
A well-balanced shoe that works for a wide array of basketball players
8.8

rating based on 5 expert reviews
Kyrie's 6th signature shoe is an evolution of previous models and probably the best Kyrie so far.
Great traction and support with a low-to-the-ground, responsive cushioning.
8.8

rating based on 7 expert reviews
Good traction, soft Lightstrike cushioning, and a fast, low-to-the-ground silhouette.
Best for guards looking for a fast, low-to-the-ground, and supportive shoe.
8.8

rating based on 4 expert reviews
The Lebron Soldier 13 provides awesome traction and no real weaknesses.
A great all-around performer that works very well for heavier players.
8.8

rating based on 6 expert reviews
Dame's best shoe so far! A great all-around performer at a very affordable price
The Dame 5 works best for quick guards who prefer responsive cushioning
8.7

rating based on 9 expert reviews
One of the best Curry signature shoes so far
Perfect for quick guards looking for a supportive, lightweight shoe with great court feel
Alright, let's take a closer look at the ten shoes with the best average rating and see what shoe reviewers had to say about them:
The 10 Best Basketball Shoes:
---
---
---
---
---
---
---
---
---
---
How to find the best basketball shoes that fit your playing style
The list above is a great way to find basketball shoes that perform well overall, but not every basketball shoe will work the same for different types of players. Quick guards will need different shoes than big and heavy centers.
But how do you know what kind of shoe you need? In the following paragraphs, I want to go into more detail and tell you what to look for to find your perfect fit!
Let's talk about the most important characteristics of basketball kicks and what you want to look for when you are in the market for a new pair:
Style of the silhouette
There are three different styles of basketball shoes out there: Low tops, mid tops, and high tops. Traditionally, basketball players used to play in high tops that completely covered the ankle of players, but nowadays, more and more players are wearing low-tops that look more like regular training shoes. Let's take a closer look at each style and their pros and cons:
Low Tops:
Low-cut shoes provide maximum flexibility and are often very lightweight. They are perfect for guards who want to feel light and quick on their feet and don't want to add unnecessary bulk. Bigger and slower guys don't profit as much from low tops and might look for the protection of higher cut shoes. Low-cuts were made most popular by the Kobe signature line: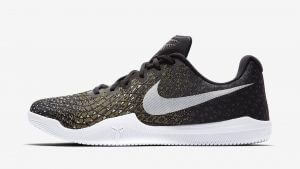 Mid Tops:
Mid Tops are a hybrid between low- and high tops and provide a little bit of both worlds: Good flexibility and mobility, but also a decent amount of ankle protection and more stability. Perfect for forwards or wings who don't need all the flexibility of a low top, but also don't like the bulkiness of true high tops. An example of a mid top basketball shoes is the Kyrie 3: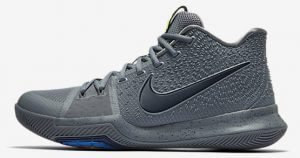 High Tops:
This is the way basketball shoes used to look like for decades. High Tops provide a lot of ankle protection, support and are often nicely cushioned. Perfect for big guys who are looking for maximum protection when they are fighting below the rim and don't mind losing a little bit of flexibility in exchange for more safety. A popular example is the Lebron signature line: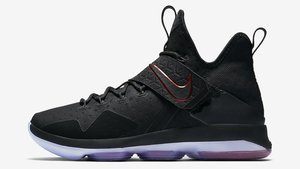 Traction
If you plan to do explosive crossovers and quick cuts you need a shoe that provides excellent traction. Nothing is more annoying than slipping every time you try to change directions.
The amount of traction provided by a shoe relies on two factors: the traction pattern and the rubber compound used for the outsole.
Traction pattern:
A very popular traction pattern that is often used in basketball shoes is the "herringbone" pattern. Zig-zag lines of rubber provide grip in every direction and the empty space in between the rubber makes sure that dust doesn't stick to the surface of the sole.
Herringbone traction almost always works; unfortunately, other traction patterns are often hit or miss. Sometimes designers try to get too innovative or focus on storytelling, and you end up with a shoe that needs endless wiping or feels like playing on skates.
Herringbone Traction Pattern
Rubber Compound
The quality of the rubber compound is much harder to judge than the traction pattern. Softer rubber will often work better indoors but attract a lot of dust, hard rubber is a lot more durable but doesn't provide the same grip on pristine hardwood courts. As a rule of thumb, if you have the option between colorways with translucent and solid outer soles, always go with the solid option. A solid rubber outer sole might not look as nice, but if often performs much better especially on dusty courts.
Cushion
The cushioning of a basketball shoe becomes more the important the heavier you are. If you are a 5'6″ guard who weighs 140 lbs, you won't need a lot of cushioning, and you will probably prefer the responsiveness and court feel of a firmer setup. But bigger and heavier guys put a lot of pressure on their joints and profit immensely from a softer and more forgiving cushioning.
There are countless cushioning technologies on the market, and every company has different styles for different use cases or budgets. The most popular tech is probably Nike Zoom Air cushioning which is made of tightly stretched tensile fibers in a pressurized "Air" unit embedded in the midsole. Other cushioning setups like Adidas Bounce, Nike Lunarlon or UnderArmour MicroG are foam based and provide impact protection by distributing impact forces more evenly.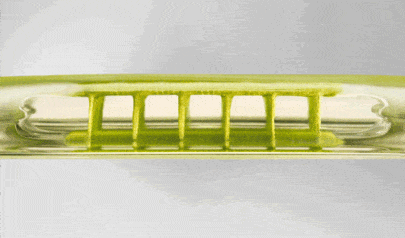 Nike Zoom Air
Other than traction, cushioning really comes down to personal preference. If you are a quick and light guard, you want to look for a firm cushioning setup like Nike Lunarlon or Adidas Bounce. Cushioning that is too soft will only make you lose court feel and responsiveness.
However, if you are a bigger player or you have a history of knee problems, you will fair much better with a more comfortable cushioning like full-length Zoom Air or Adidas Boost.
Support
If you think of supportive basketball shoes, you probably imagine a bulky high top with a lot of straps and laces. Fortunately, modern basketball shoes have found other ways to provides athletes with the necessary safety and stability. Just look at the shoes which are worn in the NBA today – a lot of players wear low tops that were unimaginable only 20 years ago.
A common support feature used in almost every modern basketball shoe is the outrigger. Usually placed on the lateral side of the shoe, this extension of the outer sole makes the base of the shoe wider and provides a stable platform that protects your feet from rolling.
Other often-used support features are midfoot shanks that provide torsional support and heel counters that lock you into the shoe. But one of the most significant support factors is the fit and lockdown of a shoe. All the support features in the world will not help you if you are sliding side-to-side on every cut because your sneakers are just too wide.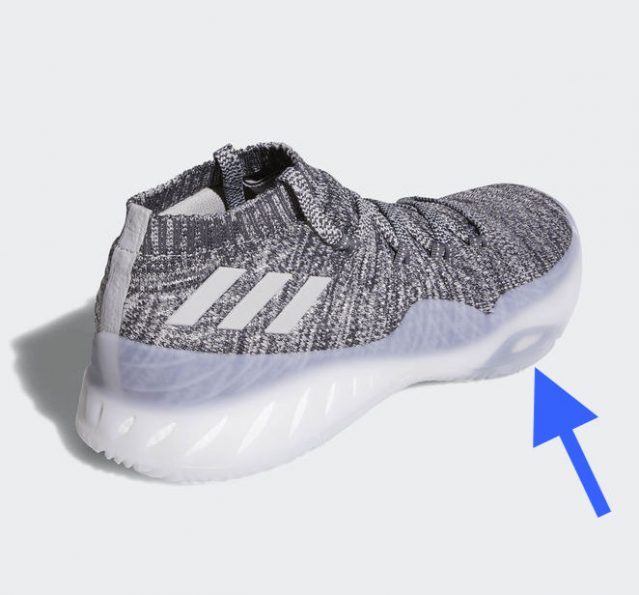 Lateral Outrigger
If you are recovering from an ankle injury and need even more support around the ankle, you should look into getting an additional ankle brace.
Fit
The fit is one of the most important things to consider when buying new shoes. You want to be firmly locked in and not sliding left-to-right or front-to-back at all. If you can, it's always a good idea to try on shoes in a store. If that's not an option, I like to get shoes in two different sizes, keep the better fitting pair and use the return policy for the other one.
If shoes are a little tight in the beginning that's okay, they usually widen and become more comfortable as you break them in. If you are unsure which size to get, or you have unusually wide or narrow feet and you are looking for a particular fit, then check out this list of shoes. You can filter shoes to only include narrow-, or wide-fitting shoes, and find out which model runs large or small by reading the more detailed review.
Material
There is a wide variety of upper materials used in basketball shoes these days ranging from traditional nubuck leather to synthetic mesh or high-tech textile materials like Adidas PrimeKnit or Nike Flyknit.
Cheaper materials like Mesh or other synthetic uppers often start out rather stiff and need a little time to break in. High-tech materials are often reserved for more expensive signature lines like Air Jordan's or Kobes and are really soft and comfortable from the beginning.
Aside from aesthetics and comfort, modern materials used in basketball shoes all do a very nice job and don't differ too much when it comes to performance. Just pick whatever material you personally prefer and can afford.
Take a quiz to find your perfect pair of basketball shoes
If you are a little overwhelmed by all the things you need to consider, then you might be interested in a simple quiz I developed. You answer a set of simple questions about which type of player you are, whether you plan to play outdoors etc. and the quiz will automatically recommend you the best-rated shoe that fits all your criteria. This way you can find a good basketball shoe within minutes instead of browsing the web for hours!