Finding the basketball shoe with the best traction is not an easy task. There are so many different models to pick from and shoes often perform differently depending on the quality of the court, your playing style and even the rubber compound used on a specific colorway.
Fortunately, the web is full of shoe reviewers that can provide you with different opinions and give you a good overall idea of the performance of a basketball sneaker. To save you the time reading and watching all of these reviews I am continuously checking out all significant shoe releases and read or watch all shoe reviews I can find.
So far I have collected ratings of 138 different basketball shoes and consumed exactly 680 reviews in doing so! New reviews are added all the time to create a basketball shoe database that is complete and always up to date.
The following overview shows the ten basketball shoes with the best traction ranked by the average grade they received for it. Scroll down further to read a more detailed summary of each shoe.
---
1. Nike Air Zoom BB NXT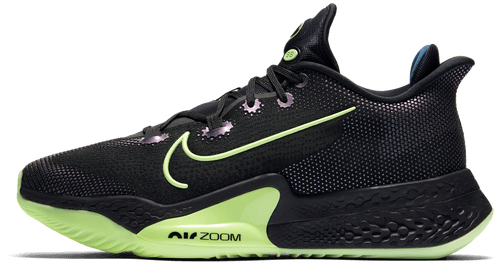 9.6

traction rating based on 4 expert reviews
Super comfortable shoe with soft React cushioning and great traction
Works best for big guys looking for a lot of impact protection
---
2. Nike Kyrie Flytrap 2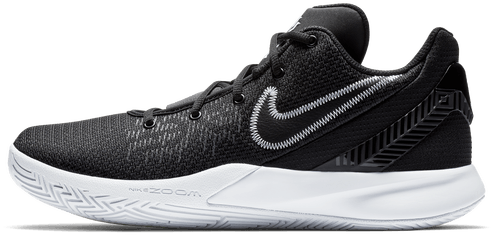 9.5

traction rating based on 2 expert reviews
An insanely affordable basketball shoe with awesome traction
Perfect for light and quick players who don't need a lot of impact protection
---
3. Under Armour Curry 3Zero 3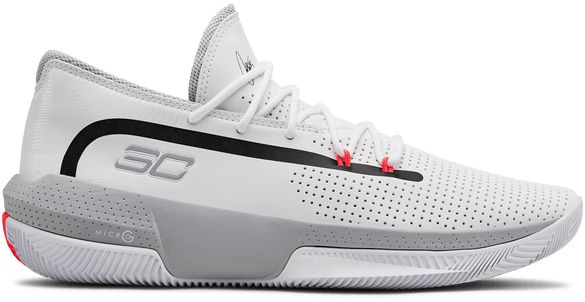 9.5

traction rating based on 2 expert reviews
Outstanding traction, comfortable fit and very supportive upper
Great budget option for players who prefer lightweight and minimal shoes
---
4. Nike KD Trey 5 VII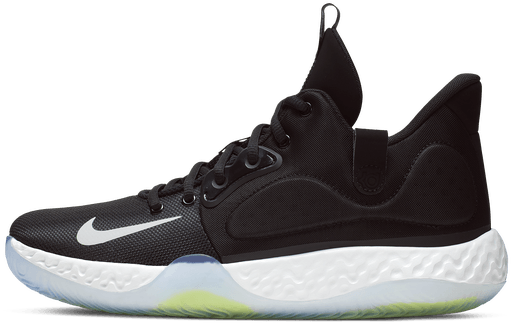 9.5

traction rating based on 2 expert reviews
Kevin Durant's latest budget model has top-tier traction and comfortable cushioning
Great shoe if you like soft cushioning and don't need a lot of support
---
5. Under Armour Curry 7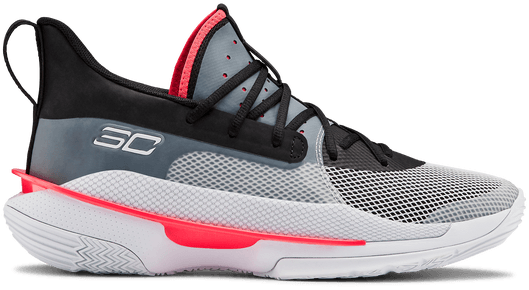 9.4

traction rating based on 5 expert reviews
A minimal and very responsive low-top sneaker with great traction
Works best for quick guards who value court feel over impact protection
---
6. Nike Kobe AD NXT FastFit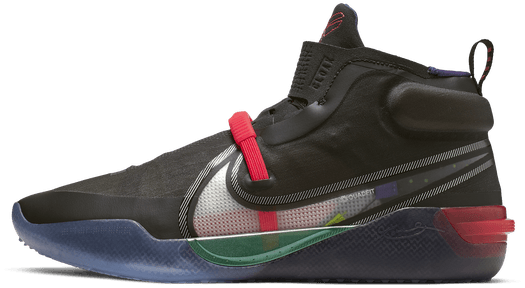 9.4

traction rating based on 4 expert reviews
The first Kobe model with the FastFit lacing system
Great shoe for quick, low-to-the-ground players who are into futuristic looks
---
7. Nike Lebron Soldier 13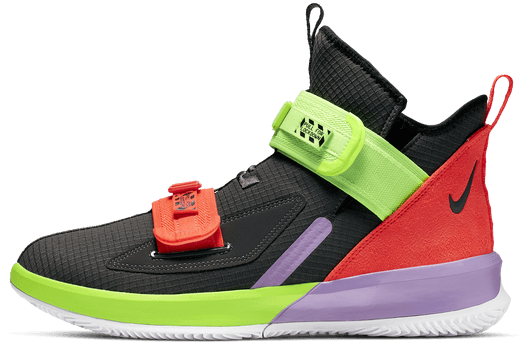 9.4

traction rating based on 4 expert reviews
The Lebron Soldier 13 provides awesome traction and no real weaknesses
A great all-around performer that works very well for heavier players
---
8. Adidas T-Mac Millenium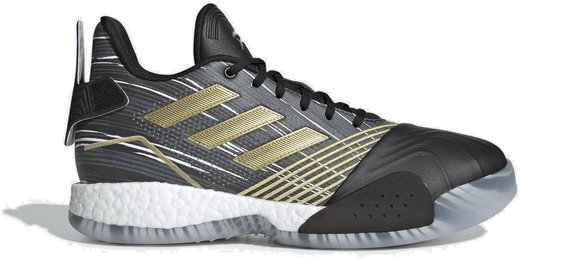 9.3

traction rating based on 3 expert reviews
A very durable shoe with great traction and comfortable Boost cushioning
Perfect for T-Mac fans looking for a good all-around performer
---
9. Puma Clyde Hardwood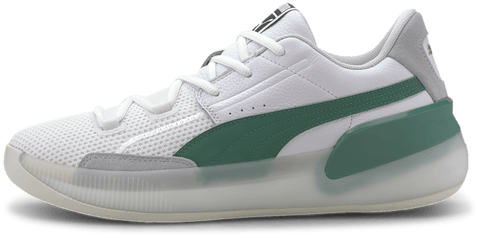 9.3

traction rating based on 2 expert reviews
A nice blend of old-school leather and new-school performance textiles and synthetics
Great shoe if you are looking for beastly traction and minimal, responsive cushioning
---
10. Air Jordan 34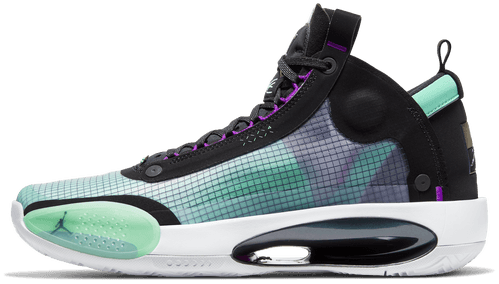 9.3

traction rating based on 8 expert reviews
The lightest Air Jordan ever is a great all-around performance basketball shoe
A great option if you are looking for a light & stylish shoe with no real weaknesses
Best Traction Basketball Shoes:
The Top 10
---
---
---
---
---
---
---
---
---
---
Frequently asked questions about traction:
How can I improve the traction of my basketball shoes?
There is no magic formula that makes old basketball shoes stick to the floor like glue, but there are a few things you can do to improve traction:
Wipe – a lot!
This one is self-explanatory. The grooves of the traction pattern become more and more shallow with time, which means you will need to wipe a lot more to get the dust off the surface of the rubber.
Get a courtside traction mat
If you don't want to get your hands dusty and dirty from all the wiping then this is a great alternative.
A
courtside traction mat
is usually placed close to the bench and you just step on it when you get subbed in or if you want to refresh your grip during timeouts.
A lot of basketball teams use these traction mats to get an advantage over their opponents, especially on dusty and slippery courts.
Get a pair of "Court Grabbers"
The
Court Grabbers
work similarly to a traction mat but instead of placing a mat on the side of the court you attach a pair of traction pads to the laces of your shoes. Before the game you apply a small amount of
traction gel
to these pads.
Now, if you want to improve the grip of your shoes, you just slide the bottom of your shoes across the pad to restore the traction. If your traction is really bad and you need to wipe after every other possession then the Court Grabbers are much more practical because you don't need a break in play.
Which basketball shoes perform best on dusty courts?
If you are not a professional basketball player who gets to play on pristine, freshly waxed hardowood courts all the time your are probably familiar with basketball courts that could easily be used as skating rinks. No sneaker will grip the floor well if your court is covered with a thick layer of dust. But some sneakers work better than others:
Get solid rubber colorways
While it is not true for every shoe and every brand, in general, translucent colorways seem to attract a lot more dust than solid ones.
Look for a traction pattern with deep and wide grooves
If the grooves of the traction pattern are too narrow and shallow they will be clogged with dust quickly. As soon as this happens you will be sliding like crazy because the rubber of your shoe is no longer able to make contact with the floor.
Another problem of narrow grooves: Wiping dust becomes so much harder!
What's the best traction pattern for basketball shoes?
There are so many different traction patterns – it's impossible to keep track. But there are a few things you can look out for:
The pattern should be multidirectional
A multidirectional pattern has grooves in every direction which allows for grip not only when you accelerate straight ahead, but also when you do lateral moves like crossovers or defensive slides.
A very popular example of a multidirectional pattern is the herringbone traction: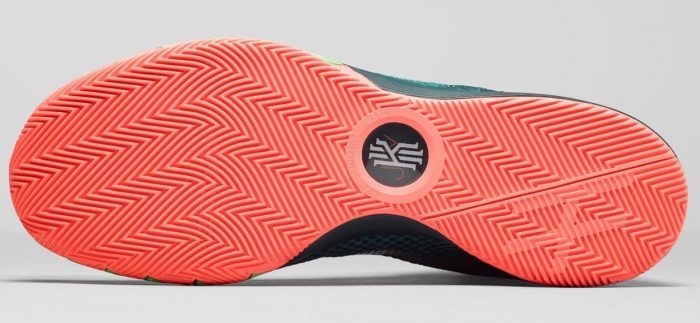 On the other hand, the Lebron 15 is an example of a shoe that doesn't provide you with a lot of lateral traction because of the way the traction pattern is set up: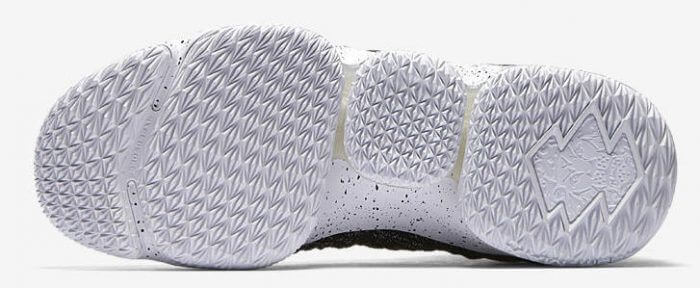 Don't fall for crazy storytelling
Sometimes signature sneakers go crazy with elaborate little details and storytelling that look nice but actually hurt the performance. Don't fall for flashy design if you want a basketball sneaker that performs well on the court – functionality should always come first!