Your last pair of basketball sneakers has absolutely no traction left, you had to glue the outer-sole back onto the upper, and the cushioning has completely bottomed out? Believe me, I've been there! I like to wear my shoes as long as physically possible because finding new and affordable basketball shoes is something I do NOT enjoy. There are so many different models to choose from and hunting for the best bargain can be a real time sink.
I believe there are many basketball players out there who face the exact same problem at the beginning of each new season. And that's why I've decided to create this resource to help you find the best basketball shoes on a budget you can afford.
Why is this resource more helpful than others?
Usually, if you write an article about cheap basketball shoes it is already outdated a few days later. New shoes are released all the time, older models get huge rebates and online stores offer great discount codes from time to time.
To prevent this article from being useless in a week, I coded a tool that checks the prices on the most popular basketball shoe stores and updates them daily. Even better: It also checks all available discount codes to find the one that offers you the most savings!
This way, you can bookmark this page, come back at any time and you are always guaranteed to find the best deals available on the web!
The following list shows you the best basketball shoes currently available under $100 ordered by the average rating of their performance.
If you want to find more cheap basketball shoes, you can check out the complete list of shoes here. Pro tip: Sort the list by "best price" to find some amazing deals
---
1. Adidas Harden Vol. 3

9.0

rating based on 8 expert reviews
Amazing performer with outstanding cushioning and top-notch traction
Perfect for players of all positions who value court feel and freedom of movement
---
2. Nike PG 3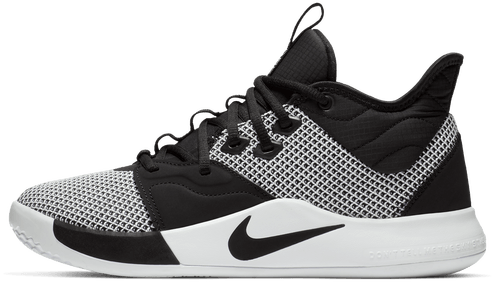 8.9

rating based on 6 expert reviews
Great all-around performer at a very fair price
Versatile shoe that works for all positions
---
3. Under Armour Curry 3Zero 3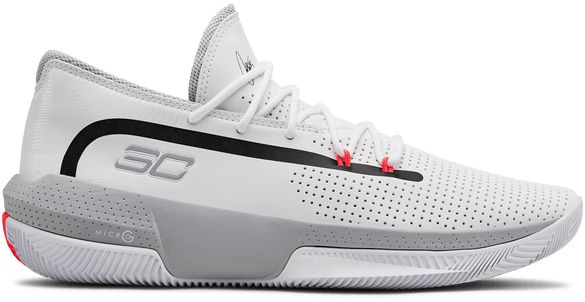 8.9

rating based on 2 expert reviews
Outstanding traction, comfortable fit and very supportive upper
Great budget option for players who prefer lightweight and minimal shoes
---
4. Nike KD 12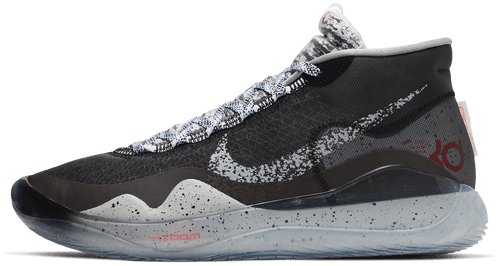 8.8

rating based on 7 expert reviews
Great overall-performer with awesome full-length Zoom cushioning
A well-balanced shoe that works for a wide array of basketball players
---
5. Adidas Harden Vol. 4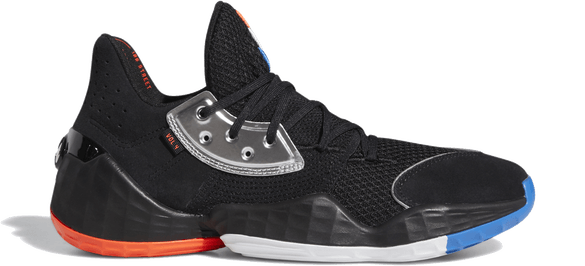 8.8

rating based on 7 expert reviews
Good traction, soft Lightstrike cushioning, and a fast, low-to-the-ground silhouette
Best for guards looking for a fast, low-to-the-ground, and supportive shoe
---
6. Adidas Dame 5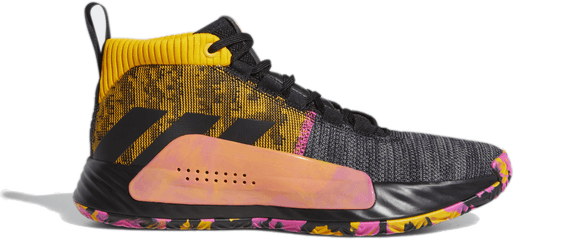 8.8

rating based on 7 expert reviews
Dame's best shoe so far! A great all-around performer at a very affordable price
The Dame 5 works best for quick guards who prefer responsive cushioning
---
7. Nike Zoom Rize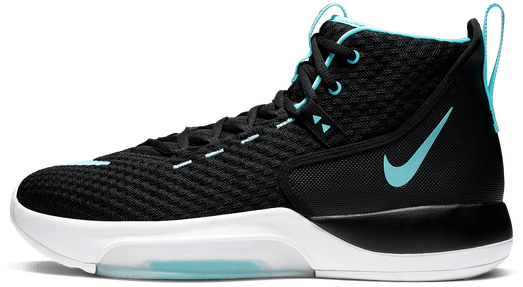 8.8

rating based on 3 expert reviews
The "takedown" version of the Nike AlphaDunk is a very versatile performer
Suitable for all players, especially big guys looking for support and comfort
---
8. Nike Kyrie 6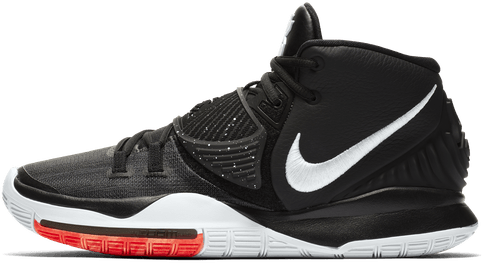 8.8

rating based on 6 expert reviews
Kyrie's 6th signature shoe is an evolution of previous models and probably the best Kyrie so far
Great traction and support with a low-to-the-ground, responsive cushioning
---
9. Nike Lebron Soldier 13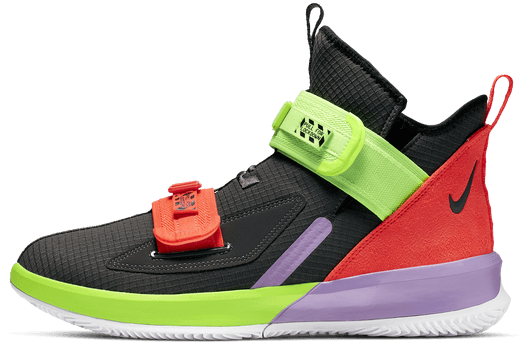 8.8

rating based on 4 expert reviews
The Lebron Soldier 13 provides awesome traction and no real weaknesses
A great all-around performer that works very well for heavier players
---
10. Nike KD 13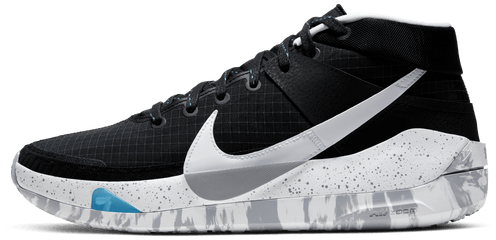 8.7

rating based on 5 expert reviews
The KD 13 is a great all-around performer with one of the best cushioning setups available.
A great pick if you are looking for a comfortable shoe that will also work outdoors.
How do you find great deals?
Option #1- Budget Models or Shoes From Last Season
Find well-performing budget models at an affordable list price or older models that sell for a much-reduced price because their successor is already out. Well-known budget models like the Mamba Mentality, Nike Zoom Live or Under Armour Charged Controller are not backed by signature players and retail for around $100. These models often perform just as well as much more expensive signature line shoes, but save money by focusing on more affordable materials, less cutting-edge tech and a much smaller marketing budget.
On the other hand, you can find signature shoes like Air Jordans or the Kobe line that often entered the market at almost $200 for half their price if you are willing to wait for a year.
Option #2 – Clearance Sales and Discount Codes
From time to time, online shoe stores like Eastbay.com, ChampsSports or FootLocker will offer you a discount of up to 20% so they can clear their warehouses and make room for new models. Sometimes you can also combine already-discounted or very affordable shoes with a clearance sale to get the very best deals!
Below you can find a list of current discount codes, but I'd advise you to read the whole article and then come back to them. Because I want to show you how you can not only find cheap shoes, but also the shoes that offer the best value overall!
Best Valid Discount Codes for Basketball Shoes:
Eastbay
No valid coupon codes at the moment
Foot Locker
No valid coupon codes at the moment
Champs Sports
No valid coupon codes at the moment
Finishline
No valid coupon codes at the moment
Last updated on Nov 08, 2019, Discount Codes will automatically be applied at checkout, restrictions apply
---
How to Get the Best Bang for Your Buck
In order to find the shoes that provide the best value we need to know two things about each shoe: price and performance. I put a lot of time and effort in creating a basketball shoe database that contains average review scores from sources like weartesters.com, solecollector.com and many popular sneaker Youtube Channels. This database also pulls current prices from online shops. This allows me to easily find affordable sneakers that got the thumbs up from real shoe experts.
You can check out the complete list of basketball shoes here.