Have you ever tried to play a serious game of basketball with one of these cheap $10 rubber balls?
Well, the school I attended as a kid was too cheap to get proper basketballs so I had to. And let me tell you, it's no fun! I was barely able to make a proper layup because these balls are so tacky and bounce off the backboard like a flubber ball.
What I learned back then: the quality of the basketball really matters. A lot!
In this article, I want to show you the best indoor basketballs ranging from very affordable indoor/outdoor combinations to the most expensive genuine leather basketball used in the NBA.
Let's take a closer look at some popular basketballs for indoor use: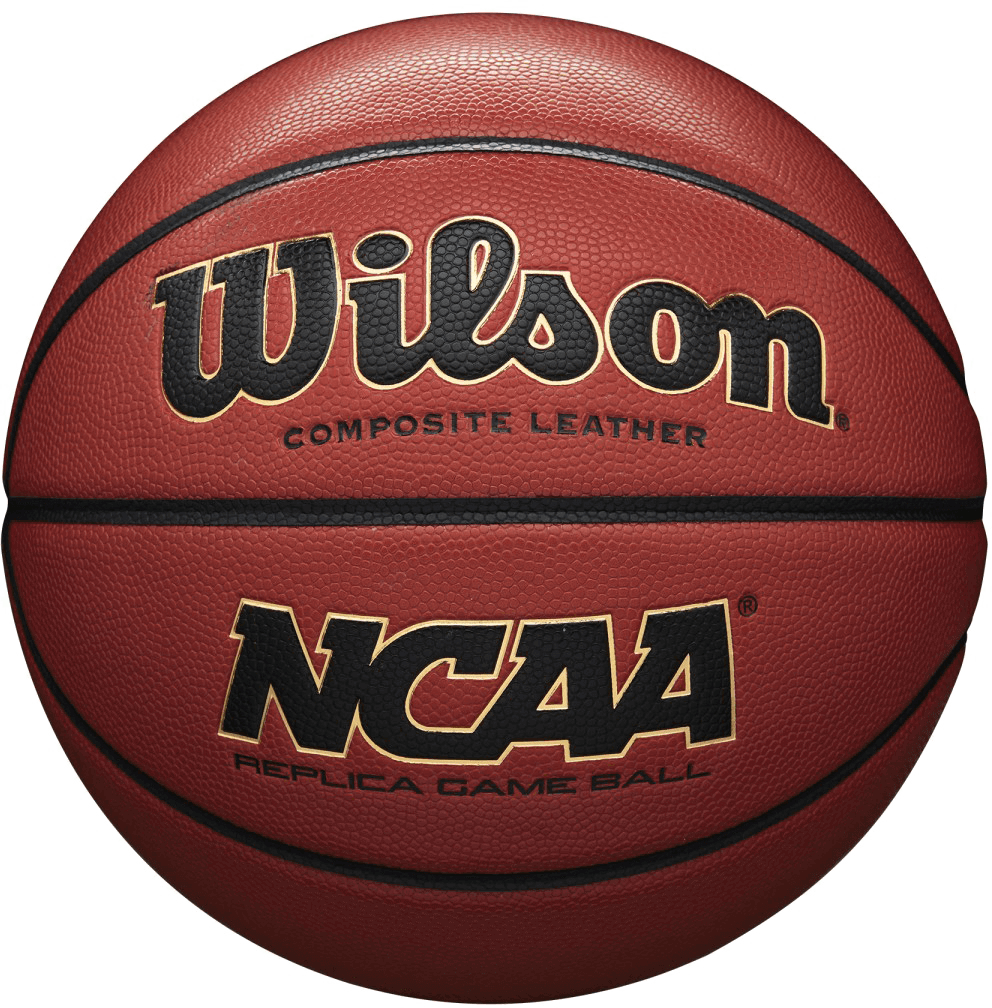 Replica Ball for indoor and outdoor use
Affordable basketball for beginners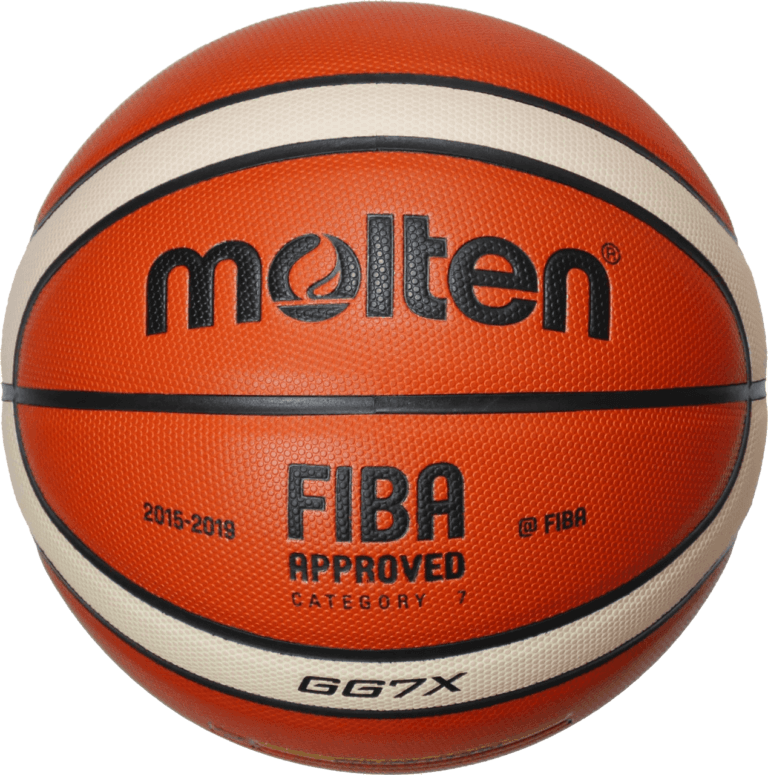 Official ball of the FIBA
12-panel design increases fingertip control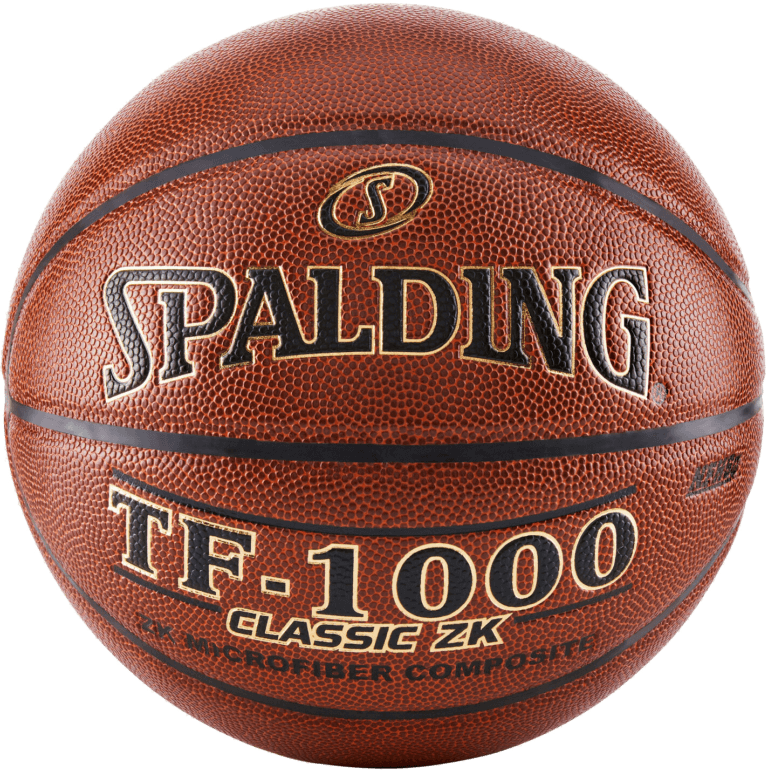 Very tacky in the beginning
Feels like a rubber ball after a while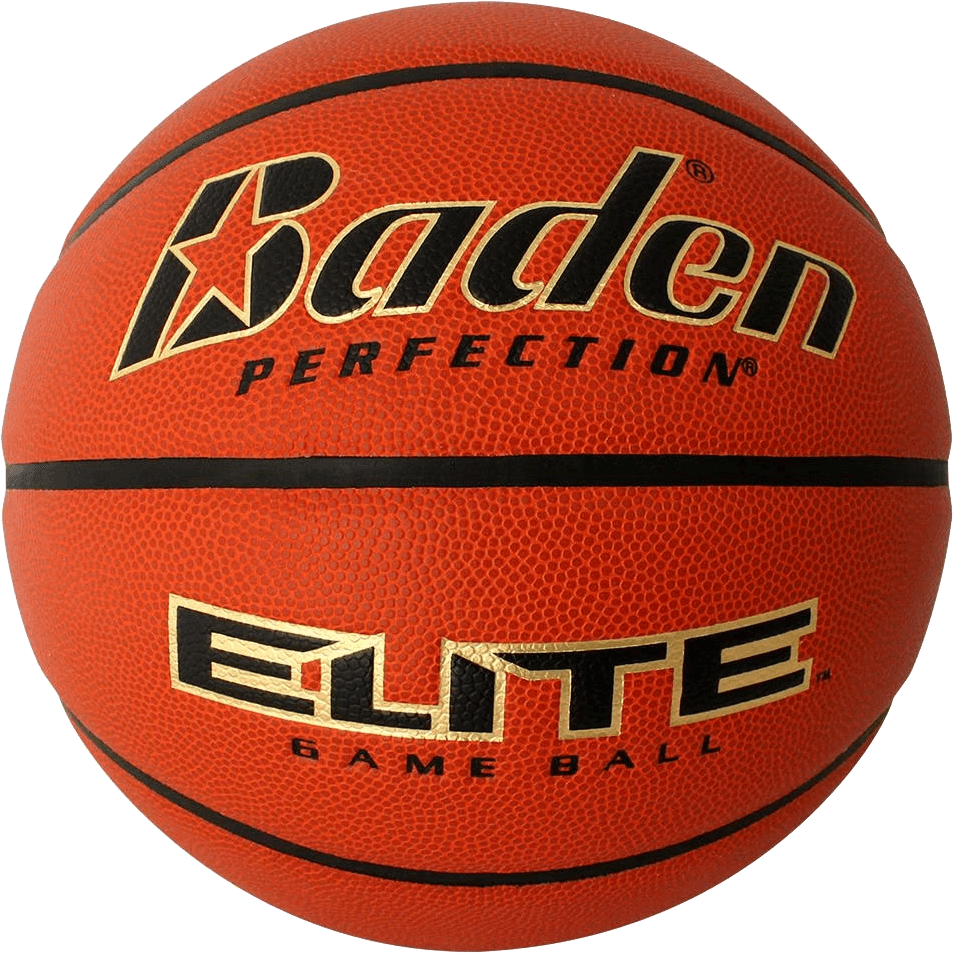 Very sharp bounce and absorbs moisture well
Great basketball for dribblings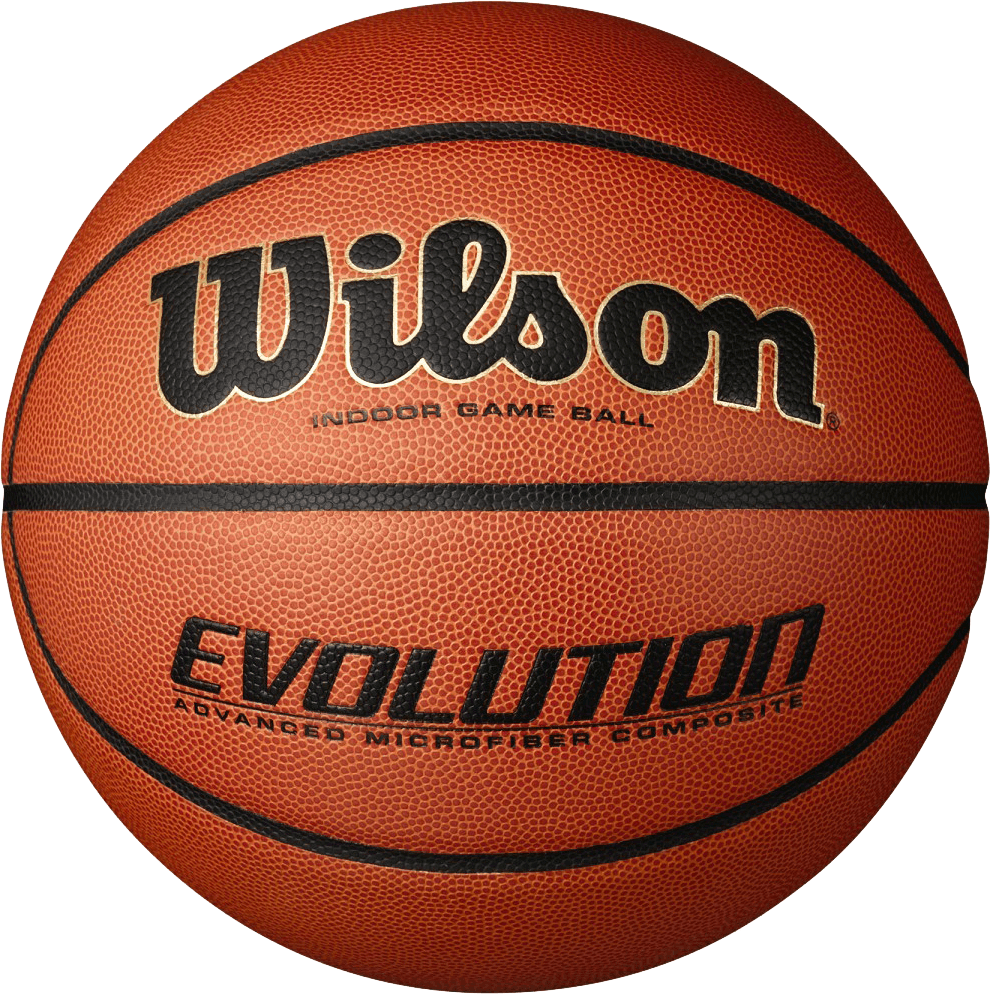 Very popular in high schools and colleges
Extremely durable basketball with great handling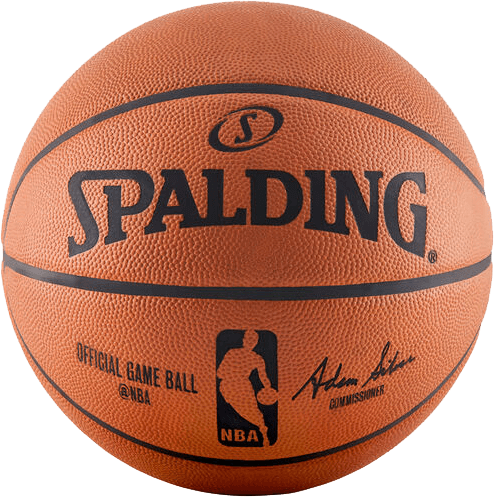 Made from genuine leather
Official Game Ball used in the NBA
Best feel of any basketball
Amazon Prices were last updated on 02/07/2023 11:17 PM EST
If you want to find the perfect basketball for your style of play there are a lot of factors to consider:
Material
Different materials are used to make basketballs. Outdoor balls are often made of cheap rubber, which is very durable but doesn't provide a lot of grip or ball control.
Most indoor basketballs use composite leather, which is softer than rubber, offers more grip, and makes dribbling and shooting much more enjoyable in general. Unfortunately, composite leather balls are less durable and tend to feel a bit slippery out-of-the-box, especially when playing with sweaty hands.
Genuine leather is the material used by the pros in the NBA. It is much more expensive compared to composite, but real leather is ideal for comfort while playing. These balls often need a substantial break-in period, but after that, the ball control and feeling are unrivaled.
Air retention
The NBA standard for air pressure in a basketball is between 7.5 and 8.5 pounds per square inch. It's not a big problem if the pressure fluctuates a little bit, but there is nothing more annoying than a ball constantly losing air! Fortunately, this is very rarely a problem with decent indoor balls. You may need to inflate the ball a little bit in the winter when the temperature drops, but other than that, good basketballs should make ball pumps almost unnecessary.
Grip
Moisture and sweaty hands can cause you to lose your grip on the ball. Some basketballs have a moisture reducing surface designed to absorb your sweat as you play, giving you a lot more control.
Also, the width of the channels and the depth of the grooves can make a difference when trying to palm the ball or when shooting free throws. These grooves can give your fingertips additional grip and help you line up one "swish" after another.
Bounce
The bounce of the ball is important in basketball, so you want to have a ball that provides a consistent, reliable bounce. The smoother the surface of your ball, the better the bounce. While deeper grooves often help with shooting, they can become an obstacle when dribbling because they can make the bounce unreliable.
Official game ball and size?
If you are playing in high school, the NCAA or other organized leagues, it makes sense to check the specifications for official game balls. It doesn't help to perfect your dribbling with one ball if you have to use a completely different ball when it counts.
Make sure to buy the right size. Basketballs for kids and girls are smaller and lighter, which makes gripping and shooting much easier.
| Size | Circumference | Recommended for |
| --- | --- | --- |
| Size 5 | 27.5 inches | Standard youth ball for ages 9-11 |
| Size 6 | 28.5 inches | Standard women ball, boys ages 12-14 |
| Size 7 | 29.5 inches | Men and boys 15 years or older |
The Top 6 Indoor Basketballs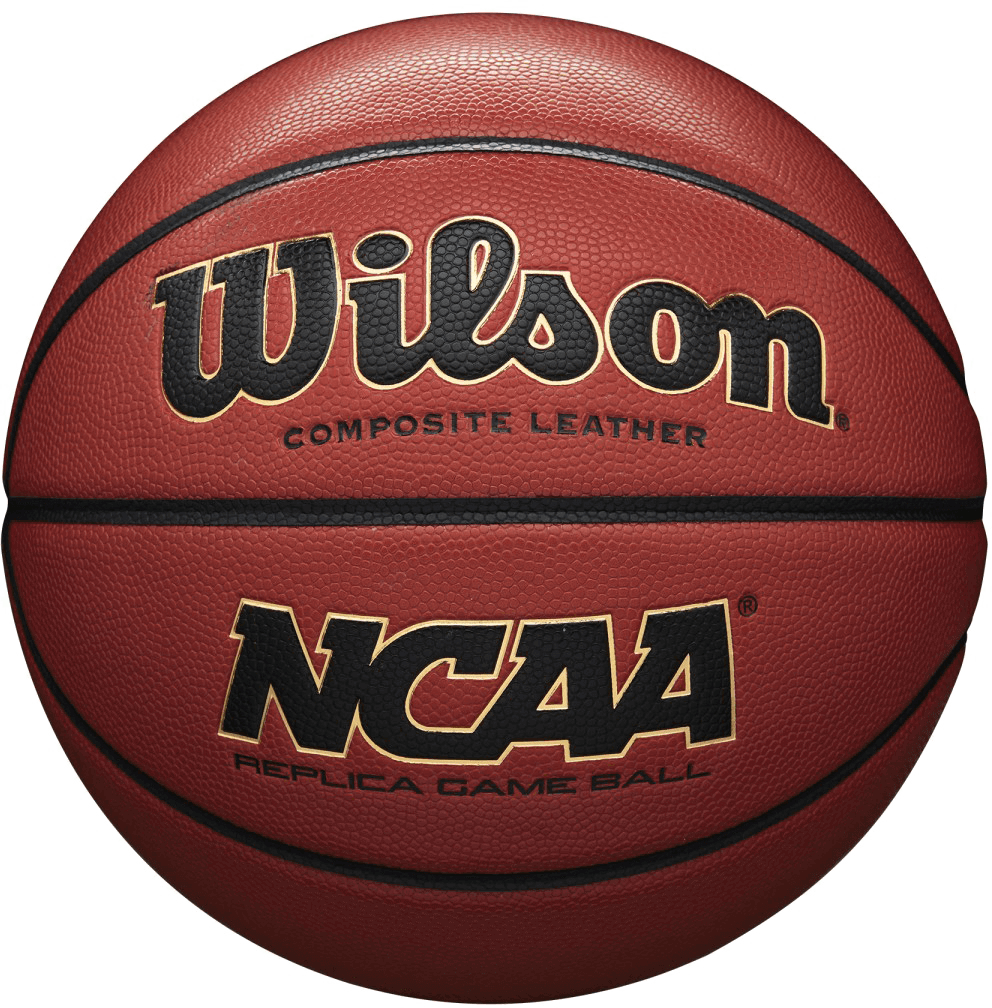 The Wilson NCAA Replica Game Basketball is a very budget-friendly choice. It is made from composite leather but doesn't feel as soft and nice as other more expensive options.
This basketball was designed for indoor and outdoor use and offers a perfect blend of durability and ball control. If you play outdoors from time to time and you don't want to buy an additional outdoor basketball then this basketball is a great choice .
Overall, the Wilson NCAA Replica represents great bang for the buck and is the perfect basketball for occasional players who don't want to spend a fortune on an expensive indoor-only ball.

---
Molten introduced the X-series in 2016 and aimed at improving the handling from the predecessor (which I liked a lot). The overall design of the ball has stayed the same, but the pebble placement on the surface of the ball has been overhauled in an effort to provide more consistency.
In my opinion, Molten failed pretty miserably at this task. Out-of-the-box the ball feels incredibly tacky and sticky, almost as if they put glue on it. Compared to previous models the composite leather doesn't feel as nice and soft.
The problems really begin as soon as your hands start to sweat: the ball becomes extremely slippery and almost uncontrollable!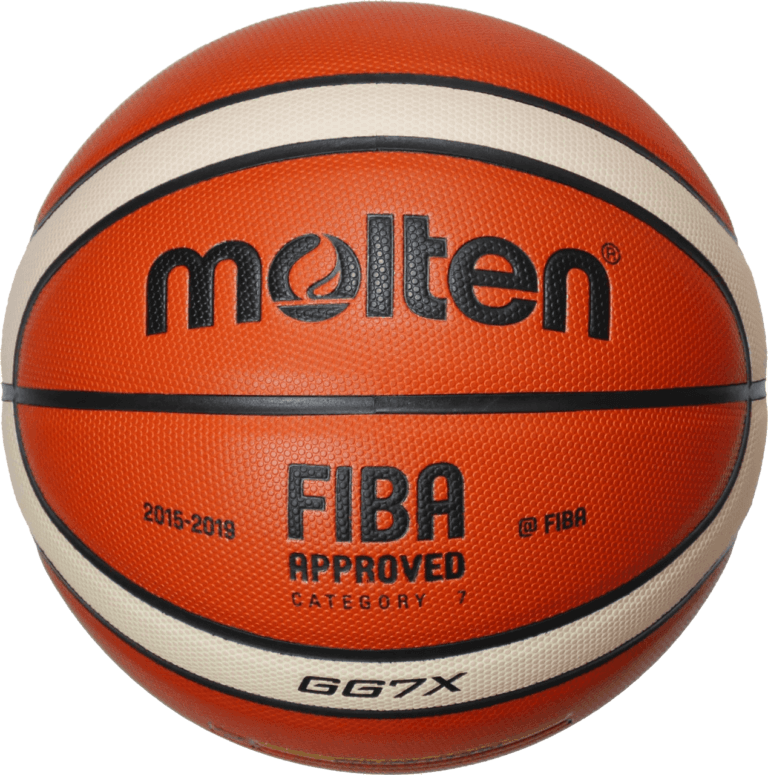 And I am not the only one having this problem. The captains of all teams participating at the European Championships in 2017 signed a letter asking FIBA to remove the "consistent touch" feature from the balls as it negatively affects their performances on the court.
The handling of the Molten BGGX gets better as soon as the tacky top layer of the composite leather is gone, but this takes quite a while. Overall, I feel like this ball a big disappointment compared to the excellent previous Molten models.

---
The TF-1000 is a true classic when it comes to indoor basketballs. It has been around as long as I can remember and used to be one of the best basketballs available.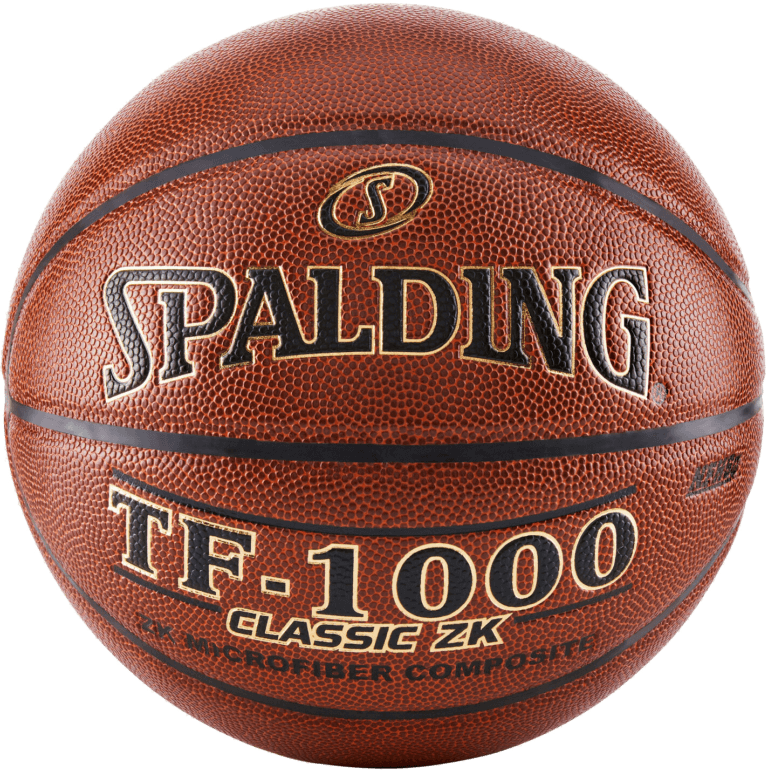 But, in recent years, Spalding has released new versions of the TF-1000 and the current model feels much more like a cheap rubber ball than the high quality-composite leather ball it used to be. There is even a
Facebook group
demanding the re-release of the original TF-1000!
This ball arrives with a glossy finish, which makes it quite tacky in the beginning. Unfortunately, the grip wears off pretty quickly and the ball becomes too slippery for my taste.
Rumor has it Spalding changed the material of the ball because it wore off too quickly. And, while it might be true that the original TF-1000 got pretty soft with time, I still preferred it over the new Spalding TF-1000 Classic or Legacy.

---
The next basketball on the list is the Baden Elite – an extremely durable, synthetic leather ball designed to last for years. Even though the brand Baden is not as well-known as Spalding or Wilson, they have been producing excellent basketballs for decades.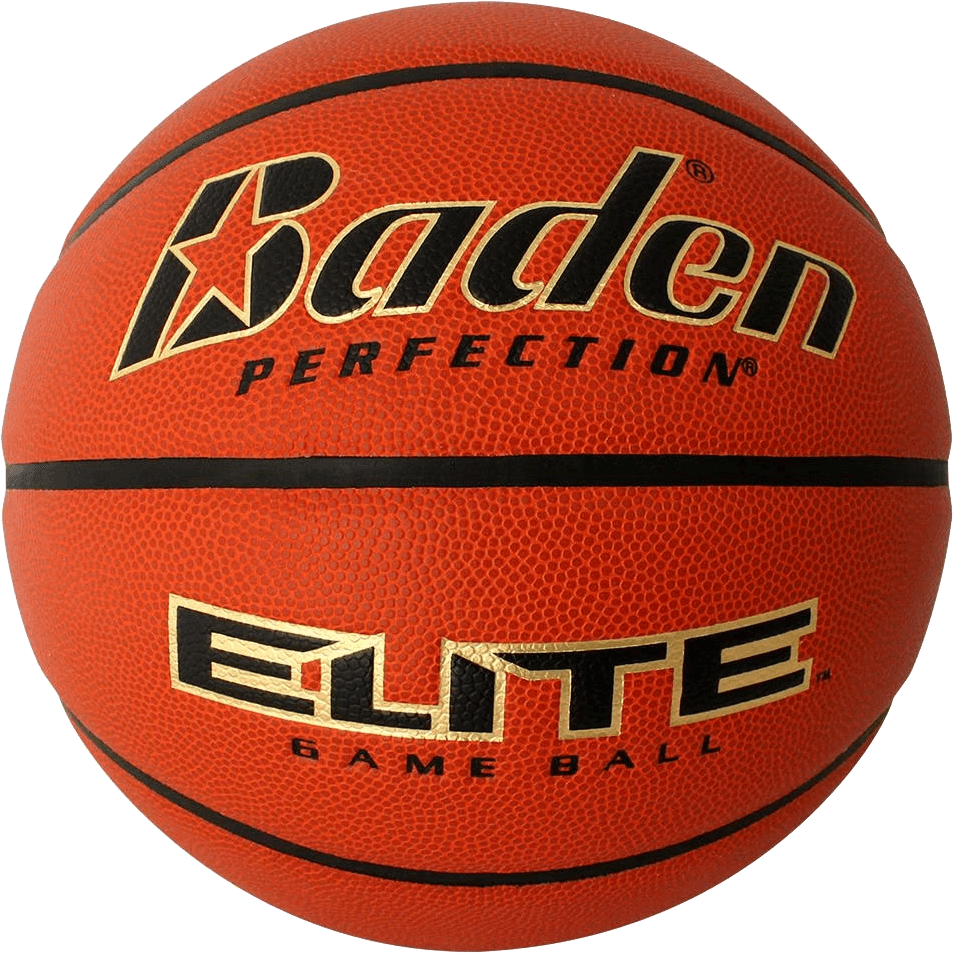 The Balden Elite is their top-of-the-line ball. It is perfectly symmetrical with a consistently sharp bounce, good moisture absorption, and a nice feel when shooting.
This ball really excels when it comes to grip. The Baden Elite has the perfect amount of tack from the beginning and stays this way for a long time. It offers great ball control for slick ankle breakers and fast crossovers – the perfect ball to practice your dribble skills!

---
The Wilson Evolution is an extremely popular basketball, one of the most-purchased balls for high-school play and is approved for game use by the NCAA and the NFHS.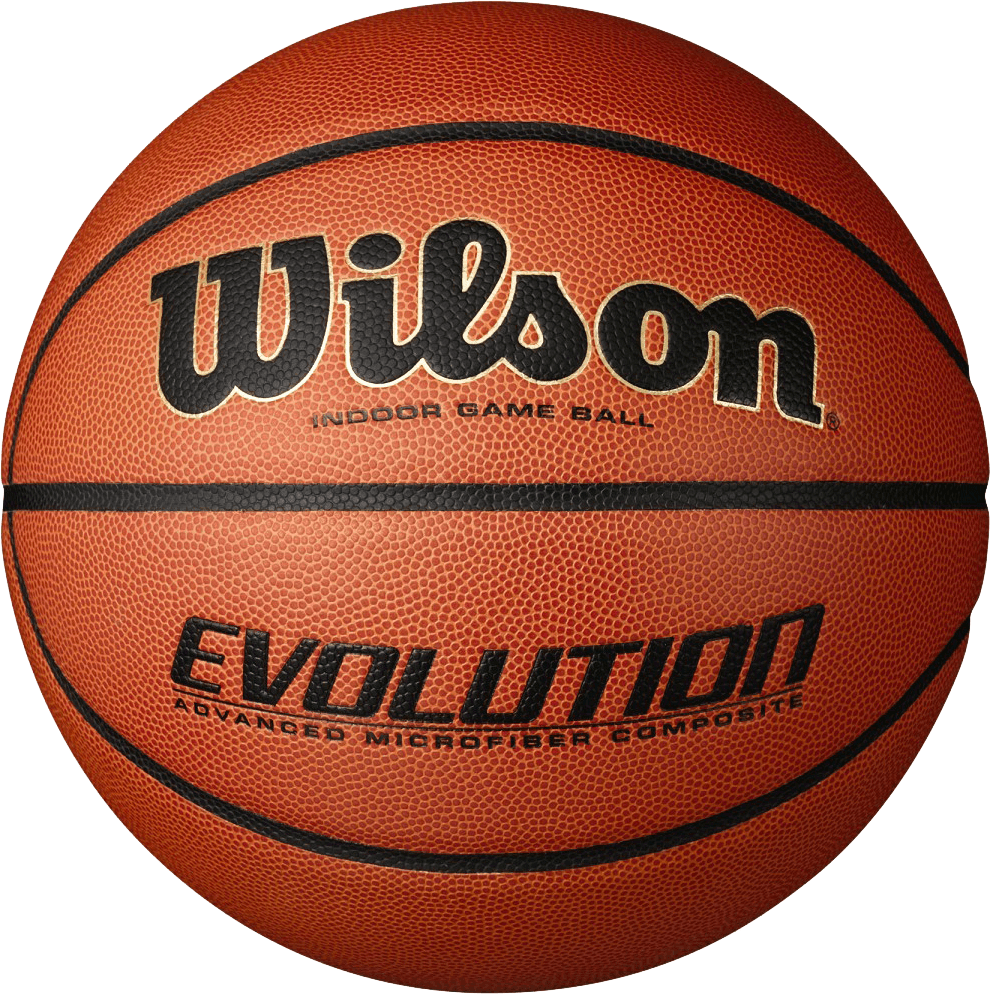 The ball comes with thousands of micro-touch points and a deep channel design which really improves the grip, especially if the ball is broken in properly. It also has moisture-wicking channels that take the sweat on your hands and absorb it as you play – this way you don't lose your sharpshooting skills even when your hands are dripping wet.
The biggest advantage and one of the reasons why this ball is so popular with high-schools is its durability. If you want to buy a ball that will last you many seasons, the Wilson Evolution is a great choice.

---
The Spalding NBA Official Game Basketball is by far the most expensive basketball on this list. It is made from genuine Horween leather. If you have never played with a real leather ball then it might take you a little bit to adjust, especially during the break-in period. But, with time, the surface will start to feel better and better, and your game will only improve from that point. Like a fine wine, this ball gets better with age!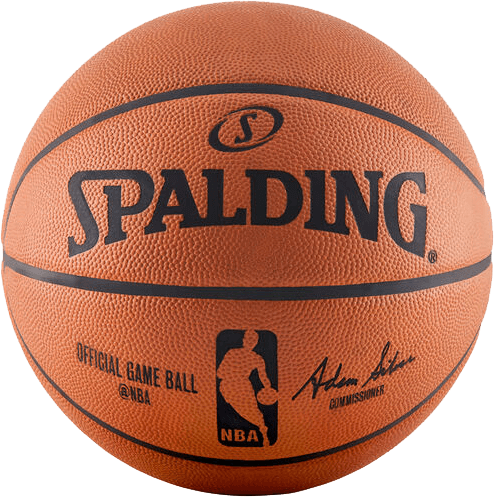 One great advantage of genuine leather balls is they are much less problematic when playing with sweaty hands (compared to composite balls). They absorb sweat easily and maintain the perfect grip even in intense games in hot gyms.
In 2006, the NBA tried to move away from this ball and introduced a composite ball. After many complaints by star players like Steve Nash and Jason Kidd, the NBA had to reintroduce the leather ball in January 2007. Professional basketball players really value this ball!
If you love the game and you have some money to spare, you should take the official Spalding NBA Game Ball into consideration. It is a real treat to play with the same ball as your idols in the NBA.

---
So what is the best indoor basketball for you?
There are a lot of great basketballs to choose from. If you want a durable ball for beginners then the Wilson NCAA replica is a great choice.
For more advanced basketball players who are looking for a great ball at an affordable price, I would suggest the very popular Wilson Evolution. This ball is by far the most widely-used game ball in gyms and league games, which means you really can't go wrong here!
If you have more money to spare and want the best basketball there is, then the official Spalding NBA ball is the way to go. It is the only authentic leather ball on this list and after a break-in period, the handling of the ball is in a league of its own.