The NBA game is getting faster and more athletic every year, watch any old game on NBA TV's Hardwood Classics and it will almost seem as if the players are moving in slow-motion!
But with the increased speed comes one huge problem: injury risk. Injuries can ruin a team's season and end players careers in a matter of seconds, so it's no wonder that players try to do everything possible to prepare their bodies for the strains of an NBA game.
One way to prevent injuries or to get relief from chronic pain is compression gear. More and more NBA players are wearing compression pants, undershirts, and elbow sleeves, let's find out why!
Keeps your arms warm and loose
Very affordable
McDavid specializes on protective gear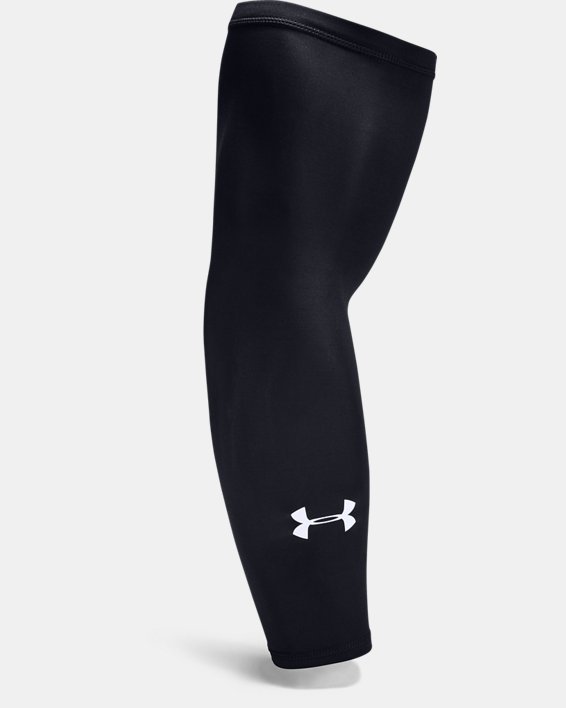 Heat Gear material keeps you cool
UPF 30+ sun protection
Perfect if you sweat a lot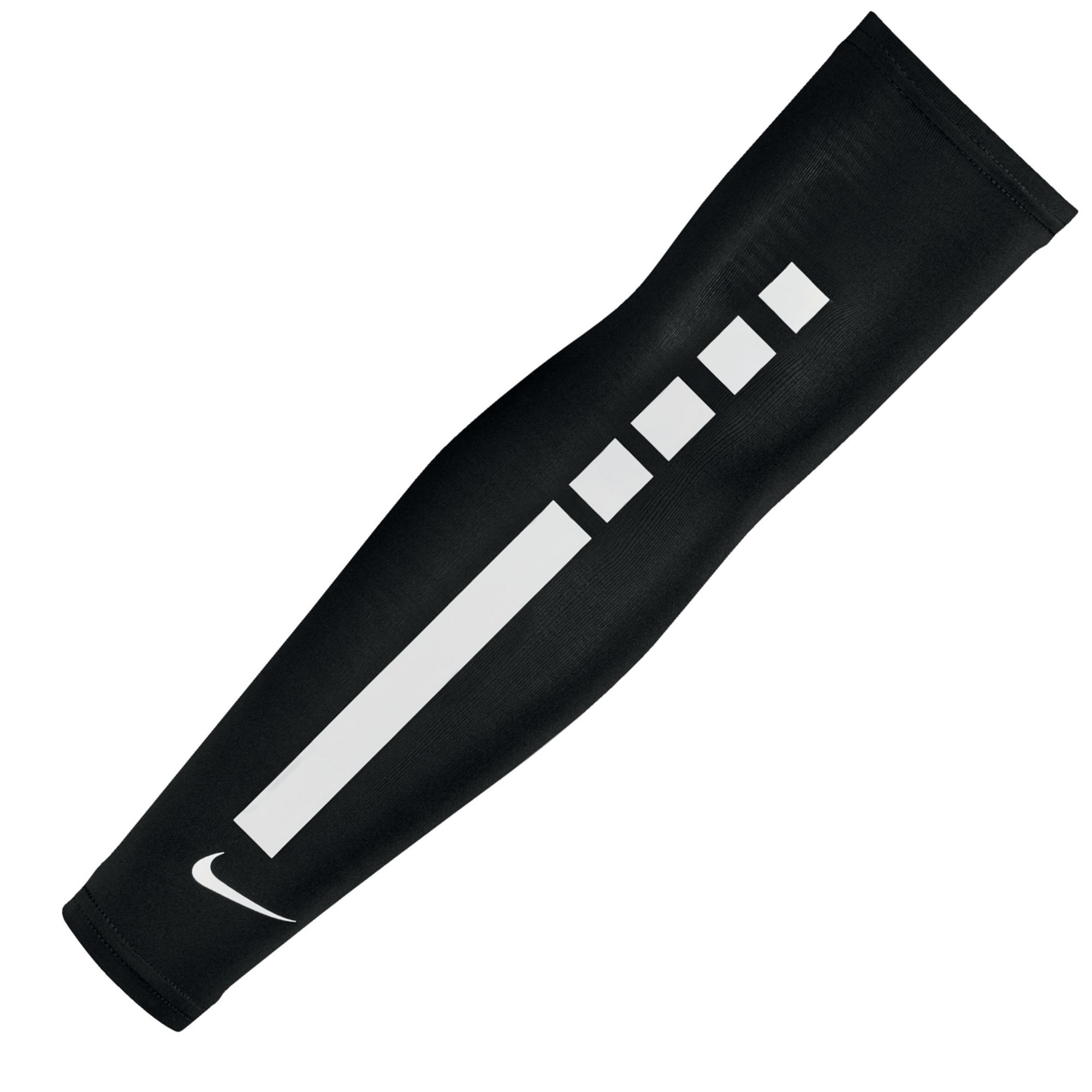 Popular "Elite" series design
Ships in pairs
Wide variety of colors
Used by many NBA players
Padding at the elbow cushions impact of falls and collisions
Perfect for aggressive basketball players
Amazon Prices were last updated on 02/07/2023 11:16 PM EST
Compression, Explosivity and Recovery
As it turns out, there is evidence that wearing compression gear helps muscles explode more powerfully. When the muscle fibers are condensed, they tend to fire off more rapidly. This increase in explosivity is fairly minor but it can still help your game! It can make your hands just a tiny bit faster to get that steal, snap off that pass, or add just a little bit of range to your deep jump shots.
Another study showed that compression garments accelerate recovery. That means you can play more ball throughout the week and month – and who doesn't want to do that?
Aside from the science, I can tell you from my personal experience that compression sleeves really help when I have a sore elbow (too much bench pressing…) and give me the confidence to shoot three-pointers without screwing up my technique. Maybe it's the placebo effect, but I don't care as long as it works!
How to Choose The Best Arm Sleeve
There are a few different concerns you need to address when choosing compression arm sleeves for basketball. First and foremost, you need to ask yourself about functionality. The second concern is cleanliness since arm sleeves are going to experience quite a lot of sweat. Another thing you might care about is looks. Some people really get an emotional boost when looking good on the court while others could care less about how they look so long as they perform.
Functionality
Performance concerns include the fabric that the arm sleeve is made out of. Certain fabrics breathe better than others, but the non-breathable fabrics heat up your arm to keep it loose for a longer period. You also have to question the mobility of the fabric itself. Some compression sleeves are very restrictive while others are a little bit loose. You have to choose the right arm sleeve for your game.
Cleanliness
One of the biggest concerns when it comes to compression arm sleeves for basketball is cleanliness. You're going to sweat into your arm sleeve and you're going to rub up against other sweaty guys on the court. That can make the arm sleeve as smelly as a varsity locker room, but some fabrics resist this bacterially-driven scent.
Looks
And then there's looks. Some arm sleeves come with crazy prints that look like camouflage for a paintball arena. And then, of course, there's the classic black for those who don't want to stand out. The looks of the arm sleeve are completely up to you, but some basketball leagues may not allow you to play with particularly loud colors.
Do not forget that performance is king. When it comes to choosing your compression arm sleeve, cleanliness and looks should take a backseat to any performance gains you might receive. You can always run your arm sleeve through the laundry or wash it by hand in the sink. And you always look good winning on the court no matter what your arm sleeve looks like.
Let's take a closer look at some popular elbow sleeves:
Best Arm Sleeves for Basketball Players
McDavid is very popular among serious basketball players and known for protective gear like
ankle braces
,
compression pants
and
knee braces
. This shooter sleeve is sold individually, so make sure to order two if you need protection for both arms.
It is made out of 80% nylon and 20% spandex. These materials tend to be very tight and provide great compression, they also store heat very well and keep your arms warm and loose. If you are suffering from tendonitis or other chronic pain in your elbows then this is a great choice! It is also a good outdoor option as it is 100% UV protective.
The design of the sleeve is simple with a McDavid logo near the wrist and the option to choose from five different colors. All things considered, this is a no-thrills, affordable, and effective arm sleeve.

---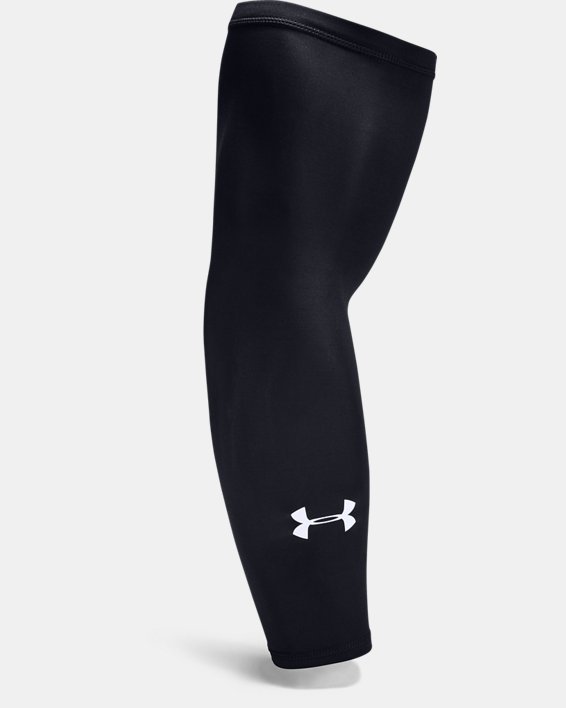 This shooter sleeve is made from Under Amour's trademarked
HeatGear material
which is designed to keep you cool during any workout or competition. The sweat-wicking material also provides UPF 30+ sun protection which makes it perfect for outdoor games during hot summer days!
Pick the correct size then this arm sleeve will cover your arms from wrist to armpits and provide consistent compression. Like most arm sleeves, this product also ships individually.
If you are looking for something to keep you warm during winter or in cold gyms then this is not the right arm sleeve. But if you tend to sweat a lot and you need compression gear that keeps you cool then the Under Armour Shooter Sleeve is the perfect choice!

---
At first, this arm sleeve seems to be a lot more expensive than the other options in this article, but there is a simple reason for it: the Nike Pro Combat Elite Sleeve ships in pairs while the other ones ship individually!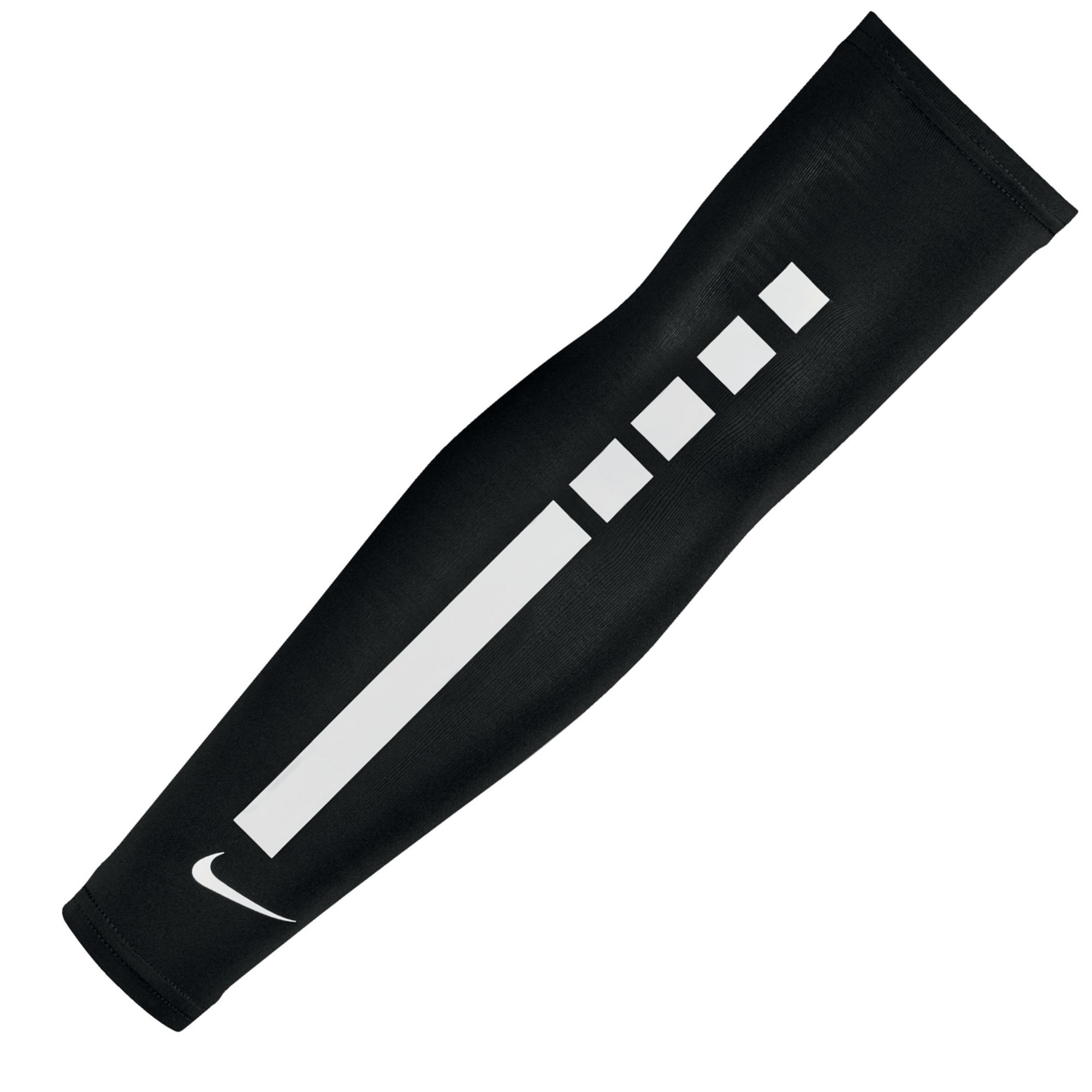 The Men's Nike Pro Combat Elite Sleeve is the first option on this list to come with a print. A line of blocks descends down the bicep and a straight black line is drawn across the forearm until it comes to the familiar Nike swoosh at the wrist. You'll probably know the design from the popular
Nike Elite basketball socks
. If you are a fashion-conscious basketball player and you want a good-looking elbow sleeve that fits the rest of your outfit, then this is the pick for you!
This sleeve also features moisture-wicking technology. This type of fabric can prevent sweat from rolling down your wrist and on to your shooting hand. It keeps your hand dry which may actually improve accuracy. It also keeps your arms from becoming slippery where you can literally slide off your opponent. Consider ordering this elbow sleeve a size small as it tends to run big.

---
This is essentially the same arm sleeve as the other McDavid arm sleeve reviewed above. It is affordable, comes in only flat colors, and is made of 80% nylon and 20% spandex. But there is one key difference that I must recommend — it comes with a cushioned elbow.
I really like this addition as it gives me this "invincible" feeling that makes me drive harder to the hoop than I usually do. And I am not the only one who likes the McDavid 6500 – NBA players like Harrison Barnes or John Wall are swearing by it too!
The hex pattern on the elbow allows for maximum range of motion. The weight of the padding isn't even noticeable and should not affect your shot. But the padding is there to reduce the impact of any falls you may have on the court. This is especially helpful out on asphalt courts. If you are wearing an arm sleeve for recovery so that you can play more basketball during your lifetime then this may be the sleeve for you. It reduces those bangs and bumps that everyone experiences when playing at full speed.
Added bonus — you don't have to worry about knocking anybody's teeth out.

---
Conclusion​
There really is no wrong way to go when choosing an arm sleeve. Some of the arm sleeves lend themselves to warmer weather by keeping your arm cool. Other arm sleeves heat your arm up quickly which may be good for older players or basketball played in the cold. But each of these sleeves will compress your arm effectively to increase explosivity and reduce the amount of time you need to recover between games.
Overall, I recommend the McDavid 6500 Padded Shooter Sleeve – it's the most popular shooter sleeve among basketball players as it is affordable, looks good, and provides additional padding at the elbows. If it's good enough for NBA players, it should work for you too!