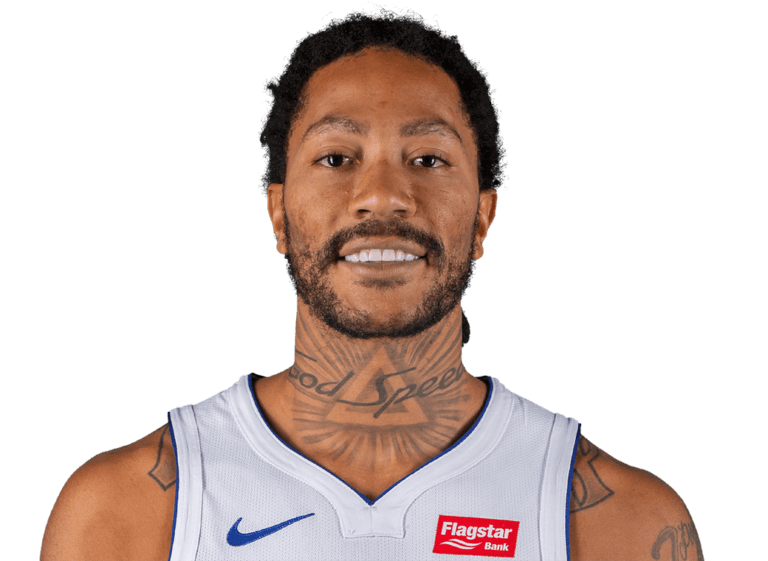 Derrick Rose
Derrick Rose was drafted with the 1st overall pick in the 2008 NBA Draft by the Chicago Bulls out of the University of Memphis. He was named Rookie of the Year and has since made All-NBA and All-Star teams. He started his reign as the youngest regular season MVP ever when he won the award in 2011. After 8 seasons with the Bulls, he spent a season in New York, a few games in Cleveland, then finished the 2019 season in Minnesota. He played for the Detroit Pistons the following year and then moved back to New York to play for the Knicks in 2021.
Playing Style
Derrick Rose stands at 6'2" and is one of the quickest, highest jumping point guards the NBA has ever seen.
Derrick Rose Logo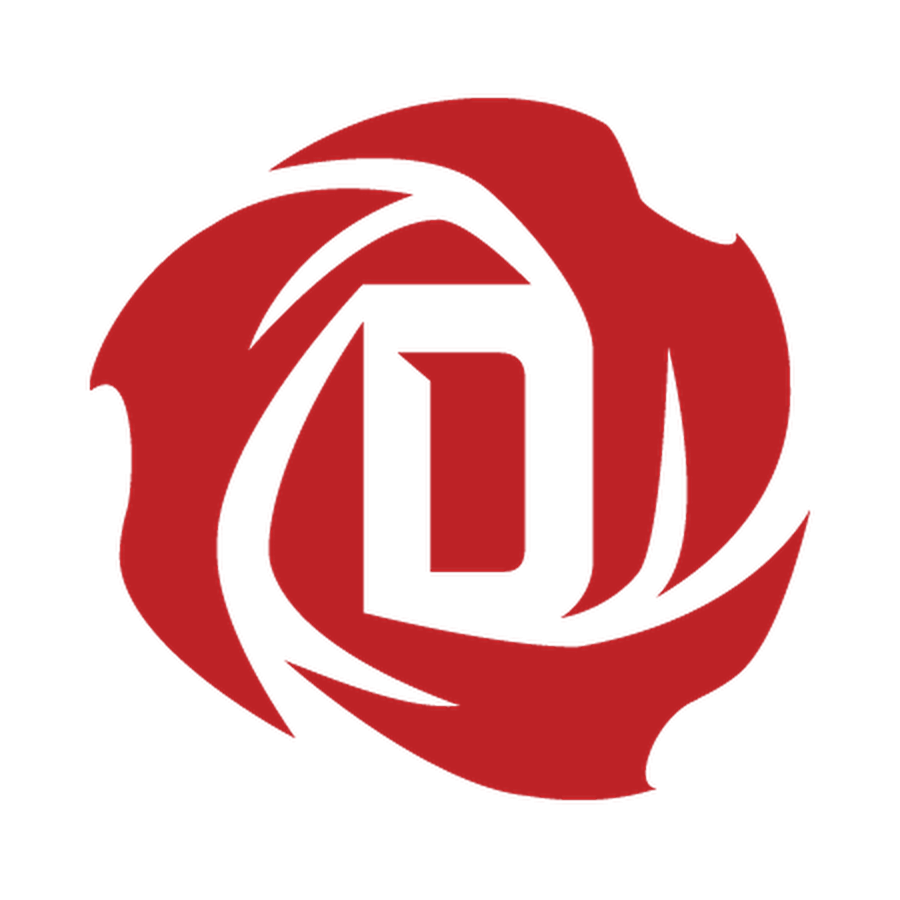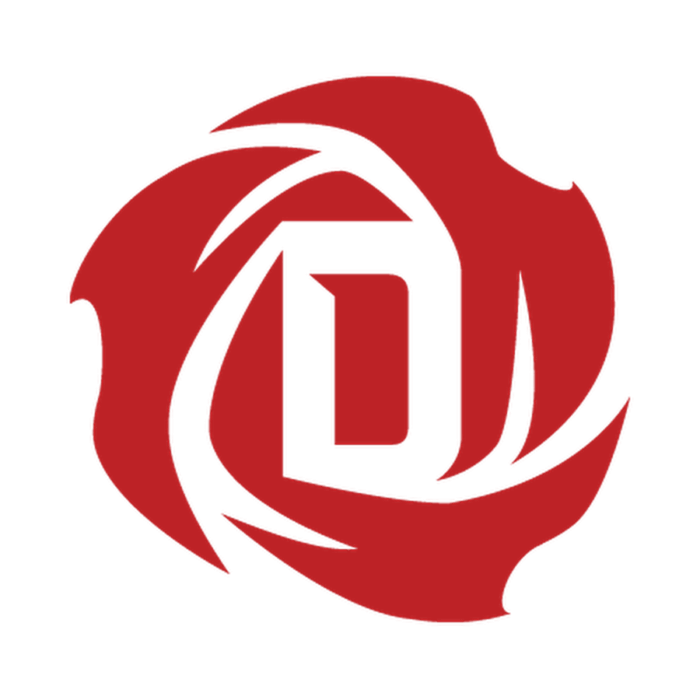 Adidas designed Derrick Rose's logo and it is composed of rose petals, alluding to his last name, that form a "D," his first initial. He has not changed logos since releasing this one.
What Shoe Size Does Derrick Rose Wear?
Derrick Rose wears a size 13.
History of D-Rose Signature Shoes
In the same year, he was drafted, Derrick Rose signed a deal with Adidas that paid him $1 million. After his MVP season in 2011, Derrick Rose renewed his deal for $185 million and 14 years. The deal has expanded to also guarantee Rose a signature sneaker release every year until he retires.
Aside from the endorsement salary, he also gets to use a private plane and his brother, Reggie, gets paid up to $350,000 annually to be a consultant to Rose. His best friend also receives $50,000-70,000 from the brand while a lucky organization of his choice gets $150,000 – both yearly.
Adidas can actually cut his deal by half if they deem his production to be less than desirable, but the Three Stripes have not used this even after all the injuries Derrick has gone through.
The Adidas adiZero Rose 1 was released in 2010.
Release Dates of Derrick Rose Signature Shoes*
* includes only shoes released in 2017 or later
Characteristics of D Rose Shoes
Eleven. That's the number of sneakers Derrick Rose has released. That number of releases rises when we consider that he released 0.5 versions of four of his sneakers. Only seven other players have reached 10 or more with the same brand and Allen Iverson and Chris Paul are the only other point guards on that list. Even through the injuries, fans of Rose have continued to support him and his signature line.
Materials in the line worked their way from being mainly leather, to fuse with mesh, to synthetic builds, to dominantly mesh, and then finally to knits and engineered mesh. Even when the materials go softer and more pliable, the support of Derrick's shoes has never been lackluster. A key feature for most of the releases has been the ankle collar allowing space for ankle braces, which Rose has been known to wear. That's pretty cool considering that his shoes have always been mid or high tops.
The Rose series's cushion started on the minimal side. Feet You Wear (FYW), which allowed mobility and court feel, was the weapon of choice in the 1 and 1.5. Some version of adiPrene was then used for the following models up until the D Rose 5 where they used Boost. From then on, the Rose line has been known to provide a low-to-the-ground feel in the forefoot and excellent impact protection in the heel. Adidas switched to Bounce for the 9th and 10th model, while the latest release features Lightstrike.
The Adidas D Rose 11 retails for $120 and that's around the same price range its predecessors had. It is on the cheaper side in the signature shoe market and that may be the reason why there are no more budget-friendly options as of now.
A staple colorway of the D Rose line is the one called "Brenda," after his mother whom he constantly says is his source of strength and inspiration.
Special Colorways
The D Rose 7 "White Christmas"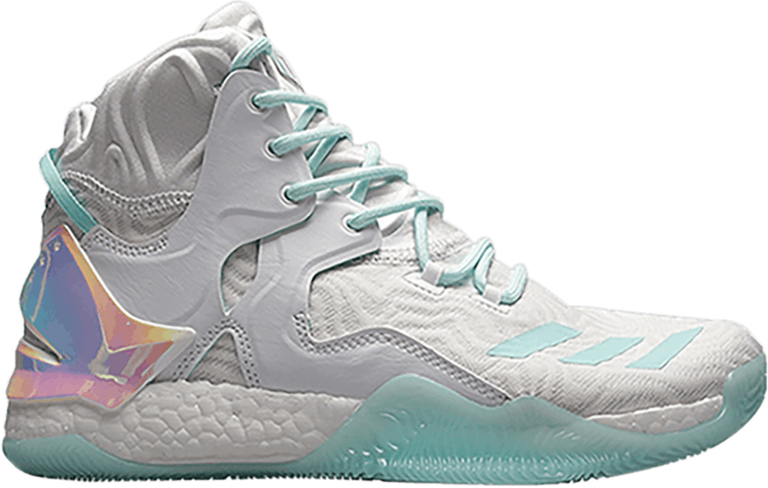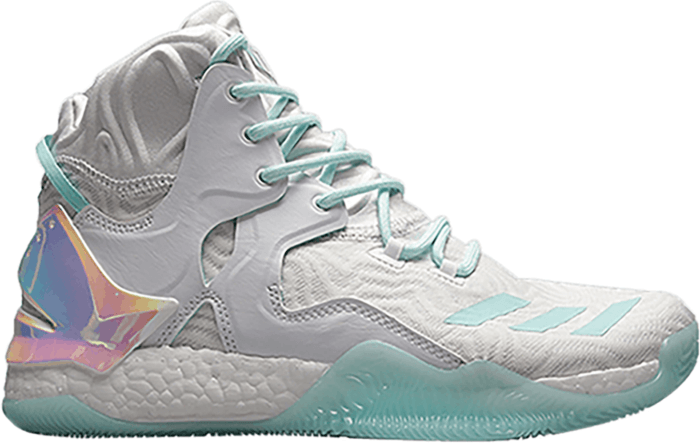 The D Rose 7 "White Christmas" is the line's most expensive sneaker on StockX with an average sale price of $1,000. It features a dominantly white upper with a chrome heel counter as well as mint-colored laces, outsole, pull tab, and stripes. Off-white overlays and the patented white Boost midsole finish the look.