Li-Ning Way of Wade 8
An incredible all around performer that comes at a premium price
Best Suitable For:
Quick players who need a responsive shoe that can keep up
Price Comparison:
Available at 3 shops | Official Retail Price: $225
Category Performance Ratings:
Comparison to Similar Shoes: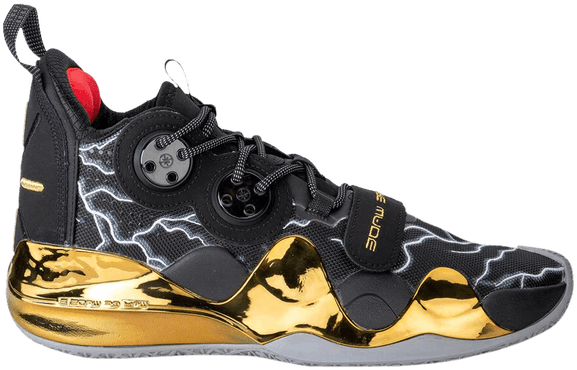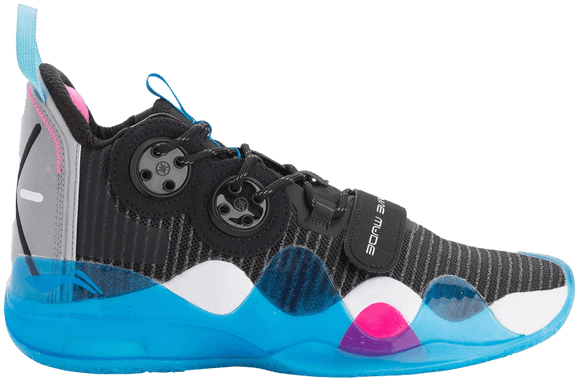 Li-Ning Way of Wade 8 Review
Pros:
Incredible stability and lockdown
Plush and responsive cushioning
Performance of the Li-Ning Way of Wade 8:
The traction on the Way of Wade 8 was much improved from previous models and was great on every type of floor. The cushion setup was very comfortable, but also responsive and reviewers loved the BOOM cushion. The materials feature a mostly Cordura upper that is very durable and rigid. They conform to the foot very well. The fit was also good and required some breaking in initially. The lacing system and toe strap create really good lockdown. The support was the highlight of the shoe and lateral containment and stability were great. They have solid ankle support as well. Overall, the Way of Wade 8 is a great all around shoe with very few weaknesses. They come at a high price, but bring awesome craftsmanship.
See all 3 reviews
Expert Reviews of the Li-Ning Way of Wade 8:
Overall the Way of Wade 8 was fire! These are just a great hoop shoe and the traction was finally superb. These are a double thumbs up.
Overall, the Way of Wade 8 surprised me and was a great shoe to play in. They are definitely expensive, but I feel like I got what I paid for in the materials and Carbon Fiber. If these sound interesting to you, I'd recommend trying them out and you might be pleasantly surprised.
Overall, I fully enjoyed playing in this shoe and it will definitely be in my rotation. It is a very responsive shoe with great traction, cushion, and stability to back it up. The craftsmanship of the Way of Wade 8 is incredible.
User Reviews of the Li-Ning Way of Wade 8:
The Way of Wade 8 by Li-Ning was not as good as the reviews say. keep in mind that I may have gotten one with issues. The grip was not the best that I have felt. The materials felt quite cheap in my opinion, I personally would've gone with something like the PG6 if you were looking for the shoe in this sort of style.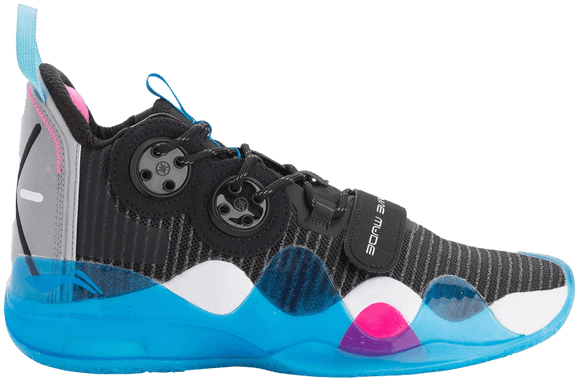 Great stability and traction, cusion and ankle protection good as well. They are responsive, after broken in which does take some time. 9/10
A great shoe overall. There is room for more improvement in cushioning.
User didn't add a summary.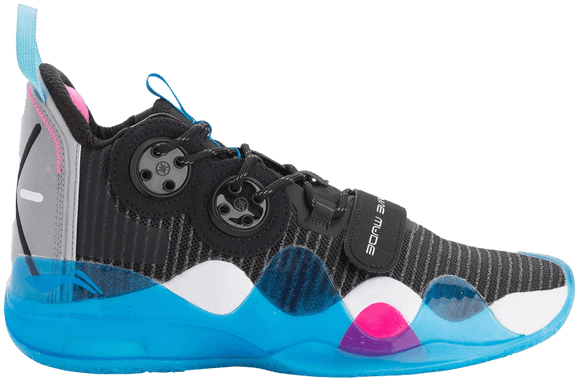 User didn't add a summary.
Traction of the Li-Ning Way of Wade 8:
The one thing I was most excited about on the Way of Wade 8 was the traction. It was fire! No issues at all and I think they killed it with this traction. It didn't matter if it was a clean or dirty court, it just worked. These are A1.
I played in the Way of Wade 8 on several types of floors and was pleasantly surprised each time! Previous models have had issues with traction, but these did a great job on the hardwood. I only had issues when I stepped in some sweat which is expected.
The traction performed incredibly well on a clean court and these have a really nice squeak. The WOW 8 didn't perform that well on dust for me and wasn't too easy to wipe. Overall, traction was incredible just watch out if you're playing on dust.
Cushion of the Li-Ning Way of Wade 8:
This cushion setup is called BOOM and it performed exactly how it sounds! These are more responsive and slightly less plush than the Way of Wade 6. It feels great on foot and provides a soft and responsive setup.
These use BOOM cushion which is similar to Boost without being as soft. This cushion setup is great at absorbing impact similar to Nike Zoom Air which really impressed me. Outdoors they shined where the blacktop was very unforgiving and definitely held their own.
They are using full-length BOOM cushioning here which has to be one of my favorite cushion technologies. It looks pretty similar to Boost, but this feels lighter and more comfortable. It is plush, soft, and a really nice bounce to it. There is also good impact protection and court feel. It had everything I wanted in a cushion setup and is incredible.
Materials of the Li-Ning Way of Wade 8:
The upper was a super durable mesh which this is probably the nicest mesh I've seen on a shoe. It is durable and supportive, so I think that these will last you for a full season. They take a little bit of time to break in which I didn't have an issue with. Overall I think these materials are dope.
The main material used here is Cordura's Nylon with some TPU fuse panels for added durability. The material didn't stretch much which overall made these a great build for basketball style moves. There was nice flexibility, but with strong support to back it up.
In the forefoot and most of the upper they are using a Cordura fabric which is known for its durability. It has a rugged, durable feel without being thick. It feels soft and supportive which conforms to your foot well. I was slightly disappointed they couldn't use the Boa lacing system here, but the traditional laces work well.
Support of the Li-Ning Way of Wade 8:
How can I put this... EXCEL-EN-TE! Looking at the support on these I can't complain about anything. The heel cup was made after a race car seat and I just felt locked in the whole time. The strap on these is also functional and works great.
The support on these is Hall of Fame level. They were very supportive without being too restrictive. Using EVA and TPU caging helps a lot with lateral cuts and changing direction. These also feature a Carbon Fiber shank which wasn't too much for me and broke in well.
The lateral containment was incredible and I had no doubts about it. The plastic coming up the side with the foam and the strap really lock you in. The lateral stability is great too with an outrigger and a wide base. There is good ankle support too because the materials around the area are very rigid. One thing I didn't like is how high the ankle piece comes up on the back.
Fit of the Li-Ning Way of Wade 8:
The lockdown here is great and very secure all the way around. I liked the traditional lacing system here as opposed to the Boa-style lacing which I find just adds unnecessary weight.
The fit in the forefoot area was a little snug at first but broke in well. One issue I had was a piece of the foam was rubbing the side of my foot, but I was able to loosen the laces and it fixed the issue. The strap on the front tightens your forefoot very well. Overall the fit was great after breaking in.
Durability of the Li-Ning Way of Wade 8:
Outdoor of the Li-Ning Way of Wade 8:
These were great outdoors even on a dirty court in the winter. The outsole held up well and the wear looked similar to what it would look like after playing on an indoor court.
These should be okay for outdoor use. The outsole material is pretty hard and thick.
Width of the Li-Ning Way of Wade 8:
Wide footers can probably go true to size, just be prepared to be a little snug.
Size of the Li-Ning Way of Wade 8:
If you have a narrow foot I'd say go down half a size. I did and it fits me perfectly.
I'd recommend going down half a size because these fit a bit long.
These run a little long and I'd recommend going down half a size.