The cushioning setup of basketball sneakers can differ wildly. There are shoes like the Kyrie 3 that make you feel like walking on a slab of concrete while others (Lebron 15) provide cushion that feels like a soft pillow.
Not everybody needs soft and comfortably-cushioned basketball shoes, but there are a lot of reasons why basketball shoes with a lot of impact protection might make sense for you:
You are a big and heavy guy
Large players put a lot more stress on their joints and profit the most from well-cushioned shoes
You experience a lot of knee pain
If your knees are hurting after every game you should look for more impact protection!
You play a lot
If you are absolutely crazy about basketball and play hours every day it might make sense to get a second pair that provides additional cushioning to relieve the stress on your joints
To help you find the best cushioned basketball sneaker I am constantly checking out the latest shoe releases and record the ratings of every honest and qualified performance review I can find. So far I have summed up the findings of 645 reviews of 126 different performance basketball shoes.
The following overview shows the top ten sneakers, ranked by the average score they received for their cushioning. This list was last updated on Jun 22, 2020. Scroll down further to see a more detailed summary of each shoe, or click on the links to see quotes and ratings from every review I gathered for each shoe.

---
1. Nike KD 12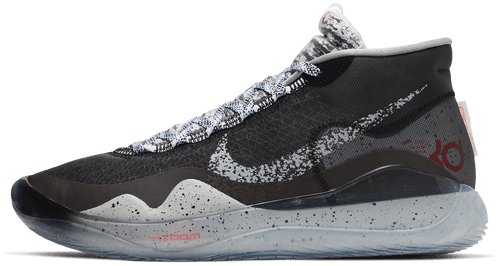 9.9

cushion rating based on 7 expert reviews
Great overall-performer with awesome full-length Zoom cushioning
A well-balanced shoe that works for a wide array of basketball players
---
2. Nike Lebron 15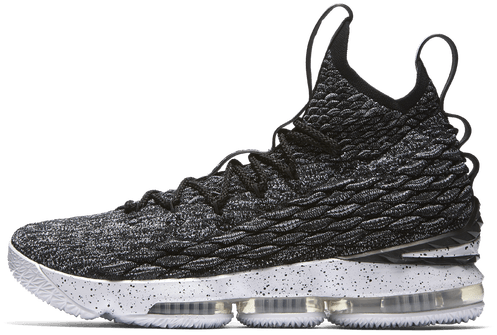 9.8

cushion rating based on 10 expert reviews
The combination of Air Max and Zoom provides an insanely comfortable cushioning
Works extremely well for big guys that need a lot of impact protection.
---
3. Adidas Marquee Boost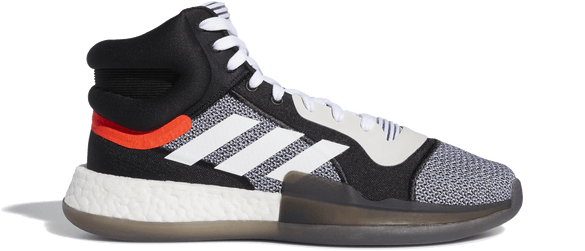 9.6

cushion rating based on 6 expert reviews
Retro look with very comfortable, modern Boost cushioning
Works for a wide array of basketball players
---
4. Air Jordan 34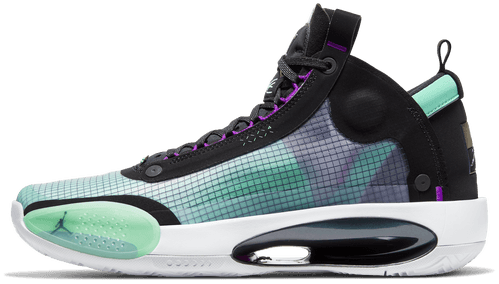 9.6

cushion rating based on 8 expert reviews
The lightest Air Jordan ever is a great all-around performance basketball shoe
A great option if you are looking for a light & stylish shoe with no real weaknesses
---
5. Nike Lebron 17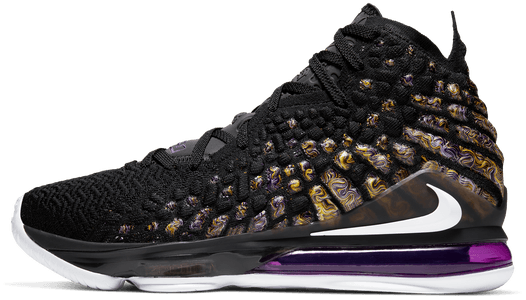 9.5

cushion rating based on 4 expert reviews
The huge Max Air unit in the heel and 2 Zoom Air units in the forefoot provide crazy cushioning
Top choice if you are looking for a comfortable, supportive shoe with a ton of impact protection
---
6. Adidas Harden Vol. 3

9.5

cushion rating based on 8 expert reviews
Amazing performer with outstanding cushioning and top-notch traction
Perfect for players of all positions who value court feel and freedom of movement
---
7. Nike PG 4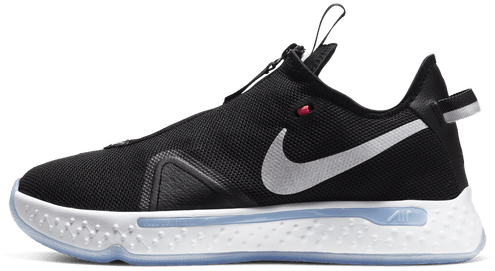 9.4

cushion rating based on 6 expert reviews
Paul George's 4th signature sneaker is one of the most affordable signature sneakers
Super comfortable and well-cushioned basketball shoes
---
8. Adidas Dame 6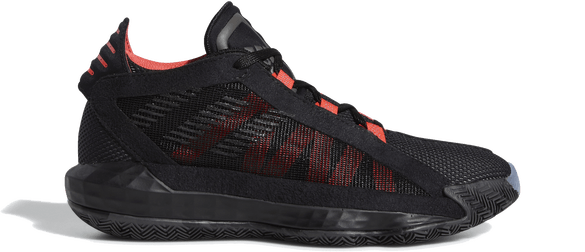 9.1

cushion rating based on 7 expert reviews
The Dame 6 is an affordable signature sneaker with comfortable full-length Lightstrike cushioning
Works best for guards who play on clean courts most of the time
---
9. Adidas N3XT L3V3L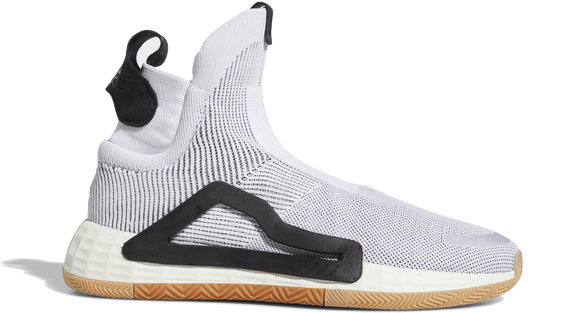 9.1

cushion rating based on 5 expert reviews
No lacing system - no problem. Adidas' most futuristic basketball shoe so far
Works well for explosive players looking for a light shoe with a well-balanced, responsive cushioning setup
---
10. New Balance OMN1S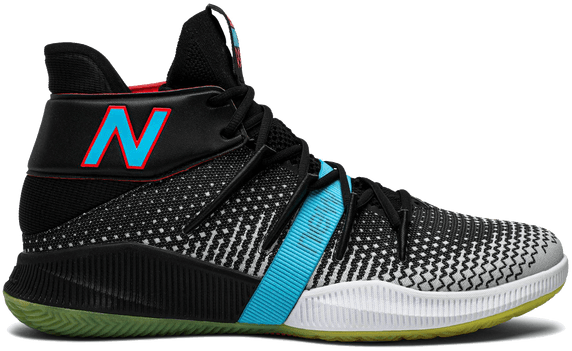 9.0

cushion rating based on 4 expert reviews
New Balance's first basketball sneaker in a long time really knocked it out of the park
A durable performer with comfortable cushioning, good materials, and great traction on clean courts
Top 10 Best Cushion Basketball Shoes
---
---
---
---
---
---
---
---
---
---
Frequently asked questions about cushion in basketball shoes
What types of cushioning are there? And which cushion is the best?
It is impossible to say which type of cushioning setup is the best because they each cater to different needs and styles of play.
There are firm cushions like pure Phylon that provide great court feel and responsiveness which are perfect for light and quick guards. Other types of cushion like Nike Zoom Air provide a lot more impact protection and are better suited for heavy players or older athletes that want to go easy on their joints.
These are some of the most popular cushioning systems often used in basketball sneakers:
Nike Zoom Air
Zoom Air was first released in 1995 and is one of the oldest and most popular cushioning systems. It is made of tightly stretched tensile fibers in a pressurized "Air" unit. It is most often used in high-end basketball shoes and expensive signature lines like the Lebron or KD shoes.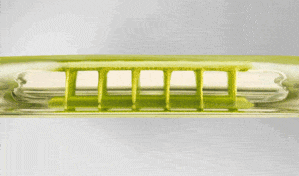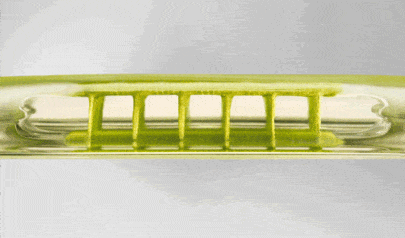 Nike Zoom Air is a very bouncy cushioning that provides great energy returns through the way the fibers expand back to their initial state after every impact. It is also very versatile and can be used in different ways: from small Air units like in the heel of the Kyrie 4 to one huge full-length Zoom unit like in the Jordan Why Not Zero.1
Adidas Boost
Adidas Boost is still relatively new and was first used in basketball shoes for the Adidas Crazylight Boost in 2014. Since then it has taken the sneaker world by storm because of the incredible comfort it provides and is used in popular lifestyle models like the NMD or the Yeezy Boost
Boost outsoles are made of hundreds of tiny thermoplastic urethane pellets that are fused together using hot steam. What makes these pellets unique is that they are incredibly soft while still remaining springy enough to provide great energy return. This allows Adidas to make shoes that are insanely comfortable but still provide enough responsiveness to be used in quick sports like basketball.
Boost is used in most of Adidas' high end basketball sneakers like the Crazy Explosive, D Rose 8 or the Harden Vol. 2. Check out this video to learn more about the Boost technology:
Other foam-based cushioning
Every shoe brand has multiple versions of foam cushionings usually made of EVA which is a mixture of two plastics (Ethylene and Vinyl Acetate). EVA is a foam that includes a lot of tiny air bubbles which provide the intended bounciness and comfort.
A well-know example of a simple EVA cushioning is Phylon which is used in a lot of Nike sneakers. Other more advanced forms of cushioning like Nike Lunarlon, Adidas Bounce or Under Armour Micro G use a mix of EVA and other rubbers to create lighter and more comfortable foam.
While the characteristics of foam cushioning can vary wildly, they are usually very responsive and provide great court feel but lack elite impact protection.