Puma Clyde All-Pro
Released 12/2020, Low Top,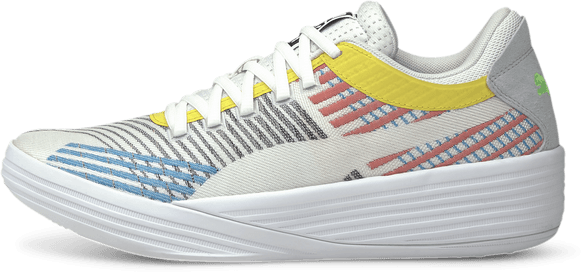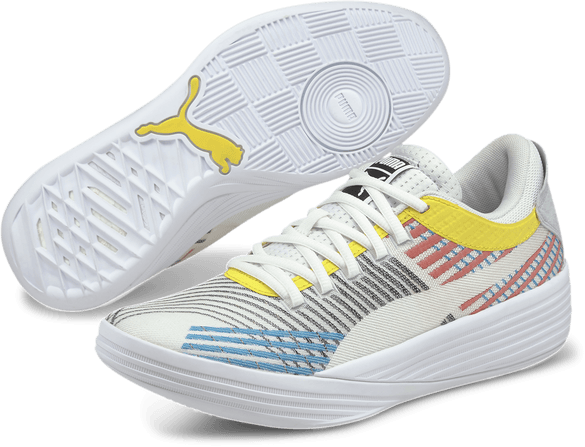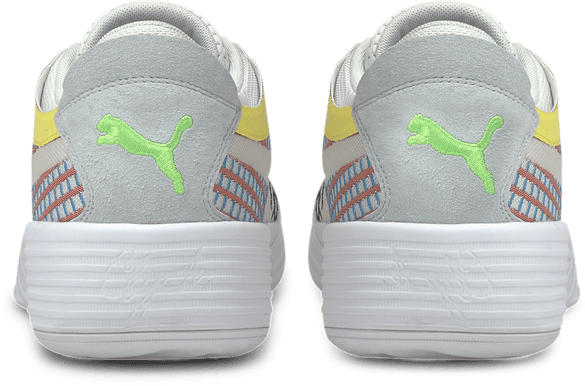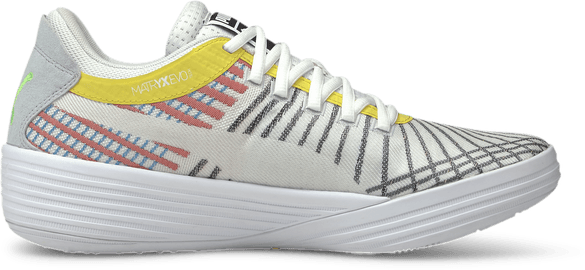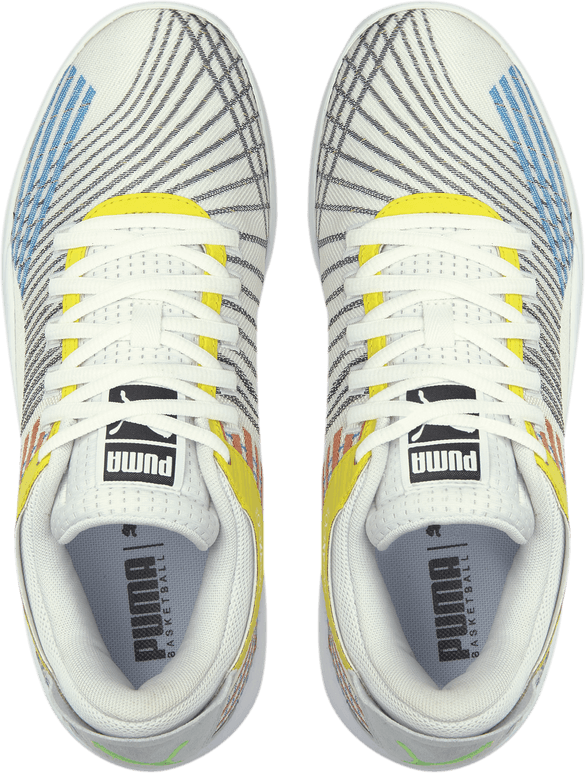 The Puma Clyde All-Pro is another outstanding release from Puma.
Best Suitable For:
Great for any position or player who likes responsive cushion and a minimal feel.
Category Performance Ratings:
Comparison to Similar Shoes: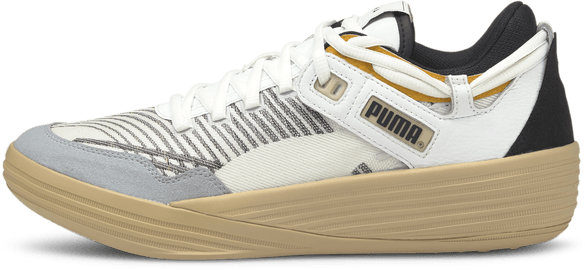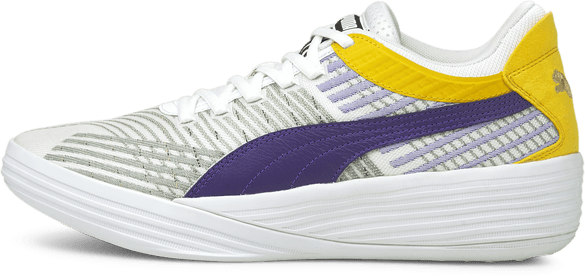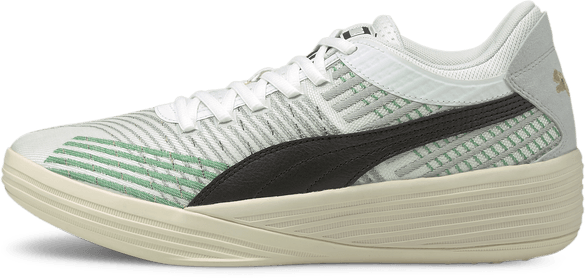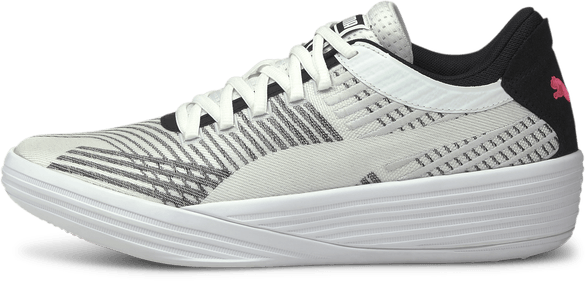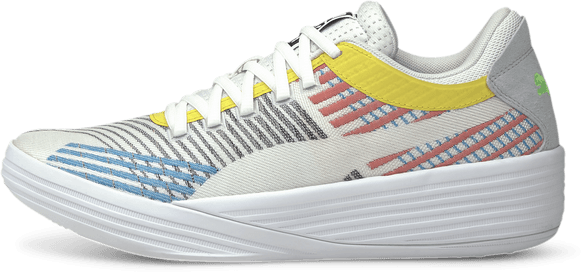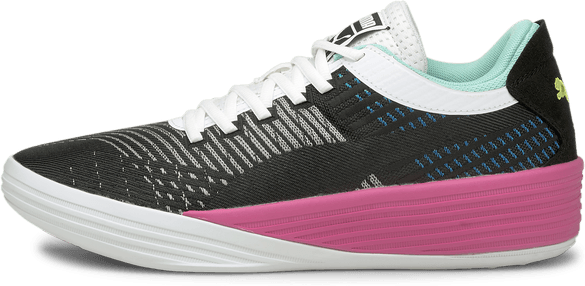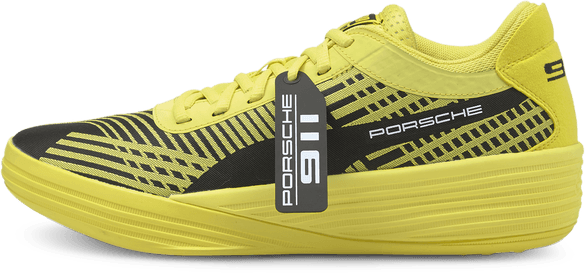 Puma Clyde All-Pro Review
Cons:
Could have more impact protection
Performance of the Puma Clyde All-Pro:
The traction on the Puma Clyde All-Pro is outstanding and was compared to the Kobe 9 by reviewers. The durability is solid and should be fine for occasional outdoor use. The cushion setup features the improved ProFoam+ which is softer and has more compression. This cushioning is still more on the responsive side though. Another highlight of this shoe is the upper material which is super minimal, lightweight, and very comfortable after breaking in. Going true to size will give you a snug fit that wraps around your foot really well. Reviewers had no issues with the support as it comes with all the standard features we've come to expect from basketball shoes: a wide base, outrigger, and a solid internal heel counter. Overall the Puma Clyde All-Pro is a fantastic all-around performer and a steal at $130!
See all 4 reviews
Expert Reviews of the Puma Clyde All-Pro:
I've been calling the Puma Clyde All-Pro the Kobe 9 reincarnate since the first time I played in them. The Kobe 9 was one of the best basketball shoes of all time and the Puma Clyde All-Pro is a better version of it!
The Puma Clyde All-Pro was one of my favorites shoes I've tested this year and it is only $130. Plus I feel like every type of player would enjoy hooping in these. I 100% recommend these.
The Puma Clyde All-Pro is a beastly performer and very well balanced!
Overall, I really like the All-Pro. The cushion and the upper are very good upgrades from the Hardwood. It's bouncy, responsive, and has plenty of impact protection. It's very stable and provides more than enough support. I'm really impressed with the Puma All-Pro.
User Reviews of the Puma Clyde All-Pro: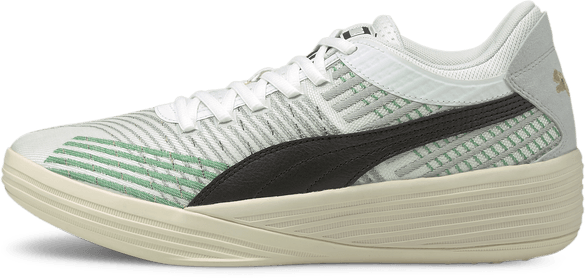 Since I always liked to play in low top shoes, these were perfect for me. Personally, I like to have my ankle uncovered and flexable like a soccer/football shoe, as my playingstyle is quick and explosive. Unfortunately, if you play a lot, this one will fall apart quickly, e.g. the glue didn't last long and the upper(of the white ones) quickly discolored in to a sweaty brown and got stiff over time. But Overall, a great shoe, especially the traction(very grippy), fit and cushion.
Amazing shoe. So comfortable and nice to play in because of its cushion, support and fit and also because it is very padded whether it's in the ankle area or tongue. It laced very well and wraps around your foot well. I don't recommend these for outdoor use as its rubber is in the softer side and the materials durability isn't great but don't worry they are fine for normal use. I highly recommend these as one of the best performing shoes especially for its price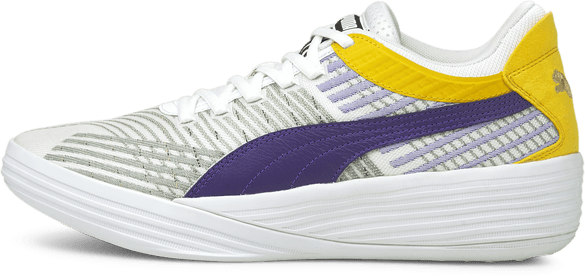 I love the bite and the cushion inside the shoe around the ankle. It's a very light shoe and picks up absolutely no dust. Only concern on this shoe is the lock down with the shoe laces, they are held down by very little weak strings but there are methods to fix them once they rip. Other than that, this shoe is a great pick for players who love comfort, traction, cushioning, and overall a responsive performance. I highly recommend this hooping shoe.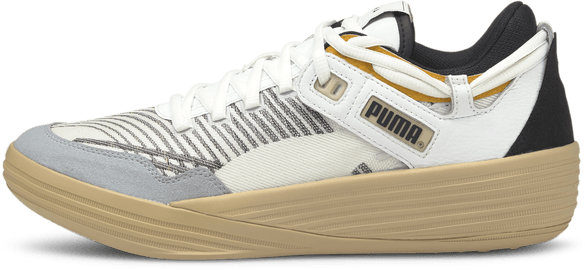 A nice shoe that should suit most players. The materials conformed to my foot and the cushioning gives a nice balanced ride. However, it is not for the super explosive as the heavy impact protection is just not there. I would say this would be good for a more floor loving player. I did sometimes feel my foot slip over the lateral outrigger on really hard side to side movements but most of the time it held.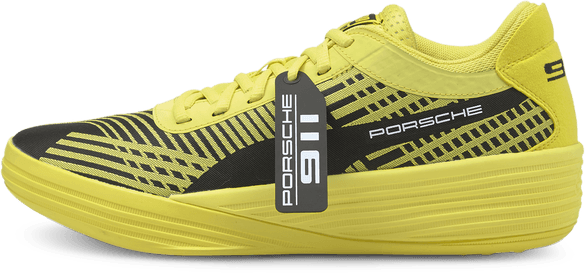 Compared to the last model (hardwood) this one improve on cushion specifically, but i think the improvement is a bit too much, I now feel the cushion slows me down a bit one im on drive. I personally feel like the remove of leather upper is a downgrade in material and style. But in terms of overall performance for basketball and fit this one is just as great as the last one and even slightly better.
Traction of the Puma Clyde All-Pro:
The traction is Kobe 9 level fantastic! I had no problems from start to finish.
The checkered pattern outsole provides an incredible bite. The traction was really consistent and I didn't have to worry about them all. I only got to try them outdoors, but they had a nice bite on my wood floors indoors too.
The traction is really really nice! I was able to stop on a dime on clean courts and only needed to wipe here and there on dusty courts.
The traction held up very well on dusty courts and is a lot stiffer than the Hardwood. On a clean court, it bit really hard too.
Cushion of the Puma Clyde All-Pro:
The ProFoam+ cushion is the best Puma has created thus far. The balance of court feel, cushion, and responsiveness is great and felt comfortable - even playing outdoors.
The full-length ProFoam+ feels pretty nice. Once I broke these in, I could feel the cushion when I pushed them hard. The compression and impact protection are decent, but this cushion is definitive on the responsive side.
This cushion is truly amazing. There is a really good balance of court feel and impact protection. These shoes felt really comfortable on feet and there was some nice bounce in the heel.
The cushion on the All-Pro is a huge upgrade from the previous Puma basketball models. It is bouncier and it provides a lot of impact protection around the heel because of the Pebax puck in the heel.
Materials of the Puma Clyde All-Pro:
The upper is lightweight and a little stiff at first but feels amazing after breaking in. The materials are snug and flexible while also maintaining durability.
This shoe is literally one of the most minimal shoes I've worn recently. On foot, it feels insane because it's so thin and minimal. Overall, I loved how these felt around my foot.
The upper features an engineered knit which is really nice especially for the price. I have nothing bad to say about these materials and I really liked them.
I was really impressed with the upper even though it's really thin. It was really responsive.
Support of the Puma Clyde All-Pro:
I had no issues with support thanks to a small outrigger, torsion bard, and a solid internal heel counter.
I had absolutely no issues with support and lockdown at all. Lateral containment is nice and lateral stability is good from the small outrigger.
The support is also really good - I had no issues. There was no heel slippage or side-to-side movement on the footbed, and I felt locked in laterally.
The fibres in the upper do a great job of providing support and lockdown in the upper. I'm very impressed with how the materials work to keep you locked in.
Fit of the Puma Clyde All-Pro:
If you liked the fit of the Kobe 9 then you'll love these. The fit is snug, supportive, and form-fitting.
The Puma Clyde All-Pro fit my feet like a glove. The toe box area is nice and tight, plus the materials don't stretch out all that much.
Overall the fit was great and I had no dead space in the toe box area. These hugged my foot really nicely.
The shoe fit really well for me, but it is a little tight in the forefoot area. It fits similarly to the Kobe 6 in my opinion.
Durability of the Puma Clyde All-Pro:
Outdoor of the Puma Clyde All-Pro:
The occasional outdoor use should be fine.
Width of the Puma Clyde All-Pro:
Wide footers might want to go up half a size.
If you're a wide footer I'd recommend going up a half size.
Size of the Puma Clyde All-Pro:
I'd recommend true to size.
True to size worked for me.
If you have a regular or narrow-sized foot, I recommend going true to size. If you have a wide foot, you might want to go up half a size.