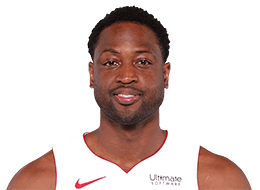 Dwyane Wade
Dwyane Wade was drafted as the 5th overall pick in the 2003 NBA Draft out of Marquette University by the Miami Heat. He spent most of his career there, earning an All-Rookie selection, an All-Star MVP, and a scoring championship along with multiple All-Star, All-NBA, and All-Defensive selections. He had three winning trips to the Finals with the Heat, being awarded with the Finals MVP once. He also spent a year each with the Chicago Bulls and the Cleveland Cavaliers.
Playing Style
Dwyane Wade is listed at 6'4" and is one of the quickest guards the NBA has ever seen, earning the nickname "Flash."
Dwyane Wade Logo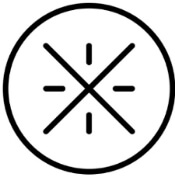 Dwyane Wade's first logo was released by Jordan Brand along and was composed of a "3," his jersey number, inside a basketball with a crosshair. Jordan Brand lost a lawsuit against Point 3 Basketball so they had to change it the second go round. This time, they made it a graphic "W" with the middle portion detached from the main body.
When Dwyane moved on from the Jumpman to Li-ning, he started to use the now more popular logo which is an encircled crosshair with an "X" crossing it. This signifies precision in Dwayne's game.
What Shoe Size Does Michael Jordan Wear?
Dwyane Wade wears a size 15.
History of Wade Signature Shoes
Dwyane Wade signed with Converse as a rookie and wore the brand's sneakers for the first six years. The deal was worth $400,000 a year and he won his first championship in 2006 while wearing his first signature shoe. In the years that followed, Converse continued to release the Wade line until a 4th iteration.
Dwyane then joined Jordan where he had two signature sneakers. Their relationship did not last and he signed with Chinese brand, Li-ning, being a pioneer in introducing Chinese brands into the mainstream basketball market.
His initial signing with Li-ning in 2012 was worth $60 million over a span of 10 years, plus equity in the business. In the summer of 2018, that deal has since expanded to be worth a lot more and to last for a lifetime. Dwyane has been extremely hands-on with the brand and has since recruited other NBA players. His first signature shoe with the brand was released in the same year of signing.
Release Dates of Dwyane Wade Signature Shoes*
* includes only shoes released in 2017 or later
Characteristics of Wade Shoes
Dwyane Wade's journey with Converse was not that well documented. However, their aesthetics really represent their time - the early 2000s. The uppers of all four were made up of leathers with some overlays to give it more appeal.
Jordan Brand released the Fly Wade 1 in 2011 and featured a full foam midsole with a visible air sole unit in the heel and Zoom Air in the forefoot. The Fly Wade 2 utilized full-length Lunarlon and was one of the best implementations of the cushion. The materials for the first were mostly fuse with synthetic overlays, while the second was a mesh-built upper still with similar overlays.
Dwyane's tenure with Li-ning has been consistent mid-tops that became low tops. The Way of Wade (WoW) 1 through 5 featured some variation and implementation of the brand's Cushion and Bounse foam. CloudFoam was first introduced in the sixth iteration but has not been used since. A distinguishing feature of the WoW line is its multi-layered cushioning. The WoW 8 was the first to feature BOOM. In all of these, the goal was to provide a shoe that had enough impact protection for long play but also stability for those quick guard moves. The line moved its way from being a mostly leather-built sneaker to an almost mesh-only shoe.
Dwyane's early sneakers were more affordable, going for around $120-$130, than his most recent releases with the Chinese brand. The WoW 1 retailed for $150 and the latest starts at $218, the most expensive in the signature shoe market. However, there are more affordable options: the Wade All-Day, All-City, Fission, and WOWTR.
Special Colorways
Way of Wade All Star "Sting-Wade"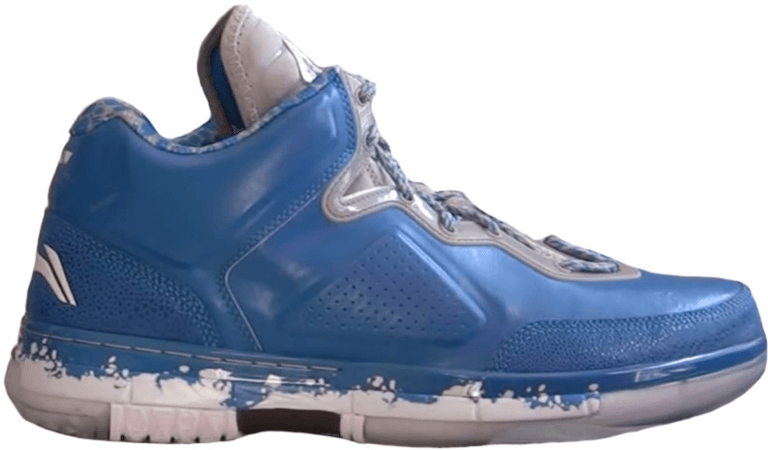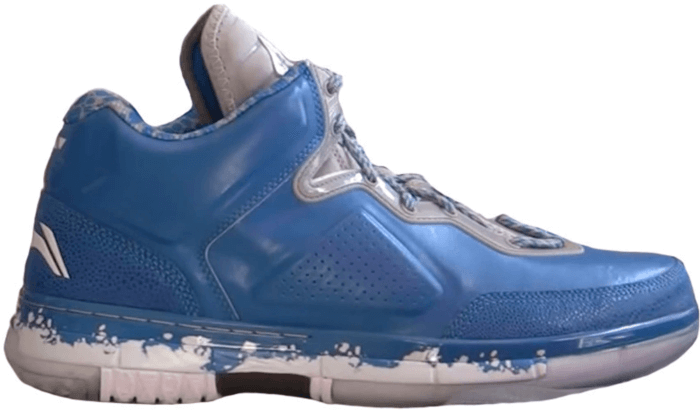 With an average sale price of $1,213 on StockX, the Li-ning Way of Wade All Star "Sting-Wade" is the most expensive of Flash's shoes in the market today. It features an all-purple, dotted upper with a black-and-white midsole and outsole. The pair call out to what Dwyane feels his spirit animal on the court is: a stingray.