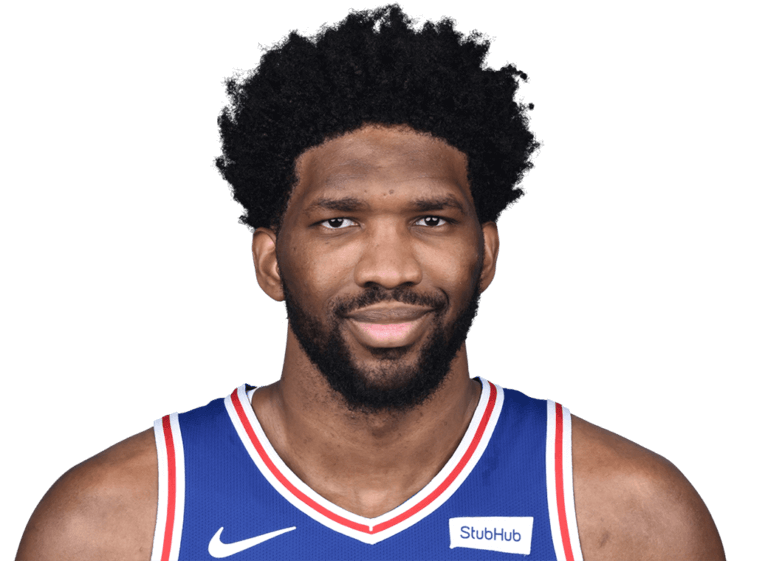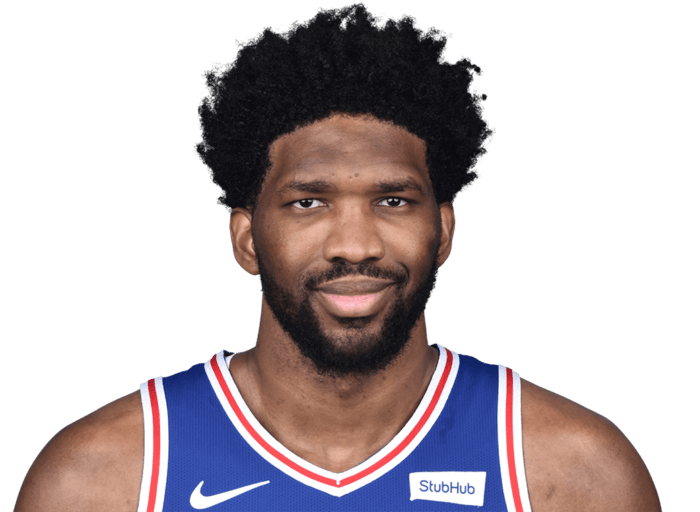 Joel Embiid
Joel Embiid was drafted as the 3rd overall pick in the 2014 NBA Draft out of Cameroon and the University of Kansas by the Philadelphia 76ers. He was in the All-Rookie team of his class and has since earned multiple All-Star, All-Defensive, and All-NBA honors.
Playing Style
Joel Embiid is listed at 7'0" and is one of the most skilled and dominant centers in the NBA right now.
What Shoe Size Does Joel Embiid?
Joel Embiid wears a size 17.
History of Embiid Signature Shoes
Joel Embiid initially signed a deal with Adidas as a rookie in 2014. Everyone in the top seven of that class, with the exception of Aaron Gordon, signed a shoe deal before even playing a game in the NBA. He spent his first two years on the sideline due to injuries then actually got to wear the brand's sneakers beginning the 2016-2017 season.
On September 30, 2018, he became a sneaker free agent when he left Adidas and a few weeks later signed with Under Armour (UA). The deal was for five years and, though it was not officially disclosed how much it was worth, it made Joel the highest-paid center in the NBA. He said that he chose the Baltimore-based brand because they allow him to go beyond basketball and open up opportunities for others, just like fellow Cameroon-native Luc Mbah a Moute did to him when he was young in one of Luc's basketball camps.
The Under Armour Embiid 1 was announced in August 2020 and was released later that year.
Release Dates of Joel Embiid Signature Shoes*
* includes only shoes released in 2017 or later
Characteristics of Joel Embiid Shoes
Before getting his own line with UA, he wore their HOVR Havoc line, which featured what was then the latest from the brand's cushioning. Both were solid performers offering court feel and stability as well as nice, lightweight materials. They didn't excel at one particular thing but they also didn't fail at anything.
Indoors, the Embiid 1's traction was solid for the most part. Even if there were some minor slips here and there, the rest of the outsole was tacky enough to catch one's slide. Outdoors, however, people reported that it had even better traction, though it's just as durable as other pairs.
We can only guess about how Joel felt about HOVR with its implementation in his signature sneaker. The midsole is made up of full-length Micro G, one of Under Armour's trademark cushioning setups, with a puck of HOVR in the heel. It was comfortable enough for one to last on the court without having to worry about dead-feeling feet but was also stable enough so the shoe doesn't collapse. The cushion is good for a big-man like Embiid and the average consumer.
The Embiid 1 is a mid-top that features a full mesh upper with fuse overlays on high-wear areas for durability and protection as well as a forefoot cage on each of the lateral sides for containment. The price stands at a reasonable $120. UA has not released a cheaper option to the Embiid line.