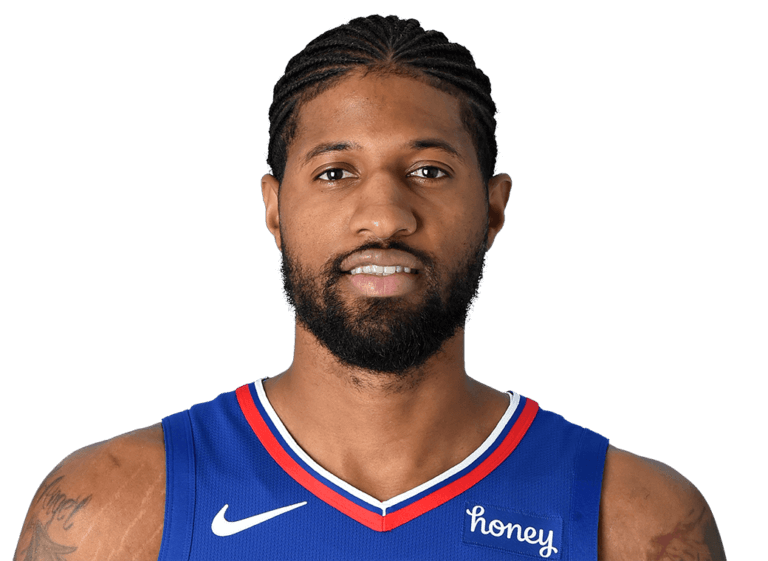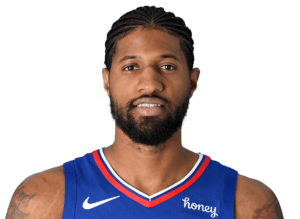 Paul George
Paul George was drafted with the 10th pick of the 2010 draft by the Indiana Pacers out of Fresno State. He is a multiple NBA All-Star and member of the All-NBA Team, and a mainstay in the NBA All-Defensive Team. He won the Most Improved Player Title in 2013 and finished third in MVP voting in 2019.
Playing Style
Paul George is a 6'8" small forward and known for his athleticism, excellent defense, and very good 3-point shooting.
PG Logo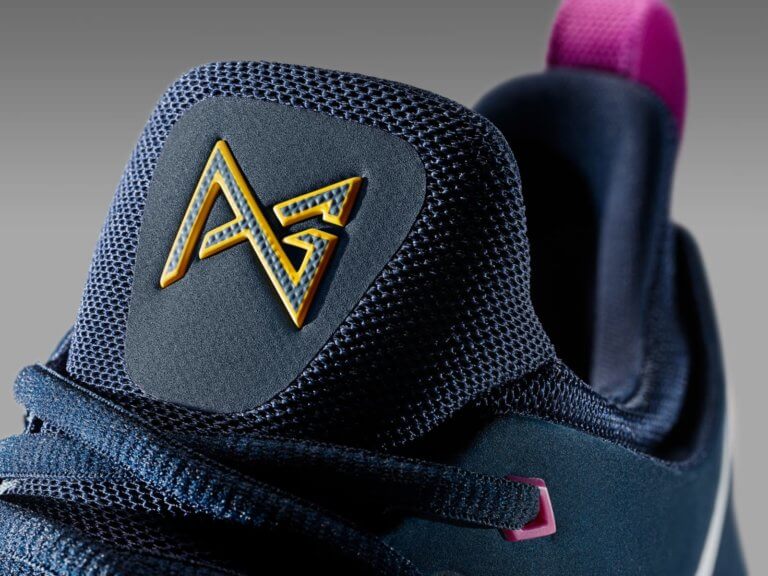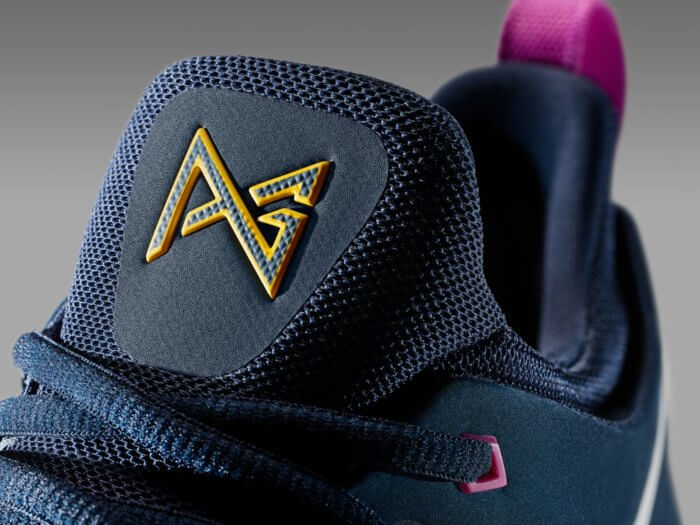 The PG logo is a stylized version of his initials in the form of a bowtie. According to Nike this pays hommage to his unique blend of simplicity and sophistication.
What Shoe Size Does Paul George Wear?
According to Brendan Dunne of Sole Collector, PG was wearing shoe size 13 at the beginning of his career even though his feet were later measured to be size 14 by Nike. He is now wearing size 13.5 because he prefers a tight fit.
History of PG Signature Shoes
Paul George had a slow start to his NBA career compared to other superstars and earned his first All-Star spot in his third season when an injury-riddled Indiana Pacers relied heavily on him.
During the 2014 offseason, he suffered a horrible leg injury during a Team USA camp that kept him out of almost the complete 2014-2015 season. Even though he played very little during this season, Nike noticed the outpouring of fans and support of other players and started talks about his own signature line.
Paul George was heavily involved in the design process, contributing his own sketches and renderings with the goal to create a low-top shoe with great traction and overall performance that also looks dope.
Release Dates of Paul George Signature Shoes*
* includes only shoes released in 2017 or later
Characteristics of PG Sneakers: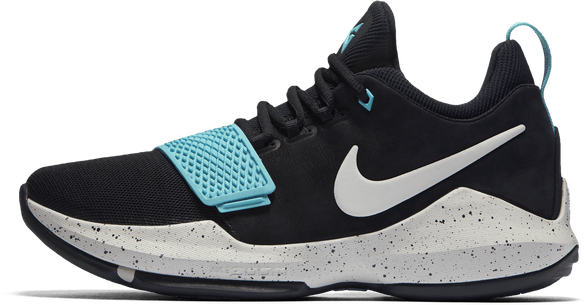 PG1 with the forefoot strap
The Nike PG1, PG2, PG2.5, and PG3 share a very similar low-top silhouette that is low-to-the-ground and works well for quick and explosive players. While the cushion of the first model was pretty minimal and firm, later models were more comfortable with bigger Zoom units or a full-length Air strobel board in the PG4.
One of the most distinguishing features of the first models was the use of a forefoot strap in the PG1 and PG2.5 which provided additional support and the tight fit that Paul George wants from his shoes.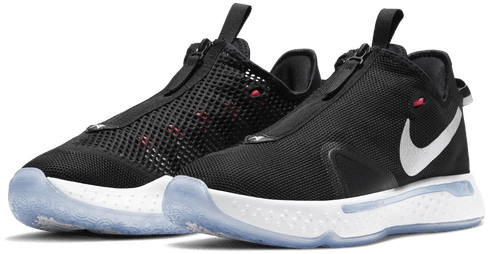 PG4 with shroud covering the laces
The PG4 changed things up a little with a lower cut and thinner upper materials that weren't as supportive as previous models. However, the zippable shroud covering the laces gave the shoe a clean look and the cushioning was much more comfortable thanks to the full-length Air strobel.
Overall, the PG line is very popular and known for good overall performance at a very reasonable retail price for a signature sneaker.
Special Collaborations
PG 4 Gatorade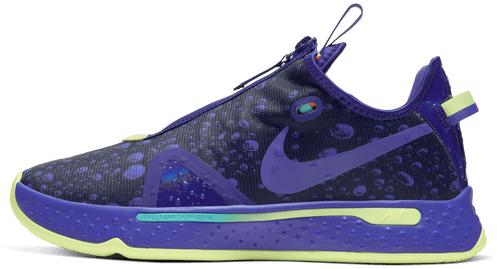 The PG4 released in different Gatorade-inspired colorways that featured the Gatorade "G" on the tongue and a Gatorade-flavor-themed upper.
In total, there were 4 Gatorade releases (purple, orange, white, and a 2K exclusive blue).
PG x Playstation Shoes: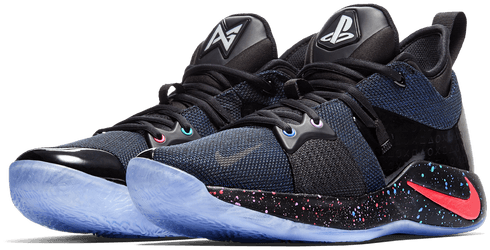 Paul George is a huge fan of playing Playstation and collaborated with Sony to create PS-themed colorways of the PG2 and PG2.5.
The PG2 colorway featured light-up tongues bearing the PlayStation and PG logos and the eyelets were inspired by the buttons of a Playstation controller.
The PG2.5 colorway was all-grey and reminded of the iconic design of the original Playstation 1.