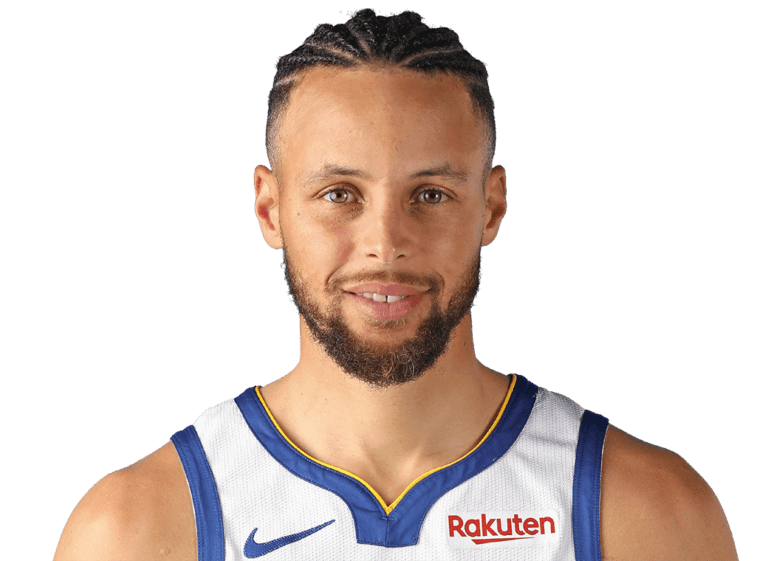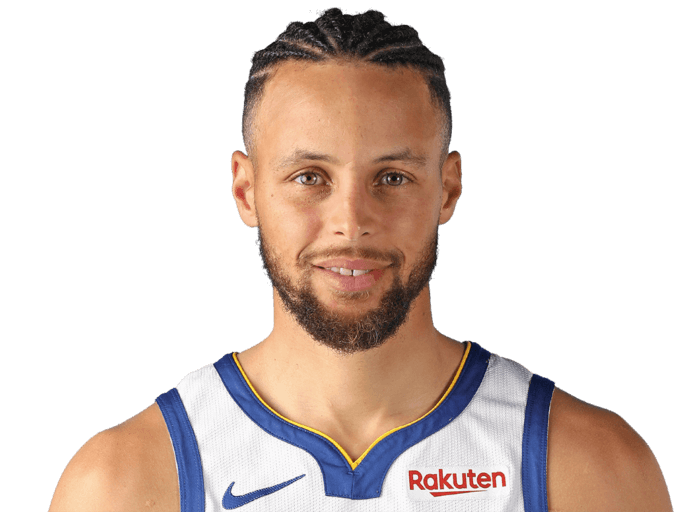 Stephen Curry
Wardell Stephen "Steph" Curry was drafted 7th overall out of Davidson College in the 2009 NBA Draft by the Golden State Warriors. He has spent his entire career there, earning an All-Rookie spot, multiple All-Star and All-NBA selections, a couple of Regular Season MVP awards, a season as the league leader in steals and points, and several winning trips to the NBA Finals.
Playing Style
Stephen Curry is probably the best shooter ever and can pull-up off the dribble or catch and shoot with insane speed and accuracy.
Stephen Curry Logo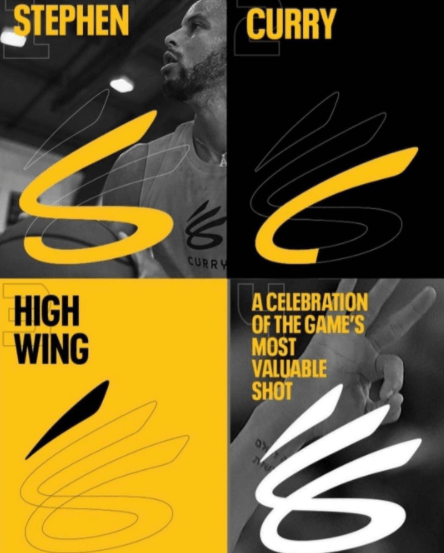 Stephen Curry has two logos. The first one he used was his initials, "SC," with the upper curve of the "S" broken off so it can also be seen as a "3," and, therefore, would have a look of a "30," Curry's number.
In late 2020, the new Curry Brand logo was launched. It features swirls that depict Curry putting up the "three" sign. Taking it apart, an "S" and a "C" can also be seen.
What Shoe Size Does Stephen Curry Wear?
Stephen Curry wears a size 13.5 and is on the smaller side of NBA shoe sizes.
History of Stephen Curry Signature Shoes
Stephen Curry wore Nikes for a while. In 2013, Nike met with Steph and his family to discuss the future of their partnership. The meeting didn't go so well with members of Nike constantly mispronouncing Steph's name and showing Kevin Durant's name instead of his.
Kent Bazemore then came up to Steph after hearing the "bad" news and started to pitch the brand he was a part of - Under Armour (UA). Eventually, Stephen was convinced to at least hear their side and he wasn't disappointed. The Baltimore-based sports brand offered Steph a deal worth $4 million annually and Nike wasn't willing to match it coming in at $2.5 million. Ever since, that deal has been said to grow and is now reportedly worth about $20 million a year until 2024.
There was a rumor that one of the reasons Steph didn't sign with Nike was because they didn't allow him to put Philippians 4:13 into his shoe design and Under Armour did. The verse has been featured in several of his signature sneakers.
The Curry 1's released in early 2015 and the line has continued producing a new shoe every year since.
Release Dates of Stephen Curry Signature Shoes*
* includes only shoes released in 2017 or later
Characteristics of Stephen Curry Signature Shoes
Stephen Curry first wore the UA Armour Clutchfit Drive 1 and the Anatomix Spawn before releasing his first signature. The Curry 1's had that rising collar design and so did the second version. The high tops continued up until the Curry 4, when UA released a low version of it. Ever since the Curry 5's, the line has only seen low tops.
Curry's have been known for their low-to-the-ground, minimal cushion. Charged Foam was used from the first to the third and no one's quite sure what UA used for the fourth and the fifth. The Curry 6 used full-length HOVR while the 7's utilized a combination of Micro G and HOVR. The 2020-released Curry 8's used Under Armour's newest technology, Flow, and strayed away from the familiar, offering more bounce and impact protection than its predecessors.
Materials have basically been the same since the dawn of the signature line - a combination of mesh and knit with synthetic overlays for added durability. This may also explain the price of the Curry's which have always been around $130 with the eighth iteration being the most expensive at $160.
None of the Curry line's colorways have been truly eye-catching except for some of the Curry 8's. However, although the "We Believe" and "Butter Flow" versions of the shoe are lit, they're nothing historical or ground-breaking.
The 3Zero is Curry's budget model and has only seen three iterations so far.
Special Colorways
Curry 7 "Bamazing"
American actress Storm Reid teamed with Steph Curry to make a special colorway of the UA Curry 7's to help empower girls all over the world. It features different shades of violet throughout the upper and midsole. Inspirational words, such as "Humble" and "Amazing," are combined with huge "B"s that are printed on the also-violet insole.