Nike Precision 6
Released 7/2022, Low Top,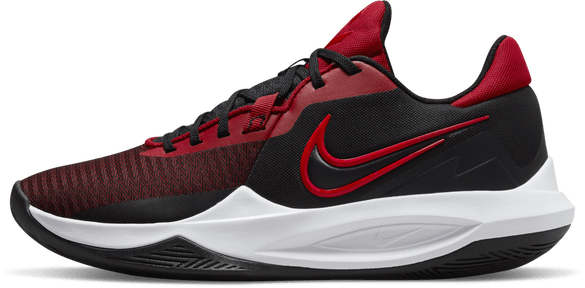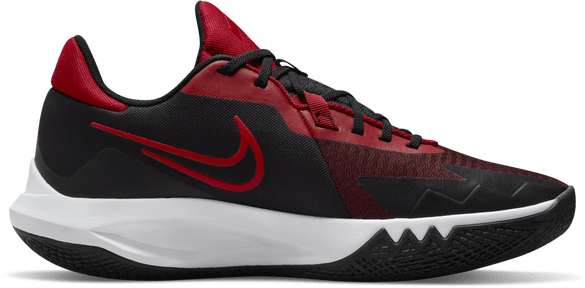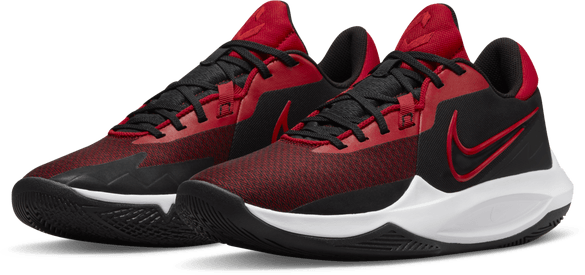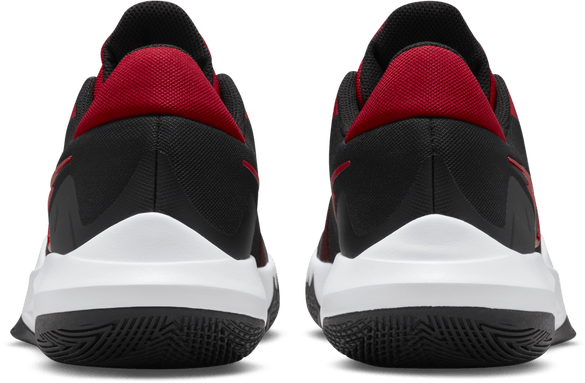 Nike's Precision 6 offers solid support and traction for its price range.
Best Suitable For:
Excellent shoe for budget-conscious players.
Price Comparison:
Available at 6 shops | Official Retail Price: $74.99
See all 6 shops
Category Performance Ratings:
Comparison to Similar Shoes: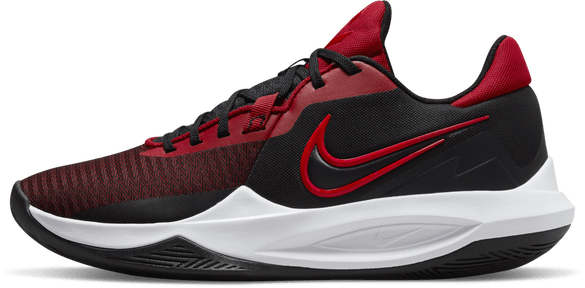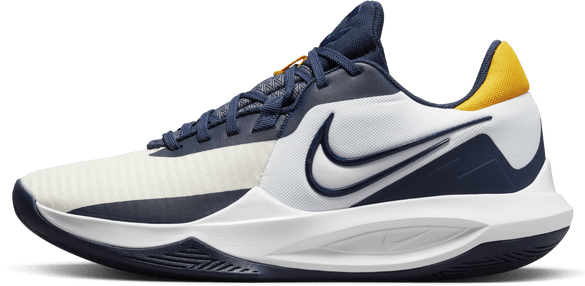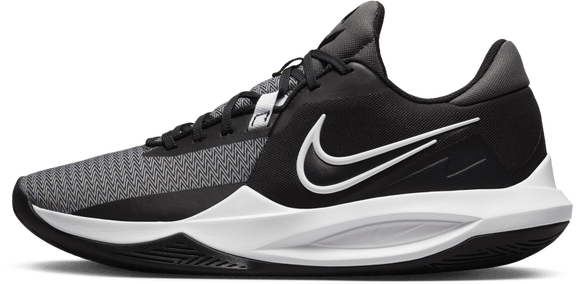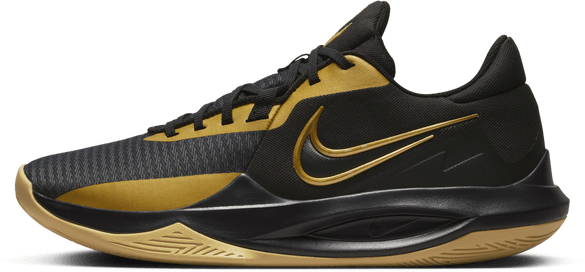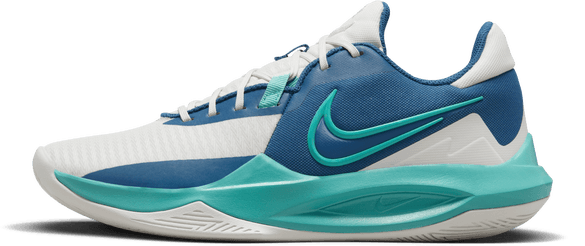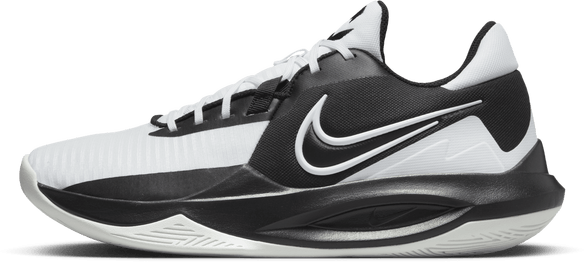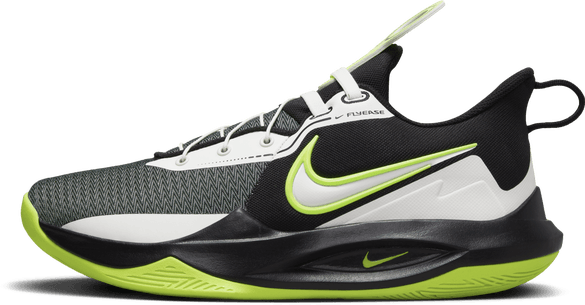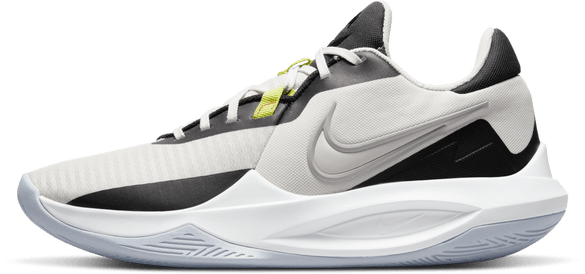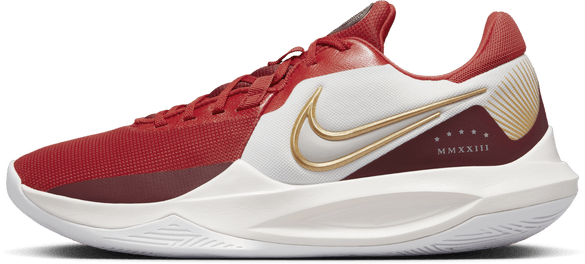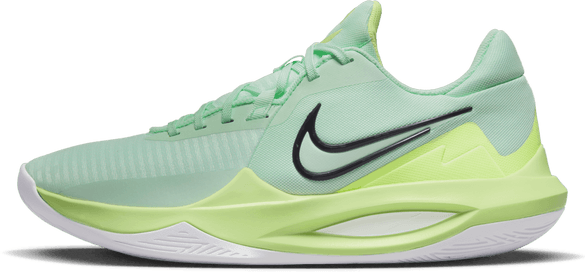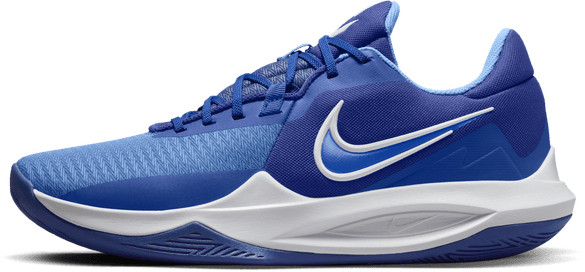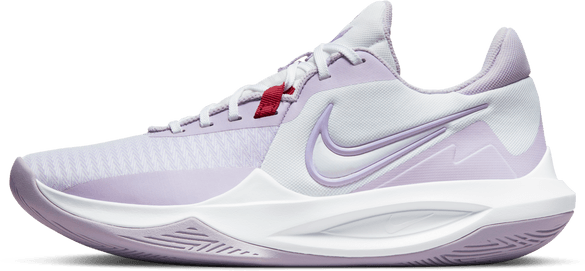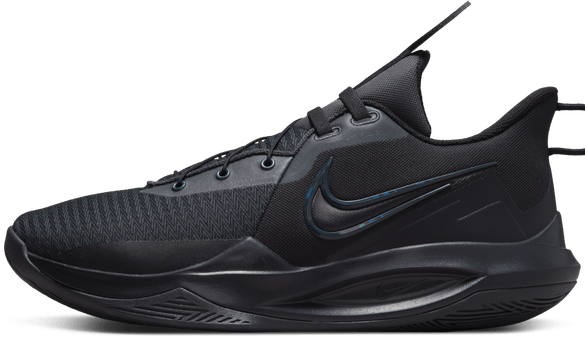 Nike Precision 6 Review
Pros:
Support and lockdown are solid
Cons:
Not a lot of impact protection
Can pick up dust fairly quickly
Performance of the Nike Precision 6:
Nike's latest entry in the Precision lineup, the Precision 6, provides grippy traction that performs well, especially considering the price point. Because the shoe is a budget model, the cushioning lacks any tech. It's responsive, but there is little impact protection. The materials are nothing special, but they feel comfortable and don't hinder performance. Support is where the shoe excels. Reviewers report the support and lockdown exceeded their expectations, despite being a budget shoe. Overall, the Nike Precision 6 is a shoe all players on a budget should consider picking up. It offers plenty of performance outside of cushioning.
See all 3 reviews
Expert Reviews of the Nike Precision 6:
The Nike Precision shoe is an excellent shoe for its price range. The shoe is comfortable, and my movement felt great in them.
If you're looking for a lightweight and responsive shoe, the Nike Precision 6 is one of the best you can get for the money. Anybody that needs any cushioning should avoid this shoe, though.
I highly recommend the Nike Precision 6 for the price. It should be a solid option for outdoor play and players on a budget.
User Reviews of the Nike Precision 6:
Honestly these shoes for the price are amazing. Traction even on a dusty court is fairly good. The biggest problem is cushion, it's not that good. Ones when i was going for dunk and when i landed it really hurt on impact. Now if you want budget shoe with better cushion go for Renew Elevate 2 (Renew Elevate 3 also have good cushion but overall Renew Elevate 2 is better. And it maybe hard to find RE2)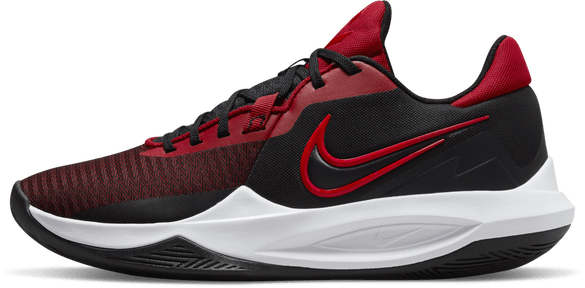 I love this shoe, it is my first hoop shoe ever, it's traction is amazing but the cushion isn't so good, i think its a good shoe for guards like me (i'm 6'2 and 177lbs) but some one that play like a small foword wondn't use this shoe because of the cushion (I'm brazilian so my english isn't so good sorry)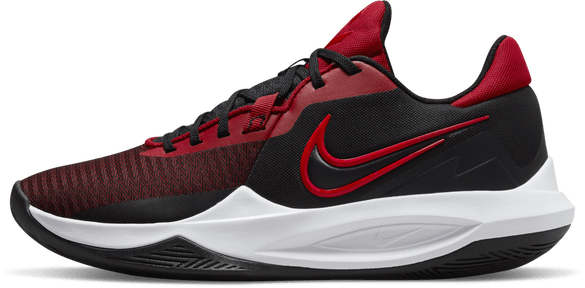 Overall I don't see why some people hate I mean No.1great price No.2Good traction No.3Cushion is not bad No.4It has Good colorways The only problem is it's very light and personaly I hate light shoes.But for people who like it light it's the best you can get.
Excelent shoe for the price with amazing colorways. Watchout for the dust pickup, because it picks dust fast but its just one to two swipes and your good to go. Simple but very confortable cushioning setup. For the price, just get this shoe.
Bought it for $35 . What can i say more ,and also i use to play volleyball ball with it and did alot of jumping. It's good definitely worth the price
Traction of the Nike Precision 6:
The traction felt good during all of my moves and cuts.
This shoe has a solid bite if you play on clean courts. It does pick up, though.
The traction of this shoe performed really well. The only issue I had was the shoe picking up dust quickly.
Cushion of the Nike Precision 6:
For my preferences, the shoe was very comfortable to wear. I enjoyed how it felt.
The cushioning setup sucks. It has no impact protection, but it does have responsiveness because the shoe is stiff.
You get a bit of compression and bounce back, but it's more of a court feel and responsiveness shoe.
Materials of the Nike Precision 6:
The shoe is lightweight, but the breathability and durability could be better.
The Nike Precision 6 uses a soft and comfortable textile material.
A textile covers the front half of the shoe, and a mesh covers the back half. I have no complaints performance-wise.
Support of the Nike Precision 6:
The support in the shoe performed better than expected.
I was surprised by how much lateral containment this shoe provided. Lateral stability and ankle security also weren't an issue.
I had no issues with the support features on this shoe. The materials and fit work together well to contain your foot.
Fit of the Nike Precision 6:
I had no issues with the fit of the shoe.
The shoe conforms to your foot nicely. There is some extra length at the front of the shoe, though.
The shoe has good sculpting around the heel, and there's no dead space in the toe box. I enjoyed the fit of this shoe.
Durability of the Nike Precision 6:
Outdoor of the Nike Precision 6:
The traction didn't perform as well outdoors as it did indoors.
You should be good to go for outdoor play.
Width of the Nike Precision 6:
The width is slightly narrow.
You might want to go up half a size if you have wide feet.
Size of the Nike Precision 6:
True to size was a perfect fit for me.
I went true to size and felt some pinching, but it wasn't too serious.