Adidas Dame 4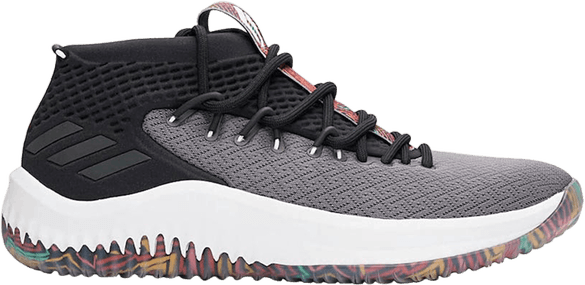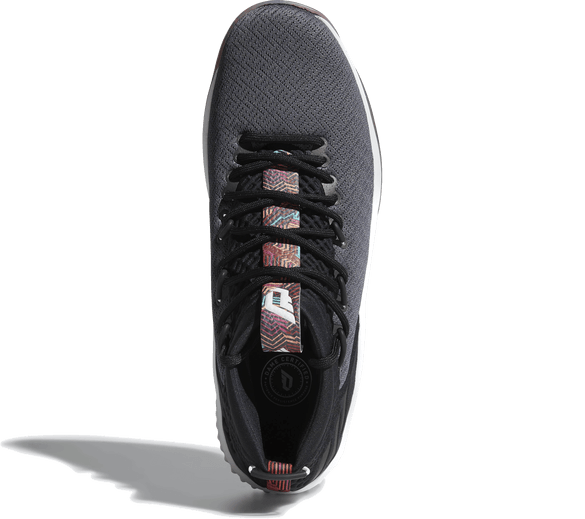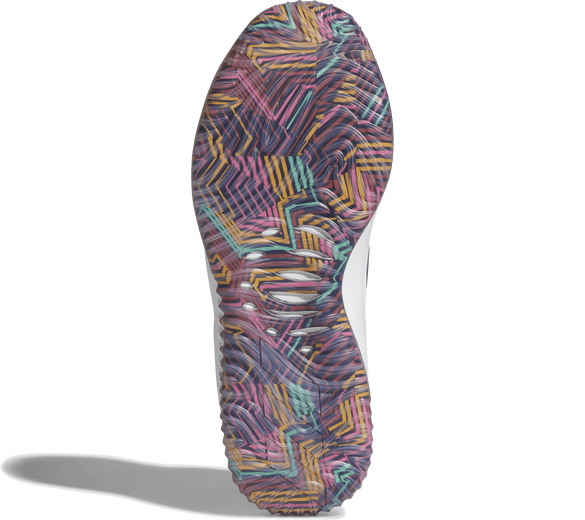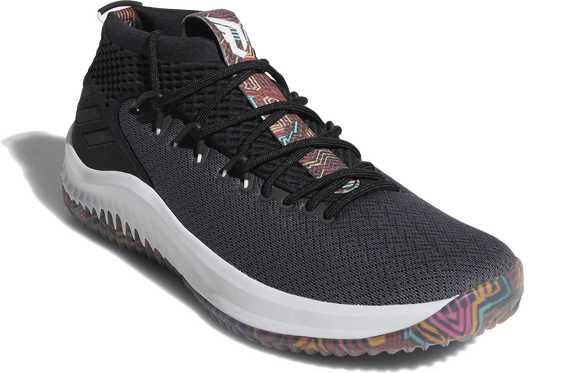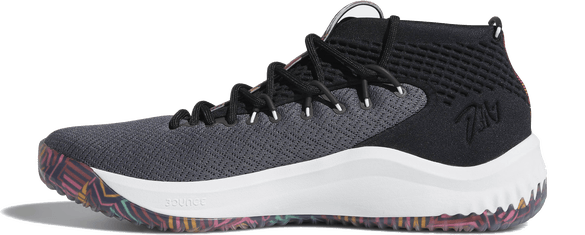 Provides responsive cushioning, good traction and great lockdown.
Best Suitable For:
Works best for quick guards looking for a low-to-the-ground, responsive and light basketball shoe.
Category Performance Ratings:
Comparison to Similar Shoes: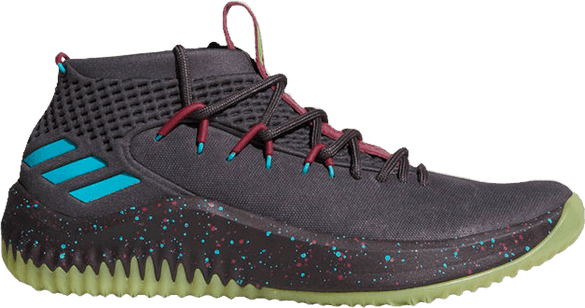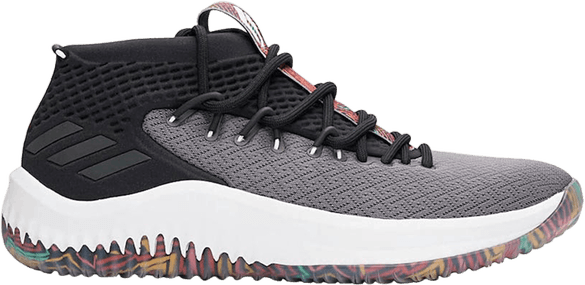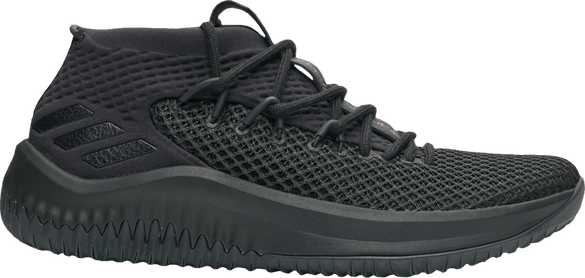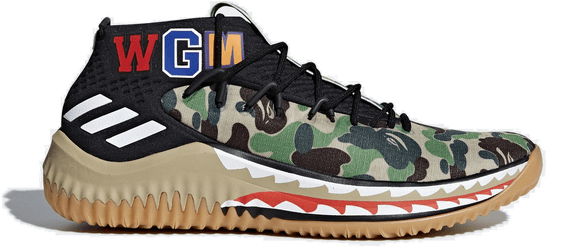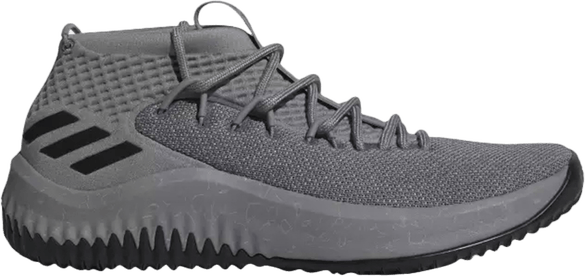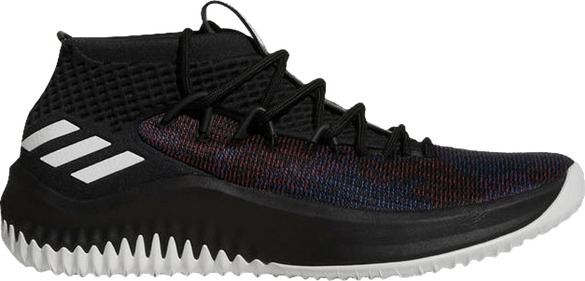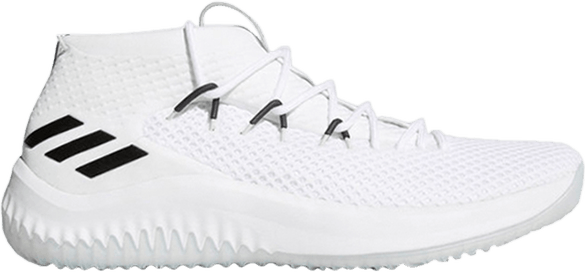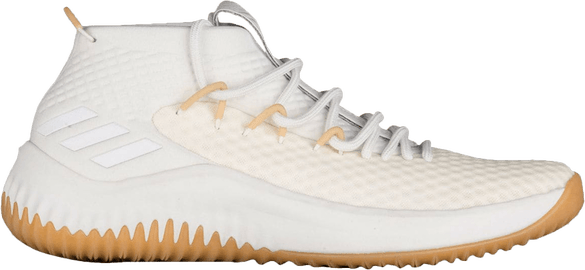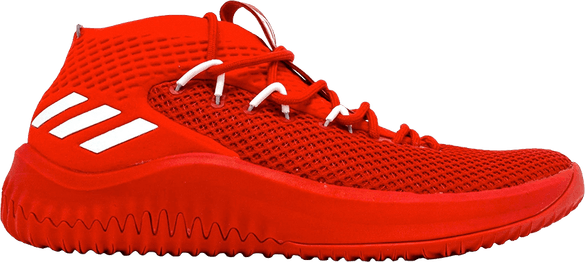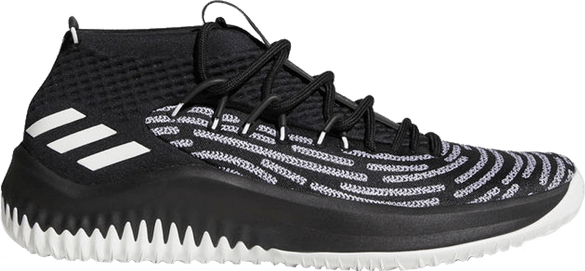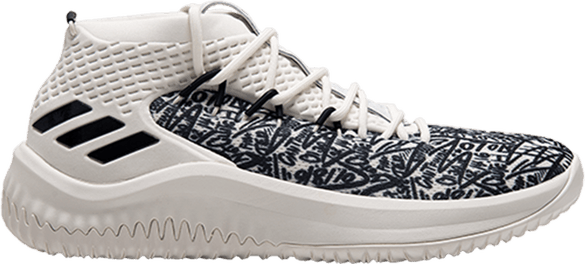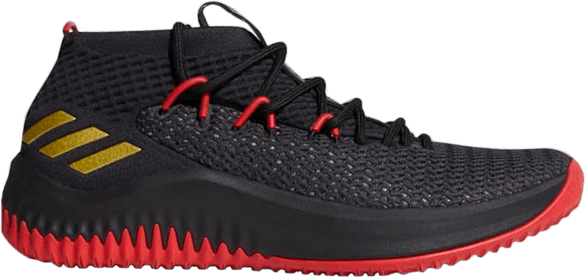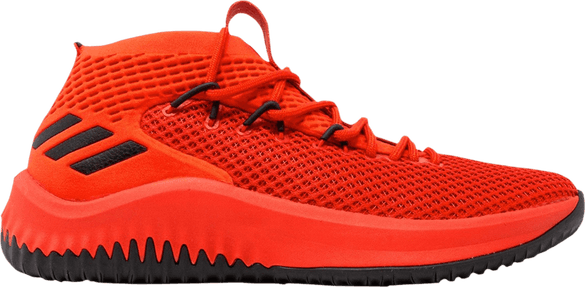 Adidas Dame 4 Review
Cons:
Traction takes time to break in
Performance of the Adidas Dame 4:
The Adidas Dame 4, Damian Lillard's latest signature sneaker, gets a lot of love from shoe critics. The cushioning is optimized for lighter guards and provides great court feel while still offering a decent amount of impact protection. The traction takes a little while to break in, but then it works really well - especially on clean courts. The fit of the Dame 4 is very snug and provides great lockdown and support, especially considering the extremely low silhouette of the shoe. If you are a quick guard and you are looking for a low-to-the-ground, responsive and light basketball shoe at an affordable price, then the Adidas Dame 4 is the perfect shoe for you!
See all 11 reviews
Expert Reviews of the Adidas Dame 4:
Decent cushion, good fit, good materials — the shoe is good for everything on the court and gives you a great overall package.
The Dame line continues to be the best signature you can get for your money. Bang for your buck like no other.
This is a really good performance basketball shoe - probably one of the best basketball shoes of 2017! Especially at the low list price of $115.
I was having so much fun in this kick I didn't want to stop. If there was a category for "fun to play in" I would rate the Dame 4 Hall of Fame!
With good cushioning, good fit, and good materials, the Dame 4 is good at everything. As an overall package, this is one of the most complete and fun shoes to play in that you will ever find.
I loved playing in these. Perfect for guards who want to be low to the ground and are looking for a very responsive shoe.
The Dame 4 is the perfect shoe for quick guards and offers amazing performance at a very affordable price.
The Dame 4 is an underrated shoe that works very well for quick guards.
I really really really enjoy playing in this shoe but only on clean or slightly dusty floors. But the fact that I would even consider playing in these despite the meh traction speaks volumes about how fun this shoe is overall.
This is probably the best performing shoe to hoop in right now! This shoe is really smooth and I come back to it all the time.
Traction, cushion, fit were all great, and the support system is all I need. This is one of the best-value sneakers I have ever worn!
User Reviews of the Adidas Dame 4: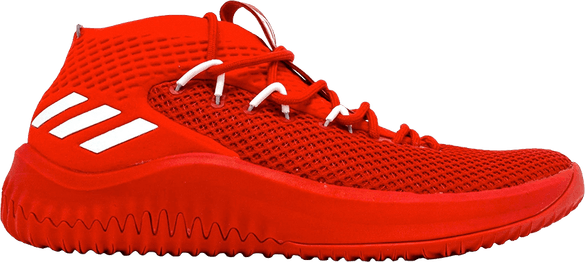 Best shoe I've played in. Only the Kyrie 6 we're close to match it. It's perfect for a quick and responsive point guard. You feel very low to the ground while you have very decent impact protection. I loved it. It may take some time to break in the traction, not too long; once it goes, it's an amazing performer.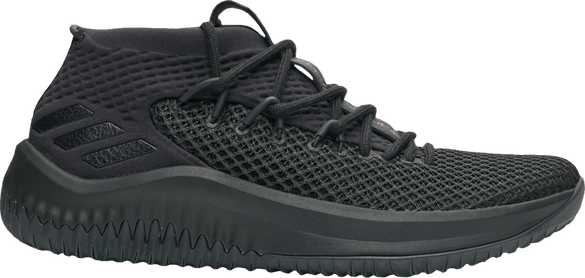 Was not a top tier performer to be fair and I honestly didn't like playing in it.Also the fit was the worst one I have experienced yet.The only positive think is the cushion.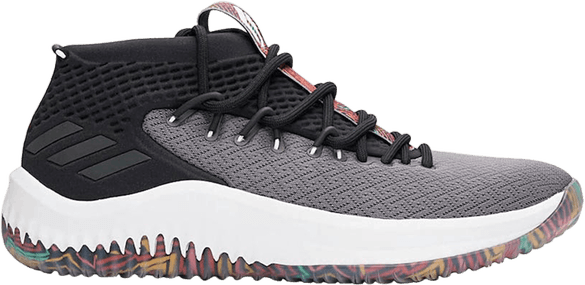 User didn't add a summary.
User didn't add a summary.
User didn't add a summary.
Traction of the Adidas Dame 4:
This traction was as spot on as any other shoe I've played in this year.
The traction pattern worked and it worked really well.
Takes a really long time to break in. The traction is not as good as the Dame 2 or 3, but still really solid.
As weird as this outsole may look, the performance is insane.
The Dame 4 doesn't feel aggressive in stops, but it never slipped out or slid while playing, which makes me a happy player.
The traction started off really bad but got a lot better after breaking in. Overall, the traction is solid, but you will need to wipe a lot on dusty courts.
On clean courts, the bite of the traction pattern is amazing. On dusty courts, it still held up pretty well.
I play on one of the dustiest courts of London and this traction did a fantastic job.
After the break-in period, the traction isn't bad but it definitely isn't middle top to top tier either.
The traction is a bit inconsistent and collects dust very fast. In clean gyms, it works very well.
These gripped the floor very well for me!
Cushion of the Adidas Dame 4:
Cushion works well for those who look for a low ride and immediate responsiveness.
Very low to the ground, but the "Bounce" cushioning doesn't make you feel like you're playing in a super firm cushion.
Man, do I love the cushioning in these. The perfect combination of comfort, responsiveness, court feel and impact protection.
This setup is one of the best low profile setups I have ever experienced. You can really feel the court underneath your foot.
Normally, I like a more cushioned feel but the Dame 4 felt so fast and fun that losing a little cushioning was outweighed.
Full-length bounce cushioning is really nice. Probably one of the lowest basketball shoes ever with a very good court feel. Impact protection is still good, especially in the heel.
Low-to-the-ground, very responsive and decent impact protection. The "Bounce" cushioning does a great job.
The full-length Bounce cushioning is low to the ground, soft and responsive - just what you want as a quick guard.
Full-length Bounce is back again and I have zero complaints.
I really like the Bounce cushioning.
The Bounce cushioning is more on the responsive side which works well for explosive players.
Materials of the Adidas Dame 4:
For a "budget model" to provide materials of this caliber is amazing.
Nice mesh that allows for much better airflow than the Dame 3 did.
Soft and comfy - I really like the materials.
Anything I did the materials were right there with me. No pinching, binding, nothing — just nicely ventilated mesh.
The upper is thick but not stiff and provides a combination of flex and padding that immediately forms to your foot and feels like an extension of your foot.
Materials are super nice and comfortable. The materials actually feel very premium - especially for the affordable price,
After the break-in period the materials feel really nice.
The materials feel nice but look dirty very quickly.
Materials aren't high end in name, but feel and look premiumish.
The materials are soft and comfortable, durability might be a problem.
Support of the Adidas Dame 4:
Internal heel counter, torsional support plate and lateral outrigger produce a shoe that is just flat out stable.
Fairly flat and stable base, outrigger, internal heel counter, midfoot torsional shank, and a wonderful 1-to-1 fit provide you with excellent support.
I had problems with the lacing system which made my foot move around a little inside the shoes. Otherwise, support is good.
If the fit is right, then the support is outstanding.
Overall, it isn't restrictive, but definitely stable and supportive.
I had problems with slight heel slippage. Otherwise, the materials are strong and durable and provide excellent support for such a low shoe.
Gone are the problems I had with heel slippage in the Dame 3. Overall, I had no problems at all with support.
Internal heel counter, cable lacing system, and lateral outrigger provide good support. You need to tie the shoe really tightly to avoid heel slippage.
Midfoot support is good and stability is excellent thanks to a very wide outsole and firmer, lower cushioning.
This shoe is more supportive than I expected.
The support systems are minimal but get the job done!
Fit of the Adidas Dame 4:
The shoe wraps around your foot seamlessly and acts like an extension of your body.
The entire shoe fit me perfectly 1-to-1 and felt like they were made for me.
Lockdown is crazy. The compression collar holds you in place and the lacing system is fire.
The fit is so tight - the lacing system is almost not even needed.
A very nicely fitting shoe.
The fit was perfectly fine.
No heel slip, no lace pressure, no deadspace and no side to side movement
Initially, it was hard to put this shoe on, but now my feet are slipping right in.
Durability of the Adidas Dame 4:
Outdoor of the Adidas Dame 4:
The rubber is soft, outdoor hoopers might want to reconsider.
Would I play in the Dame 4 outdoors? Probably not. I don't think the pattern would last very long and the rubber is on the softer side.
The rubber is soft, so my guess is don't do it.
Outdoor use is not recommended. Traction pattern is shallow, and rubber is on the softer side.
I don't recommend these to play outdoors.
I don't think these materials will last long outdoors.
Width of the Adidas Dame 4:
For those that prefer a very close snug fit, consider half size down.
Those with wide feet may want to go true to size.
Right off the bat narrow footers I'd say go down half a size, and wide footers stay true to size.
For wide feet, I would stick with the regular size.
Size of the Adidas Dame 4:
I prefer to go 1/2 size down.
I recommend going down half a size.
Right off the bat narrow footers I'd say go down half a size, and wide footers stay true to size.
If you absolutely like your toes with no wiggle room, drop .5 down
I went half a size down, to my regular Adidas size.
Go down half a size from what you are wearing in Nike's or Under Armours.