Adidas N3XT L3V3L
Released 12/2018, High Top,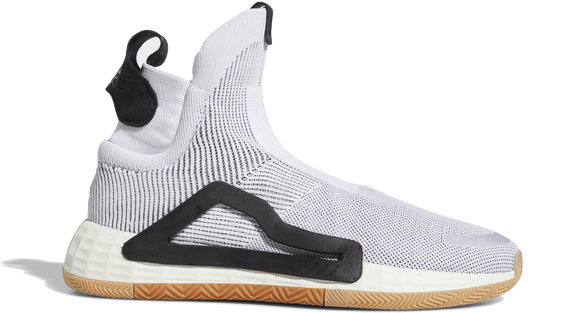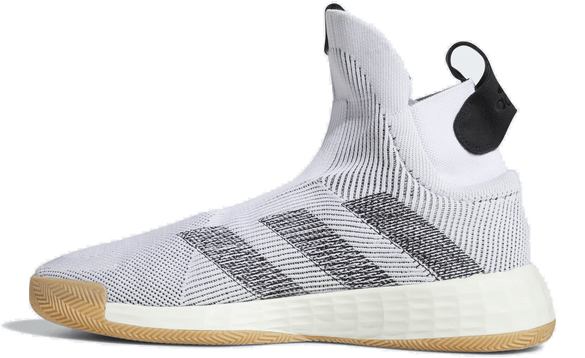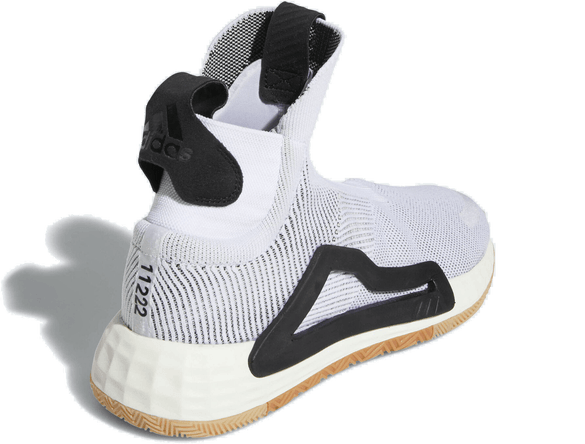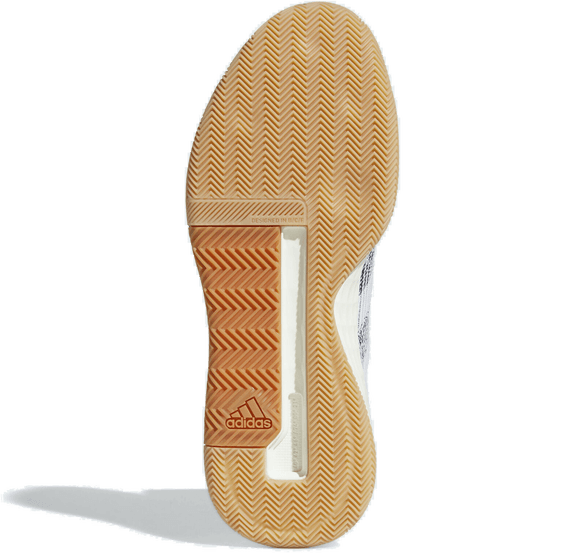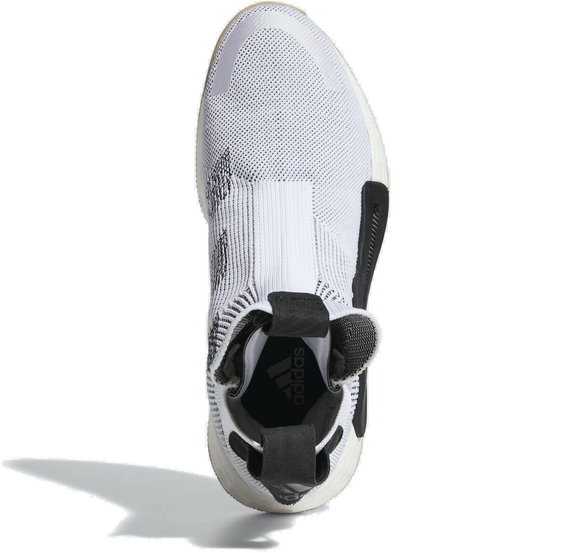 No lacing system - no problem. Adidas' most futuristic basketball shoe so far
Best Suitable For:
Works well for explosive players looking for a light shoe with a well-balanced, responsive cushioning setup
Category Performance Ratings:
Comparison to Similar Shoes: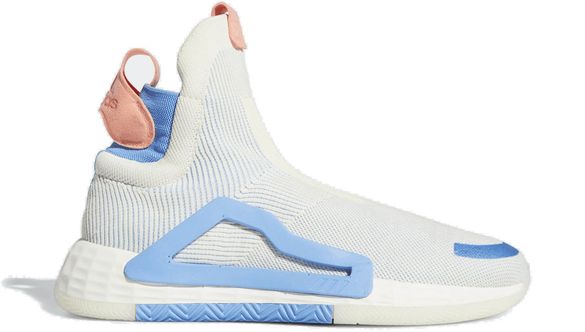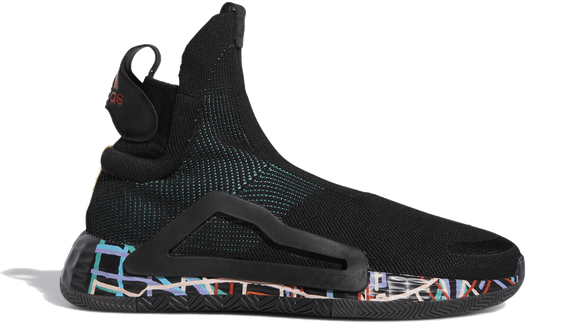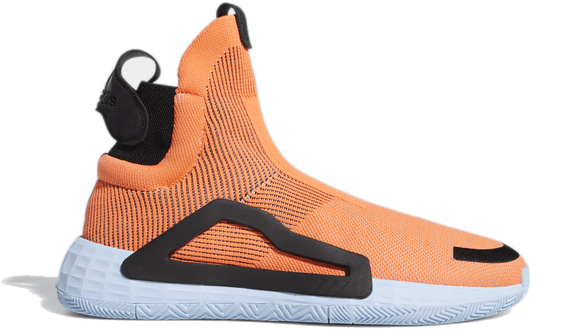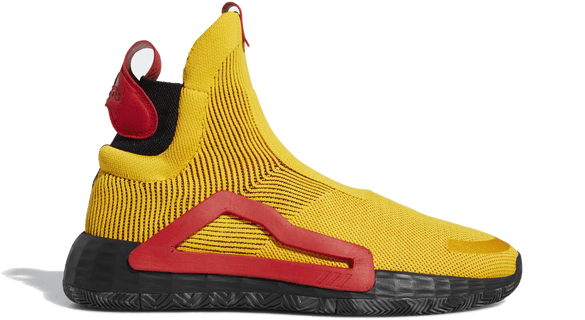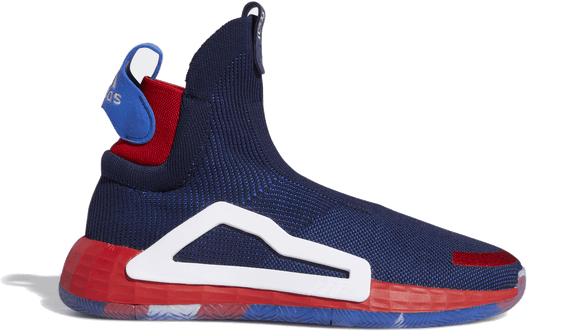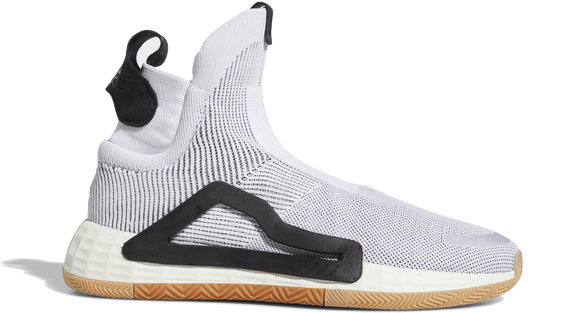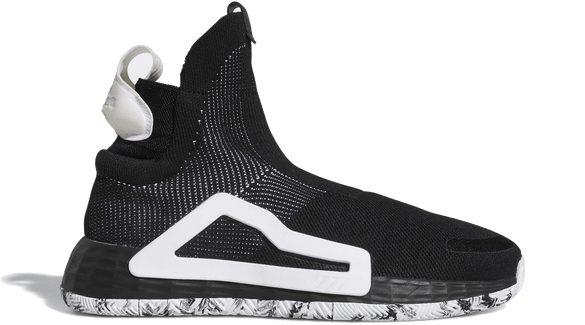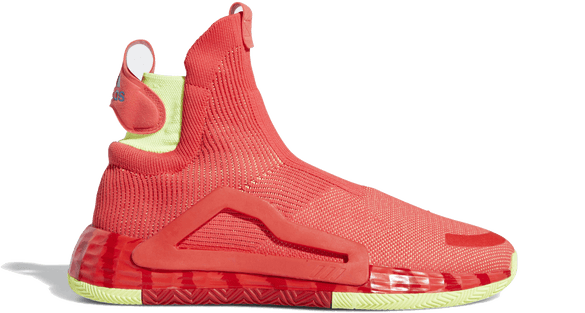 Adidas N3XT L3V3L Review
Pros:
Very comfortable Primeknit upper
Well-balanced Lightstrike cushioning
Cons:
Traction is problematic on dusty courts
Performance of the Adidas N3XT L3V3L:
The Adidas Next Level is probably the most futuristic performance basketball shoe currently on the market. Even though it comes without any lacing system, the support works surprisingly well. Reviewers experienced absolutely no heel slippage, side-to-side movement or other support issues. The traction works well on clean courts, but the rubber compound has problems on dusty courts - be prepared to wipe a lot! The new Lightstrike cushioning offers a lot of court feel and responsiveness without ever compromising impact protection. Overall, the Adidas N3XT L3V3l is a great performer that will make you stand out on the basketball court.
See all 5 reviews
Expert Reviews of the Adidas N3XT L3V3L:
Adidas really knocked this one out of the park. Really fun to play in!
Adidas has made a really, REALLY fun shoe. Luckily, the price matched the performance and was truly… N3XT L3V3L.
I really, really want to like this shoe, but traction is the most important aspect for me, and the Adidas Next Level didn't work on dusty courts. On clean courts, I liked it a lot!
Amazing cushion, fantastic herringbone traction, and comfortable Primeknit upper. The fit works out great, even without laces!
The N3xt L3v3l is super comfortable and has a nice cushioning setup, but during play, the laceless system just doesn't work like it should or could.
User Reviews of the Adidas N3XT L3V3L:
Due to insane pricing I almost missed on these shoes but was able to find them later in a questionable olive colorway. Probably my favorite ball shoes so far. The first implementation of Lightstrike in basketball and arguably still the best one. The support and stability are surprisingly good, the chassis is very stable. Never experienced problems with traction. The overall comfort is tremendous. Enjoyed playing outdoors once but both upper and outsole are strictly forbidden to be used there.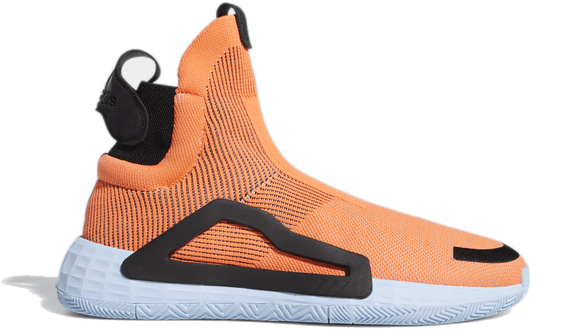 The shoe was great, It was the traction that killed the 10.0 overall from my view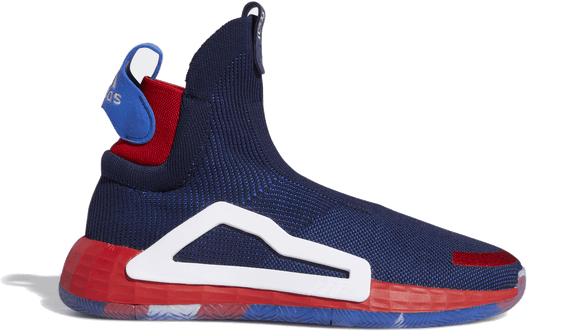 It's different! Awesome model from adidas. Great traction.
User didn't add a summary.
Traction of the Adidas N3XT L3V3L:
On clean courts, you will have no problems at all! On dusty courts you need to wipe a lot, otherwise, you will be slipping on lateral as well as linear movements.
Super-grippy on clean and semi-clean courts but you need to wipe a lot on dusty courts.
On a clean court, you will be sticking nicely, but don't even think about using these on a dusty court.
Multidirectional herringbone. If it's not broke - don't fix it!
Traction is great when clean and fully broken in but still needs wiping on dusty floors.
Cushion of the Adidas N3XT L3V3L:
It's really crazy how much court-feel and responsiveness you get out of the new Lightstrike cushioning without your feet feeling dead after a long basketball session.
The Lightstrike cushioning is a good middle ground between the softer Boost technology and the responsive Adidas Bounce.
The new Lightstrike cushioning is awesome. Great impact protection, good compression in the heel, thin and responsive in the forefoot.
The Lightstrike cushioning took us by storm. It's ridiculously responsive, comfortable and durable.
The Lightstrike foam is the highlight of the shoe and is very comfortable right out of the box.
Materials of the Adidas N3XT L3V3L:
The full Primeknit upper feels amazing. The inside is nylon-backed to give you additional stability and support.
The full Primeknit upper is strong and supportive where it needs to be and soft and flexible everywhere else.
The full-on Primeknit is super comfortable on-foot.
The entire shoe is made from comfortable Primeknit that requires minimal break-in time,
It's comfortable, it's Primeknitish and it's stretchy.
Support of the Adidas N3XT L3V3L:
There is no heel slippage, no side-to-side movement and a lot of support on lateral cuts.
All in all, for a shoe with no laces, support is surprisingly good.
Even though there are no laces, support was really good. Lateral containment is solid, there is absolutely no heel slippage, and the wide base offers a lot of stability.
The outrigger, internal heel counter, TPU lateral barrier and the lockdown of the upper material provided great support.
Stability is very nice with a low to ground cushioning set up and a nice wide outsole.
Fit of the Adidas N3XT L3V3L:
There are no laces in this shoe but Adidas absolutely killed it! Almost feels like a second skin.
There are no laces but the fit is fantastic. It takes a bit of twisting and pulling, but once your foot is in, there is no slipping at all.
In the beginning, it is really hard to get these shoes on, but this gets better over time. There is a little dead space in the toe box that I didn't enjoy, other than that, the fit was great for me.
The fit starts off extremely tight, but once it breaks in it conforms really nicely to your feet. We feared that the shoe would become too loose after a while, but that wasn't the case. Only downside: this shoe is incredibly hard to put on.
Heel slip was horrible in the beginning but got a little better over time. Overall, the fit feels great stationary but during play, not so much.
Durability of the Adidas N3XT L3V3L:
Outdoor of the Adidas N3XT L3V3L:
The rubber is really soft so I wouldn't recommend this shoe for outdoor use.
Width of the Adidas N3XT L3V3L:
I am a slightly wide-footer and this shoe felt a little snug in the beginning, but it conforms nicely to your feet after a few wears.
This shoe is slightly narrow but materials will stretch out a little over time.
Starts off really tightly.
These fit like a sock with a sole with no dead space at all.
Size of the Adidas N3XT L3V3L:
I went true-to-size and these felt perfectly fine.
Go true to your Adidas size (1/2 half size down from Nike)
Like most Adidas, I could have gone half a size down if I wanted to.