Puma RS Dreamer
Released 9/2020, Low Top,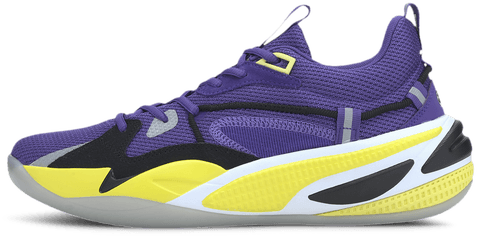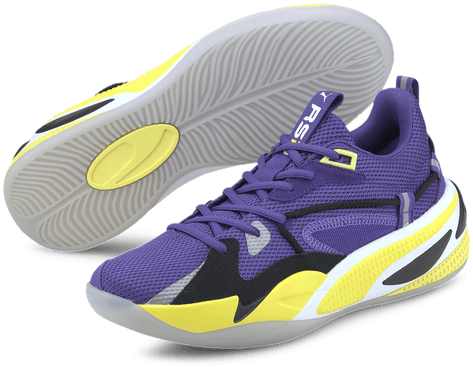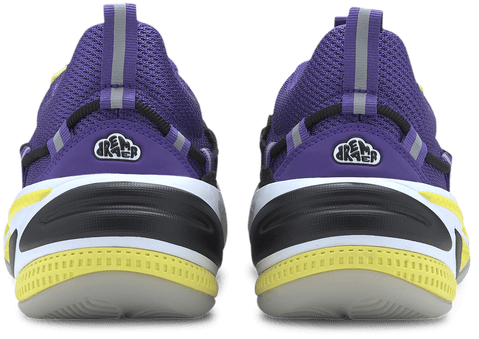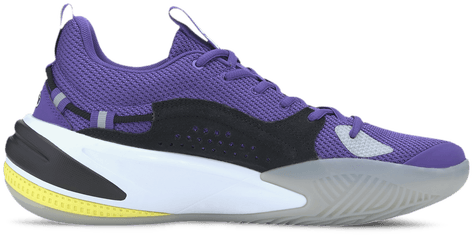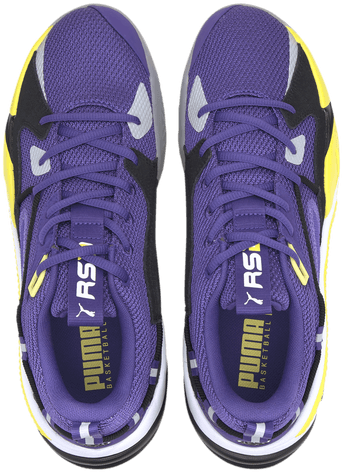 J. Cole's first signature sneaker is a solid performer and fun to play in.
Best Suitable For:
Great for guards or big guys that need a supportive shoe.
Price Comparison:
Available at 2 shops | Official Retail Price: $124.99
Category Performance Ratings:
Comparison to Similar Shoes: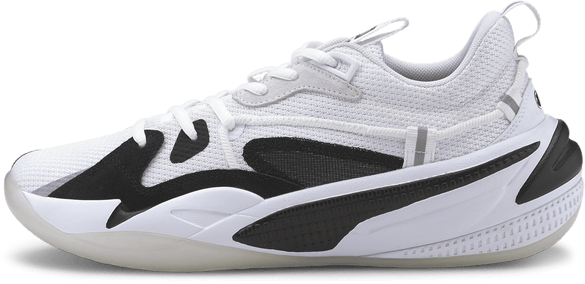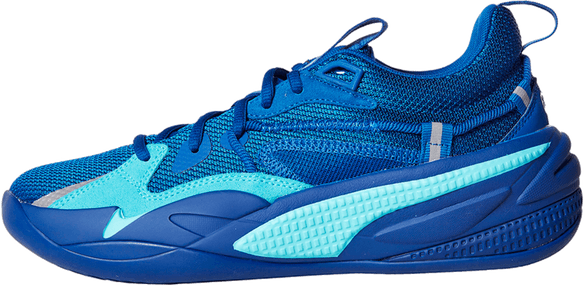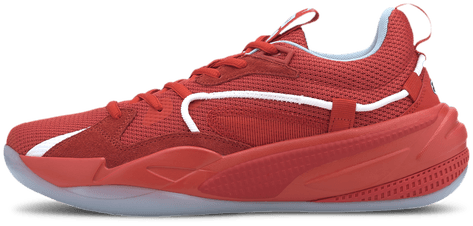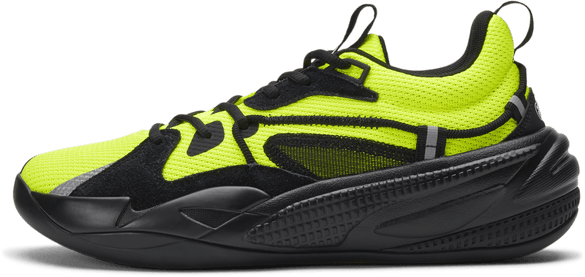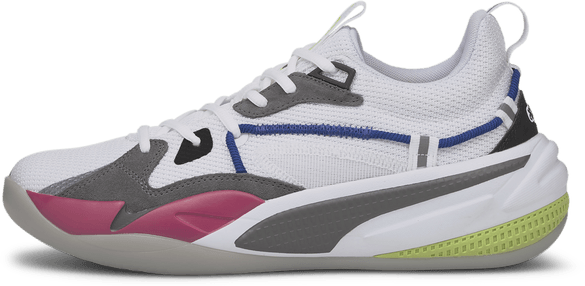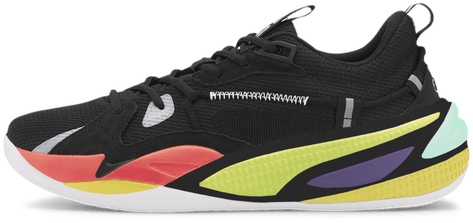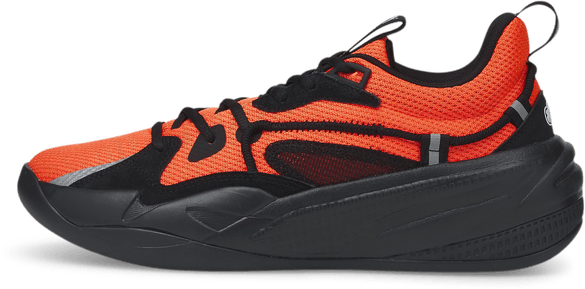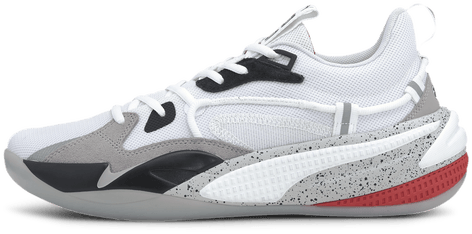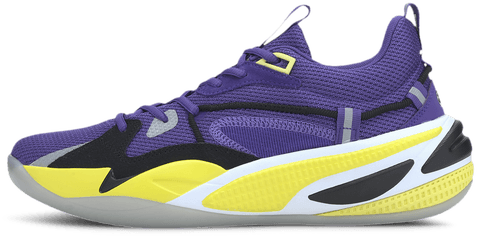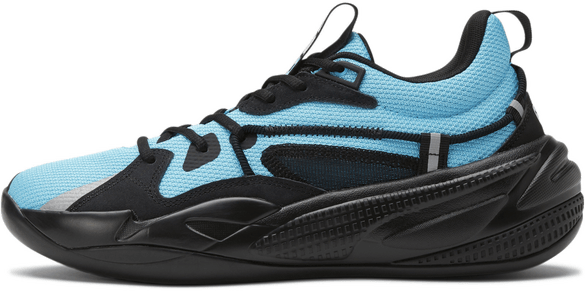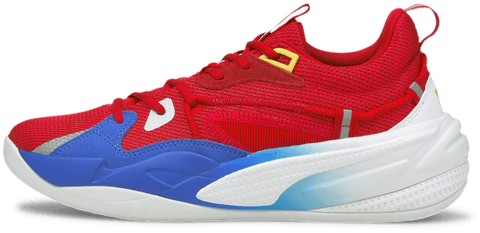 Puma RS Dreamer Review
Pros:
Great traction indoors and outdoors
Cons:
Minimal impact protection
Performance of the Puma RS Dreamer:
How does the first collaboration between Puma and hip hop legend J.Cole perform on the hardwood? The traction on this shoe was one of the highlights and it worked well indoors and outdoors. The rubber should be durable enough for outdoor use. The cushion lacked impact protection and wasn't super comfortable, but provided a responsive setup with a nice court feel. The materials performed well and are pretty nice considering the affordable price tag. The fit was good and provided a locked-in feeling without being uncomfortable. They ran a little long in the toe area. Another strong point of the shoe is the support. Reviewers had no issues with lateral containment or stability. For $120 the RS Dreamer is a really good performer and fun to play in.
See all 3 reviews
Expert Reviews of the Puma RS Dreamer:
The RS Dreamer is one of the best looking hoop shoes of 2020. If PUMA can improve their cushion setup then they will be a serious contender to Nike, Jordan, and Adidas. You will be satisfied if you pick up the RS Dreamer!
For $120, I'd say go get a pair of the RS Dreamer because these are really fun to play in. Overall these are a solid pair of shoes if you like feeling light on your feet.
The RS Dreamer is a solid all-around shoe. The great traction and support make for a shoe that almost anyone can play in. My only issues were that they are pretty heavy and the cushion setup isn't great.
User Reviews of the Puma RS Dreamer: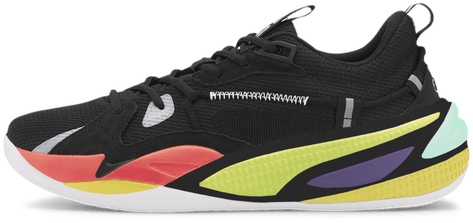 The show is amazing on feet but not on court. The traction is not good. You will not get the bite or stop you will like, picks up dust like crazy and you don't feel shifty too make quick crossovers or change of direction. Outdoor is a different story, these will grip the outdoor court way better than it did indoors. The cushion is okay, materials are fine and the support you feel locked down.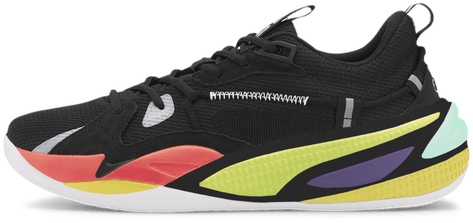 Loved it, for the time I had it. The traction was the best I've ever seen. It gripped perfectly, and repelled dust like a leaf blower. It started filling after a bit, but it was perfect for a while. The cushioning and materials aren't something to write home about, but you don't notice them. DON'T PLAY OUTSIDE in them, these shoes are not durable at all.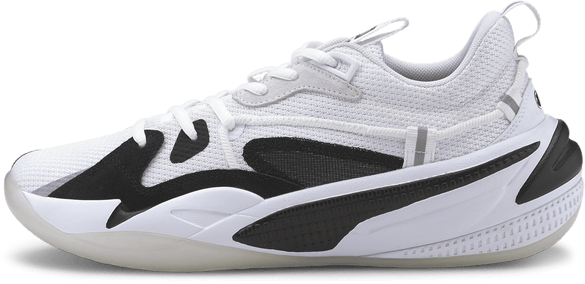 Cushion is responsive, but very heavy and stiff and hard. The only let down of this shoe. It feels supportive and very stable however, and with a cushioned orthotic these shoes would be up there with the best of them. Overall very stable and comfy aside from dead cushion, still pretty fun to play in regardless.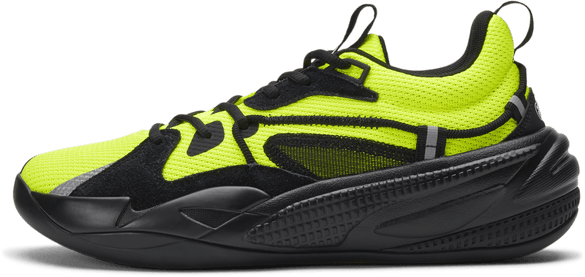 The RS Dreamer is an great shoe, once it breaks in. The cushion and materials are ok, but the traction and support are amazing. The outsole has a great stop, barely picks up dust, and is incredibly durable. A great all-around shoe, that can be worn on and off the court.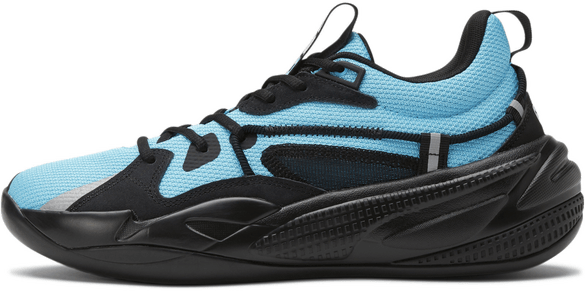 Not a bad shoe at all. While not the best performer, it's a nice shoe and it's few shortcomings are compensated by its looks. (Especially this colorway)
Traction of the Puma RS Dreamer:
The traction from PUMA has been consistently good lately and this is the case for the RS dreamer as well.
This traction pattern reminds me of a leaf and the traction is insane on clean courts. You'll have to consistently wipe to maintain traction on dust.
This traction looks like a leaf and features pretty hard rubber. I only played outdoors in these, but the grip and bite was insane. They also had good bite on my wood floors indoors.
Cushion of the Puma RS Dreamer:
The ProFoam was pretty firm compared to most other cushion setups and it lacked bounce. The cushion felt somewhat dead on foot.
I really liked the subtle bounce in the forefoot cushion on these. Impact protection isn't the best and this is a more responsive setup. For what it is I really enjoyed it.
These have really nice court feel, but the cushion didn't feel great. There wasn't much impact protection outdoors and my feet hurt after playing. This setup is very responsive and low to the ground.
Materials of the Puma RS Dreamer:
These materials are nice! The mix of old and new style materials throughout the upper performs well and didn't require any break-in time.
On this colorway, the mesh is pretty nice and there are some nice synthetic hits around the upper. Performance-wise the materials do what they need to and held up well.
The knit feels pretty nice, but not as nice as the Clyde Hardwood. It is thin and conforms well to your foot. The materials aren't the most premium, but they get the job done.
Support of the Puma RS Dreamer:
The support is similar to the Clyde Hardwood. This shoe has all the standard support features you've come to expect and does the job well.
I think the support has everything you want and nothing you don't. No side to side movement on the foot bed and the base was wide enough for lateral movements. Support wasn't over the top or too minimal and has everything I want in a shoe.
Lateral containment is never going to be an issue and the base of the shoe is pretty wide. You feel stable and supported in this shoe.
Fit of the Puma RS Dreamer:
The lockdown was solid for me when I was playing, but the materials did stretch out a little. After a couple of games, I had to tighten the laces, and then everything was great.
There is a little bit of dead space in the toe box area but the fit was good everywhere else.
Ran a little long and there was a little dead space in the toe box. They are easy to put on and fit well overall.
Durability of the Puma RS Dreamer:
Outdoor of the Puma RS Dreamer:
The traction was solid outdoors.
I had some solid wear after playing in these for a week and a half.
These have high abrasion rubber and worked well for me outdoors.
Width of the Puma RS Dreamer:
I have slightly wide feet and had no issues going true to size.
Wide footers may want to go up half a size.
Size of the Puma RS Dreamer:
These fit true to size for me. Go down half a size if you want a really snug fit.
True to size worked well for me.
I went true to size and it worked well for me.