Puma Uproar
Released 2/2019, Low Top,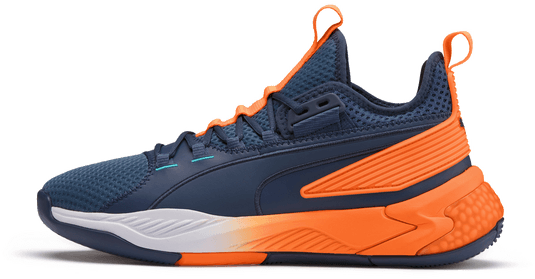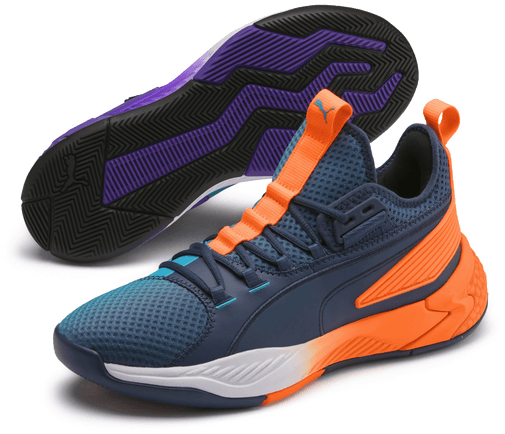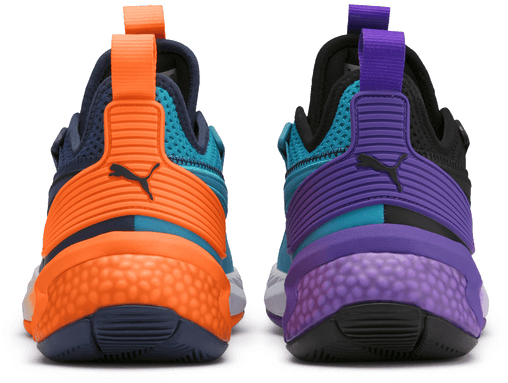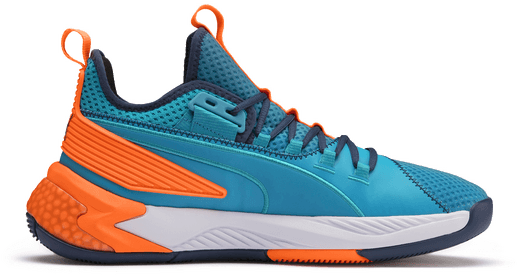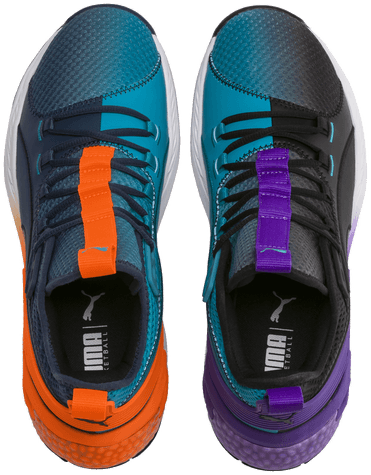 The second Puma basketball shoe of 2019 is a solid all-around performer
Best Suitable For:
Worn by players of all positions in the NBA
Category Performance Ratings:
Comparison to Similar Shoes: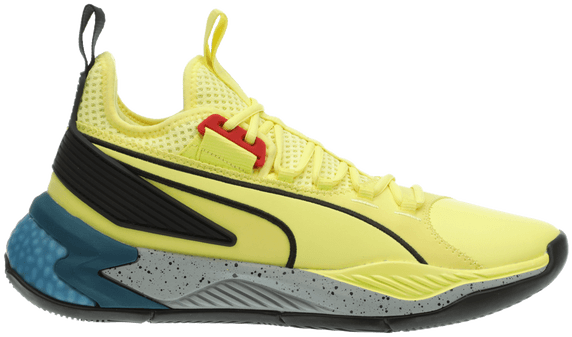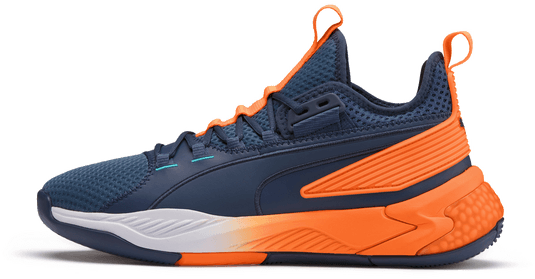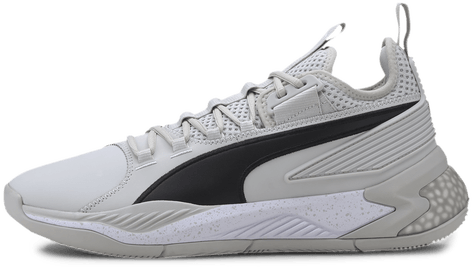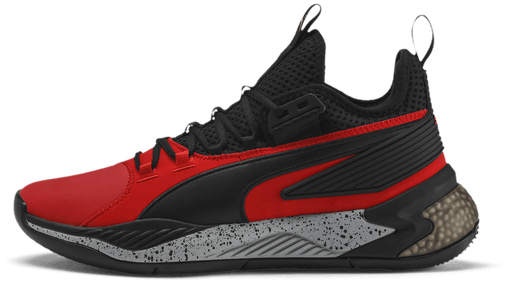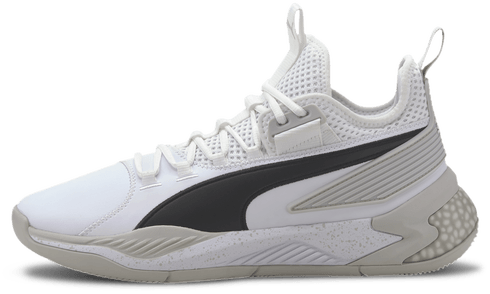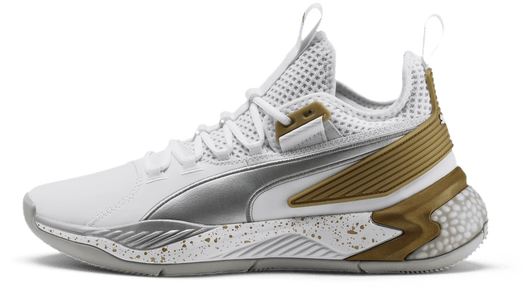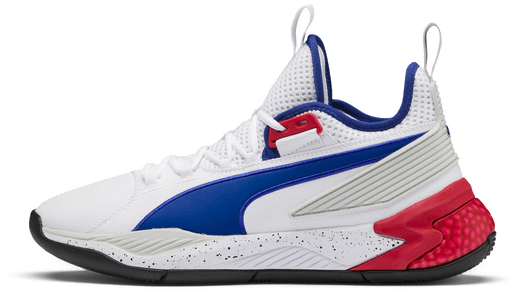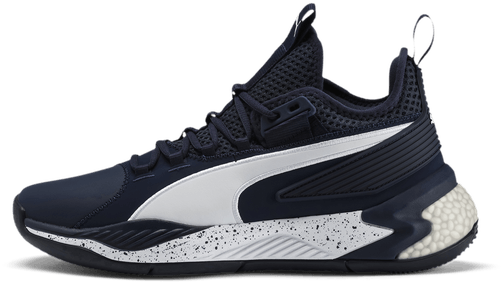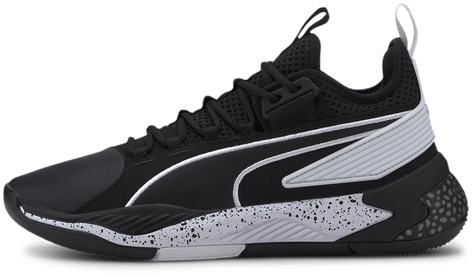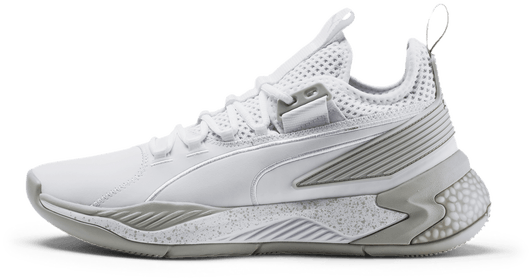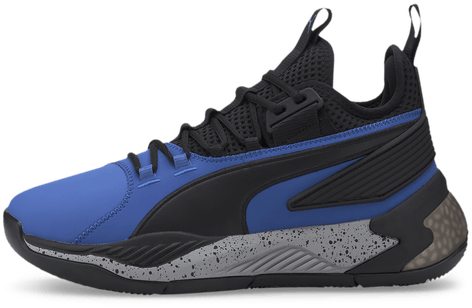 Puma Uproar Review
Cons:
Materials feel cheap in-hand
Performance of the Puma Uproar:
The Uproar improves on the Puma's Clyde Court Disrupt solid comeback to basketball shoes. The traction isn't perfect but works on all surfaces - even outdoors. The fit is very comfortable and supportive, there is absolutely no side-to-side movement or heel slip! Materials differ from colorway to colorway and could be a little more premium considering the $130 retail price. The Puma Uproar's cushioning is firm and not very comfortable but provides a ton of court feel. Overall, this is a shoe that stands out from the crowd, provides solid all-around performance and can be worn by players of all positions.
See all 3 reviews
Expert Reviews of the Puma Uproar:
The Puma Uproar is a fun shoe! If you are looking for a moderately-cushioned shoe with near-perfect lockdown and traction, look no further.
Puma really has impressed me quite a bit. The cushioning could be a little better, but everything else worked perfectly!
I enjoyed playing in these. This shoe is a jack of all trades but master of none.
User Reviews of the Puma Uproar: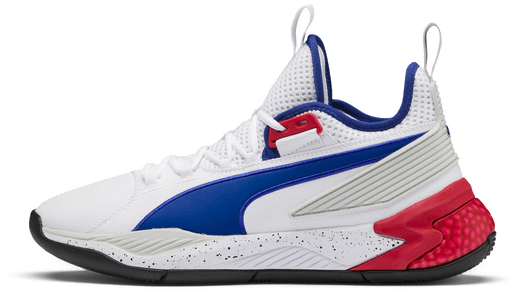 User didn't add a summary.
Traction of the Puma Uproar:
Initially, I slipped a little bit, but it seemed like the rubber became better the more I played in them.
The Blade traction pattern worked reliably on all courts I played on.
On a clean court, you get good stops and even on dusty courts, it's never horrible. But even if you wipe a lot, you will never feel glued to the floor.
Cushion of the Puma Uproar:
The heel cushioning is nice, but I'd wish there was a little more impact protection in the forefoot.
The cushioning setup is pretty firm and provides a lot of court feel but only very little bounce back.
The cushioning is super firm and compresses very little. Court feel is good and impact protection wasn't horrible, but this shoe just doesn't feel comfortable.
Materials of the Puma Uproar:
Materials differ from colorway to colorway. I like the synthetic leather/leather materials and old-school construction of the "Palace Guard" colorway.
Once the materials are broken-in you are good to go!
The textile materials and synthetic leather feel cheap in-hand but work well on-foot.
Support of the Puma Uproar:
A very stable and supportive shoe thanks to the wide, solid base and the way your feet sit deep in the midsole.
There are heel counters and a stable, wide base for stability - but no outrigger.
I felt very stable and locked down.
Fit of the Puma Uproar:
The thick foam wraps on the heel and ankle prevent any side-to-side movement or heel slip and the lacing system provides a ton of lockdown.
Lockdown is awesome and the lacing system works perfectly from ankle to forefoot.
Durability of the Puma Uproar:
Outdoor of the Puma Uproar:
The rubber is solid and should last for at least a few months outdoors
This shoe is a decent option for outdoor play because the rubber is pretty hard.
Should work well outdoors!
Width of the Puma Uproar:
Wide footers may want to go up 1/2 size.
Width-wise the fit is normal.