Adidas Dame 7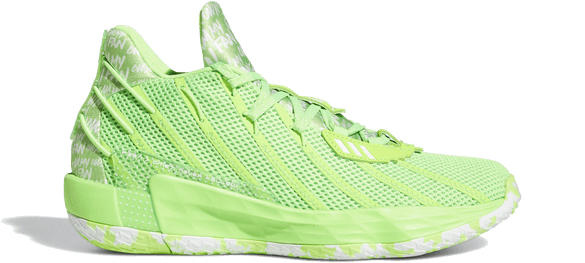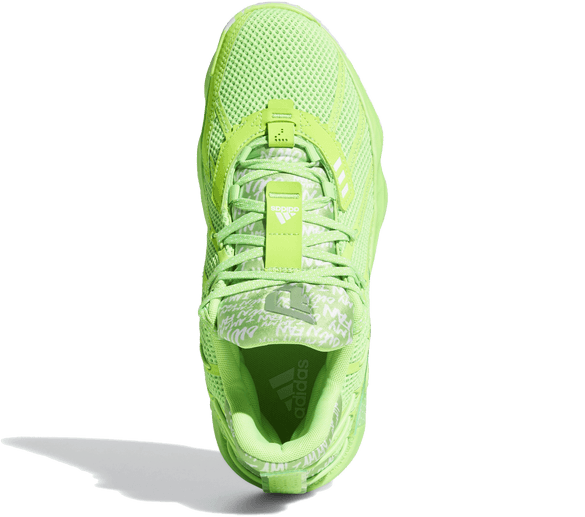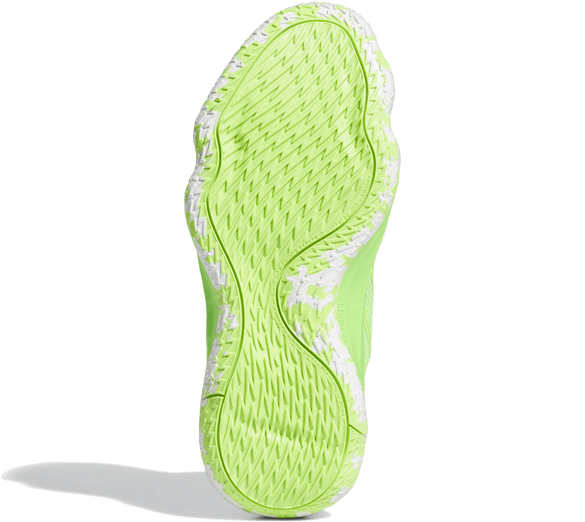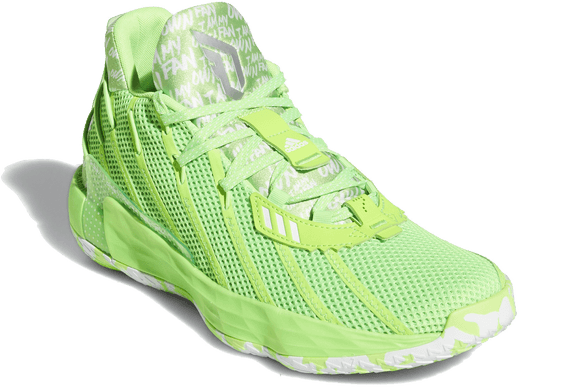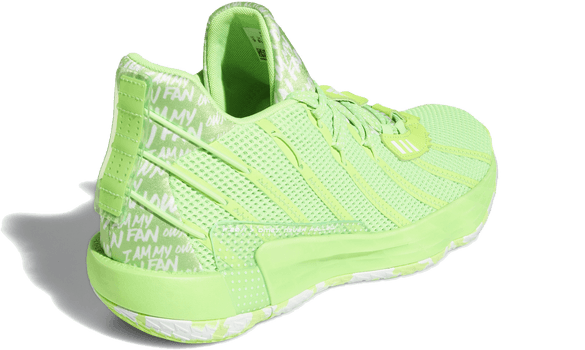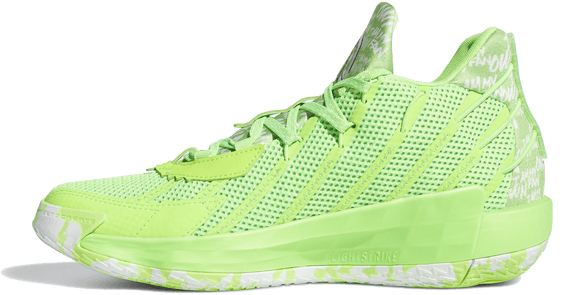 Damian Lillard's 7th signature shoe is a significant upgrade over last years model.
Best Suitable For:
A perfectly balanced shoe that fits any position or player.
Category Performance Ratings:
Comparison to Similar Shoes: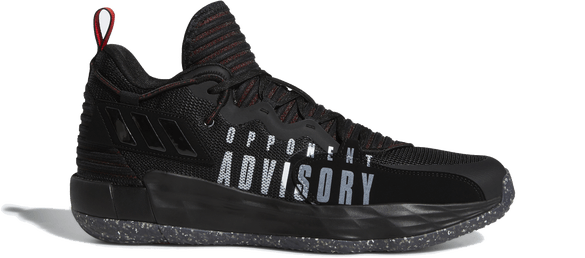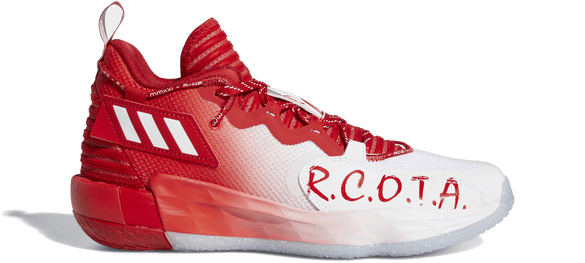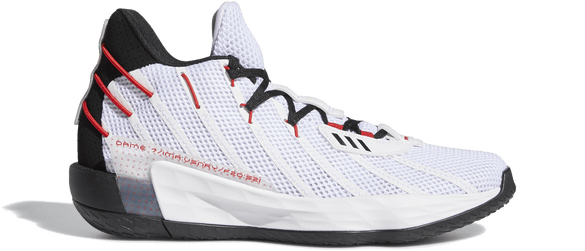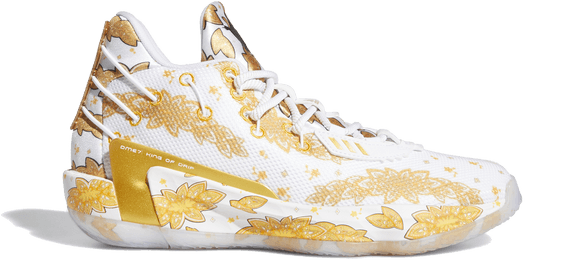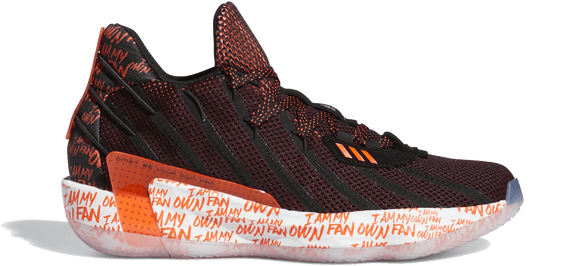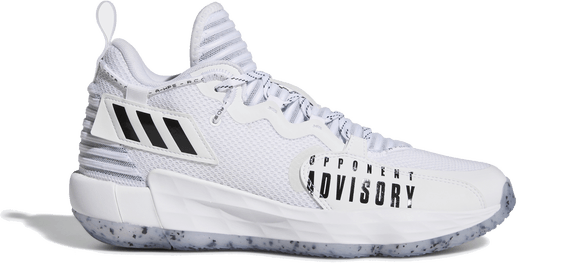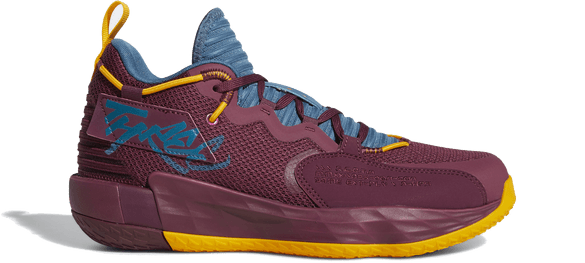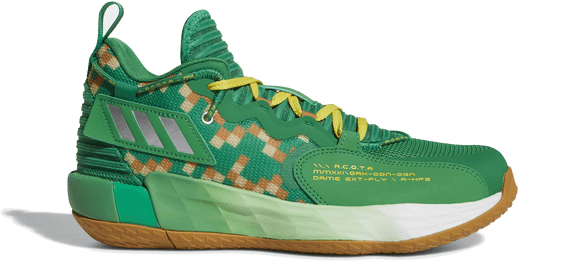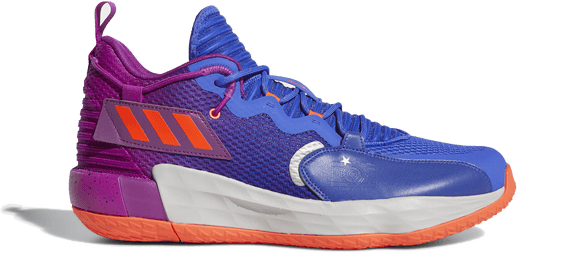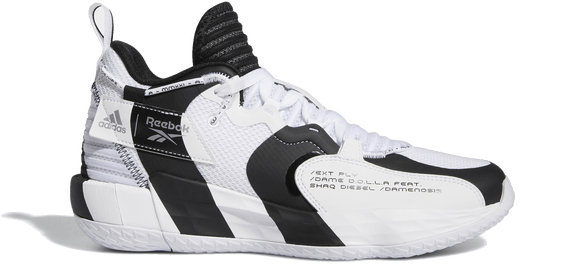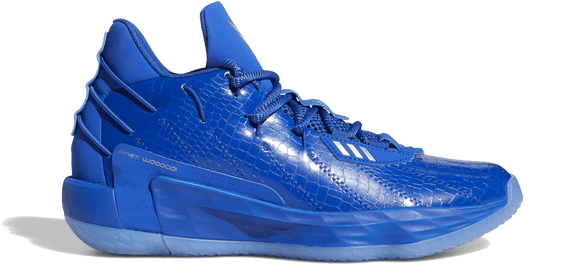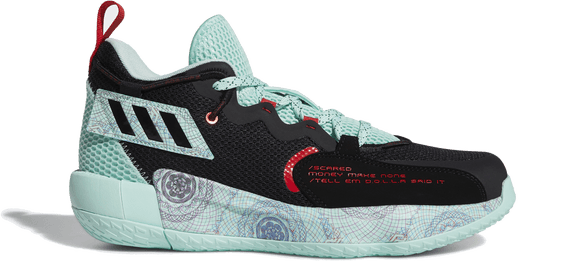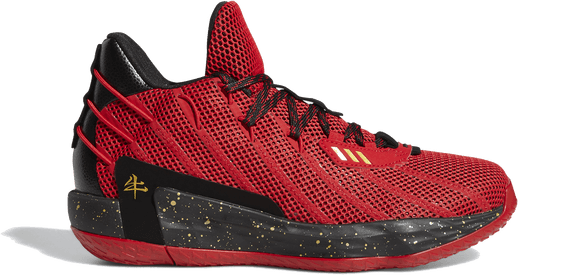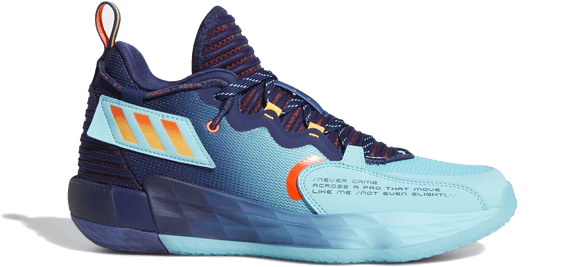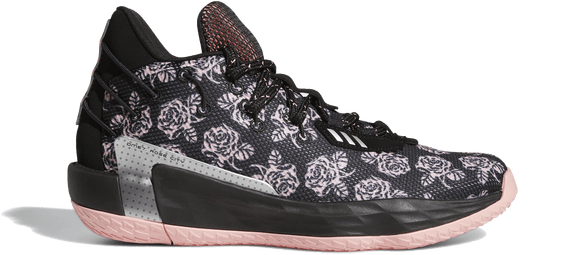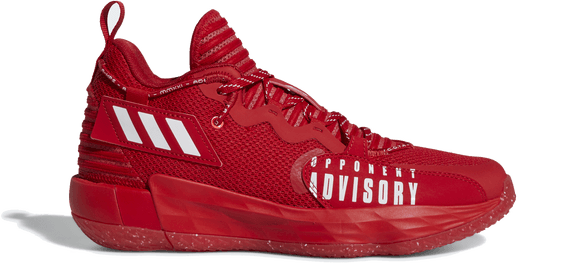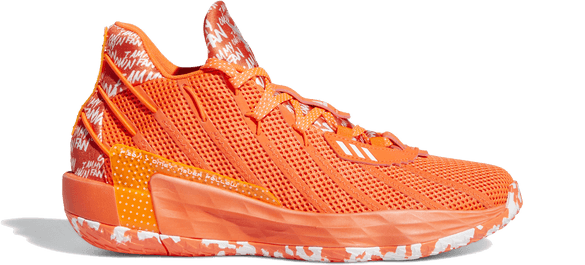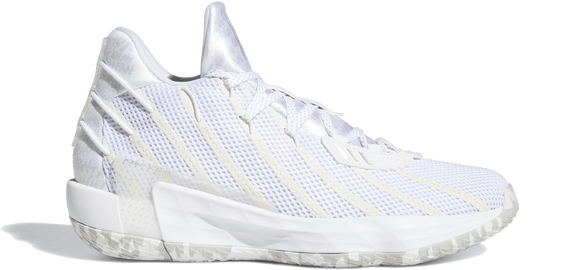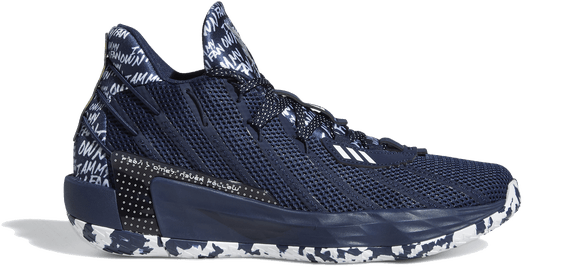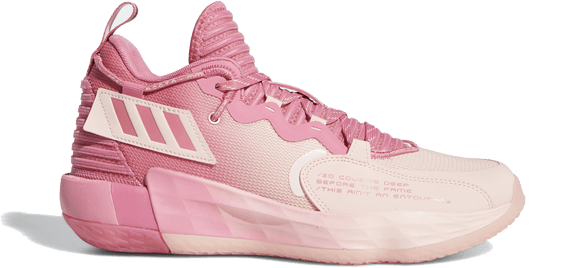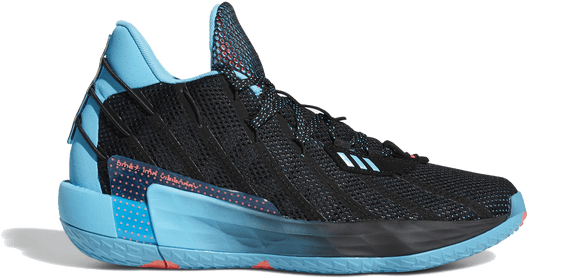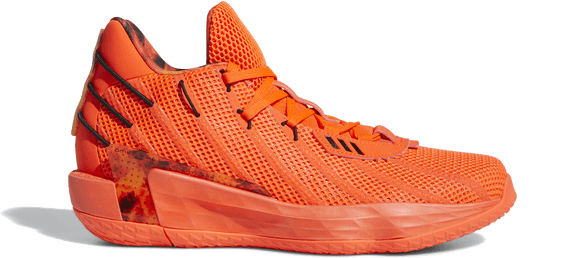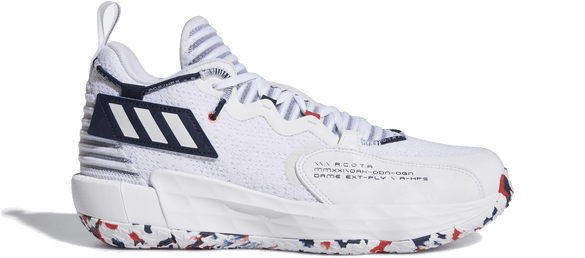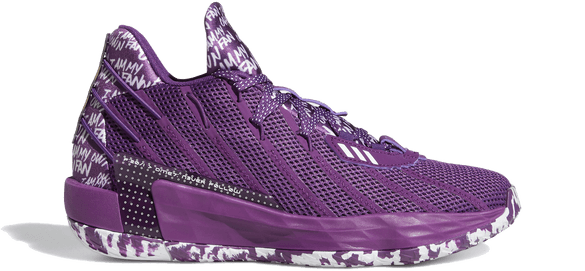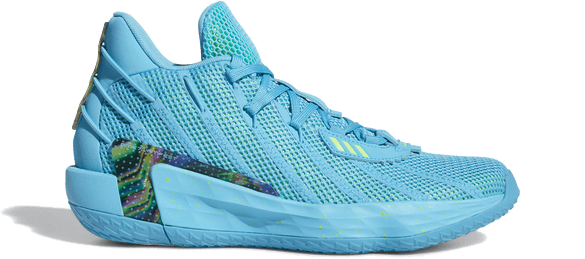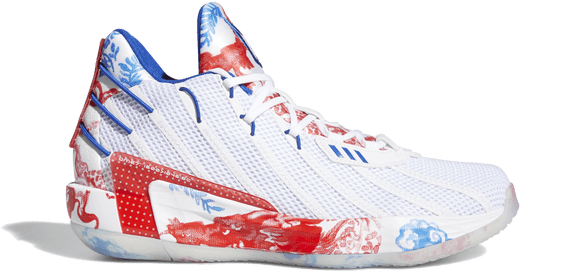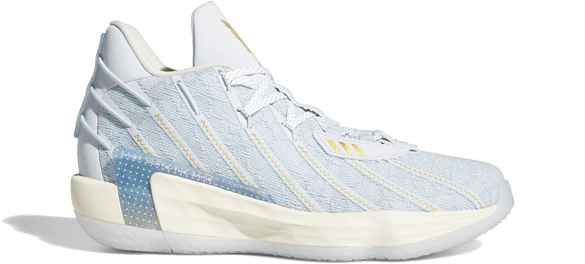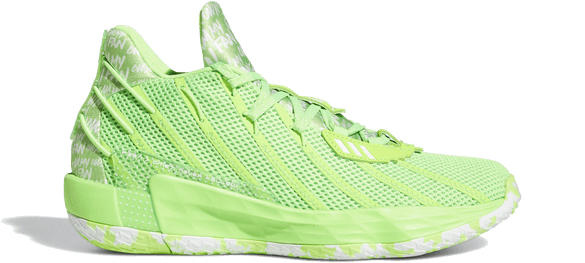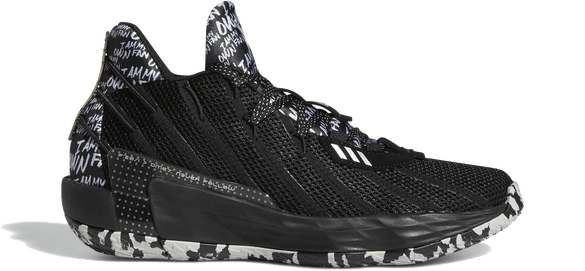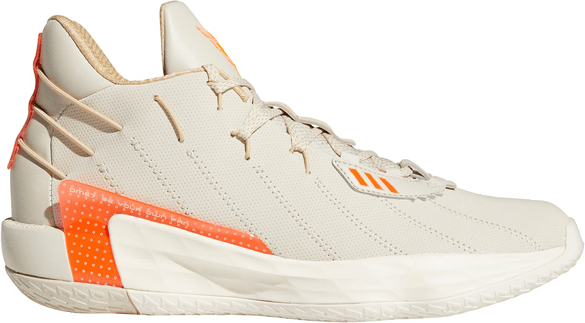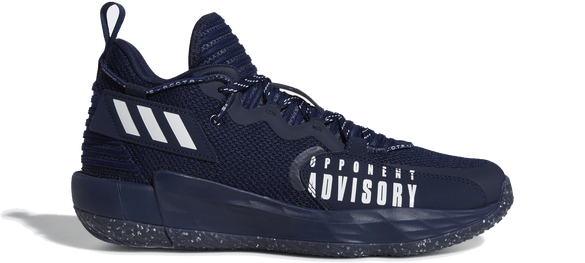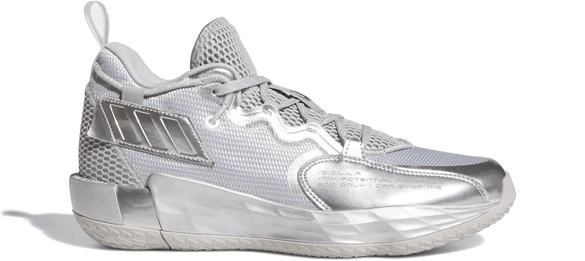 Adidas Dame 7 Review
Pros:
Solid traction indoors and outdoors
Cons:
Not the most premium materials
Performance of the Adidas Dame 7:
The traction on the Dame 7 performs well - significantly better than the 6. Good news if you play outdoors a lot: the outsole is made of very durable rubber and performs well on the blacktop. The Lightstrike foam cushion setup is also an upgrade over the 6 and is a good balance of impact protection, court feel, and responsiveness. The materials are of decent quality, well ventilated, and get the job done performance-wise. The support offers good lateral stability and containment but the low cut doesn't provide any additional ankle support. Overall, the Dame 7 is a great all-around performer - especially for the price!
See all 2 reviews
Expert Reviews of the Adidas Dame 7:
For $110 the Dame 7 is definitely a recommended pickup. I don't think you'll be disappointed!
I really enjoyed playing in these! Everything performed well and I think every position player can play in these.
User Reviews of the Adidas Dame 7: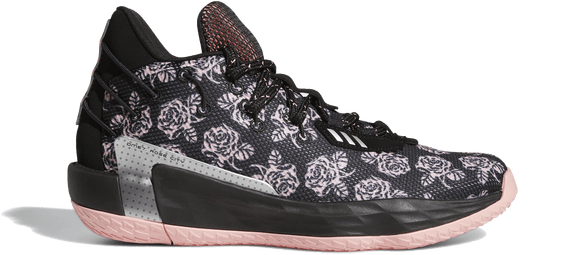 The adidas Dame 7 is a pretty good shoe for most guards. The traction started off inconsistent, but got a lot better over time. The cushion was good and had impact protection. It also has nice bounce but it bottoms out pretty quickly. The support was pretty good and it kept your foot in place. The materials weren't the best but it still wasn't bad. The durability was amazing, and this shoe is great for outdoors and it will hold up very well. Overall it is nice but it takes some time to break in.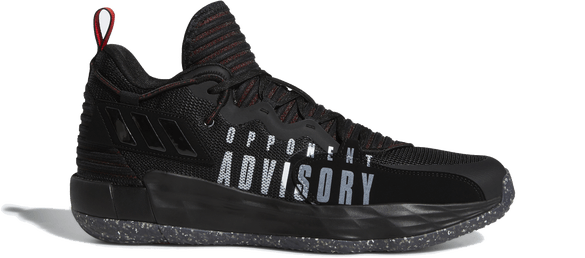 Great shoe the traction is top tier on clean courts and outdoor courts, materials aren't like god tier but they get the job done. In the cushion there is a cheap adidas insole, a lot of adidas shoes do it with a lot of shoes, but below it we have a full length lightstrike with crazy compression, some said it was to much for them but I think it feels nice on foot. Lacing system is good it's easy, you just tie and your ready to go, the shoe is 13 ounces. This shoe is great get it for only 110$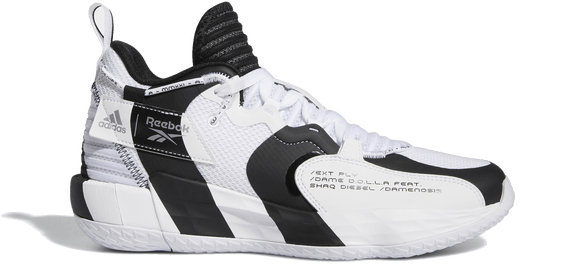 It was a good shoe, heel slippage a minor problem but It was easy to play through. The traction has a sort of break in period where it doesn't squeak, and barely bites at all until at least 3 days of play, but after that it's good. For this colorway the leather on the outside right and left sides of each shoe has a weird crease look after a lot of play. Overall good shoe, I recommend the Dame 7, not so much the EXT PLY version, and for sure not so much the "damenosis" colorway with the leather.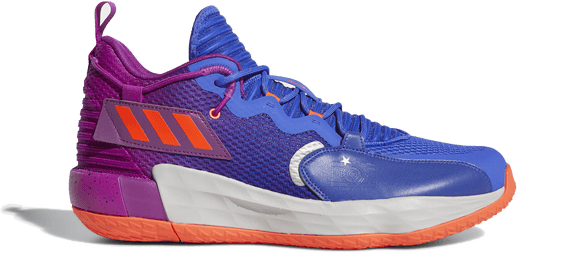 I bought this shoe, expecting to enjoy it. Many of my friends had this shoe and liked it, but I was disappointed. The traction is just plain bad, it wouldn't get a good grip on gronks football gloves. It gets worse when it picks up dust, which it does easily. The cushioning is a slab of hard foam (at least, that's what it feels like), and the materials started to erode after a month or so. Just a bad shoe. Quite simply.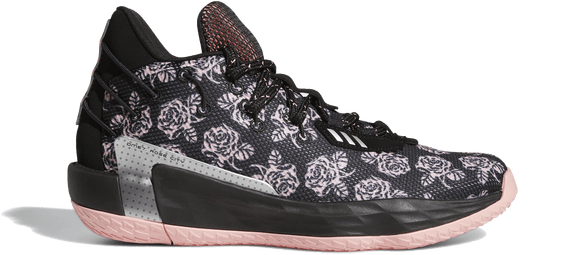 This shoe was very comfortable, and the support was really nice. The only major downside for me was, surprisingly, its traction. This shoe picked up dust like no other. Even on clean courts, I would still find myself slipping. It is also somewhat heavy. But other than that, these shoes would go well with forwards.
Traction of the Adidas Dame 7:
The traction on the Dame 7 was actually really nice. I didn't have any problems even on a mildly dusty court. You'll have to wipe if you play on really dusty courts though.
Playing on an outdoor court, the Dame 7 had a really good bite and I didn't have any slipping issues. Unfortunately, I didn't get to try them on an indoor court.
Cushion of the Adidas Dame 7:
The Lightstrike cushioning in this shoe is really good. This setup has a lot of impact protection in the heel with responsiveness and court feel in the forefoot. I really like the overall balance.
Full-length Lightstrike cushioning is insane! Impact protection is really nice in the heel, but not as much in the forefoot. Court feel is good in the forefoot.
Materials of the Adidas Dame 7:
The mesh upper material isn't the most premium, but it's a huge upgrade over the Dame 6. They get the job done performance-wise and are a step in the right direction.
The mesh material doesn't look cheap and feels great on foot.
Support of the Adidas Dame 7:
I had no issues with the support in the Dame 7. No heel slippage, side to side movement on the footbed, and I felt really locked in overall.
Overall stability was nice and I had no problems with lateral containment. This shoe is super wide so lateral stability was good too.
Fit of the Adidas Dame 7:
The materials broke in well and felt great on my foot. The overall fit is really nice.
The fit was pretty good for me. Overall nice and snug plus easy to put on. I didn't really like the lacing system though.
Durability of the Adidas Dame 7:
Outdoor of the Adidas Dame 7:
Expert Outdoor Rating: 
100.0
(ranks #9 of 238)
The durability seems really good for outdoor courts.
Width of the Adidas Dame 7:
Going down half a size worked well for me even with slightly large feet.
User didn't add a summary.
Size of the Adidas Dame 7:
These run a half size big.
These fit me well true to size.