Adidas Harden Vol. 5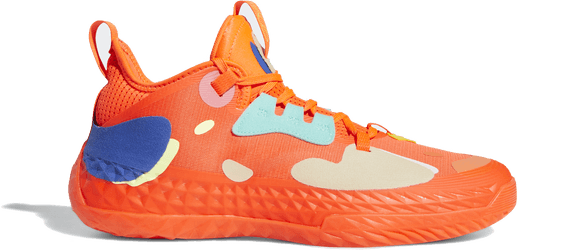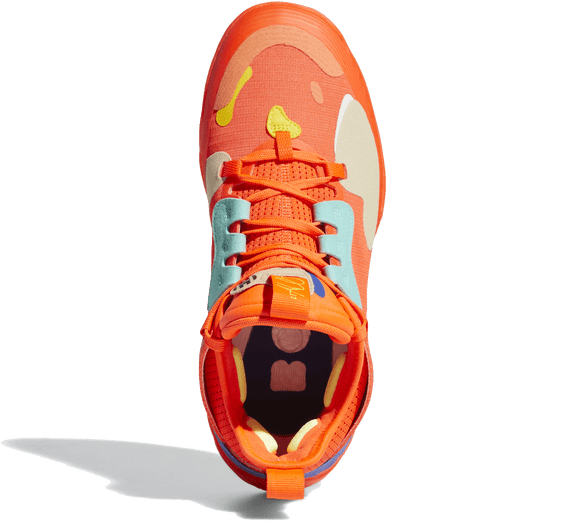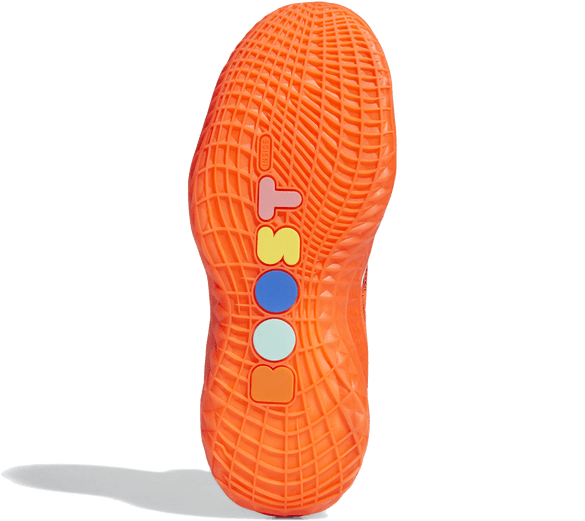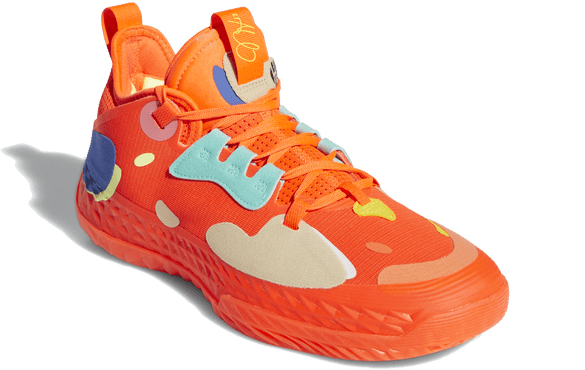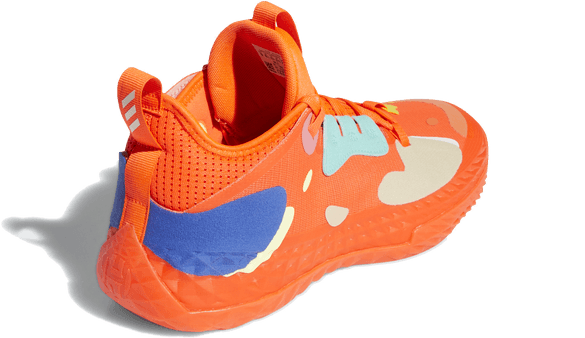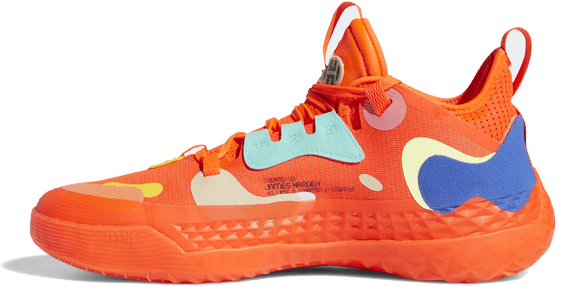 James Harden's 5th signature shoe is a disappointing basketball shoe
Best Suitable For:
Only recommended for players who hoop outdoors and need a responsive shoe.
Price Comparison:
Available at 2 shops | Official Retail Price: $129.99
Category Performance Ratings:
Comparison to Similar Shoes: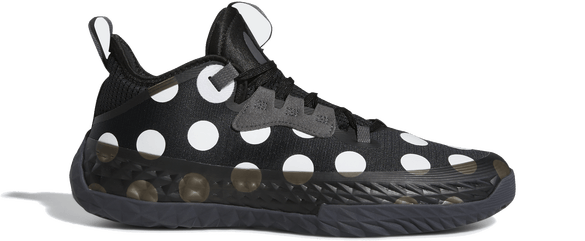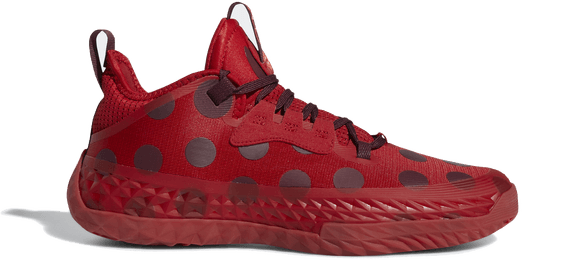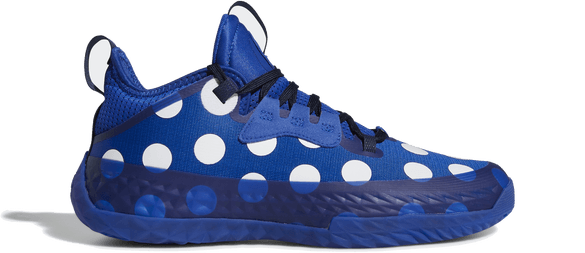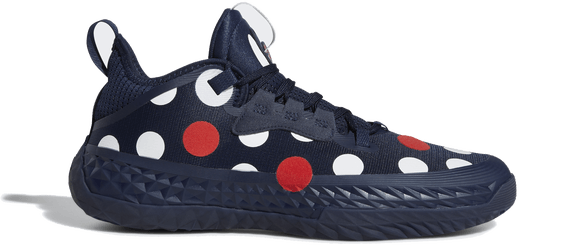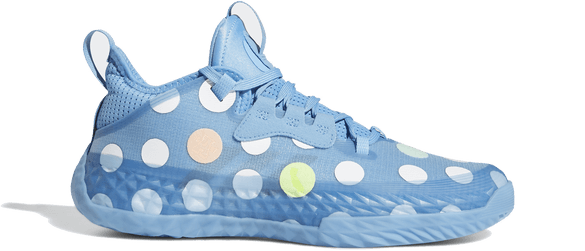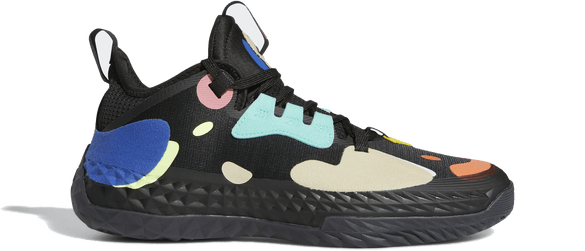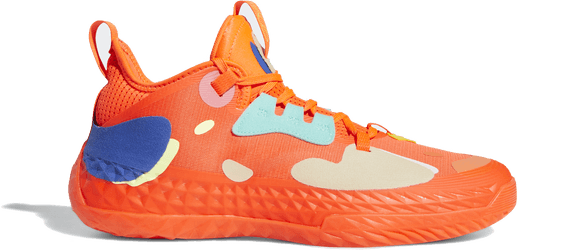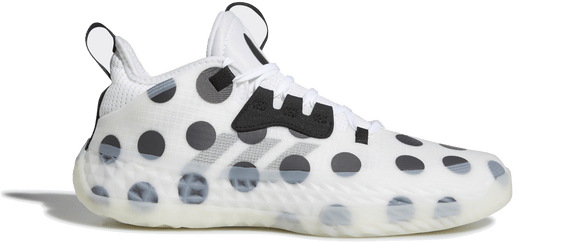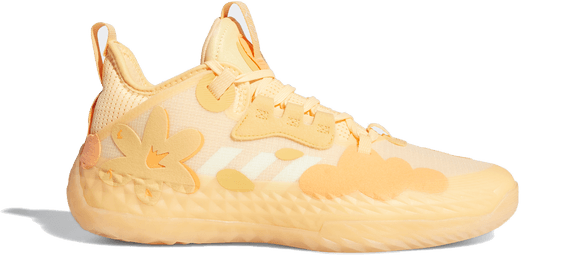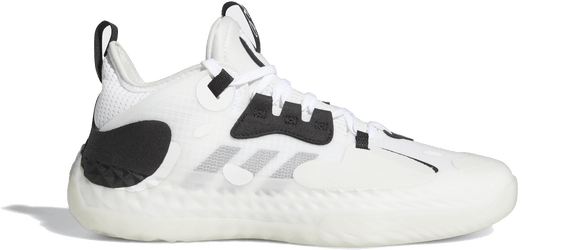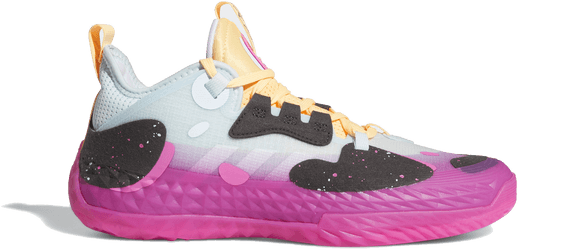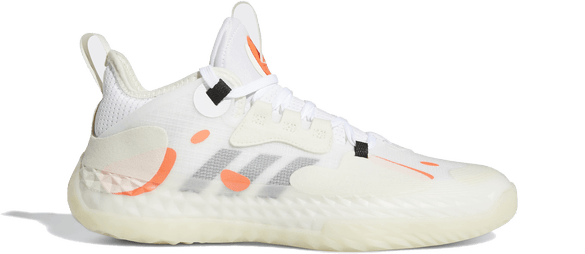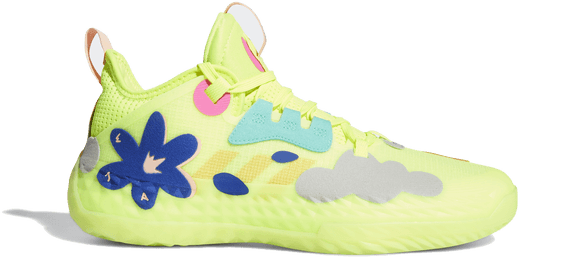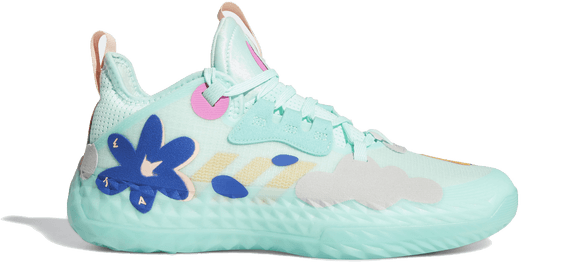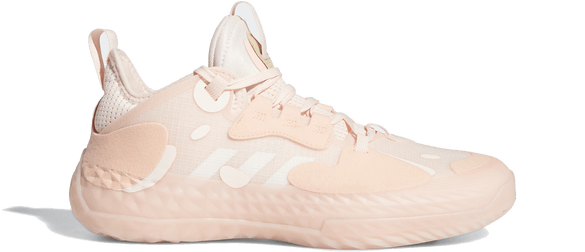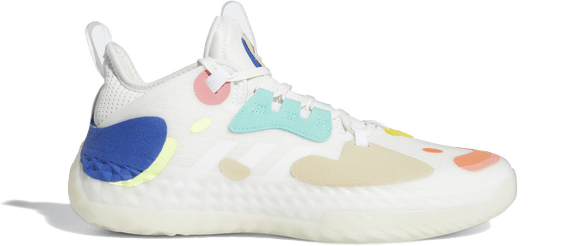 Adidas Harden Vol. 5 Review
Performance of the Adidas Harden Vol. 5:
The bite of the Harden Vol. 5 is poor and doesn't grip well on dusty or even clean courts. Outdoors, the traction performs a little better and doesn't wear down too quickly. The combination of Boost and Lightstrike provides a responsive cushion setup with good court feel. However, reviewers complained about the rigid midsole that didn't flex well. The materials feel very plasticky and hard which is disappointing in a $130 signature sneaker. The support is good laterally, but reviewers had a lot of issues with heel slippage despite the thick Achilles pillows. Overall the Harden Vol. 5 is disappointing and wasn't recommended by any of the reviewers.
See all 4 reviews
Expert Reviews of the Adidas Harden Vol. 5:
The Harden Volume 5 uses "new tech" for the sake of using "new tech". At $130 these aren't super expensive, but they don't do anything better than their predecessors and that is generous. I don't recommend these.
I really wanted to like the Harden Volume 5, but I'm super disappointed with the performance of these. I'll probably never ball in them again, and I don't recommend them.
The Harden Vol. 5 retails for $130 and considering the problems I had, these are a no go. I highly recommend staying away from this shoe unless you are a big Harden fan.
The Harden Vol. 5 comes in at $130 which isn't bad for a signature shoe but is too much considering the performance of these. Unless you're a diehard Harden fan I can't see anyone hooping in these.
User Reviews of the Adidas Harden Vol. 5: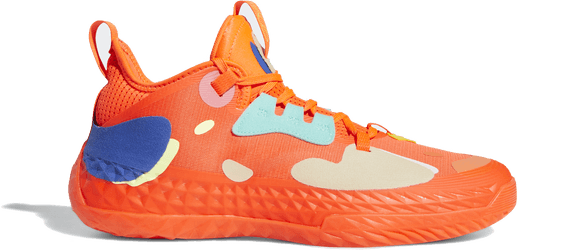 I buy this shoes here in Chile one year ago, the worst things about them is It weight. It feels todo heavy and uncomfortable, My feet sometimes hurt after or during a Game. The things i like are the desing, and the outdoor performace beacuse they work very well even after hours of playing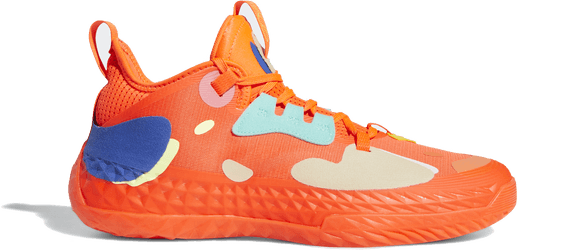 A very bulky and heavy shoe.Its a great shoe for playing outdoors but not great overall.Both the traction and the cushion ain't outstanding.I wouldn't recommend this shoe.
Very good shoe. Traction is very good after breaking in , some times need to wipe. Cushion is very bad. Very stiff
Best shoe ever created nothing will ever be wrong with it or the beard that comes with it.
Do not get these shoes, the only thing they are good for is outdoor use.
Traction of the Adidas Harden Vol. 5:
The traction is good on clean courts or after wiping but doesn't keep the dirt away well.
The traction was a little weird and reminded me a lot of the Jordan 31. It's really good on side-to-side movements, but I had some slipping issues with linear moves. I only got to try these outdoors.
The traction is absolutely terrible. On the cleanest courts I could find, I would slide to a stop, and on courts with average dust it was awful.
The traction took a while to break in and was disappointing even then. On clean courts it was okay, but with any dust, I had a lot of grip issues.
Cushion of the Adidas Harden Vol. 5:
The drop-in Boost insole was a big problem for me. There was a ton of slope around the heel that didn't let my foot sit properly in the shoe and caused a ton of heel slip. Even worse was the stiff shank on the bottom of the insole. It never broke in and was super stiff.
There is no exposed midsole cushion at all, but there are Boost and Lightstrike drop-in soles. There is some slight compression in the heel, but everywhere else you don't feel anything. I think the drop in insole was just too thin.
This cushion setup is pretty similar to the Pro Boost and I got a lot of court feel and responsiveness, but the impact protection was definitely lacking. I also don't like how hard it is to flex this shoe.
With the combination of Boost and Lightstrike, I expected this cushion to be great. Unfortunately, it is bottom-heavy and rigid. Pretty comfortable and responsive, but just doesn't flex well.
Materials of the Adidas Harden Vol. 5:
These materials feel like a throwback to 2010 or 2012 and aren't premium to the touch at all. I didn't have any issues with pinching or hot spots though.
The materials are pretty bad. The upper is super fused and glued down which provides a super-stiff feeling - not cozy or comfortable at all.
The upper is very plasticky and doesn't feel great to the touch or very premium. It offers a lot of containment because of how rigid it is, but I'm not a huge fan of the materials.
The materials are just not good. They are very hard, not flexible, and not breathable. They do not feel very premium and overall are disappointing.
Support of the Adidas Harden Vol. 5:
I had no issues with support and stability. These were just a wide as the Volume 3 in the forefoot and wider in the heel.
Lateral containment is really really good in these, but heel lockdown is terrible. Even with the nice Achilles pads, my foot wanted to pop out the whole time. I had no issues with lateral stability.
The support in the Vol. 5 was not good. The Achilles pillows felt nice, but didn't do their job very well and I had a ton of heel slippage. I could easily slide my foot out of the shoe even with the laces cranked down. These did have decent lateral support though.
The lateral stability is good with a very wide base. I did have heel slippage even with the thick Achilles cushion pillows, so I had to tie down the laces a lot.
Fit of the Adidas Harden Vol. 5:
The Volume 5 is a lot bigger than normal sized shoes and was hard to feel nimble in. I did like the lack of headspace in the forefoot and there wasn't any side to side movement on the footbed. Again heel slippage was an issue.
These run super long, so I went down half a size. The toe box is really snug and the overall fit is okay.
The fit is pretty good and the materials conform nicely to your feet. The overall fit was decent.
The Harden Vol. 5 a little long in the toe, but not enough that I had to go down half a size. Overall they just weren't comfortable and I had a lot of pain in my midfoot to the point where I had to stop playing in them.
Durability of the Adidas Harden Vol. 5:
Outdoor of the Adidas Harden Vol. 5:
Expert Outdoor Rating: 
100.0
(ranks #8 of 242)
Durability was good outdoors.
These held up better outdoors than they did indoors and the slipping wasn't as bad.
Width of the Adidas Harden Vol. 5:
These were normal width wise.
If you have wide feet be cautious with these because it is a bit tight in the midfoot area.
Size of the Adidas Harden Vol. 5:
Go down half a size from your Adidas size.
These run a half size big.
True to size worked, but if you like a snug fit go down half a size.