Adidas N3XT L3V3L 2020
Released 8/2020, High Top,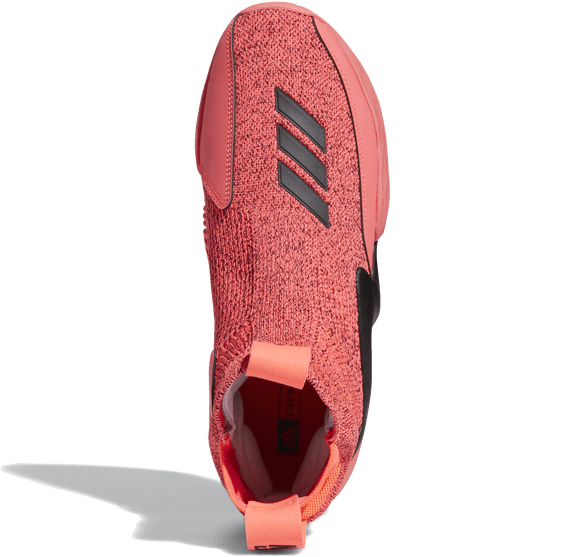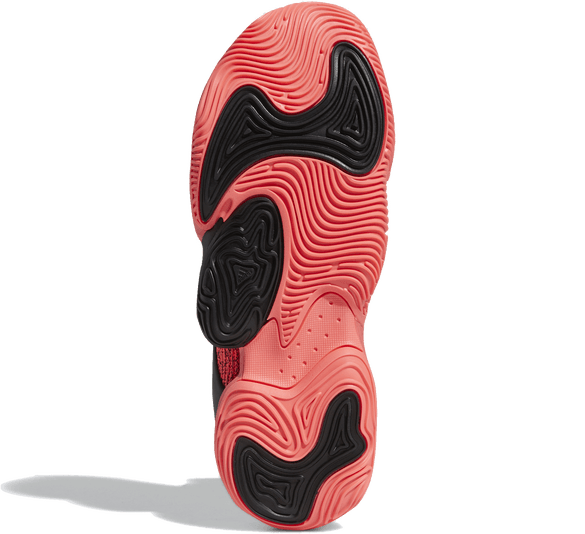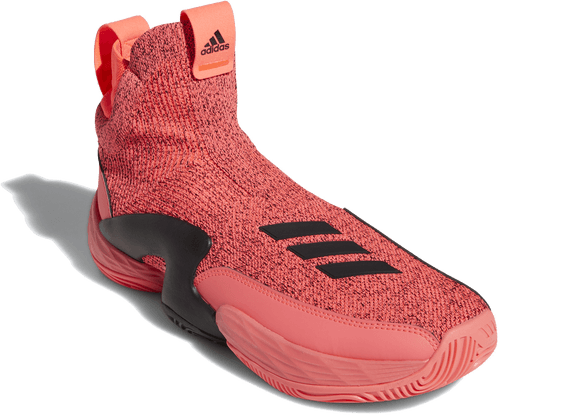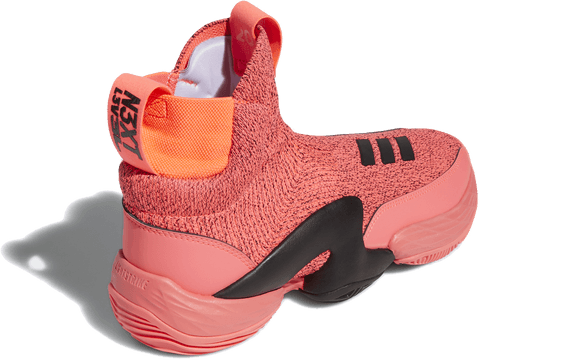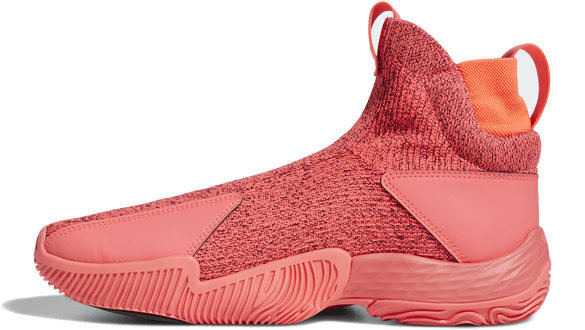 An upgrade over the first model and an all around performer
Best Suitable For:
Any type of player who wants to be light and quick on their feet
Category Performance Ratings:
Comparison to Similar Shoes: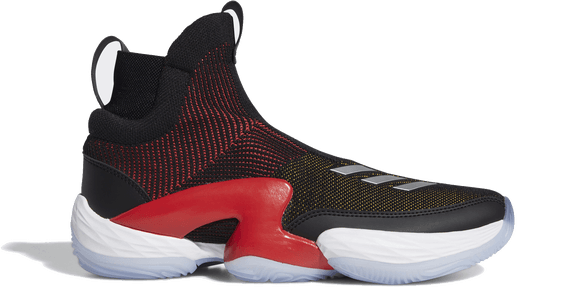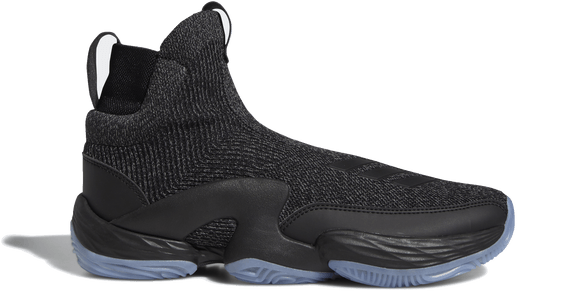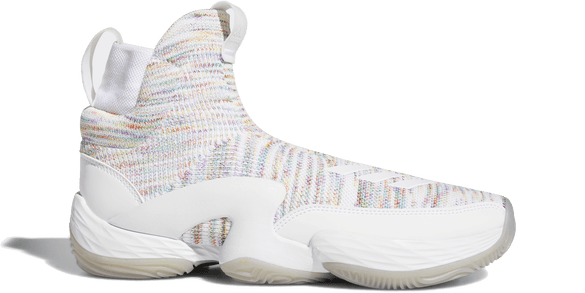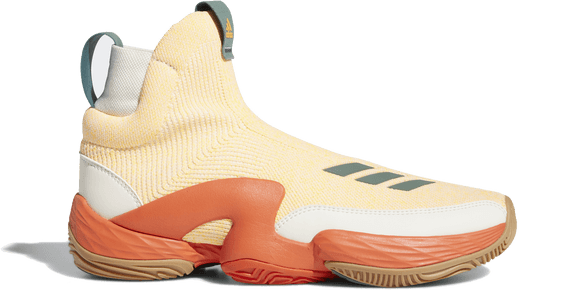 Adidas N3XT L3V3L 2020 Review
Pros:
Comfortable laceless upper
Responsive and plush cushioning
Performance of the Adidas N3XT L3V3L 2020:
The traction on the N3XT L3V3L 2020 was definitely improved from the first version, but still had some issues on dust. The cushion was one of the highlights as reviewers loved the impact protection and responsiveness of the Lightstrike cushion. The materials are also very nice, using an all knit upper that is comfortable on foot. The lack of laces works well and the upper conforms to your foot. The fit is okay but runs a little long in the toe area. It is recommended to go down half a size. The support is great and the reviewers had no issues laterally or in the heel. Overall, the N3XT L3V3L 2020 is a great upgrade from the previous model, and at $30 less, it's worth picking up if you like to play fast.
See all 2 reviews
Expert Reviews of the Adidas N3XT L3V3L 2020:
These retail for $150 which is $30 less than the original Adidas N3XT L3V3L. I think this is a step in the right direction and I you're getting a great performer for the price. This is one of the best implementations of Lightstrike and overall a unique shoe that is worth it.
Overall I was very surprised with the Adidas N3XT L3V3L 2020. I didn't think I would like them, but I got to playing and I really really like it. Everything was really nice and comfortable, but I did miss laces a bit. I would definitely recommend these and think that any position could play in them.
User Reviews of the Adidas N3XT L3V3L 2020: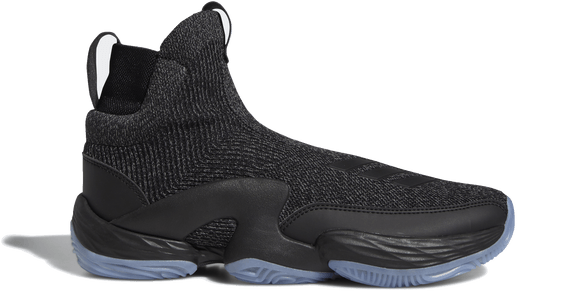 The Adidas n3xt l3v3l 2020 features a multi-directionnal traction pattern which works well on clean court but suffers on dusty court. The outsole is also very durable. With lightstrike cushioning system under your foot you sure to have good impact protection and responsiveness. In terms of support and stability, it's also good despite of the laceless design. Otherwise, there is not much ankle support. We got primeknit materials which is very comfortable but hard to put on and not so strechy.
User didn't add a summary.
User didn't add a summary.
Traction of the Adidas N3XT L3V3L 2020:
The traction was actually pretty good. On clean courts, I had no problems, but the outsole picks up dust pretty easily so you'll have to wipe on dirty courts.
I only got to test these outdoors, but I was really happy with the bite and overall performance. The traction on my wood floors indoors seemed really good as well. Definitely an improvement over the first-gen!
Cushion of the Adidas N3XT L3V3L 2020:
The full length Lightstrike is just as amazing as it was in the first version of this shoe. It provides a very light foam with a lot of impact protection considering how much court feel and responsiveness there is. This is my favorite cushion setup from Adidas.
The cushioning is incredible with full length Lightstrike that gives you some subtle bounce. You have really good impact protection and are pretty low to the ground. Overall very very nice.
Materials of the Adidas N3XT L3V3L 2020:
Just like the first N3XT L3V3L this also features a full Primeknit upper. You also have some nice synthetic hits around the upper for extra durability. These are very similar to the last shoe and it feels very comfortable on your foot because there are no laces. Overall material usage is really nice.
The materials are a full knit material like a sock and I love it. When I was playing it felt very comfortable on my foot. It doesn't feel like you're glued down and is miles better than the first N3XT L3V3L.
Support of the Adidas N3XT L3V3L 2020:
In terms of support I didn't have any issue with the shoe. There are some nice achilles pillows and an internal heel counter so I had no heel slippage which was awesome. I also had no side to side movement on the footbed and felt very stable on side to side movements. The materials help with containment a lot.
I had no issues with support and it was really really good. The foam comes up in the in the mid-foot and for lateral containment my foot was locked in. Lateral stability was also really nice because the outsole is very flat and wide. No heel slippage at all and the achilles pillows were nice.
Fit of the Adidas N3XT L3V3L 2020:
A great fitting shoe. As a slightly wide footer, I had no pain in the forefoot area which was nice. Putting your foot inside the shoe at first is really hard, but it gets a bit easier after a while.
The fit was a little disappointing to me because it runs pretty long. Other than that it was pretty good. There wasn't a lot of dead space in the toe box and overall the fit was okay. One thing to know is that they will be super hard to put on the first few times.
Durability of the Adidas N3XT L3V3L 2020:
Outdoor of the Adidas N3XT L3V3L 2020:
These were great outdoors and durability of the outsole seemed really good.
Width of the Adidas N3XT L3V3L 2020:
After sizing down the width was good for me and I have slightly wide feet.
The width felt normal to me.
Size of the Adidas N3XT L3V3L 2020:
These run a half size large. If you go down half a size these will fit great.
You should go half a size down in these because they run pretty long.