Nike Kobe AD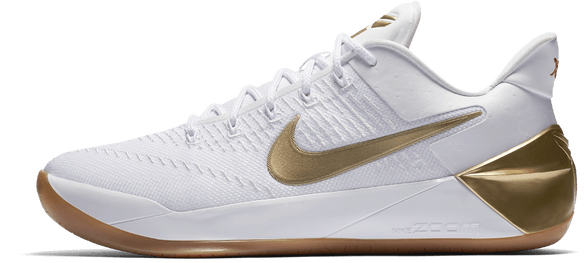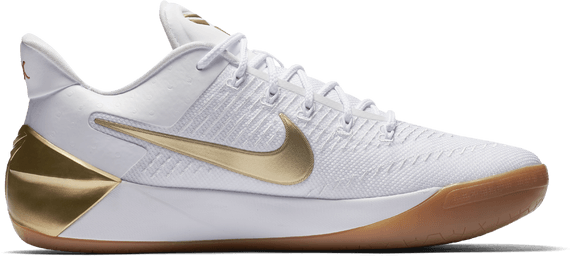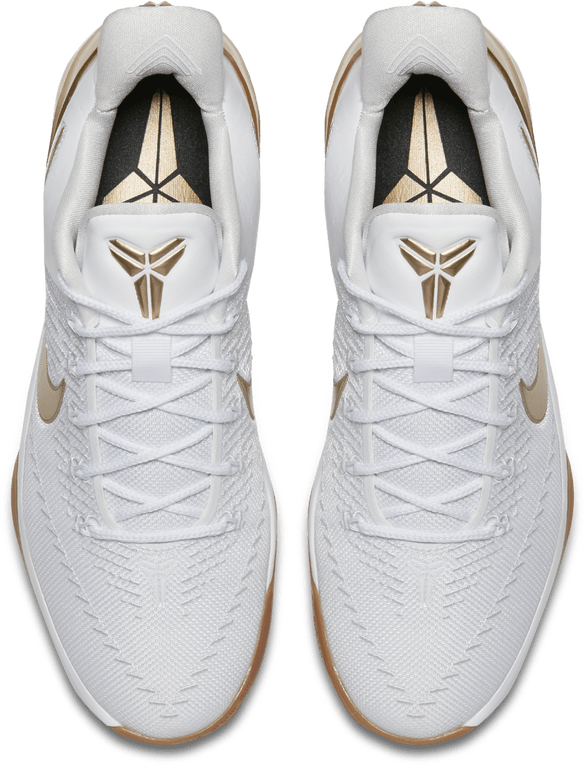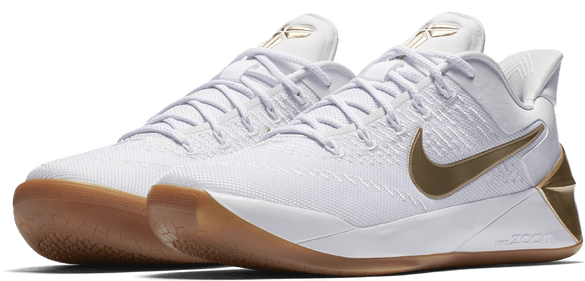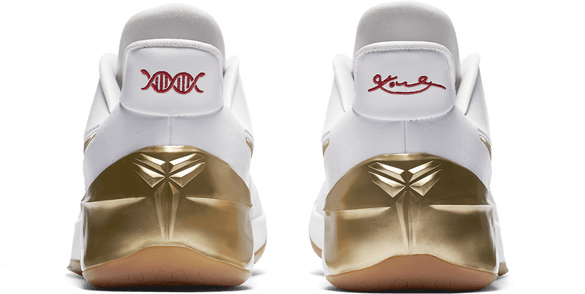 Kobe Bryants first signature sneaker after retirement
Best Suitable For:
Best for guards who prefer firm cushioning setups
Price Comparison:
Available at 3 shops | Official Retail Price: $159.99
Category Performance Ratings:
Comparison to Similar Shoes: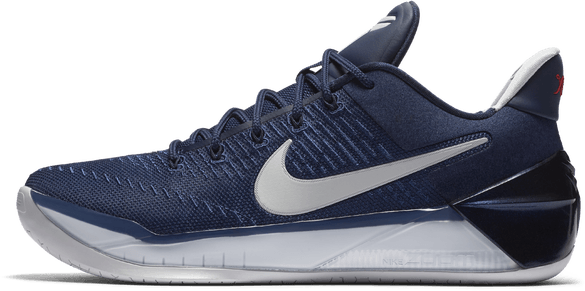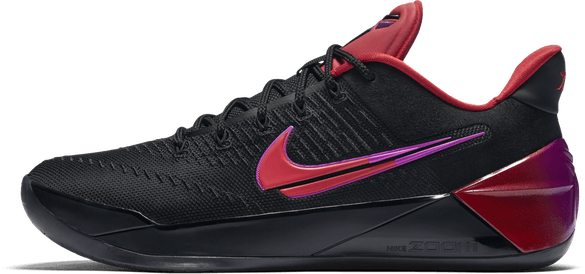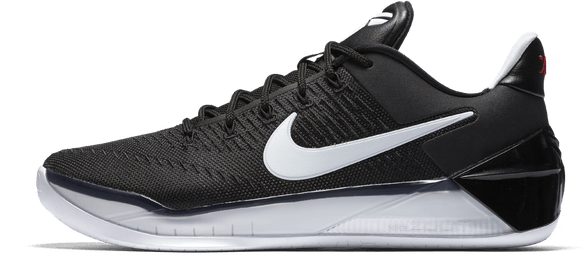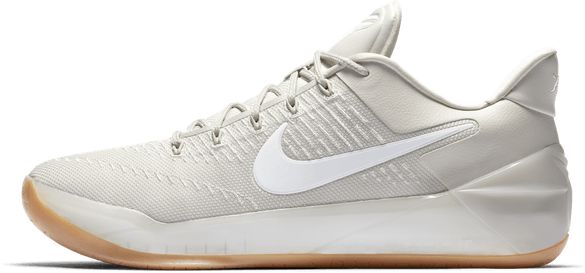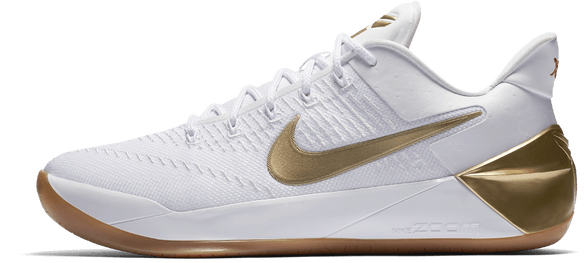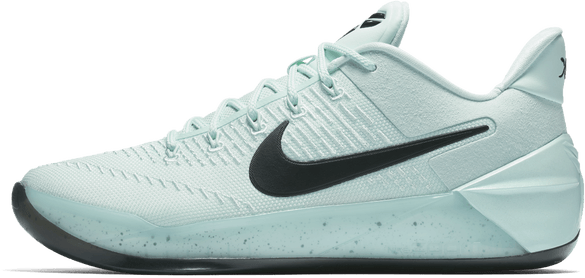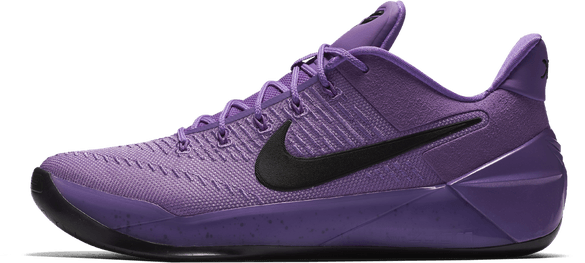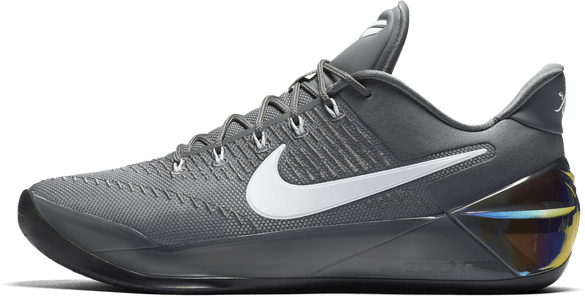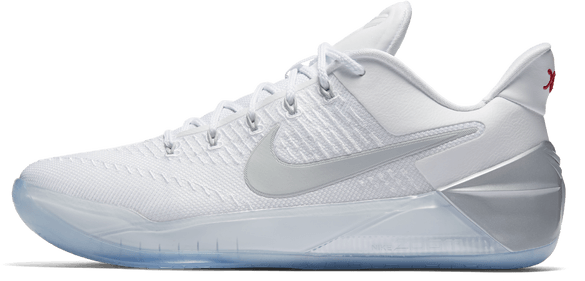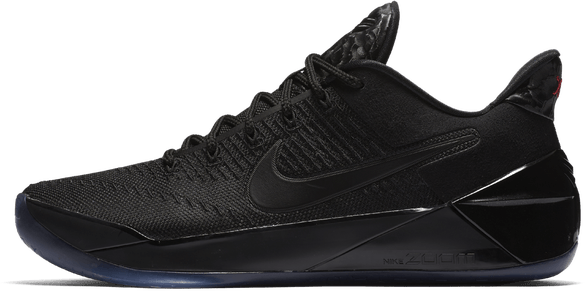 Nike Kobe AD Review
Cons:
Very painful break-in period
Performance of the Nike Kobe AD:
The first signature shoe release after the end of Kobe Bryant's playing time proves to be very divisive. While some critics are trashing the cushioning setup, others absolutely love it. It seems that players who prefer less cushioning and great court feel will be happy, while bigger and heavier players probably won't. Where critics are united is the incredible painful break-in period. Many reported blisters and even bleeding during the first few times they wore the Kobe AD.
See all 6 reviews
Expert Reviews of the Nike Kobe AD:
I love everything about the Kobe AD except the painful break-in period. The overall aesthetics are great, the cushion is on point, the lockdown is there. The shoe is lightweight but still supportive and sturdy.
Very good looking shoes for guards. I enjoy it, I really like the shoe. Unfortunately rather long break-in period.
I enjoyed playing in the Kobe AD a lot even though it wasn't perfect. Great traction and excellent fit with firmer than normal Kobe line cushioning that needs break in but feels decent after. When you see the price of $160, you'll expect more since other comparative shoes out there under that price point are offering nicer materials than the mesh on the Kobe AD.
For $160 there are much better options out there. Great lockdown, but painful break-in period, cheap materials and lacking cushioning.
Utter disappointment. Was I duped? $160 spent and wasted. Those are my feelings when thinking about the Nike Kobe A.D. If you enjoy your pair then I am genuinely happy for you as that would mean you enjoy your purchase and don't share the same sentiment that I do. Every once in a while a brand puts out a dud. This was a giant one.
To put it bluntly, the Kobe A.D. has no innovation, no ambition, and nothing worthy enough to be associated with the five-time world champion, 18-time All-Star, 15-time All-NBA, future Hall of Famer, Kobe Bryant. The visual appeal of Kobe's first post-retirement sneaker is off the charts but this is a performance review, and in that regard, the Kobe A.D. is more than just a disappointment.
User Reviews of the Nike Kobe AD: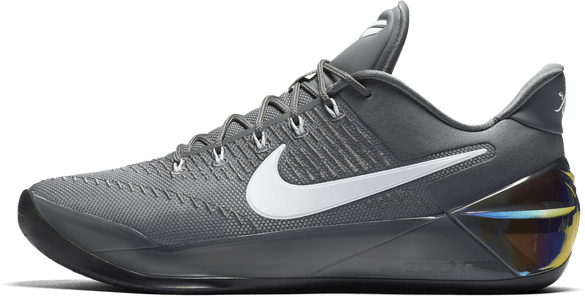 Played great ball with these shoes for more than 2 years!
User didn't add a summary.
Traction of the Nike Kobe AD:
The traction of the Kobe AD is really, really good, especially on clean courts. Some wiping may be needed on dustier courts, but is still really solid.
Soft rubber offers good traction even on dusty courts. Not the best but pretty damn good!
These are not quite top tier traction due to the flat parts of the outsole but they are great overall
The traction pattern on the front of the shoe works well on clean and dusty courts, but the traction on the heel has problems on dusty courts.
...when it was good it was awesome. When it wasn't…well, it wasn't. If you want consistency within the traction then solid rubber should be a much better option [than translucent rubber].
The overall performance of the outsole was pretty solid but the rubber compound that is used here is an absolute dust magnet and will require frequent wiping on floors where the conditions are less than ideal.
Cushion of the Nike Kobe AD:
Lunarlon in the front is very flexible, in the back Nike zoom provides "GOAT cushioning". This cushioning setup is just awesome.
Heel Zoom unit is caged and barely noticable. Lunarlon did a good job with impact protection.
If you thought the cushioning of the Kobe X was too stiff, you'll hate these. Overall, the cushioning isn't the greatest in terms of pure comfort but it is a good blend of impact protection and responsiveness.
Impact protection isn't really there and you can barely feel the Zoom unit.
The setup is very lackluster and required more break-in time than one expects to put up with nowadays. Pain at the arch of the foot, unresponsive Zoom, and Lunlarlon that has similar properties to Phylon. Not a good look.
To sum things up; no impact protection, mediocre court feel, and a long break-in period. Yes, it's as bad as it sounds.
Materials of the Nike Kobe AD:
The materials of the shoe are really stiff in the beginning, especially the huge tongue. After a significant break-in period it feels good. Not very breathable.
Very uncomfortable in the beginning, needs a few days of breaking in.
The mesh on the AD looks and feels cheap and starts off stiff but broke in within a few hours which is more than acceptable.
Really stiff mesh that takes an eternity to break in. Comfort is not bad, but breathability is a huge problem.
[Materials] are great for those that require more support and want to keep things as light as possible. However, the materials also require more break-in time than one would expect today. My pair still hasn't broken-in and I've been trying to get them used to my foot for about a month now.
Materials: Straight out of the box, the ballistic mesh-like upper feels extremely stiff, but after a standard break-in period the materials end up being slightly above average.
Support of the Nike Kobe AD:
Flywire and heel counter do a great job keeping you foot in place.
Lockdown and support was really good.
I didn't worry about turning my ankle in these because overall they felt stable. Can't say I enjoyed the rolling outrigger but it didn't ruin my day or my game since it doesn't occur constantly.
Support is excellent thanks to the huge heel counter. There is no heel slippage or side-to-side movement.
There is a tiny outrigger in place, and it gets in the way (somehow) more often than not. However, the heel containment and support is excellent.
If you get a pair, support is just fine and will provide the necessary features that you need to feel secure on-court, but you are taking a huge risk counting on the durability of the Kobe A.D.
Fit of the Nike Kobe AD:
Hurt badly in the beginning but after they break in they fit pretty well and feel good.
Fit was good, very little dead space in the toe box.
Side to side movement was non existent and there is virtually no deadspace on top of the forefoot either. The AD fit makes the shoe feel like an extension of your foot especially after break in.
I went up half a size but my feet are still hanging over the side of the shoe.
Containment and support from the fit are well balanced. The heel is the best aspect since the forefoot — even though it fits and contains — caused a ton of pain due to the materials used.
When you first step into the Kobe A.D. you might feel like they're too tight but after the materials break-in the overall fit is pretty fantastic.
Durability of the Nike Kobe AD:
Outdoor of the Nike Kobe AD:
The rubber is soft, therefore, outdoor use is not recommended.
Width of the Nike Kobe AD:
These run narrow as hell.
Wide footers might want to go up 1/2 size, but trying them on is always the best way to measure what may or may not work for you.
Size of the Nike Kobe AD:
Kind of snug in the beginning but fits true to size
Felt almost a little long, but very narrow. If you have narrow feet go a half size down, otherwise go true to size.
Nike is very consistent with their fit and the Kobe AD is no different as it runs true to size.
The Kobe A.D. fits true to size and this is the one aspect of the shoe that is pretty solid.
Over the years the Kobe signature line has been pretty consistent with fit. If you got the Kobe 6 in a 10.5, you most likely got the same size in the Kobe 7, 8, 9, etc.