Nike Lebron 14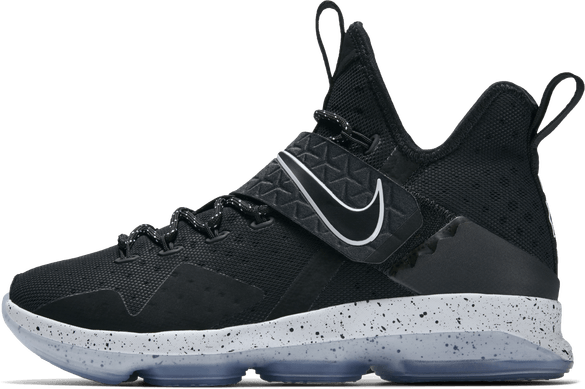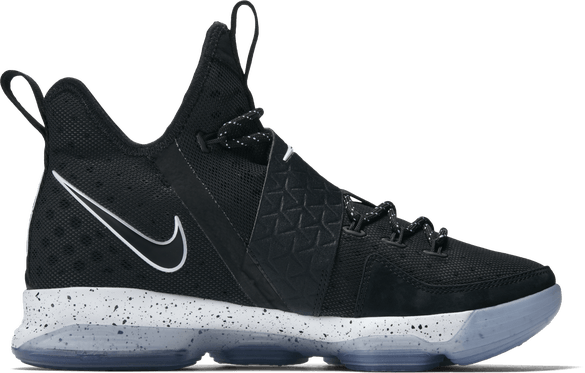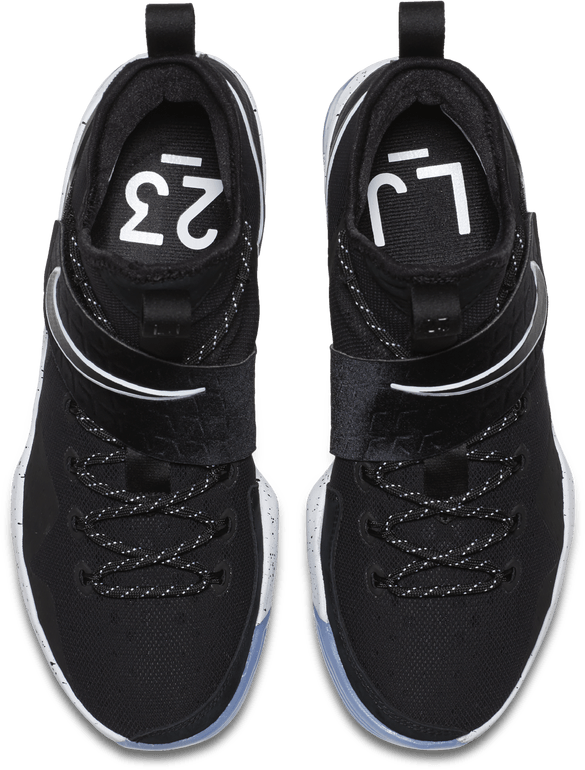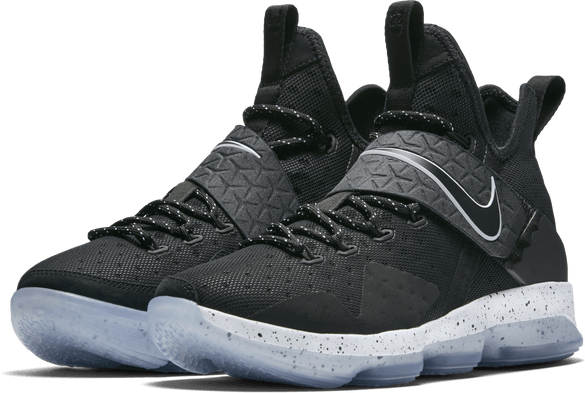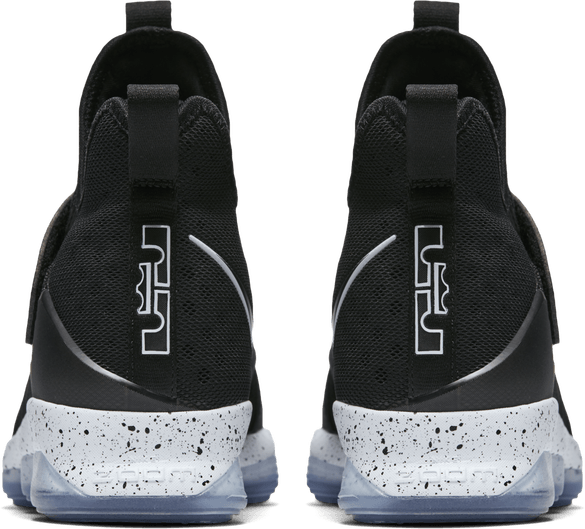 Hex Zoom cushioning setup provides a ton of impact protection
Best Suitable For:
Best for bigger, heavier players with wide feet
Category Performance Ratings:
Comparison to Similar Shoes: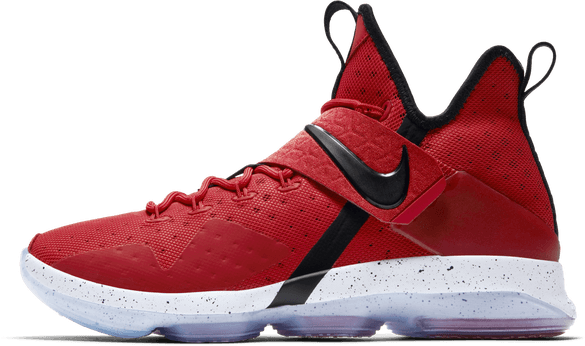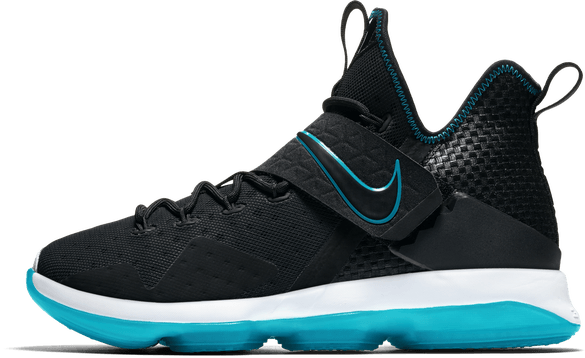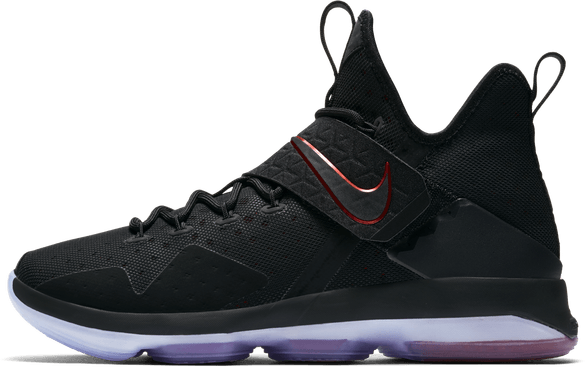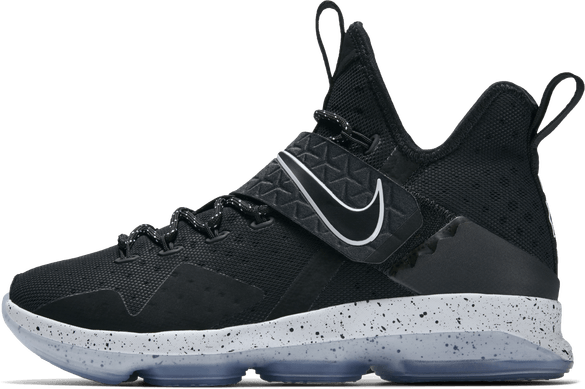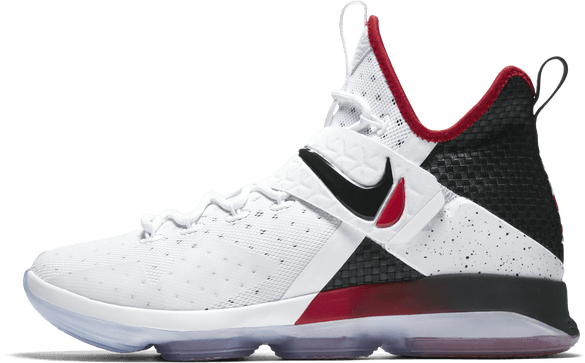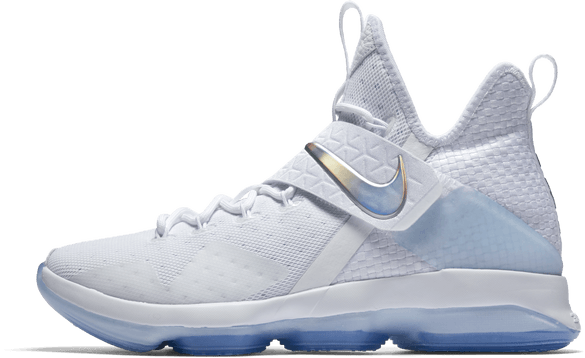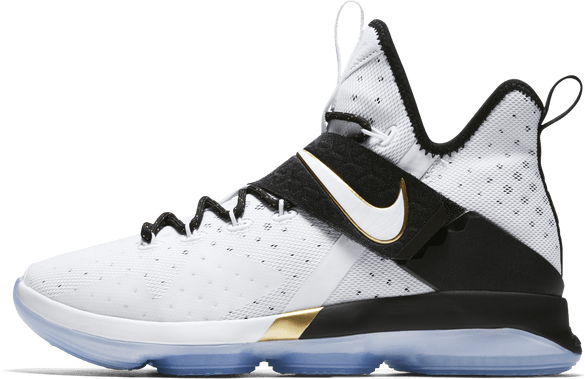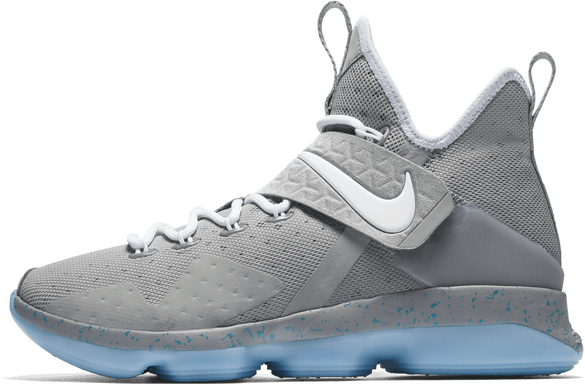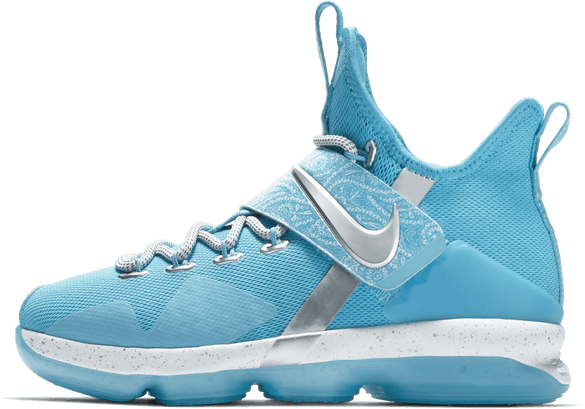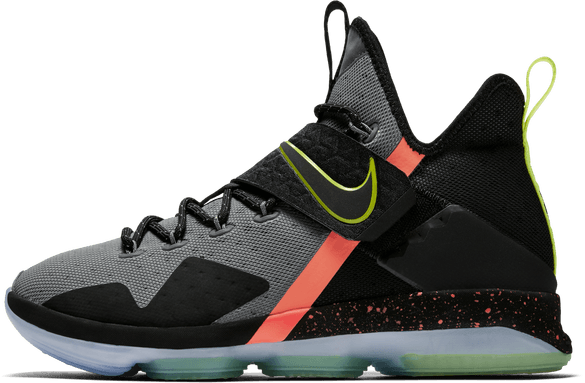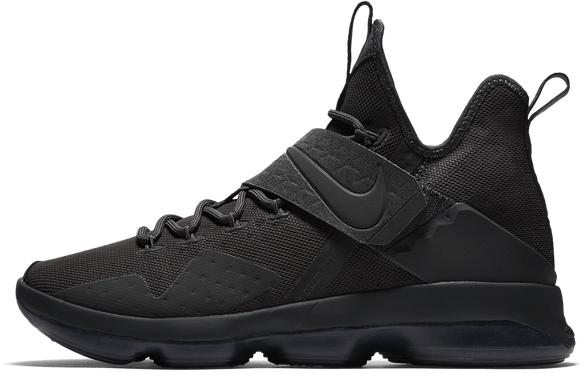 Nike Lebron 14 Review
Performance of the Nike Lebron 14:
The Nike Lebron 14 receives mixed reviews. Bigger, heavier players with wide feet and the need for a lot of impact protection will like the Hex Zoom cushioning setup. Unfortunately, a lot of reviewers commented on heel slippage and excessive movement during cuts and stops. Definitely not recommended for players with narrow feet.
See all 7 reviews
Expert Reviews of the Nike Lebron 14:
An improvement over the last year, but I didn't like the clunkiness of the transition and the $175 price tag is pretty steep.
Ultimately, the things I like about the 14 overshadow those that I don't. Because of that, I thoroughly enjoyed playing in it.
The LeBron 14 isn't perfect, but no shoe is. Impact protection and overall mobility are great, traction wasn't bad either.
I value impact protection heavily, therefore, they are one of the best sneakers available right now.
The overall court feel, transition, cushioning, and clean-floor traction make the LeBron 14 feel fast and smooth to play in.
I consider the Lebron XIV one of the most comfortable but under performing Lebrons I've ever worn. Great cushioning and soft materials can only cover flaws to a certain extent.
As a guard, I did not enjoy the shoe. But for big guys this should be a great shoe.
User Reviews of the Nike Lebron 14:
No user reviews so far
Traction of the Nike Lebron 14:
The traction is pretty standard.
Clean court? All good. Dusty court? You'll need to swipe.
It gets the job done for sure, it just could have been better.
Depending on the floor, great. Or not great. Good, maybe?
Traction on clean floors works well. However, on a dusty court you need to wipe constantly.
On a clean court it was good, but it picks up a good amount of dust quickly.
Cushion of the Nike Lebron 14:
The cushioning is pretty good, but to be honest I am not a big fan of the Hex Zoom setup.
Pod-based Zoom is back and feels better than ever.
Hex Zoom Air returns, and it is freaking awesome.
The cushioning is absolutely beastly and the impact protection is top of the line.
Zoom, broken into the smaller units, is bouncy, responsive, and cushions every landing and step perfectly.
Cushioning is the highlight of the XIV.
It wasn't amazing but felt okay
Materials of the Nike Lebron 14:
User Materials Rating: 
NA
Materials are an upgrade over the previous year.
I like the materials. I just don't like having to pay $175 for this type of material.
Overall, materials are good.
Overall, the materials get the job done in a nice package, but they just don't feel like $175 materials.
I'm not a materials snob so the materials work fine and feel soft but for $175 I expect better.
Materials do the job, but they could have been a little more premium.
Support of the Nike Lebron 14:
Ankle strap provides additional layer of support.
Thanks to the shoe's heel padding and the aforementioned strap, my feet were locked tight,
This is one area that definitely could have been better overall.
Support is good but still gives you a lot of flexibility.
Overall, this is probably the least supportive LeBron signature ever.
Support isn't great either.
It's a pretty supportive shoe
Fit of the Nike Lebron 14:
A little bit of heel slippage for narrower feet.
I was able to get a secure fit if I pulled the laces tight enough, and I found the strap to be very functional in adding a layer of security. But it all came at the price of comfort.
The LeBron 14 utilizes a one-piece bootie construction comprised of soft/flimsy materials.
Lockdown is the weakest part of the shoe and the laces come undone easily
It didn't work for me at all. Movement on cuts inside the shoe, heel slip, you name it I had it.
Lockdown wasn't great and there was a little bit of heel slippage.
Durability of the Nike Lebron 14:
User Durability Rating: 
NA
Outdoor of the Nike Lebron 14:
Traction was adequate outdoors.
We didn't test it, but outdoor use should be okay because the rubber is pretty hard.
Width of the Nike Lebron 14:
A little bit of dead space on the upper.
Going true to size might work out well for wide footers
The width is generous on the XIV
If you have a narrow foot you are going to swim in it
Size of the Nike Lebron 14:
I also found the fit to be very true-to-size.
In order to maintain the best containment while playing in them I'd personally recommend going down 1/2 size.
I'd say they fit true to size.
Length-wise, true to size was the way to go
These run very true to size.