Nike Zoom Kobe 1 Protro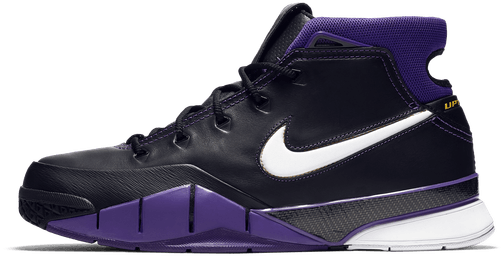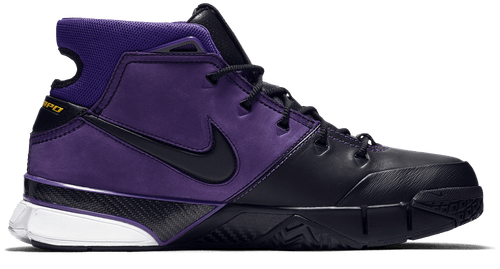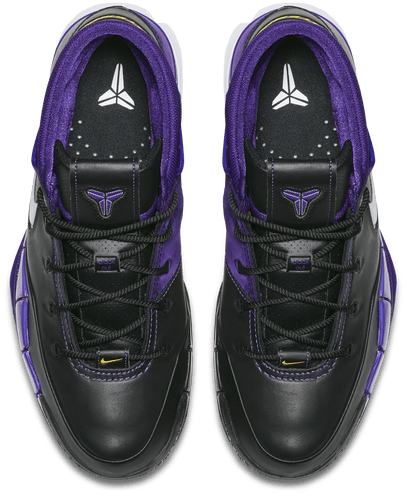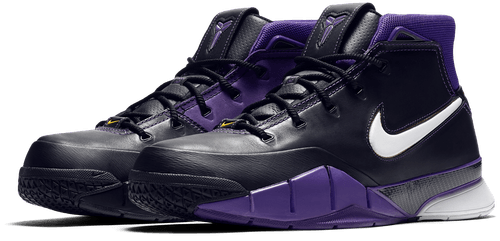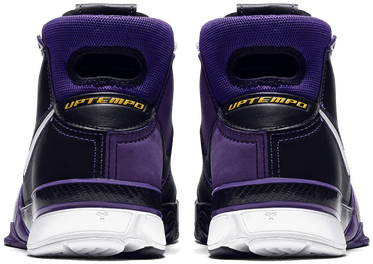 Very supportive leather upper, great traction, and responsive Zoom Air cushioning.
Best Suitable For:
Perfect if you like old-school basketball sneakers
Category Performance Ratings:
Comparison to Similar Shoes: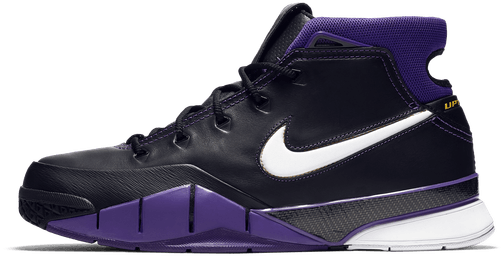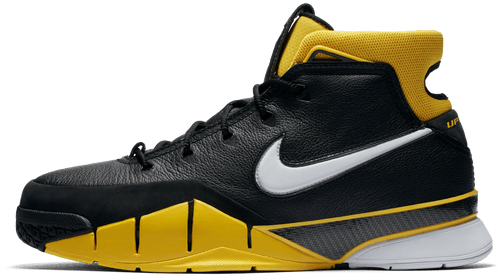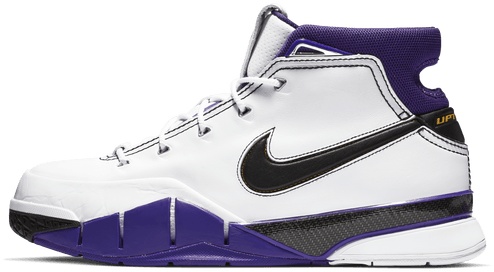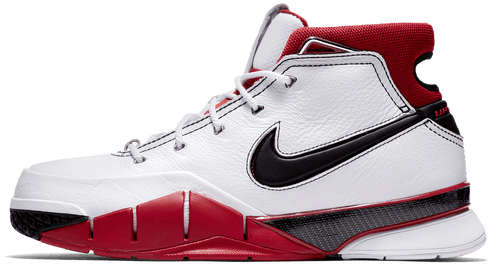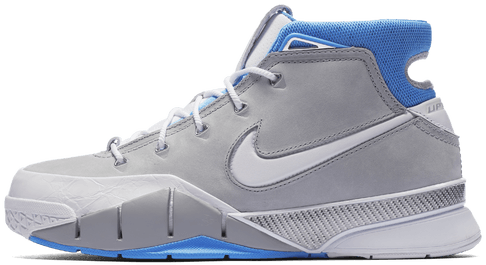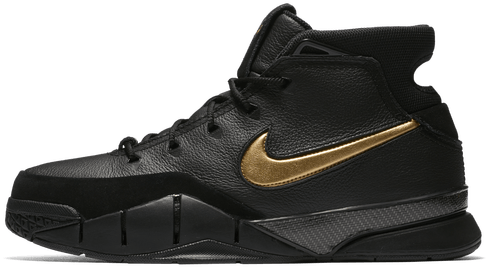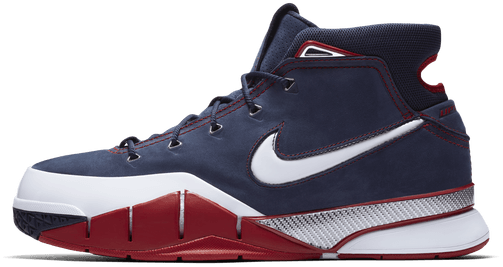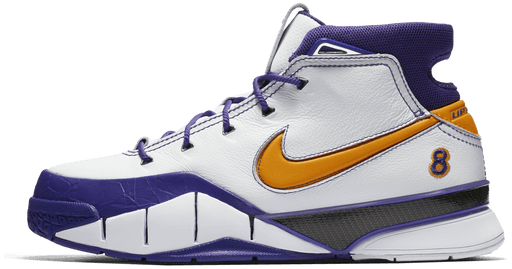 Nike Zoom Kobe 1 Protro Review
Performance of the Nike Zoom Kobe 1 Protro:
The performance retro of the original Kobe 1 Protro turns out to be very divisive. Some reviewers love the retro materials and sturdy feel of an old-school basketball sneaker, while others complain that these are too heavy and bulky compared to current performance sneakers. Traction and cushioning perform very well and the support is absolutely amazing because of the solid materials used. The fit is more problematic as the leather doesn't conform to your feet as well as modern textile materials do. If you like old-school basketball sneakers then you will love the Kobe 1 Protro, but if you are looking for a minimal and fast shoe then this isn't for you.
See all 6 reviews
Expert Reviews of the Nike Zoom Kobe 1 Protro:
It may be an opinion clouded in sentiment, but there is no denying it: the Protro is a great, great, great performer.
I miss shoes that are built like this. Nike reduced a bit of bulk from the original and created a shoe that I didn't want to take off again.
At $175, I wouldn't really recommend the Kobe Protro for on-court use. This is a great performer, but there are cheaper shoes that perform just as well. If you are a big Kobe fan or you like the old school materials, then go ahead and buy these!
The Kobe 1 Protro feels and plays like the OG which is a good thing! From traction to containment and balanced cushioning - it does everything right and gets a first-team rating from me!
At the end of the day, the Kobe 1 Protro still feels like a throwback sneaker. The materials feel heavy and restrictive compared to current basketball shoe models.
The Kobe 1 Protro is a decent big-man shoe. But for me, it was way too clunky and heavy. I feel like this is more of a lifestyle sneaker.
User Reviews of the Nike Zoom Kobe 1 Protro: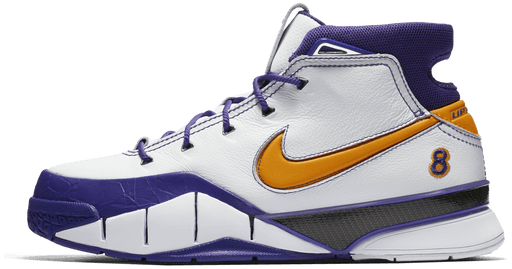 Just my kinda shoes, but it's heavy and not very breathable due to the material use, but loves it in terms of traction, cushion and kobe.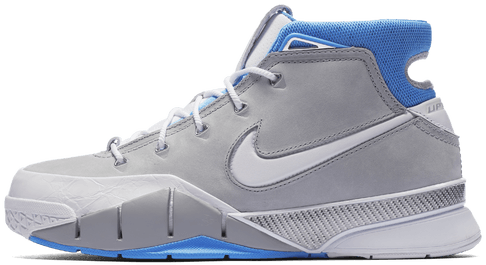 User didn't add a summary.
Traction of the Nike Zoom Kobe 1 Protro:
The Kobe 1 Protro sticks like glue to any floor.
It's the tackiest of tractions it grips the court — any court — like nobody's business.
Herringbone traction pattern always works. Whether I played on clean or dusty courts, I had no problems after a short break-in period.
The traction takes a little to break in but Nike did an awesome job with this multi-directional herringbone pattern.
The outsole isn't as tacky as I would have liked it to be.
The traction wasn't as good as I hoped it would be.
Cushion of the Nike Zoom Kobe 1 Protro:
Nike Zoom Ari cushioning like it was originally designed to be: low, fast, speedy and responsive.
The full-length Zoom Air here is low-to-the-ground, ultra responsive and has some nice feedback.
Full-length Zoom is my favorite cushioning setup and it feels amazing in the Kobe Protro.
I thoroughly enjoyed the full-length Zoom cushioning which provides a great blend of fun, impact protection, and court feel.
This is a very versatile cushioning setup which is very responsive, fast, with decent impact protection. Perfect for explosive wing players.
The cushioning feels very responsive and fast.
Materials of the Nike Zoom Kobe 1 Protro:
Expert Materials Rating: 
9.1
(ranks #8 of 233)
This is it: leather, suede, and leather, and more suede. Takes a while to break-in but then it feels great.
I had forgotten just how nice leather is to play in!
Super-nice, old-school, real leather.
The leather and suede are a little stiffer than the original and need some time to break in.
The leather is very soft and feels great on foot.
Support of the Nike Zoom Kobe 1 Protro:
Wide base, large outrigger, lateral support from foam teeth on the lateral side of the midsole and the sturdy leather provide all the support you need.
Tthe forefoot stability is some of the best around — maybe even of all-time.
I experienced slight heel slippage even when cranking down the laces. No side-to-side movement on the footbed, great torsional stability, and the lateral outriggers protect your ankles from rolling.
The ankle is very flexible and provides you with a wide range of motion but not a ton of support. The outsole is very wide and flat which helps to prevent ankle sprains.
If you feel like basketball shoes are too flimsy these days, then you will enjoy the Kobe 1 Protro because the materials are tough enough for even the most explosive players.
Your feet are going nowhere in these shoes!
Fit of the Nike Zoom Kobe 1 Protro:
In the beginning, the shoe will feel bulky and disconnected because the leather takes a while to conform to your feet. Fit becomes much better after playing in the Kobe 1 Protro for a few days.
Once the leather is broken-in the fit was great and almost provided the mobility of a low-cut.
Hugs my feet nicely and the leather feels comfortable after breaking it in.
No heel slip. No movement side to side. Well done Nike!
Even though I spent a ton of time trying to lace the Kobe 1 Proto as tight as possible, I didn't feel locked-in because the leather didn't conform to my feet.
I felt the fit was bulky and cumbersome.
Durability of the Nike Zoom Kobe 1 Protro:
User Durability Rating: 
10.0
(ranks #9 of 233)
Outdoor of the Nike Zoom Kobe 1 Protro:
The rubber is thick and hard enough to hoop in outdoors
The Kobe 1 Protro should last a long time, even outdoors.
Outdoor use should be good because of the hard and thick rubber.
Width of the Nike Zoom Kobe 1 Protro:
There is a little bit of dead space in the forefoot in the beginning.
If you don't have a drastically wide foot then the leather should break in around your foot.
Slightly narrow in the forefoot but loosens up over time.
The leather doesn't create this second skin feeling and will stretch out over time.
The Kobe 1 Proto runs wide.
Size of the Nike Zoom Kobe 1 Protro:
Length-wise, stay true to size.
I'd recommend true to size.
I went down half a size and they fit me just fine.
I should have gone down half a size.