Puma MB.01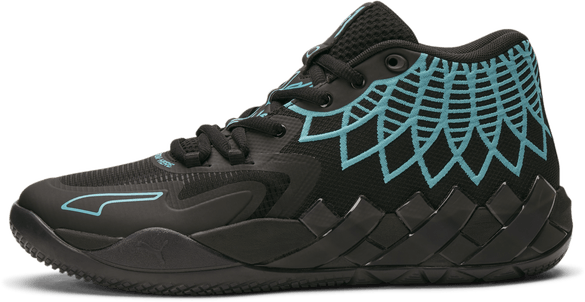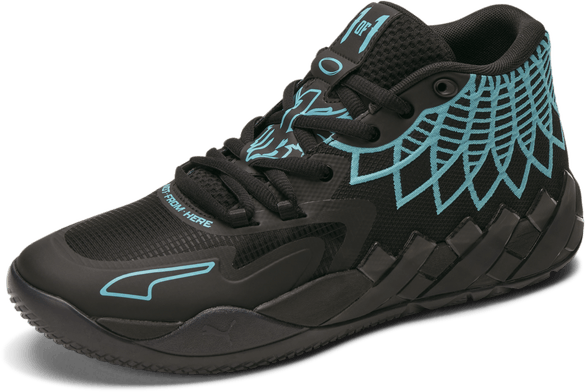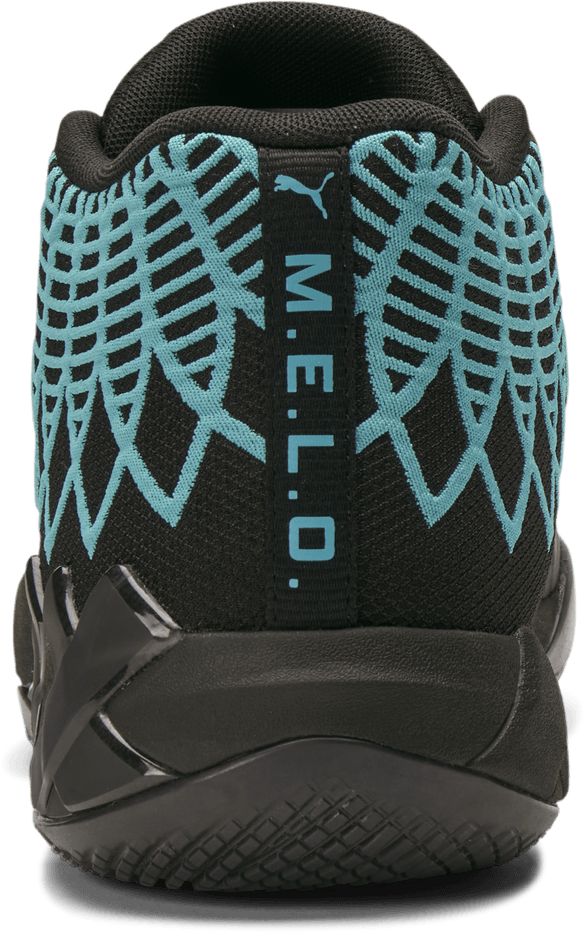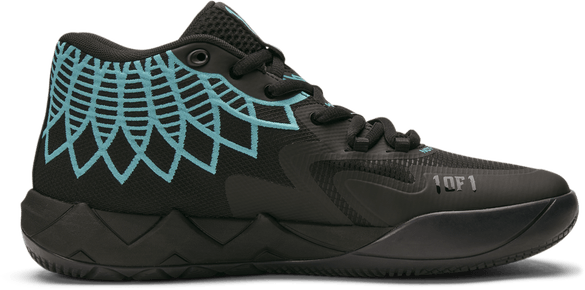 The Puma MB.01 is one of the best debut signature models in a while.
Best Suitable For:
Good fit for players that are looking for a solid overall shoe.
Category Performance Ratings:
Comparison to Similar Shoes: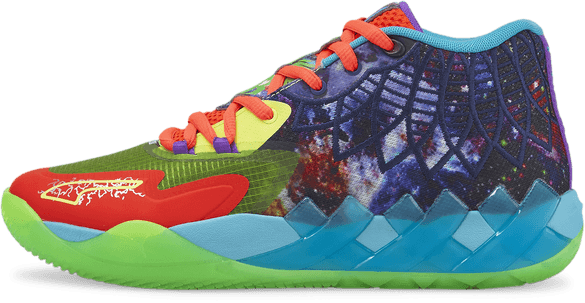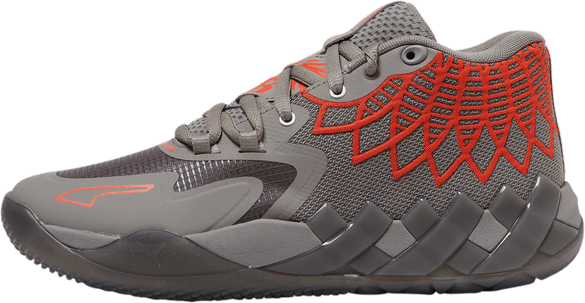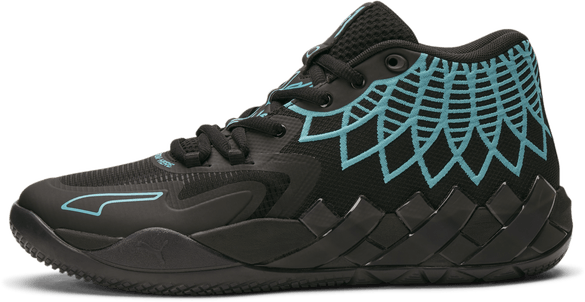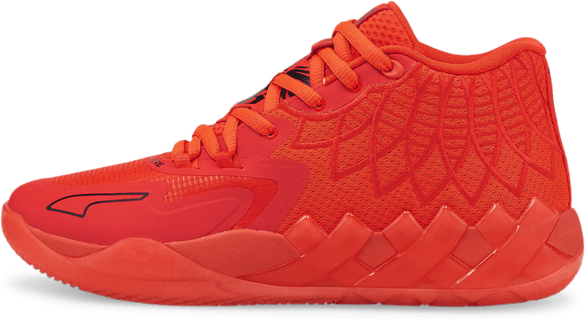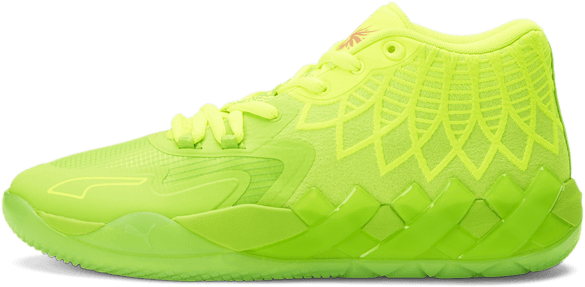 Puma MB.01 Review
Pros:
Puma's Nitro foam has great balance
The shoe is very comfortable
Cons:
Traction picks up dust easily
Performance of the Puma MB.01:
The Puma MB.01 is LaMelo Ball's debut signature shoe, and it makes a positive first impression. Starting with the traction, reviewers agree that the shoe performs excellently on clean courts. It does pick up dust which can cause inconsistencies if you don't wipe. The cushioning setup finds the right balance between impact protection and responsiveness. Despite the materials being synthetic, they feel comfortable. Reviewers agree that this is one of the more comfortable shoes on the market. The MB.01 is also one of the better shoes for players with slightly wider feet. It's very accommodating in that regard. A wide base and the lacing setup keep you secure and locked down. Puma has a potential hit on their hands with the release of the Puma MB.01.
See all 10 reviews
Expert Reviews of the Puma MB.01:
The Puma MB.01 is a fantastic start to a signature shoe line. Traction and cushion are the highlights, but nothing to point out for negatives on this model.
The Puma MB.01 is a solid, all-around hoop shoe with nothing to complain about besides the lack of premium materials. It features well-performing traction and cushioning at a reasonable price.
LaMelo Ball's first signature shoe, the Puma MB.01, is amazing. I love playing in these. This is a versatile option for a number of different playstyles.
The Puma MB.01 is one of the most comfortable shoes I've worn in a long time. I think these could be one of the best first signature shoes ever.
LaMelo Ball's Puma MB.01 is an excellent all-around shoe that players who enjoy quick, nimbler movements will enjoy. The shoe offers solid traction, and the materials perform exceptionally.
Overall, the Puma MB.01 is a pretty damn good shoe. It offers strong traction, cushioning, and upper materials.
The Puma MB.01 is a shoe that I highly recommend. It has a great balance of everything and is really fun to play in.
Although they aren't the sleekest, the Puma Melo MB.01 does provide great balance and comfort. The cushion is a perfect balance, and the materials do a great job of keeping your feet feeling nice.
Puma did a great job of putting together LaMelo Ball's first signature shoe. The shoe is fun to play in and has little to no downsides.
I think the Puma MB.01 is a fantastic shoe at this price point. They might just be the best budget shoe out right now.
User Reviews of the Puma MB.01: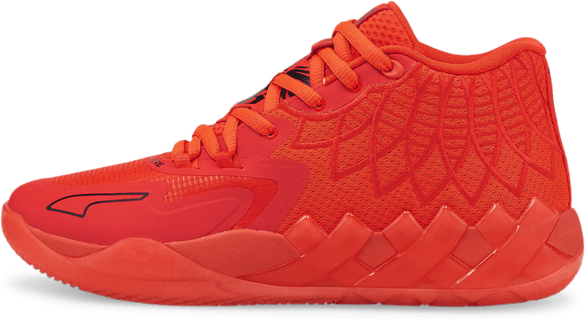 The Puma MB.01 is one of my favorite shoes. It looks nice and is a solid performer, although it takes time to break in. The cushion is very comfy, and while I mostly played on a dusty court, the traction was still solid, although it picked up dust pretty quickly. Pretty good lateral containment, but order 1/2 size up, because it is snug, and the laces are a little short. Outside use is ok, it will hold up but will look gross after. It's a good all-around shoe, with nice colors and good pricing.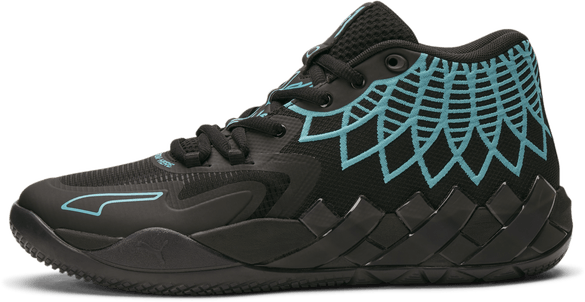 I love wearing this shoe. Once broken in it fits really nicely and the materials feel premium. I love the shoes nitro foam, not to mention the overall aesthetics of the shoe. It's truly one of one. It's traction picks up stuff like a vacuum though. It picks up dust so easily but now I just wipe my shoes every dead ball, but makes me feel like a baller. I also can't say it's impact protection is very good just because despite wearing low tops my whole career, I rolled my ankle in these.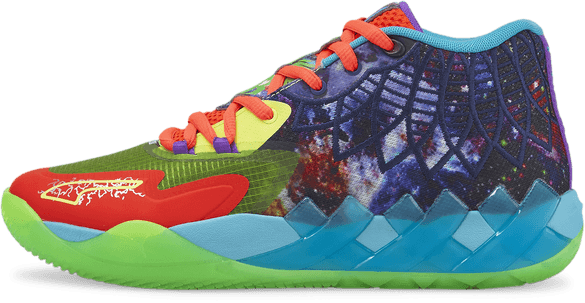 These shoes are absolute fire!The cushioning is perfect for playing game after game without hurting your feet they also keep you close to the ground allowing you be quick and close to the court.The fact that they are mid tops that make your feet feel locked in but are also comfortable and flexible really sold me,I'm a quick PG and defensive playmaker and love the feel of mid tops but also like shoes that are light, supportive and have good court feel.The grip is great on clean courts.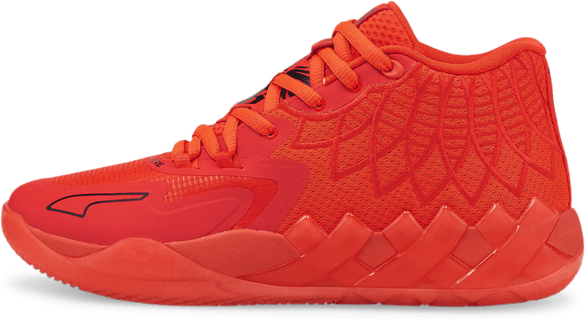 The Puma MB01 is worth every penny in my opinion. I didn't have huge expectations for a first model signature shoe costing only $125, Puma has really done an exceptional job with this particular model. It far surpasses anything Adidas has put on the market this year and is superior even to anything Nike and JB offer in this price range. The whole shoe feels very well padded and cushioned inside and out I am more than satisfied with what I got for what I paid.
When I first wore these shoes and tried them outdoors I was very disappointed but then - as I mostly play indoors - I tried them indoors and they were a masterpiece. They picked up very little dust that I could just wipe off, the cushioning was very comfortable, it's looks were very appealing and much more, however, the only small thing that I don't like about these shoes is that my feet get a little warm and sweaty because of the good cushioning.
Traction of the Puma MB.01:
Puma uses a non-slip rubber compound for traction, and there could not be a more accurate way to describe this shoe.
The traction isn't the best, and it takes time to break in. It's solid, though.
The traction performance is amazing. It sticks like glue, but it picks up dust pretty quickly. With wiping, you don't notice it, though.
It has one of the best tractions on a clean court. However, on dustier courts, it collects a lot of dust. It still performs well, but it will pick up dust.
The traction works similar to Formula 1 style tires, where the rubber gets traction from surface area contact. Overall, the shoe performed exceptionally well.
The traction doesn't pick up as much dust as expected. In terms of performance, it performed well but didn't grip as hard as I wanted.
The traction on here was pretty good. You'll have no issues whatsoever. The rubber is tacky, but it does pick up dust easily.
My experience with traction has been inconsistent. The rubber compound picks up a lot of dust, and the pattern is tight-knit.
The rubber compound picks up dust easily, but it still performs well.
I barely had to wipe on a clean floor. The traction is really reliable.
Cushion of the Puma MB.01:
The Nitro foam midsole is crazy soft. The comfort is nice and requires almost no break-in time.
I was surprised by how good the cushion felt in this shoe. It's perfect for high-energy players because it's soft and responsive.
The full-length Nitro foam feels nice. It provides a bit of compression, but it's still soft.
The foam that Puma used is responsive and lightweight. It feels perfect for most guard play. The impact protection isn't the best, but the court feel is good.
It's a bottom-heavy feeling shoe, so it doesn't give you a crazy bounce. The shank is also below the foam, which helps the shoe mould better to your foot.
The Nitro Foam that Puma uses cradles your foot and provides a solid court feel. The best part is that the shoe doesn't compromise on cushioning to deliver that court feel.
The shoe features a full-length Nitro foam setup that provides a good balance of impact protection and responsiveness.
The nitro foam cushion is legit. They're soft, plush, and accommodating while still providing impact protection and responsiveness.
Cushion and comfort aren't the mainstays of the shoe. It's not uncomfortable, but it doesn't offer much compression. The shoe does provide a great court feel, though.
The step-in comfort feels nice straight out of the box. The Nitro foam midsole feels dense to start, but it becomes bouncy after playing in them.
Materials of the Puma MB.01:
The textile mesh is consistent, light, and breathable.
The materials are light and breathable. It's stiff to start, but it feels much better after breaking them in.
The mesh material starts off stiff, but after breaking them in, it starts to feel soft. It also conforms nicely to your feet.
The materials on the upper make the shoe feel like an extension of your leg. It's durable and comfortable.
It has a full textile upper mixed with some plastic and fuse overlays. The materials are industry standard.
This shoe is one of the most well-padded performance models. They are very comfortable. The only downside is that they could've been of higher quality.
The padding in the shoe makes this shoe very comfortable. I like the materials.
The materials feel stiff right from the get-go, but they break in nicely. It's nothing special quality-wise, but it works.
Support of the Puma MB.01:
I didn't have any issues with the lateral containment and support when I played in this shoe.
The foam and lateral cage provide solid support and stability. I experienced minor heel slippage, but tightening my laces removed that issue.
I had no issues with the support and lockdown. The materials do a great job of providing lateral containment.
The containment is good, but I have issues with heel slippage.
The foam rising up on the lateral side of the shoe do a good job of absorbing your weight and force to help support you on lateral movements.
The TPU and rubber that come up on the lateral side of the shoe cover you. The lacing and heel counter also perform well to keep you secure.
Your heel is locked in and contained. There's no movement on the footbed, and the base is wide enough to prevent your ankle from rolling over.
For lockdown, I had no issues. It's a sturdy shoe that helps hold you in place.
The internal heel counter and plastic TPU plate on the side work in-sync to harness your foot on lateral movements. I found the support to be great.
Fit of the Puma MB.01:
The fit is pretty much perfect.
The fit of the shoe is snug before breaking in later on.
The length of the shoe is perfect for me. It also has a snug toe box, which is something that I prefer in my basketball shoes.
The combination of the material ultimately allows for a 1-to-1 fit. They do a great job of locking you down.
The fit conforms to your feet nicely once you dial in the lacing.
I experienced no pain or stiffness in the mid and forefoot areas. If you have a narrow foot, you may experience extra room in the toe box.
The shoe is going to be one of the best at accommodating a wider group of players. However, it could be a tiny bit tricky for those that prefer a snug fit.
The materials are excellent for providing a comfortable fit. They feel great.
This shoe fits me nicely. There isn't much movement once you clamp the laces down.
Durability of the Puma MB.01:
Outdoor of the Puma MB.01:
User didn't add a summary.
Durability isn't the best with this shoe.
The nubs are large, and the rubber feels hard.
The shoe performs well outdoors, but the durability isn't the best.
I found the compound to be durable as well.
Width of the Puma MB.01:
The shoe does not feel narrow at all.
If you need a roomier fit, you might want to go up half a size.
If you have slightly wide feet, I would stick with going true to size. They accommodated me nicely.
The MB.01 has a more generous fit profile. If your foot is wider than 2E, I recommend going up half a size.
I would say the shoe caters to wide feet well.
These are going to be a great option for players with wide feet.
The shoe is a little narrow in the forefoot.
Size of the Puma MB.01:
I suggest going true to size.
I went true to size, and it fits me extremely well.
Going true to size will accommodate most.
I went down half a size, and it worked for me.
I have a slightly wide foot and going true to size fits me perfectly.
The shoe feels big. I would say you'd need to go down half a size. I went down to size and it fits well.
I went true to size, and it fit very well.
The MB.01s are true to size.