Air Jordan 31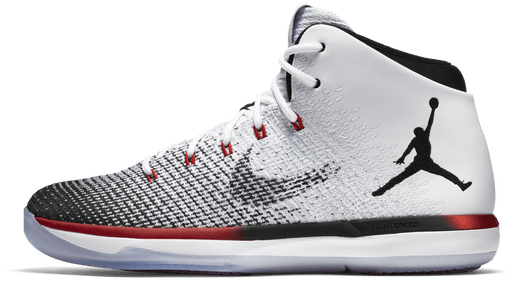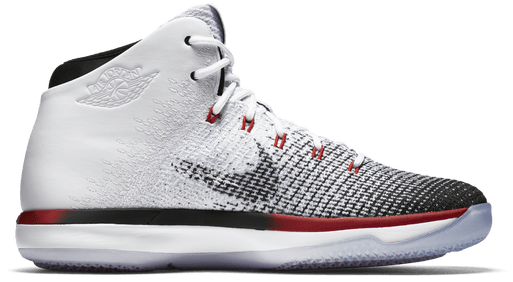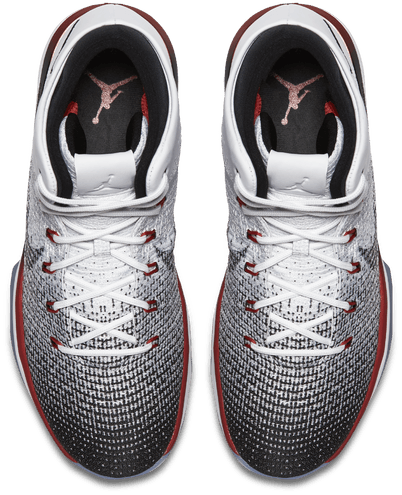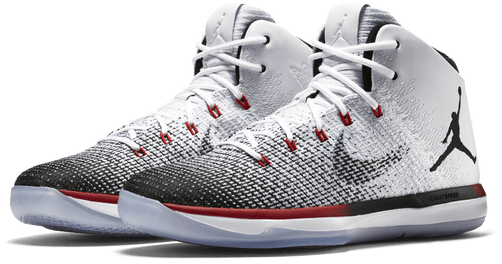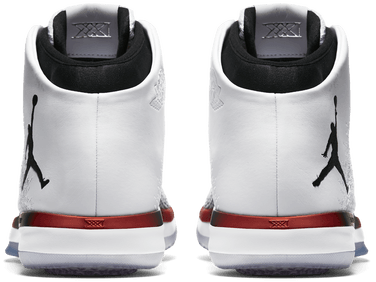 Great-looking, premium upper material
Best Suitable For:
Great shoe for Jordan fans with wider feet
Category Performance Ratings:
Comparison to Similar Shoes: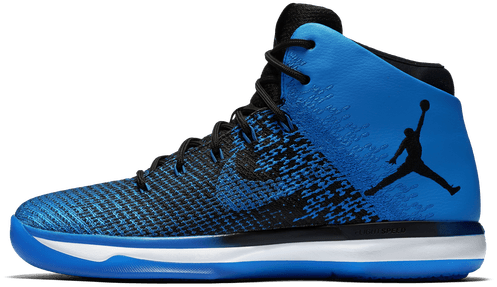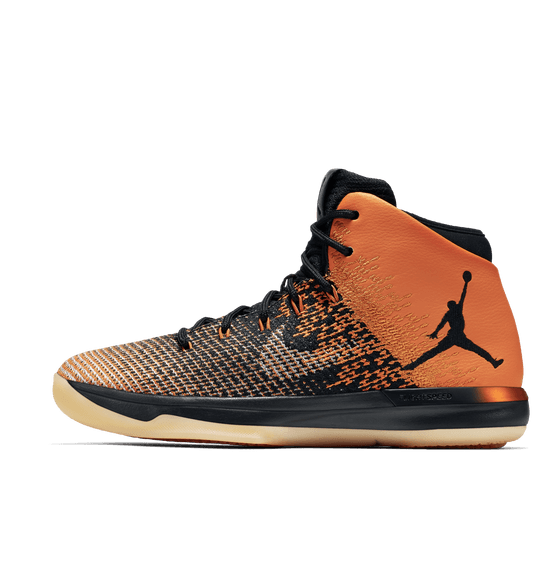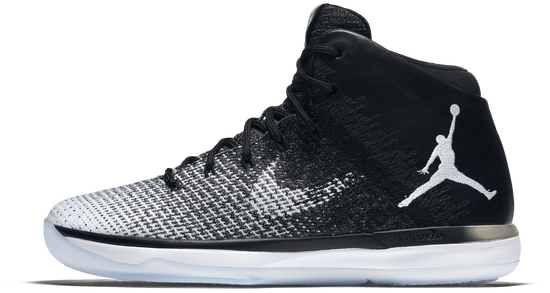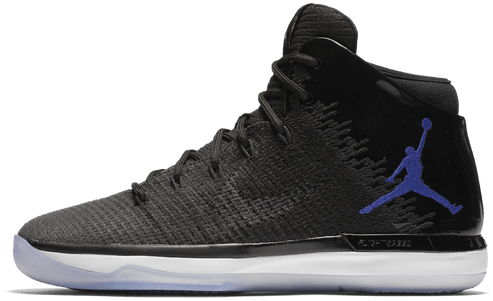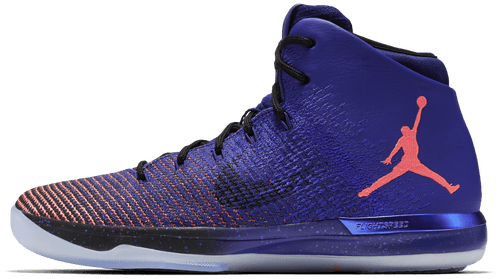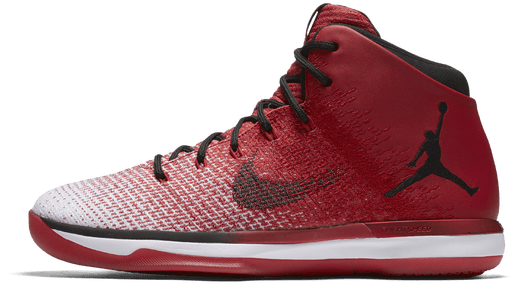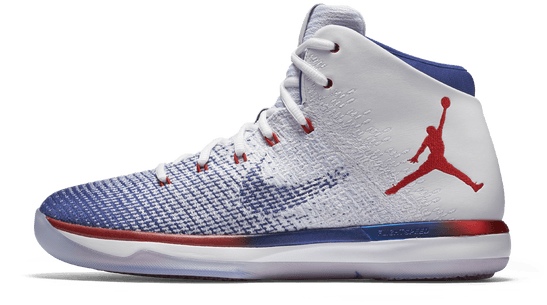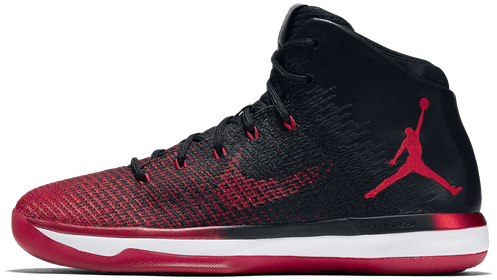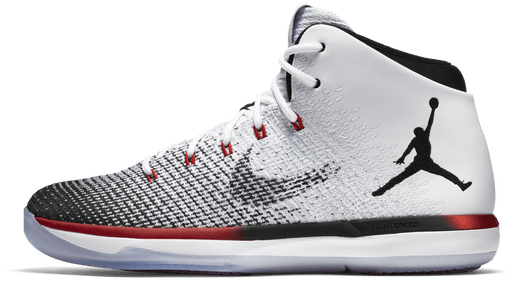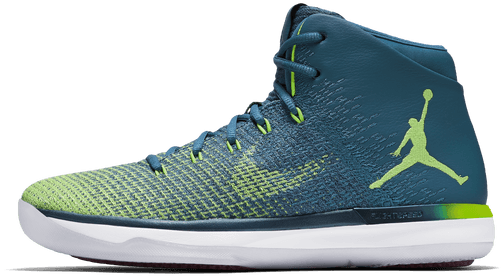 Air Jordan 31 Review
Pros:
Full-length Zoom cushioning
Cons:
Very inconsistent traction
Performance of the Air Jordan 31:
Overall reviewers are disappointed by the Air Jordan 31. While some think the traction is decent, others call it literally dangerous. The premium upper material gets a lot of praise but the synthetic leather heel is less liked and caused pain for a few reviewers. Overall, the traction is really killing what otherwise could have been a great shoe.
See all 7 reviews
Expert Reviews of the Air Jordan 31:
Does the shoe perform? It absolutely does. I do like how the shoe adapts to my movements while providing adequate lockdown and support. The cushion feels fine but I was expecting something totally different or new, and the traction has its suspect points.
I wasn't impressed by the Air Jordan 31 because the traction really holds them back. Other then that it is a pretty solid shoe and get's the job done.
I've come to expect the best from the modern Air Jordan line when it comes to performance, and the Air Jordan 31 fully delivers. There are a few matters of personal preference, but overall, there is little to criticize.
I did like the super soft woven upper and the responsive cushion.But inconsistent traction and pain in the heel from the achilles padding keep this shoe from being in my regular rotation.
Each piece of the shoe is great. Put them together and it's not a perfect match. The biggest issue to tackle is how to get full length unlocked Zoom to be more stable underfoot.
These shoes are absolutely incredible - aside from the catastrophic failure that is the traction. I can't play in these because the traction is literally dangerous.
Overall, my opinion of the Air Jordan 31 is really mixed. Definitely a drop-off from previous models, but still a solid performance sneaker.
User Reviews of the Air Jordan 31: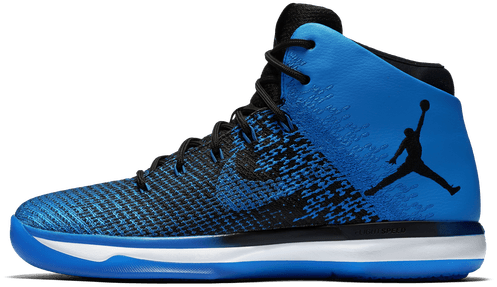 Nearly everything was great, except for the traction, had one real bad slip and lost confidence in it. Cushioning has bottomed out slowly and the support isn't really that good. Mad comfortable though.
these shoes are all bark no bite loudest squeak ever but feels like ice skateing (NO JOKE)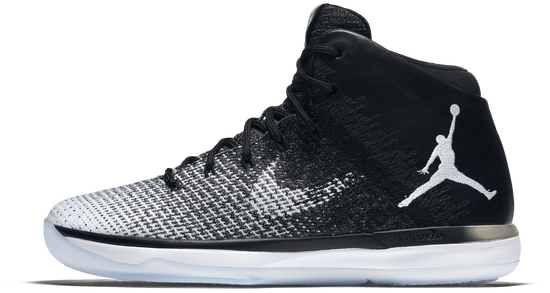 User didn't add a summary.
Traction of the Air Jordan 31:
It's not bad, but it's not great — it's inconsistent.
Decent traction at best, don't be surprised if you do a split on dusty courts.
When the sole of the Air Jordan 31 is clean, the herringbone-style pattern offers a secure grip, but it had a tendency to pick up dust fast.
The traction is very inconsistent. Any type of dust - you are in trouble!
While it's nowhere near as bad as the XXX's traction, it's still pretty inconsistent.
The traction is not terrible, but it is far from good.
Cushion of the Air Jordan 31:
It's been a while, but I'm glad full-length Zoom Air is back.
Full length zoom and Flightspeed tech - Jordan brand is giving the customer the best they have to offer
Overall impact protection has improved. But it comes at a price. Court feel, while still good, isn't at the level of previous years.
Full length zoom is awesome as always, while still providing court feel and responsiveness.
Impact protection, court feel, responsiveness, it's all there in the XXXI. The thing I wasn't a fan of is how unstable it feels.
Full-length zoom cushioning, super-low to the ground and very responsive.
The cushioning wasn't as outstanding as in the last three Air Jordan models, but it is still one of the best options for impact protection.
Materials of the Air Jordan 31:
Expert Materials Rating: 
9.3
(ranks #6 of 252)
This is what the Air Jordan XXX should have been.
Flyweave is my favourite upper material - I wouldn't change anything!
Performance upper feels nice, but I don't like the synthetic leather in the heel.
The materials on the XXXI are easily its best attribute, this is performance woven done right.
Man is this upper nice. Premium materials and very comfortable fit.
Support of the Air Jordan 31:
The support is good but not outstanding.
I didn't have any issues in the support department, but the retro shilouette doesn't help with containment.
Innovative ankle support combined with the lateral forefoot's large outrigger makes for a stable and reassuring playing experience.
Support and lockdown might be the biggest disappointment in this shoe for me. Full length zoom feels wobbly and doesn't offer stable platform for quick cuts.
Too much space in the toe box and full length Zoom feels wobbly.
Support is nice, no complaints there. Lockdown is really good too.
Support is not phenomenal but definitely good.
Fit of the Air Jordan 31:
I'd say the fit is one of my favorite aspects of the shoe.
The overall fit is nothing less than great.
The AIr Jordan XXXI provides a sublime fit that's easy to slide on and off, and can be laced as loose or tight as your personal preferences allow.
Overall comfort of the fit is solid, but I had severe pain in the heel when lacing too tight.
Some lace adjustments will be needed during your first couple of games to ensure you're getting the best and most secure fit.
Fit is so awesome you forget you are wearing shoes.
The first time I wore them they absolutely tore my heel up.
Durability of the Air Jordan 31:
Outdoor of the Air Jordan 31:
I think outdoor you should be fine because the rubber is hard.
Width of the Air Jordan 31:
My slightly wide Shrek-like feet had no problem
If you have a wider foot you are going to enjoy these
They fit wide in the toe area.
The Air Jordan XXXI fits a bit wide.
Slightly wide and roomy in the toe box.
Size of the Air Jordan 31:
The Air Jordan 31 fits true to size.
Jordan Brand is really good at making their shoes fit true to size.
The Jordan 31 fit true to size.
The Air Jordan XXXI fits true to size.