Converse G4 Low
Released 5/2020, Low Top,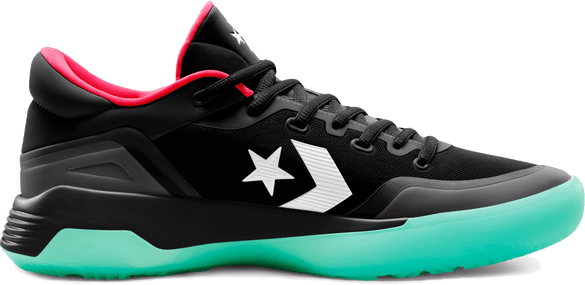 A unique looking sneaker with responsive React cushioning
Best Suitable For:
Works best for players looking for a responsive and stable shoe
Category Performance Ratings:
Comparison to Similar Shoes: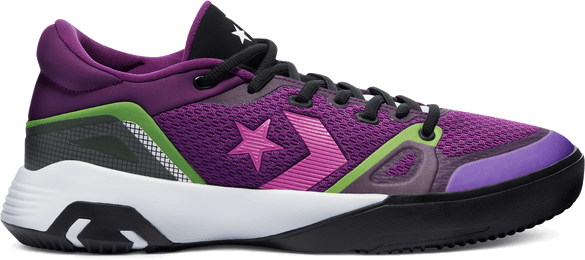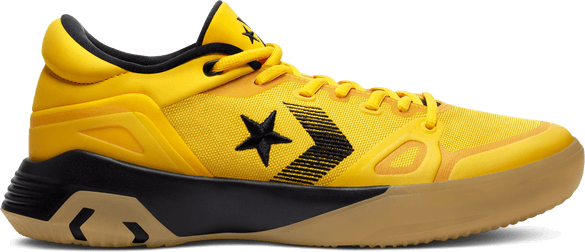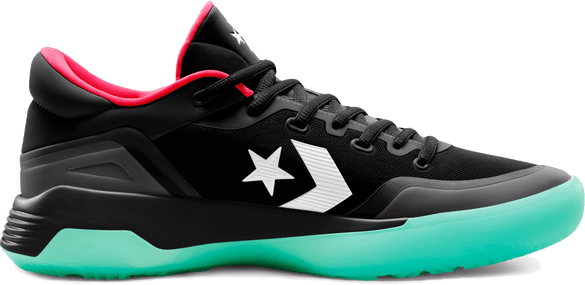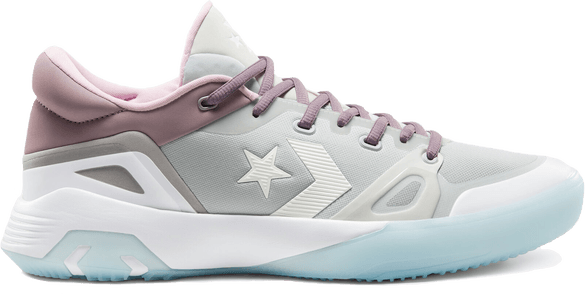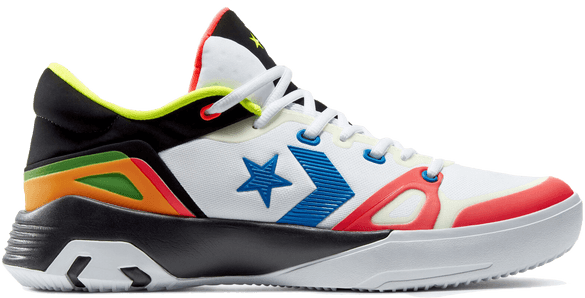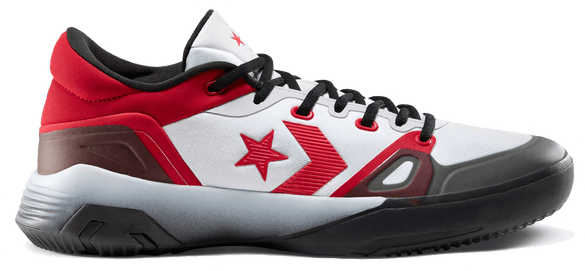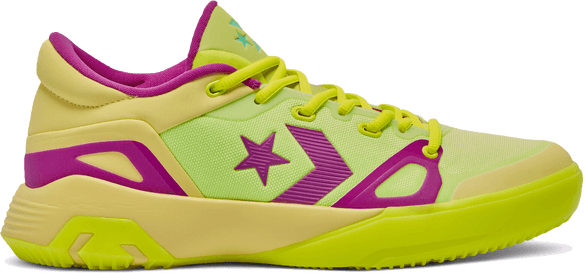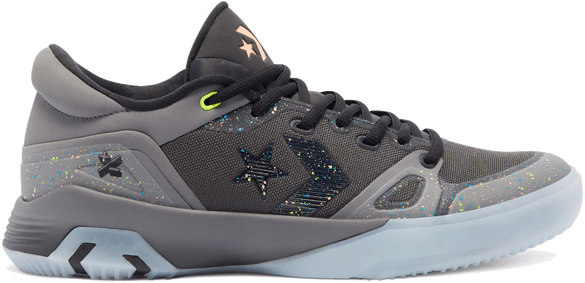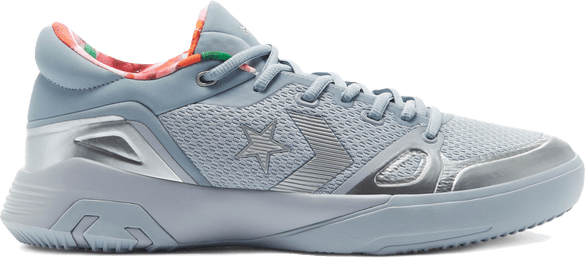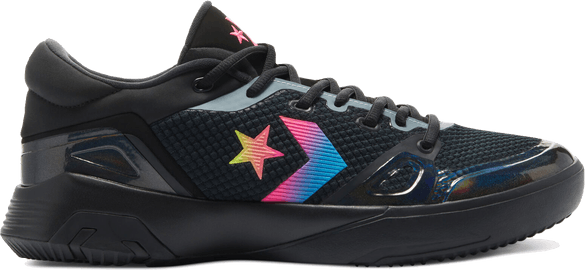 Converse G4 Low Review
Cons:
Could have more impact protection
Performance of the Converse G4 Low:
The traction on the Converse G4 Low was good and worked well indoors and outdoors. It suffered a little on dust but could be easily wiped off. The cushion setup is very responsive and the React cushion used is more firm than React used in running shoes. The materials are solid and rigid which helps with the shoes overall stability. They are comfortable on foot. Reviewers found the fit to be long and narrow, so sizing up at least half a size is recommended. The support was really good and overall there were no issues with lateral stability or containment. Overall these are a solid pickup at $110 or $120 and cater towards players who need a rigid shoe that is responsive.
See all 2 reviews
Expert Reviews of the Converse G4 Low:
The Converse G4 are good performers that I enjoyed playing in. Personally they weren't as fluid or smooth as I would have liked, but I feel like all players can play in this shoe.
For $120 I would say the Converse G4 is a pretty good shoe. You get a unique shoe that performs well overall and I don't think you'll be disappointed unless you need a lot of impact protection.
User Reviews of the Converse G4 Low:
No user reviews so far
Traction of the Converse G4 Low:
The waffle traction pattern worked well on an outdoor court. There was a good bite when I tried them on my wood floors indoors too. These don't seem like they'll pick up a lot of dust because the grooves are spaced out well.
This multidirectional traction pattern is actually pretty good. If you guys are playing on clean courts you shouldn't have any problems, but dust might cause you to slide a little bit. They don't pick up that much dust and it is easy to wipe off. Overall I was pretty satisfied with traction.
Cushion of the Converse G4 Low:
The cushioning is probably one of my favorite parts of the shoe. They are using a React midsole and a forefoot Zoom unit that feels good. The forefoot is bouncy and the heel has some nice compression. The React used here is definitely stiffer than React in Nike's running shoes. This is a very responsive cushion setup with decent impact protection.
The React midsole and forefoot Zoom unit don't feel like cushioning from a React lifestyle shoe. It is more firm and you can tell it is more geared towards performance basketball. You get a very light bounce and some impact protection, but a lot of court feel and responsiveness. This cushion is more catered towards guard style players.
Materials of the Converse G4 Low:
User Materials Rating: 
NA
The entire upper is made of a ballistic nylon material that I really like because it is so supportive. It does not stretch at all, but it is thin and conforms to your foot pretty well. Quality overall is okay and feels good on foot.
The materials used here are really good. The upper is a ballistic mesh material that is very structured and feels nice on foot. This mesh provides great structure and support which is awesome because this is a very low cut sneaker. There are some plastic overlays around high wear areas which will definitely help with durability.
Support of the Converse G4 Low:
As far as support and lockdown goes, I had no issues. The lateral containment was good and the internal TPU heel counter worked well. Lateral stability was good even with no outrigger because the shoe is pretty wide.
I had no issues with the support here. I had some heel slippage at first in one shoe, but it went away as I played more. The internal heel counter provides lockdown and there was no side to side movement on the footbed. The base is pretty wide as well which helps with stability. Even though these are low cut, the support was really nice.
Fit of the Converse G4 Low:
Even going down half a size these still were a little long for me. The lateral side had a plastic fuse piece that was hurting the side of my pinky toe even when my laces were loose. It is snug in the toe box area, but overall I really liked it. These are great if you have a narrow foot.
These fit slightly long and narrow and caused some pain on the sides of my foot where my pinky toe is. There is no dead space in the toe box area and the tongue fits nicely over your feet.
Durability of the Converse G4 Low:
User Durability Rating: 
NA
Outdoor of the Converse G4 Low:
Durability seems okay and the rubber is really hard in the middle of the outsole, but the perimeter is fraying.
Width of the Converse G4 Low:
This shoe runs super narrow.
As a slightly wide footer I definitely felt some pain in the forefoot area. I'd say go up half a size.
Size of the Converse G4 Low:
These were pretty long in the toe so I returned them and went down half a size. If you want a super snug fit I'd say go down a full size.
These are pretty true to size and maybe a tad bit long.