Nike Lebron Soldier 11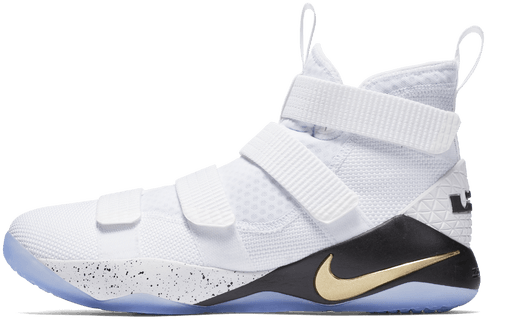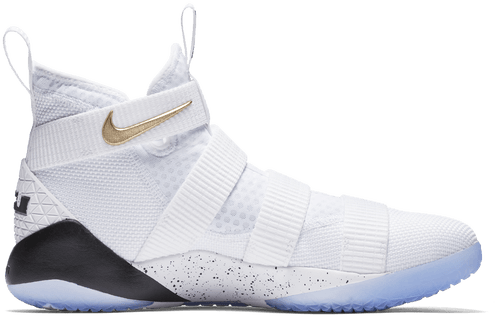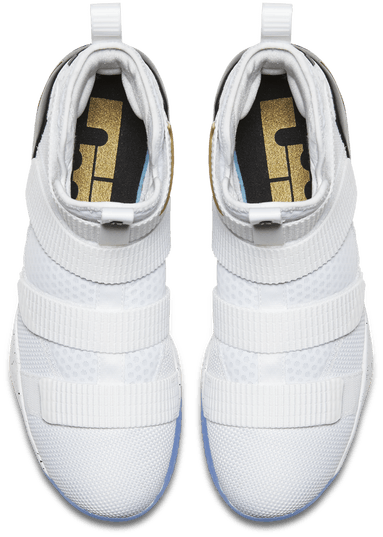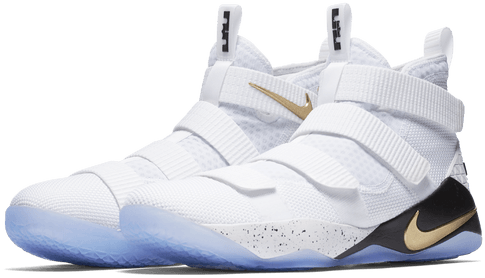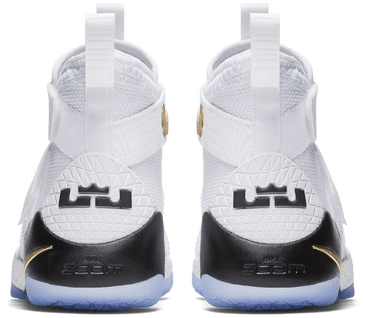 Great support and lockdown for a very secure feeling
Best Suitable For:
Recommended for bigger guys who look for impact protection and support
Price Comparison:
Available at 3 shops | Official Retail Price: $129.99
Category Performance Ratings:
Comparison to Similar Shoes: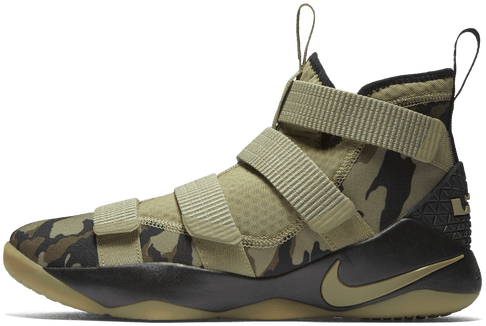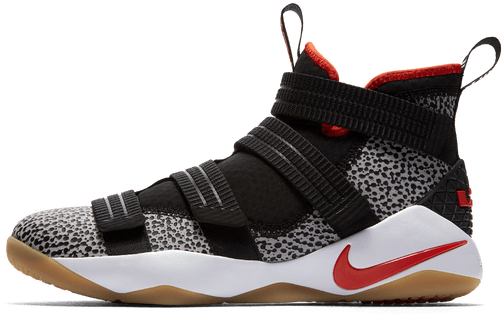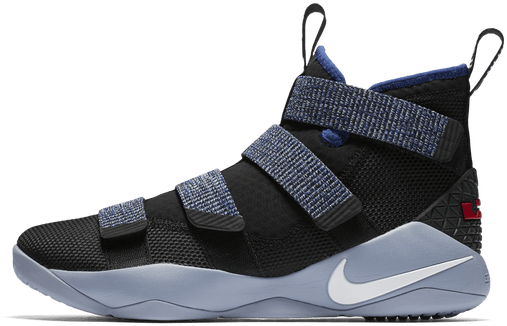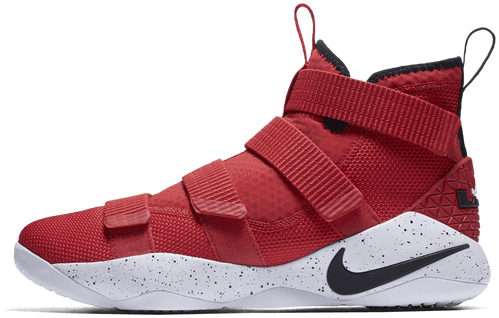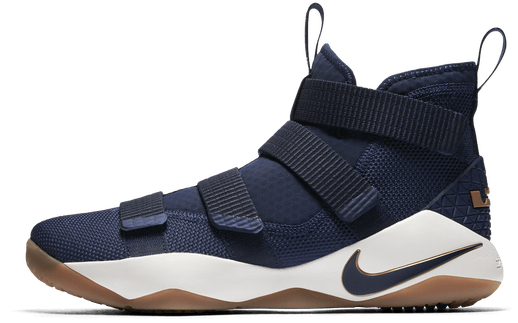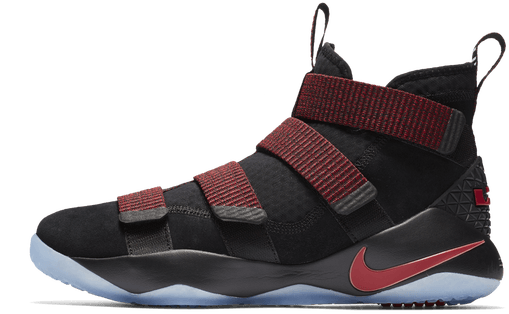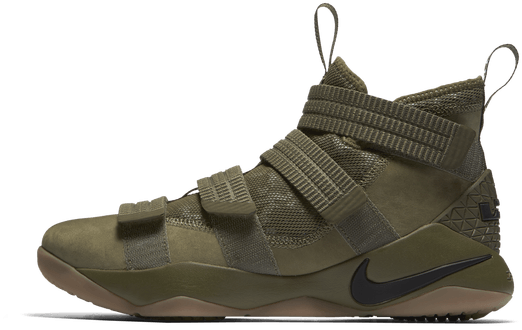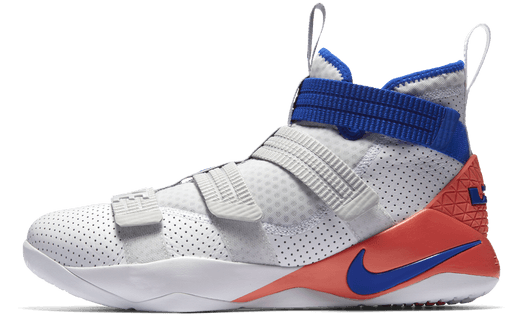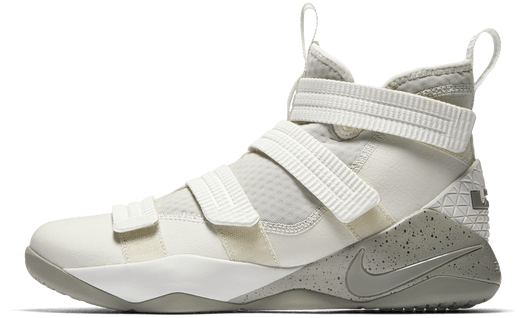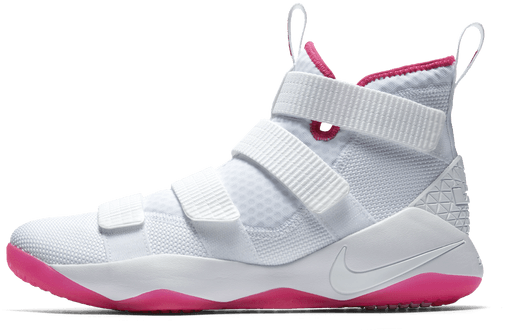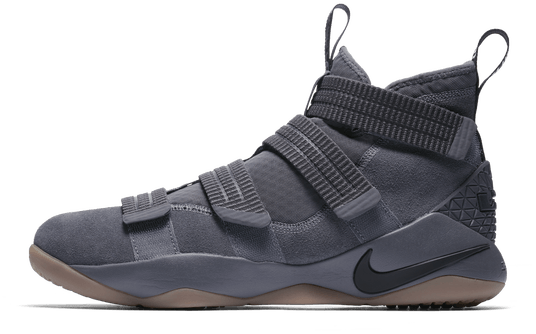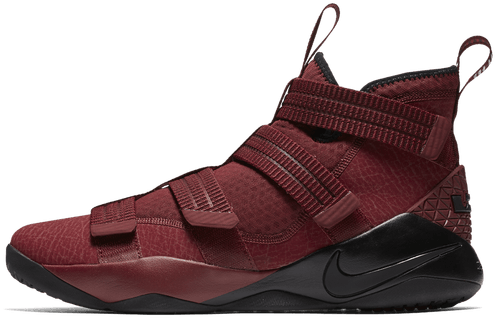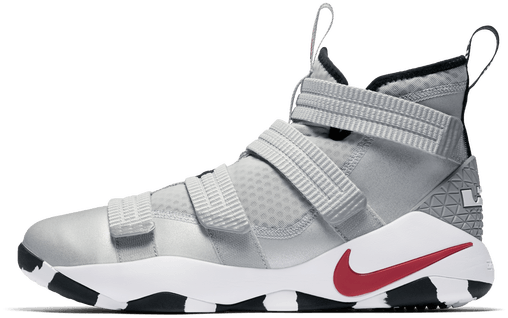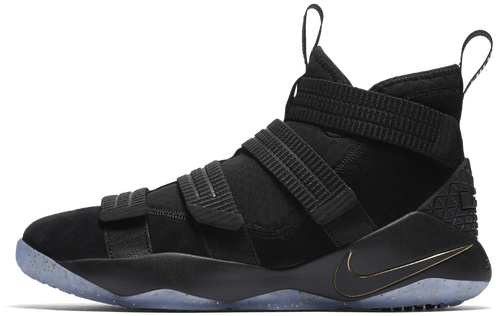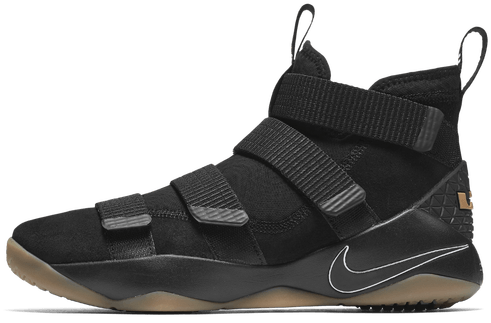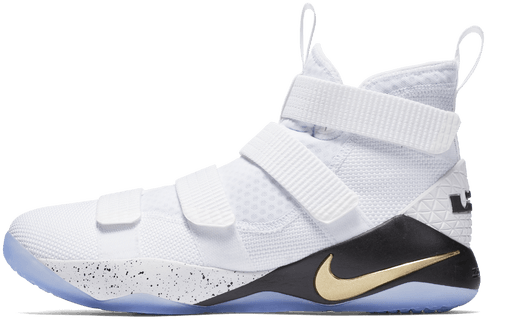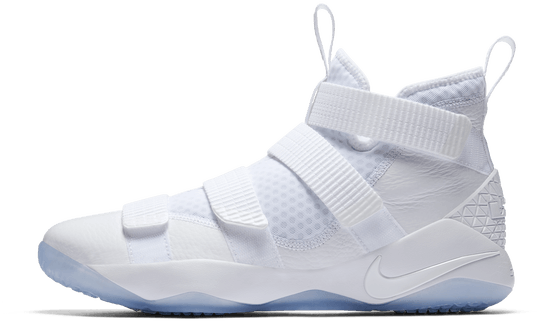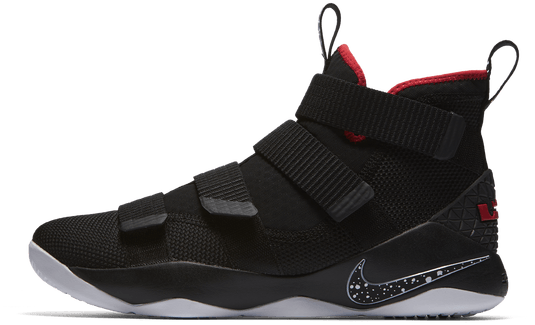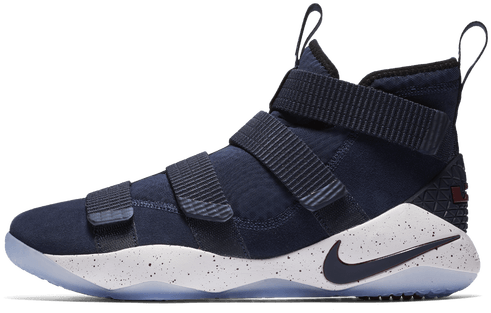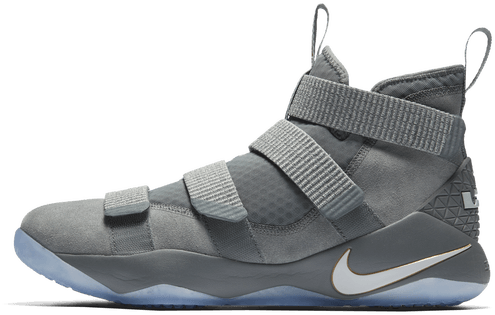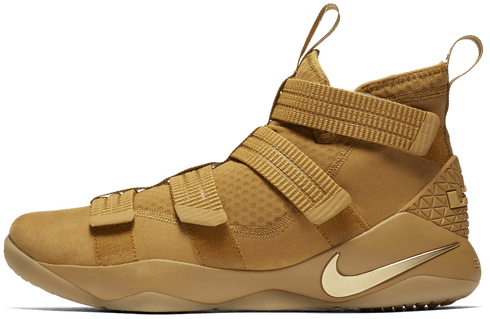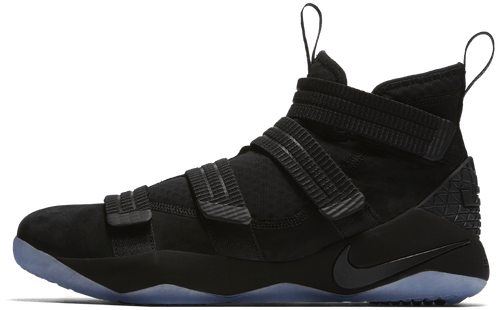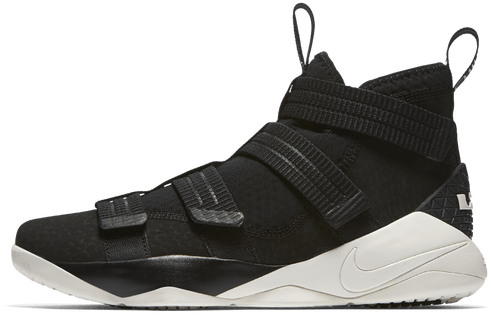 Nike Lebron Soldier 11 Review
Performance of the Nike Lebron Soldier 11:
The Nike Lebron Soldier 11 gets good to great marks in every category. Unfortunately, traction is a little inconsistent, especially on dustier courts. The support and lockdown are the strongest features of this shoe making you feel very secure on the court. Overall, these shoes are recommended for bigger guys who look for impact protection and support and don't mind the slight bulkiness and inconsistent traction.
See all 8 reviews
Expert Reviews of the Nike Lebron Soldier 11:
Overall, the Nike Lebron Soldier 11 is the bomb, I love it! I have no complaints about it whatsoever. This shoe jumped up to #2 on my rotation, that's how much I liked it.
Although the Soldier XI doesn't do anything extremely well, it's a very solid shoe all the way around.
While traction could still use a little bit of work, the cushion is immensely better than the last go-around. Suitable for every position on the floor and a great option for players than want a little bit of everything with their on-court shoes.
A well-rounded shoe that provides a ton of support and lockdown. Traction is decent. Not recommended for shifty guards because it feels a little bulky, but a very good shoe for bigger players who value impact protection, lockdown and support.
The LeBron Soldier 11 in many ways is "just" the LeBron Soldier 10.1. That's really not a bad thing though, as the Soldier 10 was a great shoe, and the 11 improves on almost every aspect of its design with very minimal compromise.
Good for what it does, doesn't quite get the Kick Genius stamp of approval but definitely gets the job done. The best Lebron Soldier I ever played in for sure.
The Nike LeBron Soldier 11 is a very versatile sneaker. Any guard or slashing forward will find something that they like. It is a solid option both indoors and on the black top, yet it isn't quite "elite." Had Nike went all out on the cushioning and made it a little more stable, it would have easily been a top-tier performer.
It's a really, really solid shoe. I loved the cushioning and responsiveness, the support and lockdown were really solid, but traction was very inconsistent. Not my go-to shoes but definitely in the rotation.
User Reviews of the Nike Lebron Soldier 11: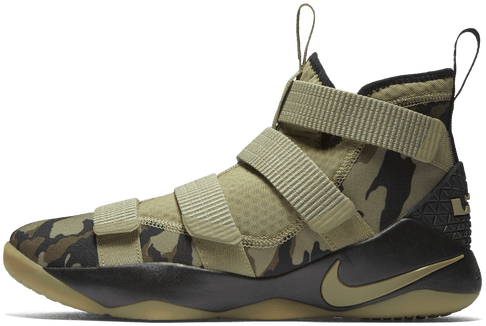 this shoe has the best support I've probably ever played in. The cushion is there but felt very little. the traction in one word is well, inconsistent. On a dusty court you're slipping and sliding, and on a clean court you either have amazing grip or you're still slipping. This shoe is a bit bulky and I recommend for larger forwards or wing players.
Great for a bouncy wing. Have had 3 pair of these for 5+ years and they are all in great shape with no issues, except velcro failing.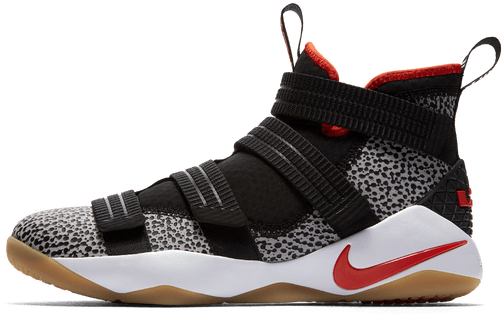 Amazing shoes… have beautiful strap… confortable..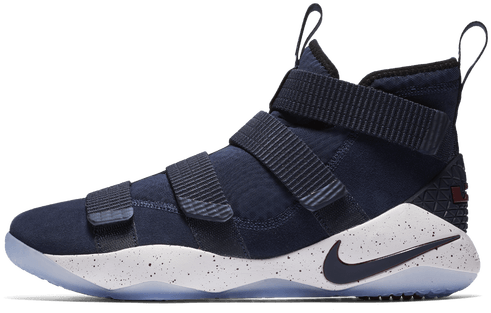 User didn't add a summary.
User didn't add a summary.
Traction of the Nike Lebron Soldier 11:
After the shoes broke in the traction was really awesome.
It has a surprising bite and held up even on dusty floors without much wiping at all.
While the traction on the Nike LeBron Soldier 11 isn't bad, it isn't as good as it should be.
Traction is very nice on clean courts, but picks up a fair amount of dust.
The traction of the Soldier 11, on the other had, is actually good. You'll have to swipe occasionally, like almost every shoe, but after a very brief break-in period, the grip was squeaky and secure.
If you are in dustier setting your are going to slide all over the place. On clean courts traction is really good.
The traction on the LeBron Soldier 11 is surprisingly solid but not very consistent.
The traction was pretty inconsistent. Good on clean courts, but horrible on really dusty courts. Even Lebron slipped in these during the finals.
Cushion of the Nike Lebron Soldier 11:
Protruding Nike Zoom Units in the forefoot and heel felt amazing.
There is a decent amount of bounce to the Zoom but still not as lively as my standard, the Soldier VI.
The Zoom Air units are pretty damn big which means impact protection is solid overall.
You get a ton of response because the cushion is pretty firm.
The dual-Zoom bag setup is better implemented than in the Soldier 10 and provides a noticeable improvement.
Zoom Air in both the heel and forefoot performs admirably - it just would have been so much better with full-length Zoom.
The cushion is pretty standard but responsiveness is great.
Materials of the Nike Lebron Soldier 11:
Materials look so nice, I don't even want to hoop in these. But breathability is not existent.
Nothing fancy, just plain old mesh.
Materials offer the feeling of wearing a knit/woven upper but with a bit more strength.
Materials feel better than in the Soldier 10 but are still relatively cheap.
The suede overlay of the "premium" version of the LeBron Soldier 11 is too nice to pass up.
The materials are nothing special. The upper is soft and comfortable but breathability is a problem
Support of the Nike Lebron Soldier 11:
Thanks to a low-to-the-ground ride, flat outsole and double outrigger the Lebron Soldier is very stable and supportive.
Is the shoe's fit supportive enough without laces being involved? Yes, at least for me.
The upper is very supportive and doesn't stretch, lateral support is great and ankle support is decent too.
Sculpted collar padding, along with the external heel counter and forefoot outriggers, combine to create confidence in the shoe's stability.
The four straps gave me extra confidence while recovering from an ankle sprain.
This is the first time that I've ever felt like a LeBron sneaker needed more support.
Lockdown is great. At times I felt a little wobbly because of the narrow base, but overall I didn't have any problems with support.
Fit of the Nike Lebron Soldier 11:
I had no movement side to side or front to back, no heel slip, well done Nike!
The shoes are a little hard to get on, lockdown on the shoe was good and once the materials are broke in a bit things started to feel secure.
Once you get your feet in, the straps lock down you feet really right, I love it!
The Soldier 11 is essentially a sock with some straps. But similar to the Soldier 10, it actually fits well.
Out of the box these shoes have an extremely snug but comfortable fit. As time goes on the materials will soften up and you end up with a pillowy experience that feels just a bit soft.
The overall comfort of the Soldier 11 is definitely an improvement over the Soldier 10 and feels pretty nice.
Durability of the Nike Lebron Soldier 11:
Outdoor of the Nike Lebron Soldier 11:
The rubber is pretty hard, so outdoor play should be okay.
The durable nubs in the center of the shoe's outsole should help extend the Soldier 11's life outdoors.
Width of the Nike Lebron Soldier 11:
Wide footers, you'll want to try the shoe on before buying.
Doesn't feel as wide as previous Soldier Models.
If you're a wide footer, we recommend you try these on as the LeBron Soldier 11's base isn't very wide.
Size of the Nike Lebron Soldier 11:
Definitely go true to size.
True to size for everyone.
The LeBron Soldier 11 fits true to size.
The shoe fits true to size.
The length of the Soldier 11s is true to size.