Under Armour Embiid 1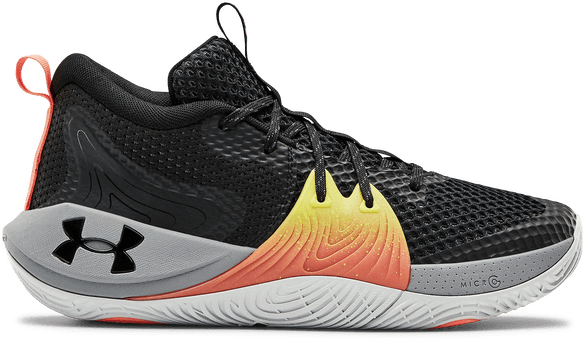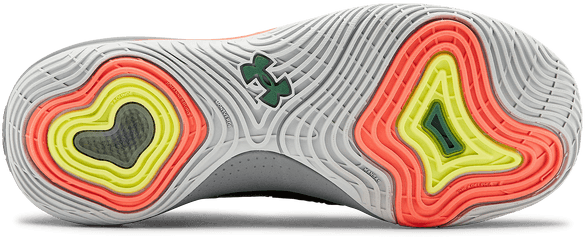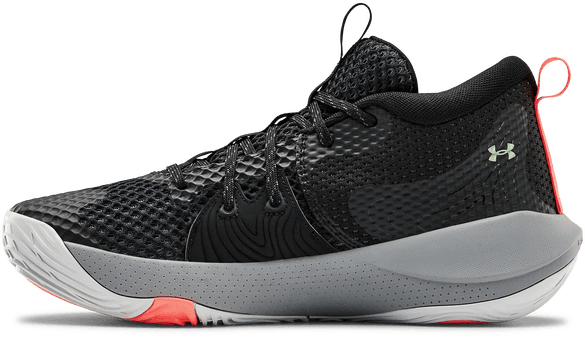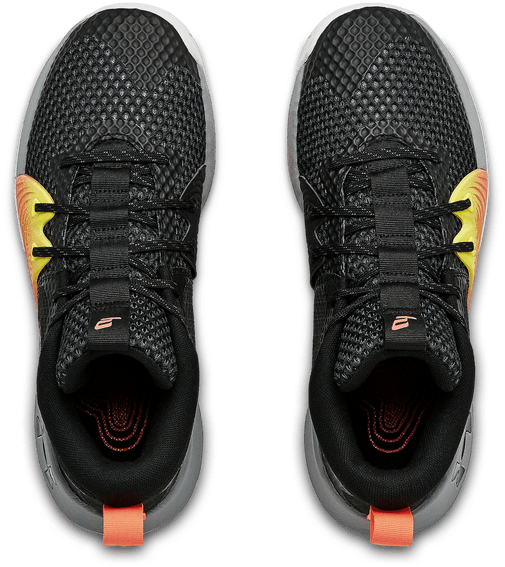 Joel Embiid's first signature shoe is a solid all around performer.
Best Suitable For:
Great for any position or player looking for a responsive shoe.
Price Comparison:
Available at 3 shops | Official Retail Price: $119.99
Category Performance Ratings:
Comparison to Similar Shoes: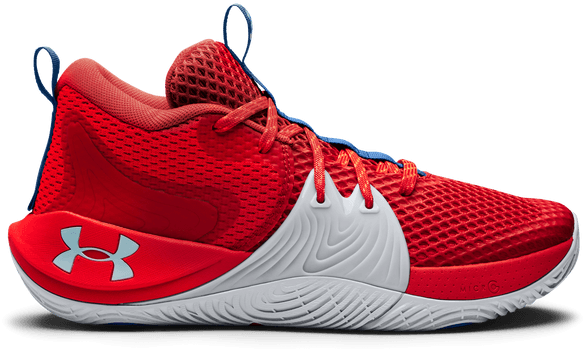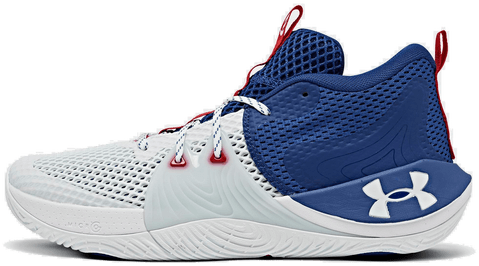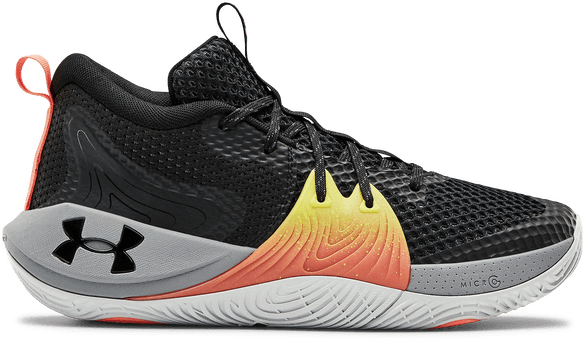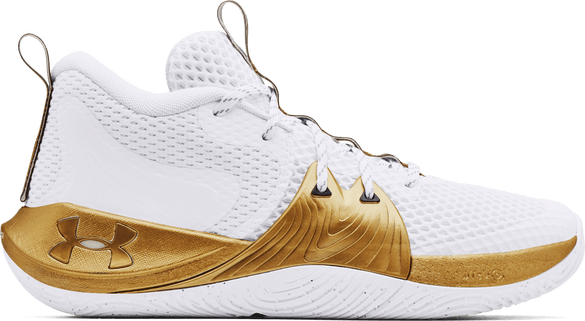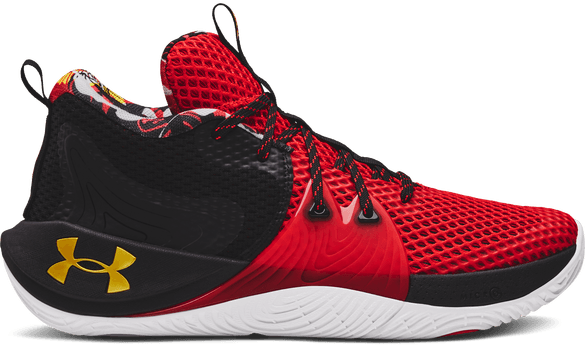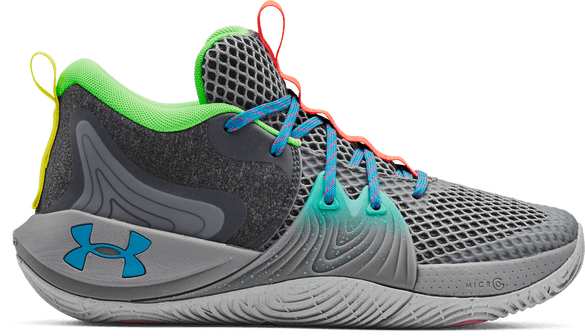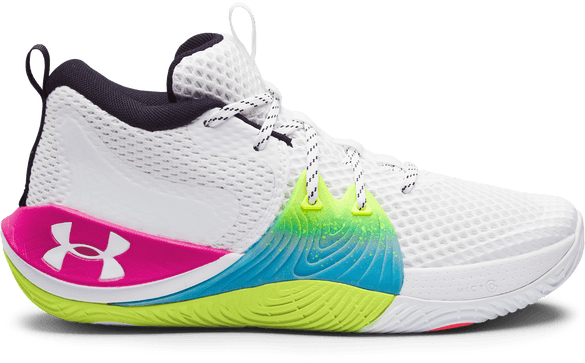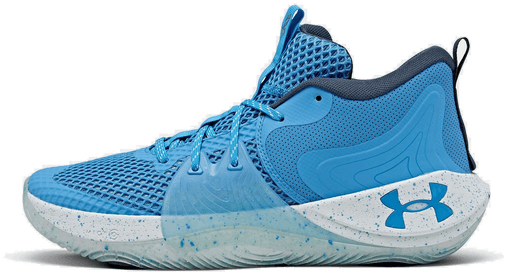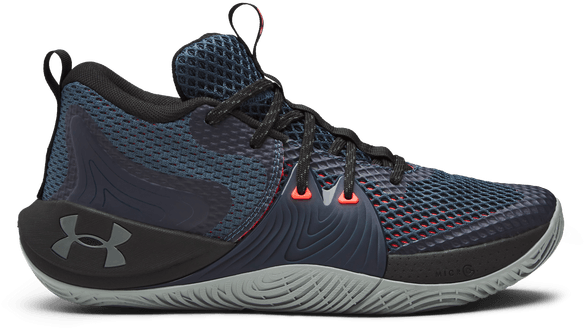 Under Armour Embiid 1 Review
Cons:
Materials could be more premium
Performance of the Under Armour Embiid 1:
Usually, signature sneakers are reserved for flashy guards or forwards. Very rarely does a huge 7-foot center like Joel Embiid get his own shoe. Did Under Armour make the right decision? The traction on the Embiid 1 performs well on clean courts, but some reviewers had issues on dusty courts. The outsole isn't too durable for outdoor use. The cushion setup is responsive and comfortable. It also offers good court feel for players who are quick on their feet. The materials aren't the nicest, but they perform very well on court and are very breathable. As you would expect from a shoe for a 280 lbs center, the support is great and none of the reviewers had any issues there. Overall, Joel Embiid's first signature shoe is solid all around and doesn't have any big weaknesses.
See all 5 reviews
Expert Reviews of the Under Armour Embiid 1:
Overall, I think Under Armour did very well with the Embiid 1. The traction and the cushion were high points of the shoe and everything else is solid all-around. Any player and position can wear these and they're good for outdoor use too.
I really enjoyed playing in the Embiid 1! It's a really supportive and responsive shoe that you never have to worry about. Solid all around and will be loosely in my rotation.
The Embiid 1 is a solid shoe especially for the price of $120. Every aspect of these performed pretty well and they were ready to go out of the box. Any position or player can play in these.
The use of Micro G and HOVR provided a great cushioning setup that provided plenty of impact protection while still being bouncy. The traction played well after breaking in, and the materials feel nice when playing. Although, I do wish they were a bit more premium. Overall, the Embiid 1 is built well for performance basketball.
The Embiid 1 retailed for $120, but I can't recommend them because of the traction issues I had. If you play on really clean courts then you should be fine, but otherwise, you'll probably have issues.
User Reviews of the Under Armour Embiid 1: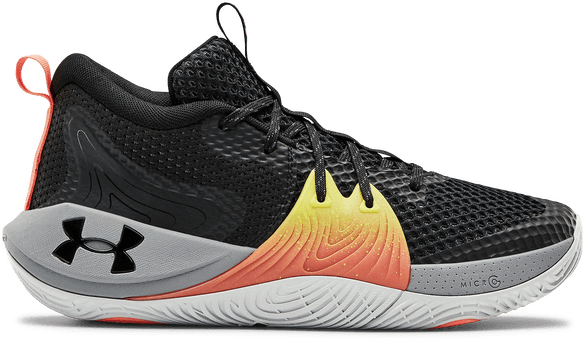 I didn't really like this shoe. The cushion was pretty subpar, all response and little compression. The materials were pretty solid, nice and durable while being supportive and relatively minimal. Traction was well above average, on both dusty and clean courts. It's a pretty decent performance shoe, but it just wasn't for me. Made my feel hurt like a b****.
Traction and Cushioning are not the best, but they are serviceable. The material feels slightly cheap in certain parts but mostly remained decent. Durable on both in and out door courts. Fits decently nice though sizing should go up about half a size.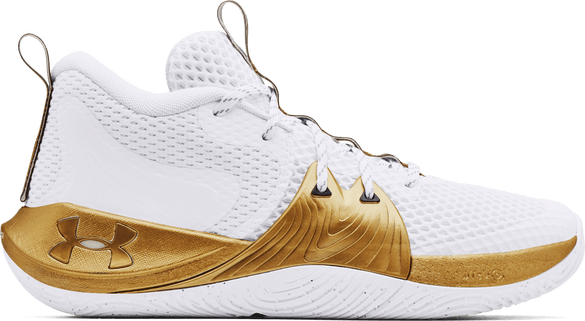 It was a great show to hoop in. My opinion might be a bit unpopular but I said what I said. The biggest let down was the cushion in my opinion.
They were ok but nothing amazing, for the price point there were other shoes that were better at the time.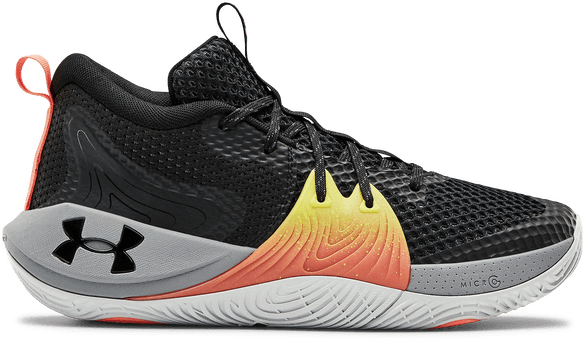 The micro G on the forefoot is really nice, but the HOVR on the heel has a lack of compression.
Traction of the Under Armour Embiid 1:
This traction pattern looked a lot like the Nike Kobe 9 but didn't perform as well as those. It was still grippy on the court, but I had a little slipping in the center of the forefoot. It wasn't too much of an issue because the rest of the outsole worked just fine.
The traction and bite was great after a little break-in on an outdoor court. I didn't get to try them indoors, but I've found that the outdoor traction performance usually correlates to indoor performance.
This unique outsole pattern offers decent grip and traction. It's not top-tier but performs well overall.
The traction is made of a thick rubber material but is pretty pliable. It does take some time to break in before they start to really bite.
The traction pattern wasn't great for me. It was really inconsistent on somewhat clean and dirty courts. I was sliding to a stop most of the time even when I was wiping consistently.
Cushion of the Under Armour Embiid 1:
The full-length Micro G and HOVR heel puck provide a balanced ride which is very comfortable and stable at the same time.
The court feel is really good and the impact protection is okay. For the most part, they felt great with good compression and responsiveness.
I really enjoyed the very responsive and comfortable cushioning, plus I got a decent amount of court feel.
The HOVR puck used in the heel feels very good compared to the HOVR used in the Curry shoes, and the Micro G cushioning in the rest of the shoe is bouncy and plush.
The cushion was pretty good and I really liked it. It has a good mix of court feel, impact protection, and bounce. Way better than the Micro G in the Curry 7.
Materials of the Under Armour Embiid 1:
These materials are pretty basic, but they perform well. They are breathable and didn't require any break-in time.
The materials aren't great for $120, but they get the job done. On foot they felt awesome - I have no complaints about the performance.
The materials are pretty light and very breathable which I didn't expect. They don't feel the most premium, but they get the job done performance-wise. They also didn't require any break-in time.
The mesh upper has a honeycomb net for extra reinforcement. It feels very soft and comfortable.
The open-holed mesh wasn't the most premium, but performance-wise it gets the job done really well. Offers good ventilation as well.
Support of the Under Armour Embiid 1:
The support is similar to other models from Under Armour over the past few years. Supportive enough for a 7-foot center, but still quick enough for a guard type player.
I had no issues with the support and lockdown. Joel Embiid needs a lot of support and I got a lot of it with this shoe. However - you won't get any ankle support with these even though they're a Mid.
The TPU wing adds a lot of support and stability while keeping my foot on the footbed. The mid-cut is nice and kept my foot locked in.
The heel is well padded, and the internal heel plate also does a good job of containing your foot. It uses plastic wings that come up the side of the footbed to keep you locked in laterally.
The support is perfectly fine and has everything that I want from a basketball sneaker. I experienced no side to side movement on the footbed and I felt really contained.
Fit of the Under Armour Embiid 1:
The lockdown is awesome - I have no complaints! The lacing system works well and kept my foot in place on the footbed at all times.
The fit was pretty good, but not as good as some of the Curry models. They did stretch out a little after breaking in so keep that in mind.
The shoe was okay comfort-wise, fit well, and got the job done. There is a little dead space in the toe box, but not enough to go down half a size.
The fit is a bit loose if you don't go down half a size with a regular-sized foot.
The lacing system worked well and helped customize how tight I wanted the shoe to be. There is a little dead space in the toe box. The fit overall was really good.
Durability of the Under Armour Embiid 1:
Outdoor of the Under Armour Embiid 1:
Outdoors these had great grip. The rubber did start to fray somewhat, but that is expected.
They performed well outdoors, but the outsole had the worst durability out of all of the shoes I've tested recently. I'd stay away from them for outdoor use.
The thick rubber held up well outdoors.
The rubber is tearing away and doesn't seem to be durable enough for outdoor wear.
Width of the Under Armour Embiid 1:
User didn't add a summary.
These are catered more towards wide footers.
Wide footers should be good going true to size.
Size of the Under Armour Embiid 1:
True to size fit perfectly.
True to size fit me well similar to other Under Armour models.
True to size worked well.
If you have a regular-sized foot, you can go half a size down, but if you have a wide foot, true to size should work.
These fit true to size for me.