Adidas D.O.N Issue #2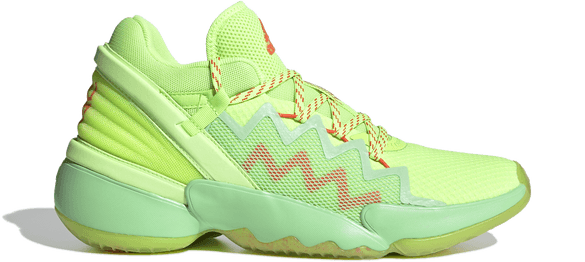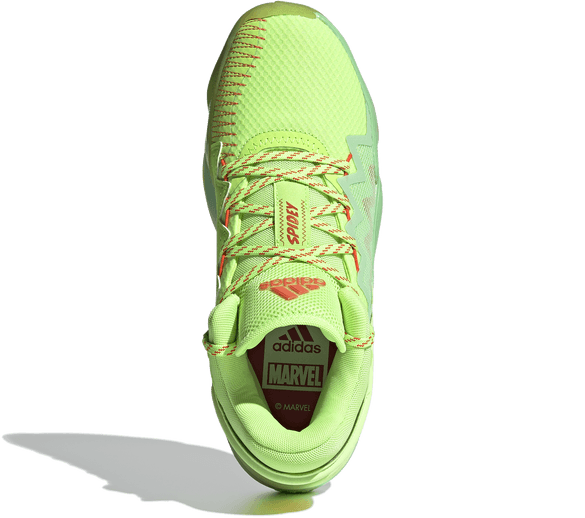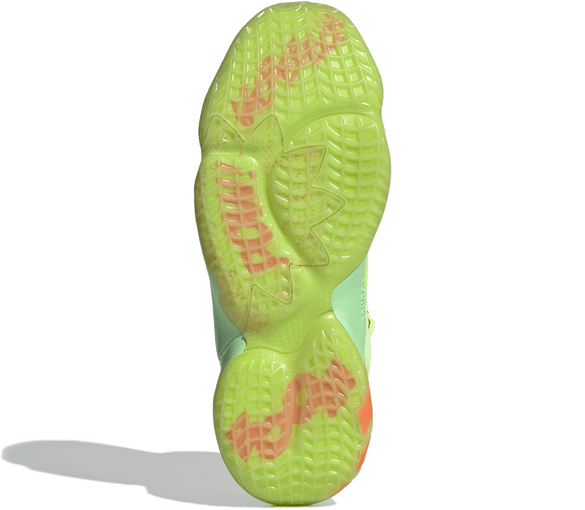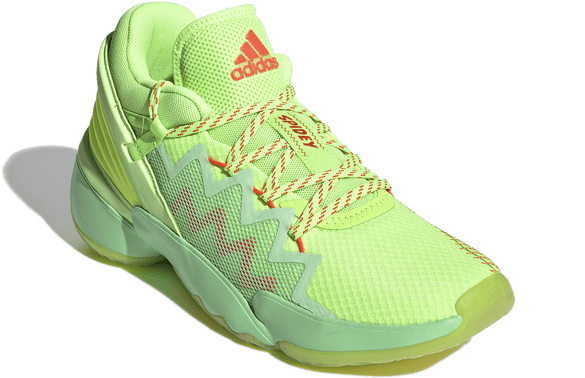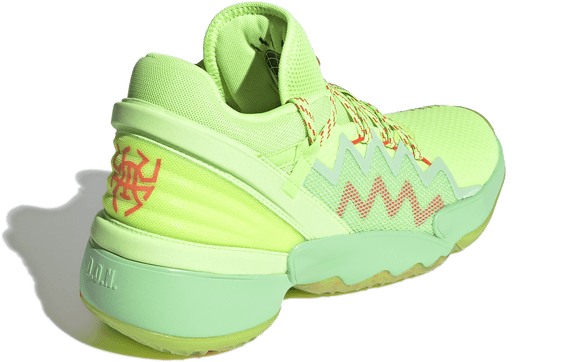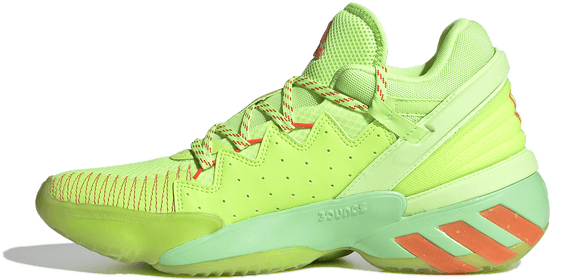 A solid budget shoe and an improvement over the D.O.N. Issue #1
Best Suitable For:
Players looking for a very supportive shoe with good impact protection
Price Comparison:
Available at 3 shops | Official Retail Price: $99.99
Category Performance Ratings:
Comparison to Similar Shoes: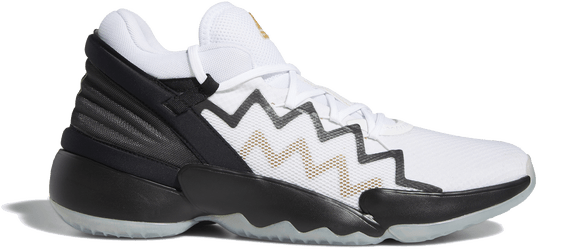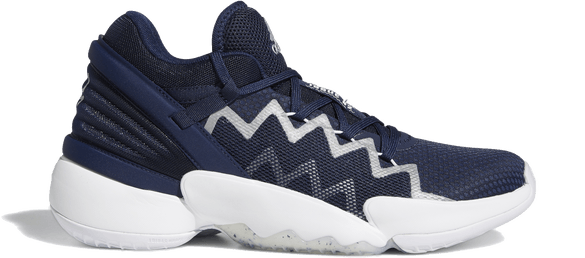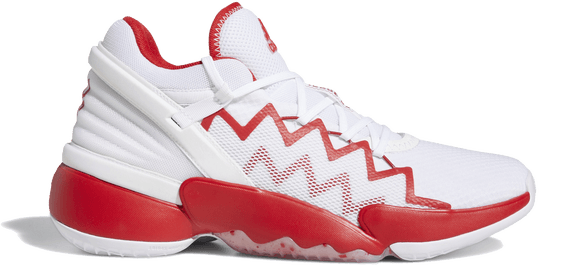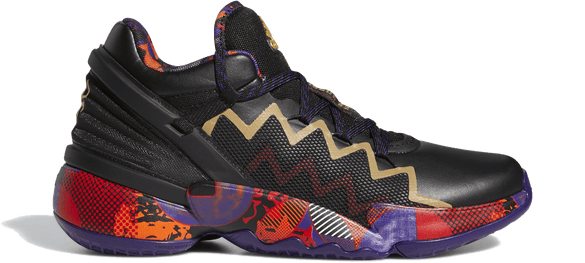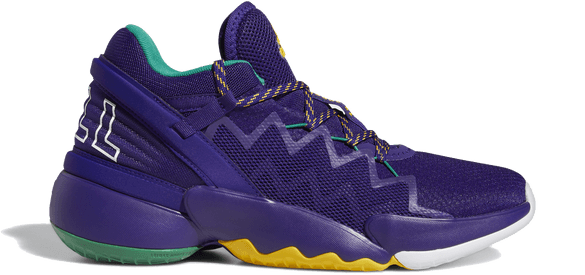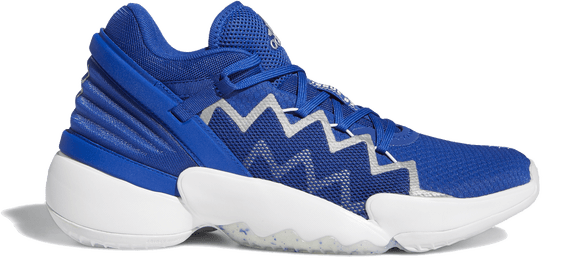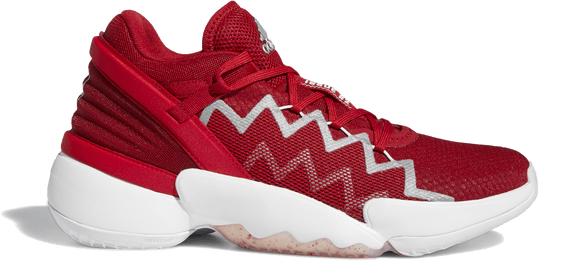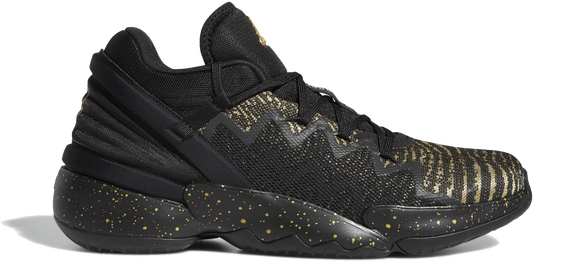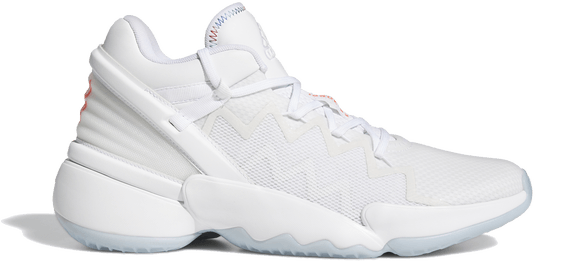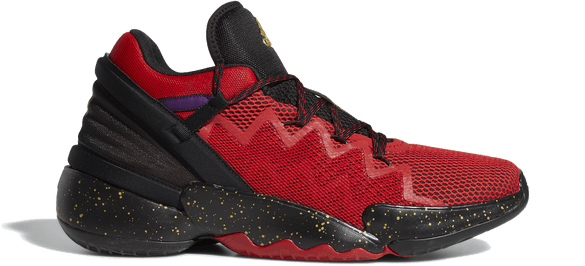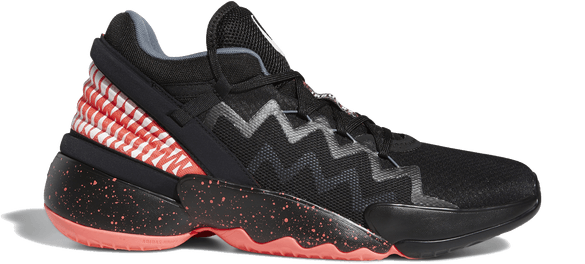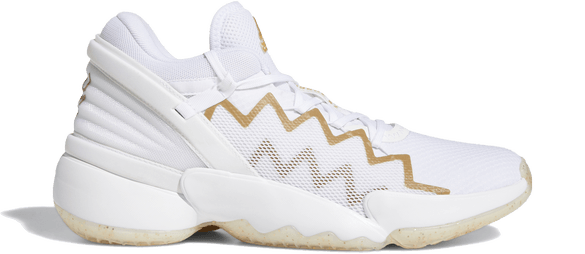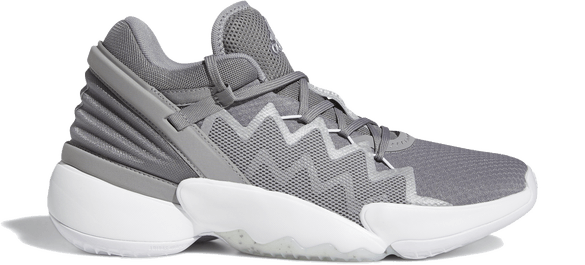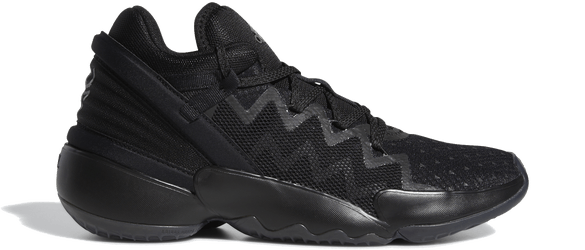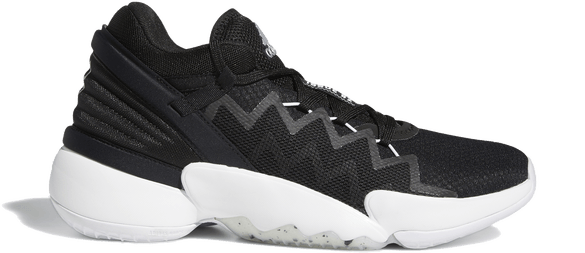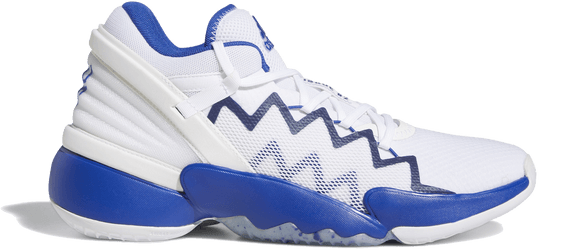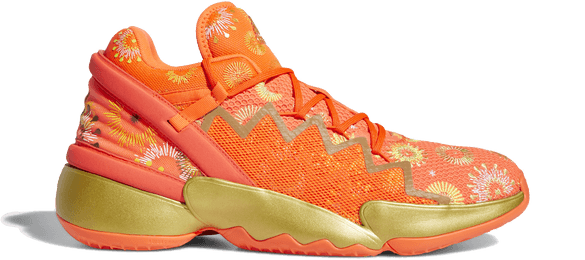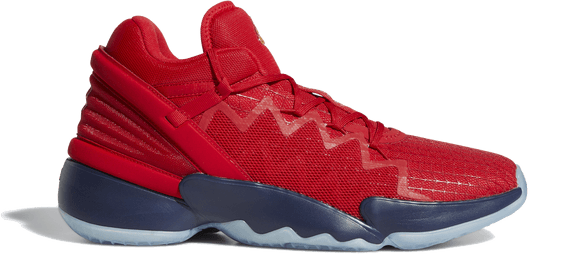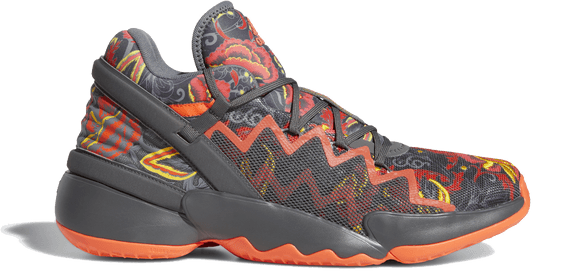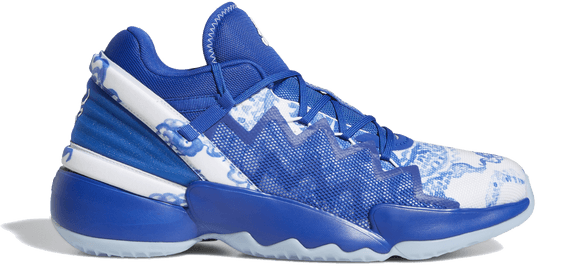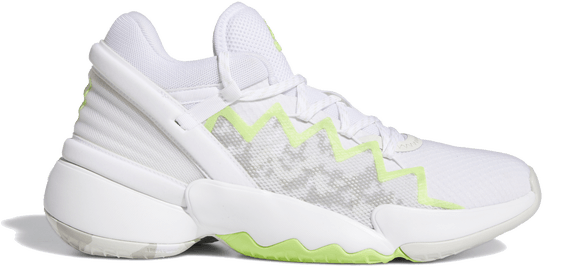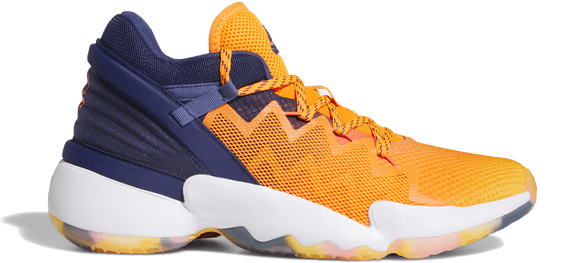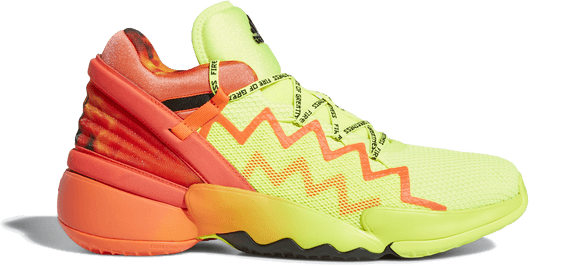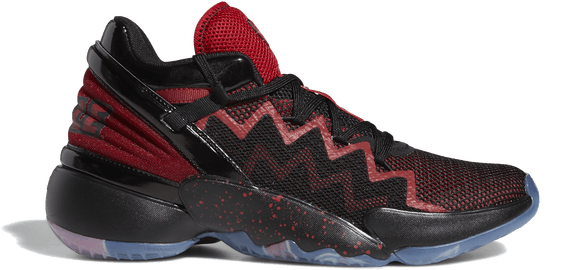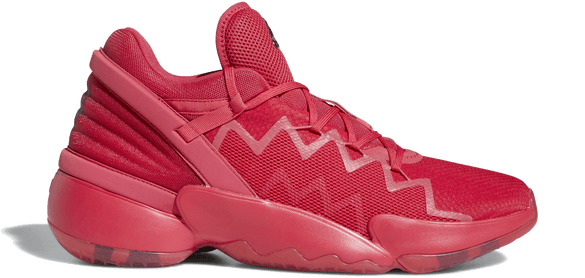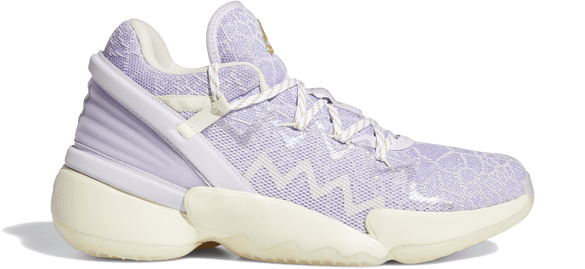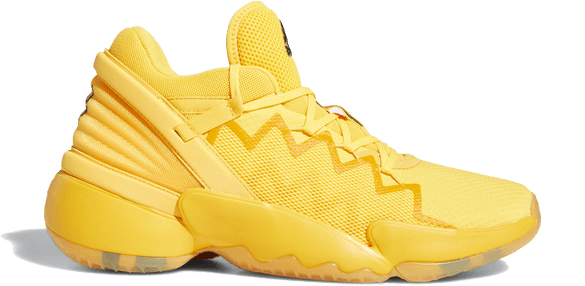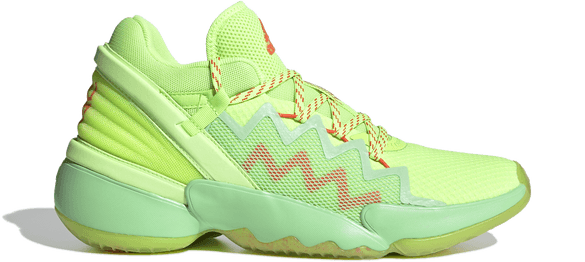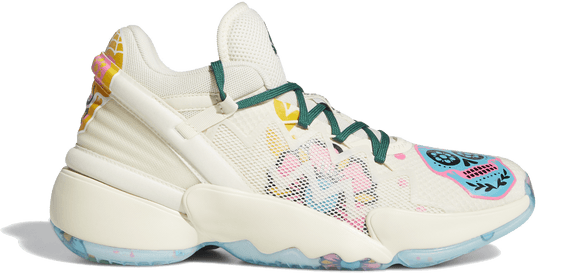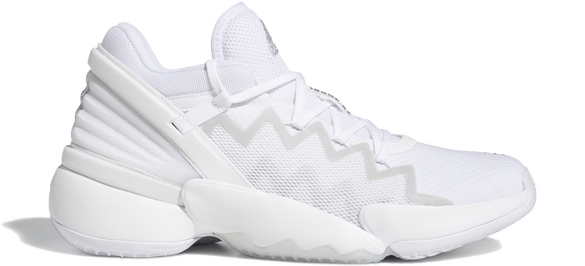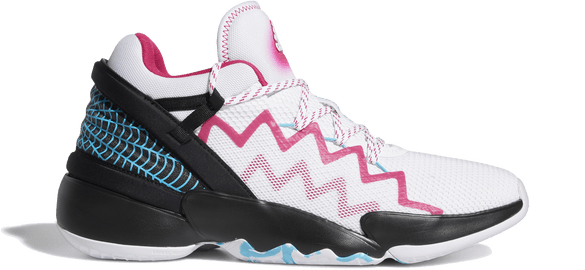 Adidas D.O.N Issue #2 Review
Performance of the Adidas D.O.N Issue #2:
Reviewers found that the traction is somewhat inconsistent and doesn't bite well on all surfaces. The outsole isn't very durable either. The cushion setup is bouncy and responsive with good impact protection. The court feel isn't great though. The materials are durable and thick, but kind of bulky. Overall, they are comfortable with good padding but don't conform to your feet very well. The support is great and the highlight of the shoe. You will feel very locked in with these! Overall the Don Issue #2 is a solid budget performer with great support and good traction.
See all 4 reviews
Expert Reviews of the Adidas D.O.N Issue #2:
The D.O.N. Issue #2 definitely has some improvements over the #1, but some aspects were worse such as the traction. You're getting solid lockdown and support with these and a responsive cushioning setup. For the price of $100, you're getting a pretty good performance hoop shoe.
The Adidas D.O.N. Issue 2 is a surprise hit indoors for me. They are a great bang for your buck shoe at only $100!
I had fun playing in these while I could tolerate the pain in the forefoot, but eventually I just had to switch shoes. These were solid for the price and are a good pickup if you don't have the same fit issue as me.
It is kind of hard for me to recommend the D.O.N. Issue #2 as I didn't really enjoy playing in these. The cushioning was good, materials were a little too thick, and they are pretty heavy. If you don't mind bigger and bulkier shoes and want something that is really supportive with pretty nice cushioning than you should give these a try. They definitely weren't for me though.
User Reviews of the Adidas D.O.N Issue #2:
Absolutely amazing hoop shoe in my opinion. Great cushion and traction, specially on indoor courts. They definitely add a few inches and are pretty heavy, so stay away from them if you are looking for court feel. I played outdoors with these only a few times, they performed well but durability can be a small issue, but nothing crazy compared to other shoes. The Mitchell's signature shoes are bouncy, supportive, and have great traction. Would recommend them specially to forwards and bigs.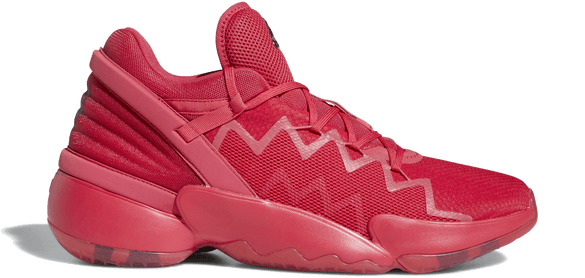 The shoe feels nice and secure around my feet. The traction performs well on clean/non-dusty courts. The cushioning is amazing Im a 6'3 190 pound guard who jumps/dunks a lot and Im pretty heavy on my feet. The impact protection on the shoe is great and has good court feel. I wish these shoes played better on dusty floors. I've had these shoes for almost 2 years and the materials are starting to tear, but surprisingly they're still holding up EXTREMELY WELL.
Hmm what I would tell you for this shoes. I didn't feel like I had foot stability. somehow my foot was not sure in these sneakers. They are by no means for dusty terrains. When the soles are worn a little, they are no longer so reliable even for clean terrain because they slide a lot. the lace holders broke quickly all the ones I had to replace.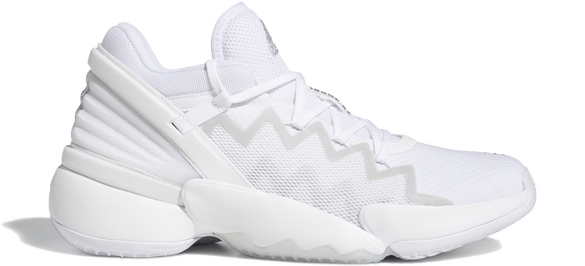 I like the D.O.N. Issue #2, there's some pretty good pros, but there's also cons that make it so I can't recommend it to everyone. One, they're more heavier than usual. Two, they're pretty bulky. If you're a guard that wants a light and minimal shoe, this isn't for you. It gets the job done.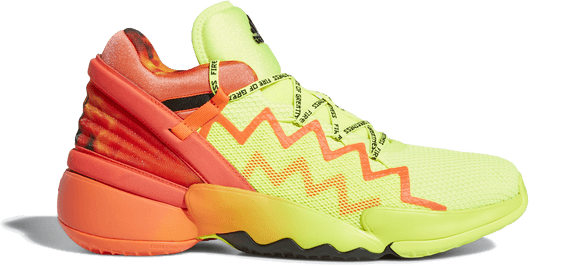 It was just overall perfect I loved the feel and my first game playing with it I scored 73 points with 10 rebounds and 7 assists. This shoe is very good but if I could change one thing it would be to make it a little bit bigger. Overall this shoe is great
Traction of the Adidas D.O.N Issue #2:
The traction is very inconsistent depending on the type of surface you're playing on. Some surfaces the shoe was biting the floor really well and some I was slipping and sliding. The inconsistencies could be due to the translucent outsole, so hopefully, the solid colorways perform better.
The traction indoors is awesome and much better than in the D.O.N. Issue 1. They don't pick up much dust so you don't need to wipe much.
The spiderweb inspired traction was pretty good for the most part. I got a really nice bite on clean courts, but make sure you wipe on dusty courts because I slipped sometimes.
This traction pretty mediocre. The bite was good, but you slide out a bit on hard movements. I only tested these on an outdoor court, but I've been able to figure out how shoes will do indoors based on outdoor performance. I don't think performance will be great on these indoors.
Cushion of the Adidas D.O.N Issue #2:
Adidas slimmed down the Bounce in the midsole, so these are a lot less bulky compared to the #1s. The feel is bouncy and responsive and very similar to last year. You get decent court feel as well.
This cushion setup uses Bounce, but it's not as plush and rubbery as we are used to. The focus here is on mobility and court feel similar to the Kyrie line.
The Bounce cushioning in this shoe was really nice. You get a lot of impact protection in the heel and solid court feel in the forefoot. I think Bounce is underrated and it was really nice in the D.O.N Issue 2.
I really like the cushioning here. They're using a full length Bounce cushioning and it has a good amount of compression in the heel. It feels nice and bouncy. Court feel isn't the best, but impact protection was really good. Cushion overall was pretty dang nice.
Materials of the Adidas D.O.N Issue #2:
The materials on the #2s have been improved over the #1s and the mesh feels a lot more soft and flexible. They feel pretty thick and durable with reinforced areas in high wear areas. The padded tongue is also really nice. If you like a shoe that gives you a cozy, snug, and padded feel then these are it.
Made of lightweight textiles and synthetic overlays. Nothing stands out, but they do well performance-wise.
The mesh upper is well contained and very supportive. It felt good on foot, but was pretty thick which isn't for everyone. These materials are pretty good for the price point.
The materials are okay. These have a mesh upper and a cheap-feeling synthetic on the inside of the foot. The materials are also pretty thick and a bit bulky. The padding around the ankle and tongue does feel really nice though.
Support of the Adidas D.O.N Issue #2:
The support here was made for Donovan Mitchell's hard cuts and quick pull up jumpers, so these get the job done in that aspect. The lacing system is simple and works really well. The base of the shoe is wide, so there is good lateral stability here.
Great torsional and heel support and the flat and wide base provide a lot of stability.
I thought the support was one of the better features of the shoe. I had no instabilities on lateral movements or sliding on the footbed. The setup really has everything you want.
I had no issues with the support and it was one of the strong points of the shoe. The shoe feels supportive like a tank. No issues with lateral containment and lateral stability since these have a wide base.
Fit of the Adidas D.O.N Issue #2:
These have a snug fit with good lockdown. Lace them all the way up to prevent the heel from feeling floppy.
The fit was pretty weird for me. The forefoot area was really tight and pretty painful for me on lateral movements. There was always constant pressure in the forefoot. Other than that the fit was pretty good everywhere else.
These fit kind of weird on me. They were snug on the top of the toe box, but then got roomy on the top farther down my foot. It was also kind of tight on the lateral side of my feet. I could never get the fit the way I wanted it and I got some needles playing in these.
Durability of the Adidas D.O.N Issue #2:
Outdoor of the Adidas D.O.N Issue #2:
They picked up a lot of dust outdoors and don't have very thick grooves. I don't think these would last very long outdoors.
The bite is not great outdoors.
These weren't great outdoors and durability wasn't good. They also don't have the deepest grooves.
Width of the Adidas D.O.N Issue #2:
Wide footers should go up half a size.
Wide footers should go up half a size or maybe stay away from this shoe.
The width on these was normal.
Size of the Adidas D.O.N Issue #2:
These run true to size, but were a little long in the front. It wasn't enough where I had to go a half size down.
These fit true to size, but on the snug side.
True to size is the way to go for these.
These were a little long so I'd recommend going down half a size.