Jordan CP3 XI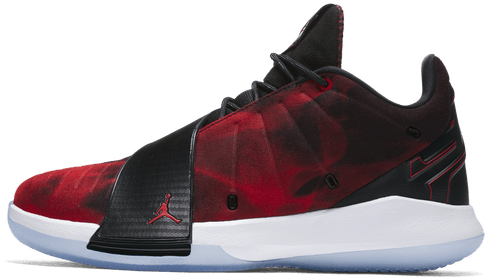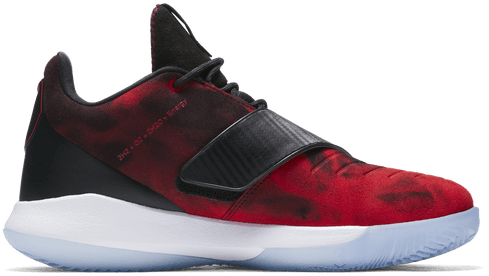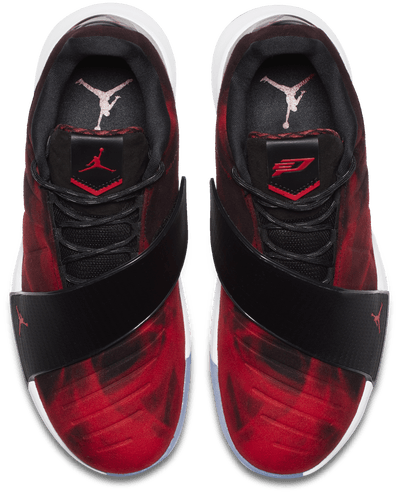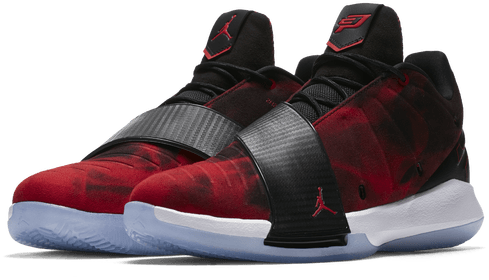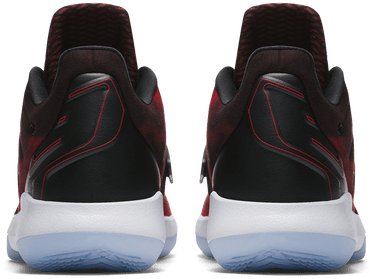 Amazing traction, well-balanced cushioning, and very good fit
Best Suitable For:
Perfect if you are looking for an affordable all-around performer with no weaknesses
Price Comparison:
Available at 0 shops | Official Retail Price: $114.99
No shops found
Category Performance Ratings:
Comparison to Similar Shoes: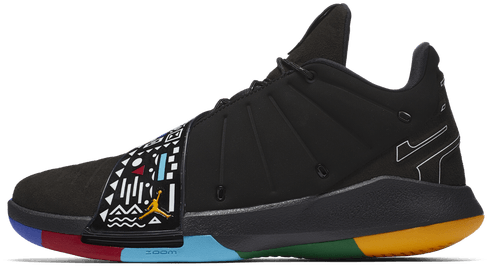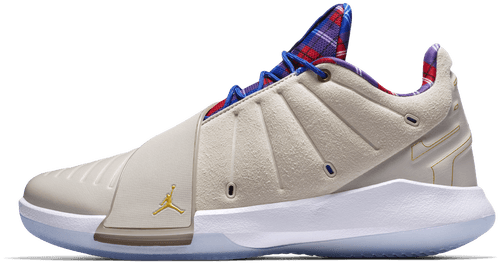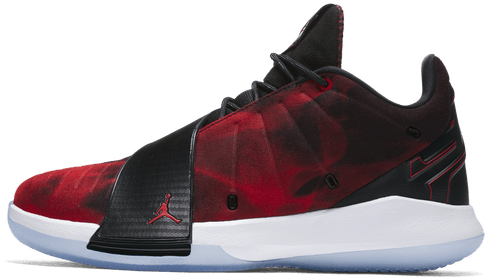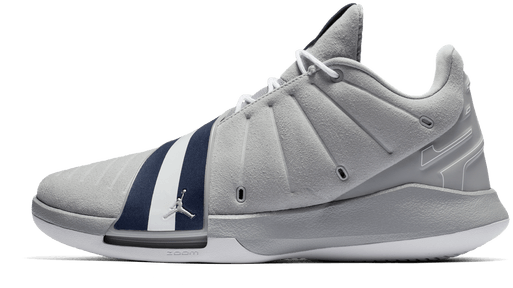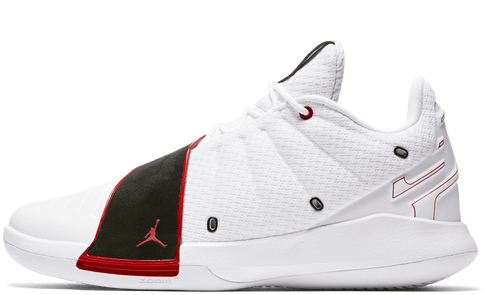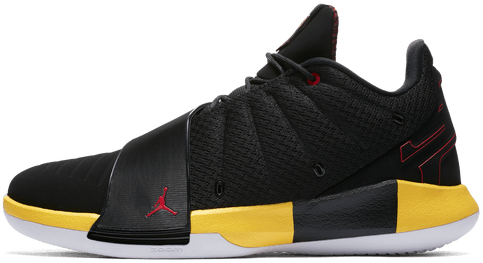 Jordan CP3 XI Review
Pros:
Traction works even on dusty courts
Great lockdown and stability
Performance of the Jordan CP3 XI:
Chris Paul's 11th signature sneaker is very well-liked by sneaker reviewers. The traction has amazing bite and works well even on dusty courts. The low-to-the-ground cushioning setup provides a nice combination of impact protection and responsiveness. The forefoot strap helps to lock down your feet tightly, and the lacing system makes sure that there is zero heel slippage. Materials aren't premium but they do their job (even though ventilation could be better). Overall, the CP3.XI is a great all-around performer that should work well for positions 1-5 and comes at a very affordable price!
See all 4 reviews
Expert Reviews of the Jordan CP3 XI:
If you need traction for days, cushioning that is stable but provides great impact protection, and a supportive, stable base look no further — the CP3.XI should be a shoe for you, no matter the position.
The CP3.XI is one of my favorite shoes to play in right now. Great cushioning, comfortable fit and nice low-to-the-ground feel. This shoe has everything I like in a shoe and nothing that I don't.
The CP3 XI is definitely a step in the right direction as cushion, comfort, and traction have all been upgraded compared to the predecessors. It's a very well-rounded shoe that should appeal to a lot of players.
The CP3.XI is a solid performer that works very well for guards who look for a supportive low-cut shoe.
User Reviews of the Jordan CP3 XI:
User didn't add a summary.
Traction of the Jordan CP3 XI:
This traction setup could climb walls!
Amazing bite that works well even on dusty courts.
The herringbone traction works well on clean floors but dust catches on quickly to the narrow traction pattern.
The traction of the CP3.XI works well even on dusty courts.
Cushion of the Jordan CP3 XI:
The Jordan CP3.XI feels fast and low in the forefoot with no impact issues at all.
I really like the responsive Nike Zoom cushion setup.
Semi-firm Phylon as well as Zoom Air in the heel and forefoot provide a pretty sweet ride.
The forefoot cushion is a bit mushier and less responsive than I would have liked. Heel cushion feels firmer and impact protection is great.
Materials of the Jordan CP3 XI:
Materials aren't premium but work well and break-in fairly quick.
The materials feel nice, especially for this price!
If you can, avoid the colorways with synthetic leather as it is pretty stiff and takes a while to break in.
The materials start of stiff but becomes comfortable after the break-in period.
Support of the Jordan CP3 XI:
Stable Phylon midsole, great lockdown thanks to the forefoot strap and wider base provide excellent support without feeling restrictive.
Zero movements in the footbed and no heel slippage at all.
Support in the CP3 11 is simple and effective.
No stability issues or heel slippage. Great lockdown and lateral containment.
Fit of the Jordan CP3 XI:
The fit started of clunky but became awesome after the break-in period.
There was a little bit of dead space in the toe box but that didn't cause any problems.
Great lockdown and no heel slip at all.
The CP3.XI fits very well and comfortably after breaking them in.
Durability of the Jordan CP3 XI:
Outdoor of the Jordan CP3 XI:
Fairly soft rubber and shallow pattern so outdoors is a no-no.
You will get a decent amount of playing time from these.
Outdoor use is not recommended because the rubber is so soft!
Width of the Jordan CP3 XI:
Wide-footers may get away with going true to size as well.
Width felt perfectly fine.
The shoe can break in enough for those with a slightly wider foot.
The fit is not too narrow not too wide.
Size of the Jordan CP3 XI:
Go true to size for length.
Just a little bit of extra size lengthwise.
The CP3 11 fit true to size.