Nike KD Trey 5 VIII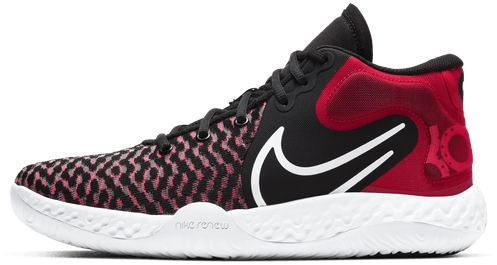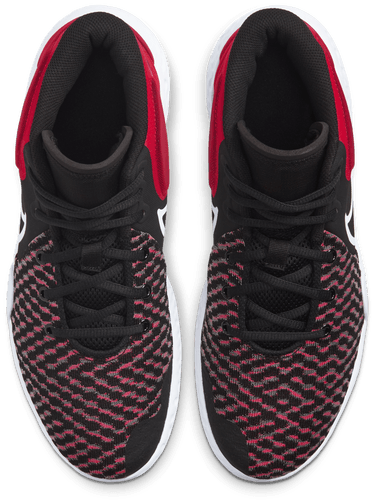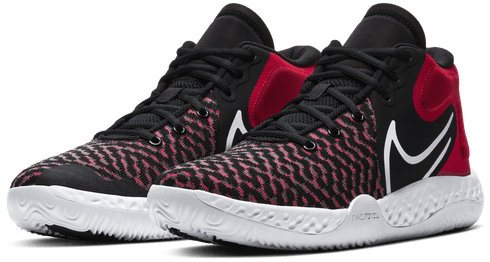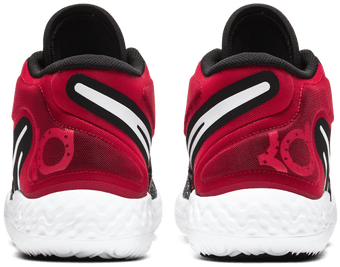 A very affordable sneaker with great traction and impact protection
Best Suitable For:
Best for outdoor use or those looking for a good deal
Category Performance Ratings:
Comparison to Similar Shoes: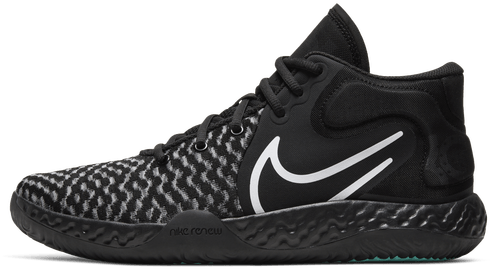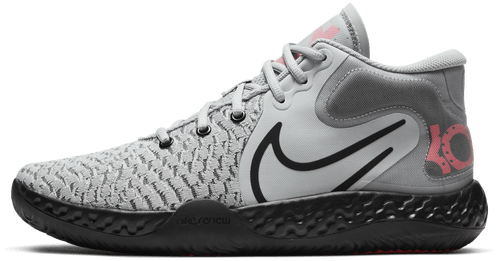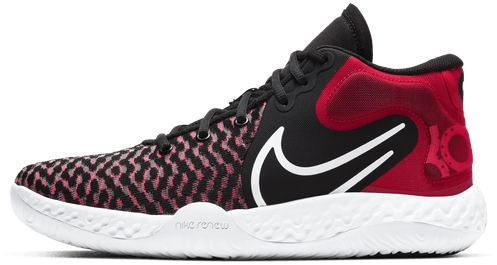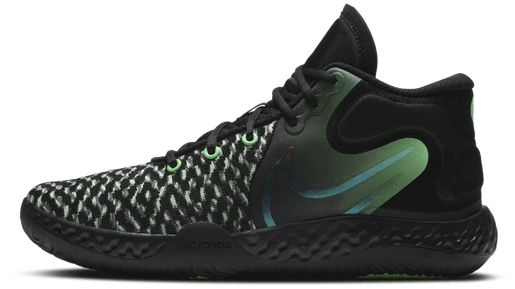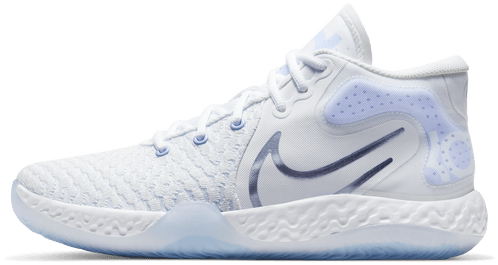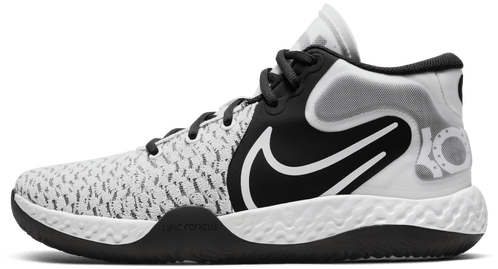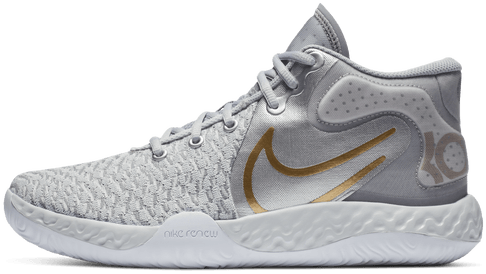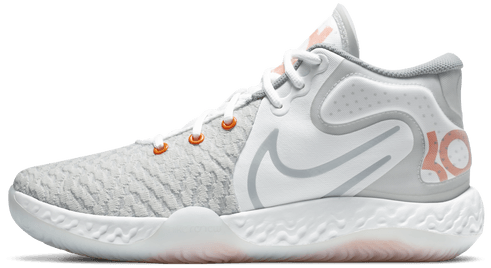 Nike KD Trey 5 VIII Review
Pros:
Great traction on all surfaces
Cons:
Lateral stability isn't great
Performance of the Nike KD Trey 5 VIII:
The traction on the Nike KD Trey 5 VIII is great and works well on clean and dusty courts. It is durable enough for outdoor use as well. The Nike Renew foam cushion setup is comfortable and has good impact protection, but is somewhat mushy and could be more responsive. The materials are an upgrade from the last Trey 5 and use a thin comfortable knit. They are surprisingly premium considering the cost of the shoe. These fit similar to most KD shoes - slightly narrow and a bit long. The support is okay and sometimes your foot will slide over the footbed on hard lateral movements. Overall this is a great budget shoe that performs as well as much more expensive shoes!
See all 2 reviews
Expert Reviews of the Nike KD Trey 5 VIII:
For only $90 retail, this is a really nice shoe. The cushion setup is great and traction works really well. Overall, the KD Trey 5 VIII doesn't feel like a budget model at all - I'd highly recommend picking these up if you're interested in them.
For $90 this has to be one of the best budget shoes I have tried. The KD Trey 5 VII is super light and minimal and you feel very quick playing in these. This shoe doesn't feel cheap and the only downside for me was the support. Overall, a great shoe for the price and should work well for players who want to hoop outdoors.
User Reviews of the Nike KD Trey 5 VIII:
Shoe traction was incredible, squeeky and sticky. Cushion very soft and I would say bouncy. Upper materials was very good quality, but it does not support your foot. It is easy to break your ankle, but shoe overall I would say the best I got, everyone should love this shoe, so comfortable, I am coming back to this shoe everytime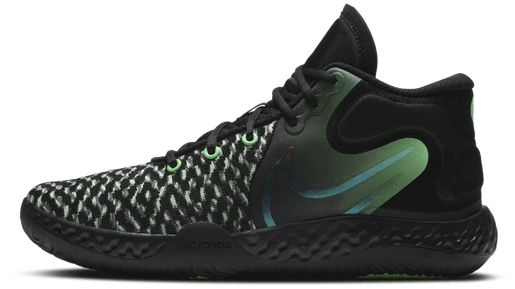 This is a great shoe but it needs improvements like the cushion could be more comfortable and and the material could be a bit more breathable. But on the upside this shoe plays very well and I would not sleep on purchasing this shoe. It has great grip and it locks you in when you are hooping. So overall I would buy this shoe
I've had this shoe for a long time and mostly have played with it outdoors. It gives you a great bang for your buck and great longevity.
I wear this shoe to hoop outdoors, and it's one of the best I've ever played in.
You be looking like you running in scocks and they dont reapond
Traction of the Nike KD Trey 5 VIII:
The modified herringbone traction on the KD Trey 5 VIII is great on clean courts and you should be good on dustier courts as well because these don't pick up a lot of dust.
I only played outdoors in these but the traction worked well because similar to other budget shoes these use very hard rubber. The performance should be good indoors looking at the traction pattern and it worked well when I tried them on my wood floors at home.
Cushion of the Nike KD Trey 5 VIII:
The cushion here uses dual-density Renew foam and it's very mushy, plush, and comfortable! There is not a lot of court feel but the impact protection is great which really helps if you want to use these outdoors. Overall a very comfortable cushion setup.
The full-length Nike Renew cushioning is really good but does bottom out a bit. The impact protection is great and you still have really good court feel. If you like a responsive, low-to-the-ground cushion setup with some impact protection and a little bounce these will be perfect for you.
Materials of the Nike KD Trey 5 VIII:
The materials are different from the last Trey 5 and feature a very nice knit for the upper which feels surprisingly premium considering the price point. There are various overlays around the shoe to help with durability too. Overall really nice materials!
The materials feature a thin knit material on the upper which feels very minimal on foot. It conforms to your foot nicely and there is a little bit of stretch in the knit. They are really comfortable on foot and feel okay around the ankle and tongue. The materials are surprisingly nice for $90!
Support of the Nike KD Trey 5 VIII:
I think the support is an upgrade over the last Trey 5. The internal heel counter held in my heel well and I didn't have too much heel slippage. Due to the upper materials used, I could definitely feel my foot rolling over the footbed a bit. Otherwise torsional rigidity and stability are fine.
The support and lockdown wasn't that great for me because I could feel my foot wanting to slide out of the side of the shoe. There isn't a ton of caging to help with lateral movements and I definitely felt it. Ankle support wasn't great because this shoe doesn't come up very high, but lateral stability was pretty good and I didn't have any issues there.
Fit of the Nike KD Trey 5 VIII:
There is a little bit of dead space in the toe as with most KD models but overall the fit is great.
These fit my feet pretty well and they stretch out a bit as you break them in.
Durability of the Nike KD Trey 5 VIII:
Outdoor of the Nike KD Trey 5 VIII:
The rubber on this traction pattern is pretty durable and I had no problem with these outdoors.
These feature really hard durable rubber and should be good for outdoor use.
Width of the Nike KD Trey 5 VIII:
These run a bit narrow so I'd recommend going up half a size or trying on in stores.
I'd recommend going up half or even a whole size on these. It would be best to try them on before buying.
Size of the Nike KD Trey 5 VIII:
Go true to size if you have narrow feet, otherwise going up half a size might be a good idea.
True to size worked for me, but I have a pretty narrow foot.