Li-Ning Way of Wade 10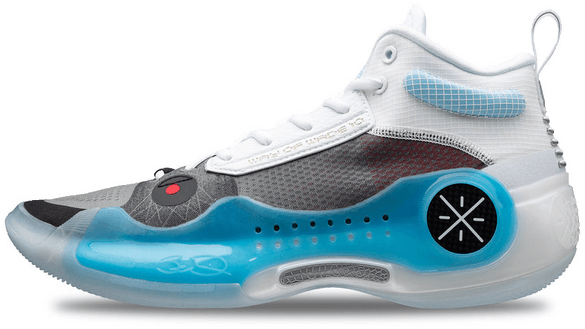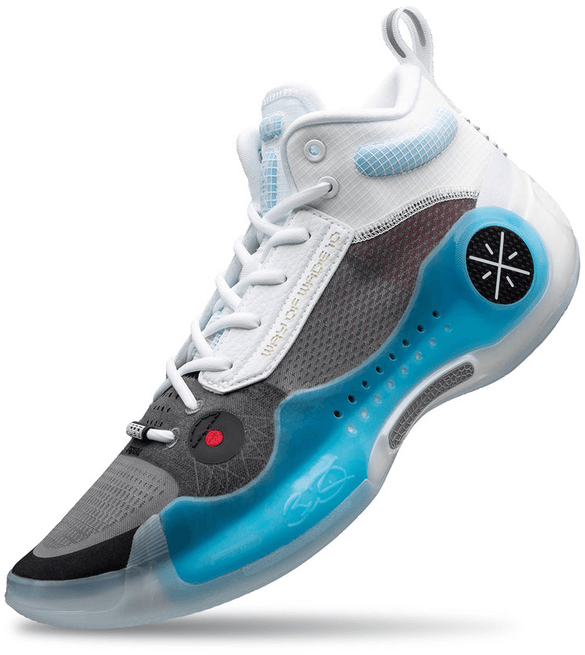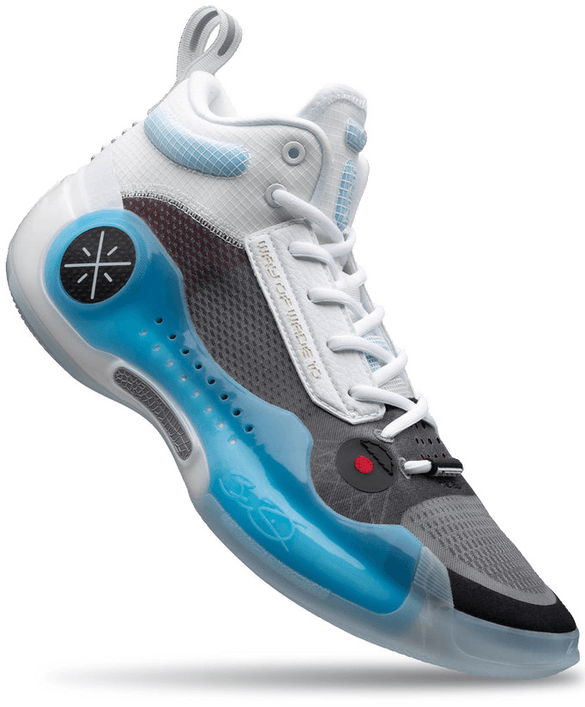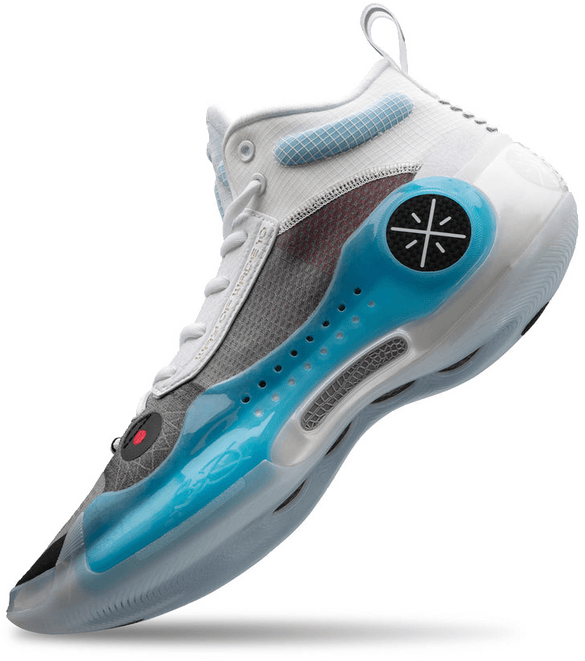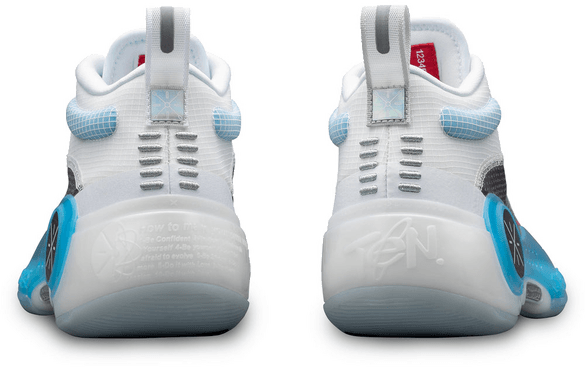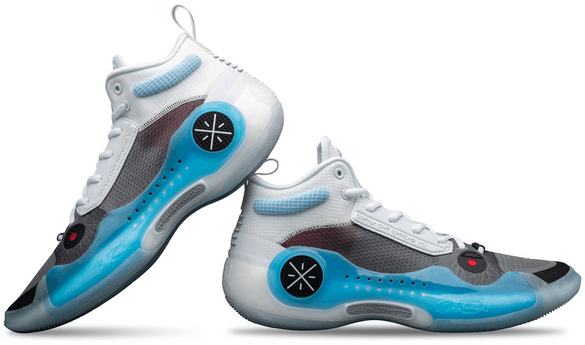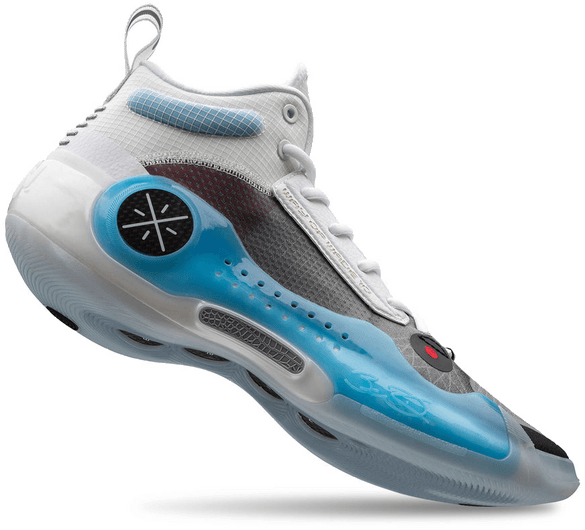 The Li-Ning Way of Wade 10 features an outstanding cushioning setup alongside its grippy traction.
Best Suitable For:
This shoe is an excellent pick for quick, explosive players who enjoy a bouncy feeling in their shoes.
Category Performance Ratings:
Comparison to Similar Shoes: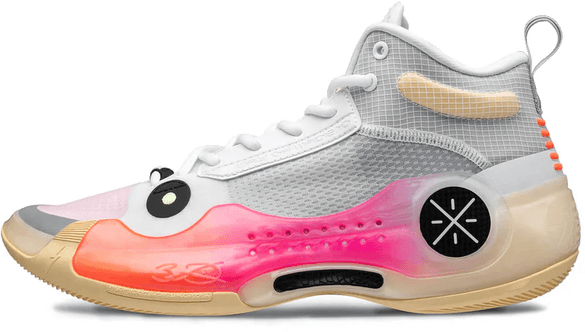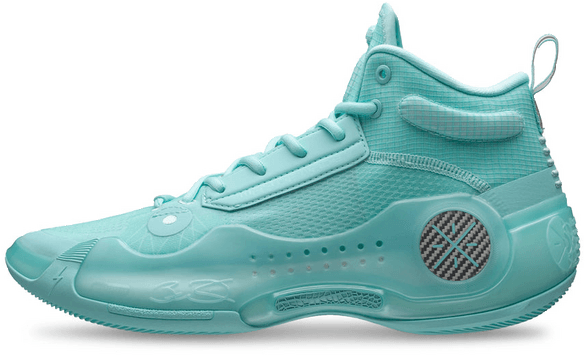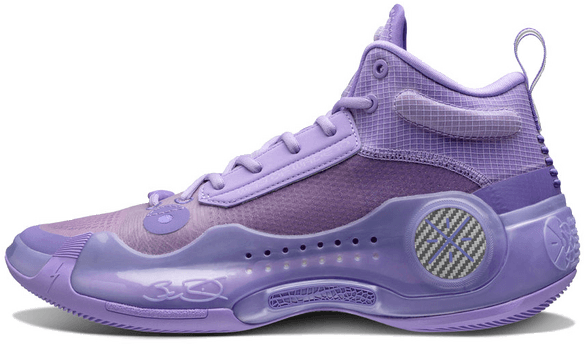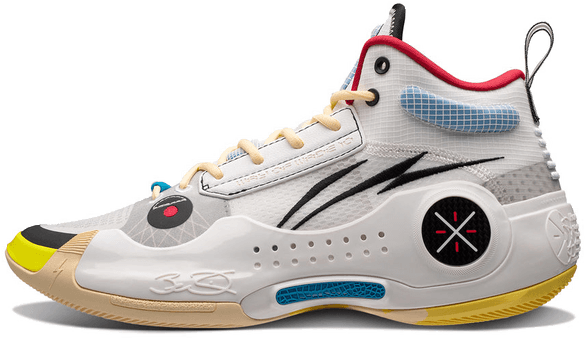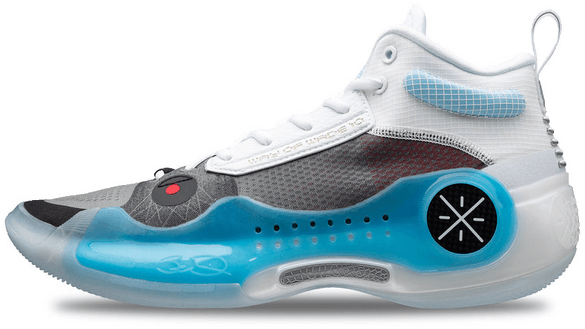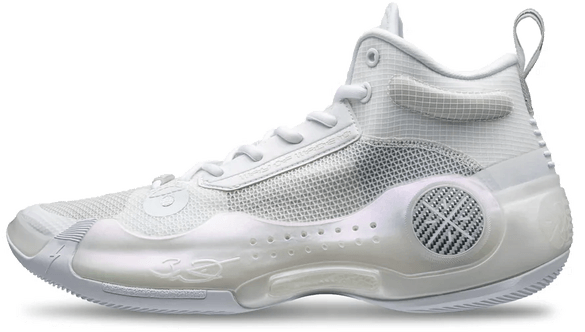 Li-Ning Way of Wade 10 Review
Pros:
Incredibly bouncy cushioning
Cons:
Soft rubber isn't suitable for outdoors
Performance of the Li-Ning Way of Wade 10:
Reviewers describe the cushioning on the Way of Wade 10 as incredibly bouncy. It's easily the most raved-about feature of the shoe. Its outsole traction is soft and grippy, perfect for indoor play. The materials are lightweight and perform well, but reviewers mention they could be more premium based on the shoe's price. Support and lockdown aren't an issue. There were no reported problems from any reviewers. Li-Ning and Dwyane Wade's latest signature model, the Way of Wade 10, is an excellent basketball shoe that can contend for performance shoe of the year.
See all 4 reviews
Expert Reviews of the Li-Ning Way of Wade 10:
The Li-Ning Way of Wade 10 is definitely an upgrade when compared to the Way of Wade 9. This shoe is a versatile performer that can play well for both nimble and aggressive players.
The Li-Ning Way of Wade 10 is a top performer for players that only play on indoor wooden courts. I had a lot of fun playing with this cushion and material setup.
Overall, the Li-Ning Way of Wade 10 is such a fun shoe to play in. It feels quick, the support features are there, and the cushioning is fantastic.
The Li-Ning Way of Wade 10 is a potential contender for the best basketball shoe of 2022. The cushioning is incredibly bouncy, the materials are lightweight, and the traction feels grippy.
User Reviews of the Li-Ning Way of Wade 10: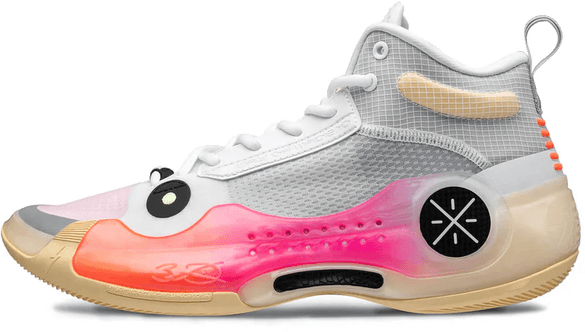 mind-blowingly good shoe. Plays fast, doesn't feel too high. Cushioning is peak, has the plushness of boost with the bounce of zoom. Great for athletic players who need to remain quick-footed but love a bit of explosiveness when going to the rack or playing above the rim. Support and materials have me feeling locked in and taken care of. Traction is a beast too. Best shoe I've tried in a while no doubt.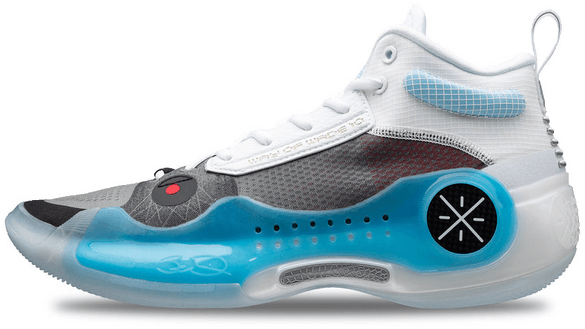 Fantastic shoe. Great traction and lockdown. Reminds me of a better version of the 2017 adidas crazy explosives ( the wow 10 have better cushion and a more comfortable fut). Those were some of my all time favorite shoes. Of all the shoes I've tried this year these are my favorites ( kd14, kd15, jordan 36, kyrie infinity, kawhi 2's, and the mb.01 )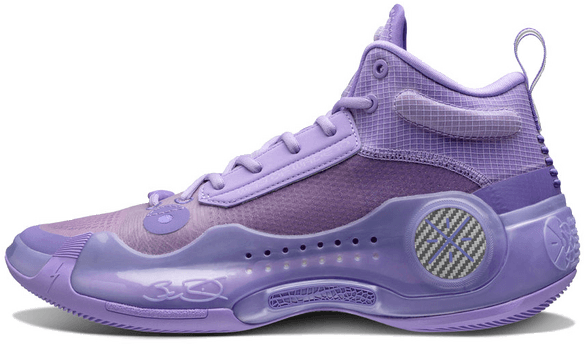 The WOW 10 is a great shoe. Traction is great, cushion feels good and you can definitely feel the carbon fiber shank plate given a propelling feeling. I probably wouldn't ever pay retail again for a shoe this expensive, but it's a really good performer. Hopefully a Low comes out that is under $200.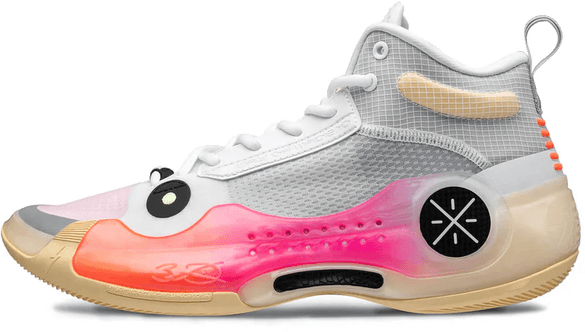 The best li ning shoe so far for me.Its light weight with great traction and cushion and the other features dobt disappoint.The only negative is its price but if you can afford it go for it.
If your a shifty guard this shoe is for you it's light weight and has great cushion
Traction of the Li-Ning Way of Wade 10:
These are some of the best gripping shoes I've ever tried on indoor hardwood, but because of the thin tread patterns, they don't grip as well outdoors.
The traction is on point when you're playing on a wooden floor.
If you're playing on a clean court, the performance is solid. The shoes do need a bit of a break-in period, though.
The outsole looks fantastic. It should grip heavily indoors.
Cushion of the Li-Ning Way of Wade 10:
The star of the cushioning setup is the carbon fibre shank that Li-Ning includes. When combined with the TPU-based foam, it provides plenty of explosiveness.
You can immediately feel the Boom cushion in the shoe. The bounciness is intense while still feeling comfortable.
Li-Ning's full-length Boom cushion feels outstanding, but the Strobel board is the real star of this shoe. The shoe has great impact protection while also feeling explosive.
The full-length Boom cushion feels bouncier in this model than last year's. It's a great setup for players looking for bounciness.
Materials of the Li-Ning Way of Wade 10:
The materials are lightweight and breathable while still providing utility.
There are some premium leather materials on the shoe, but it also includes a thin mesh material on the forefoot. It's comfortable, light, and minimal.
The shoe has mesh and textile materials that don't feel cheap. I enjoyed how comfortable they felt.
Mesh and textile materials on this shoe help keep the shoe lightweight.
Support of the Li-Ning Way of Wade 10:
The upper provides tremendous lockdown for being such a lightweight material. The forefoot shape makes this shoe ultra-stable.
The shoe has a nice amount of ankle protection and comfort. I had no issues with the support either.
Like most Way of Wade shoes I've played in, the support and lockdown in this shoe are plenty supportive.
Fit of the Li-Ning Way of Wade 10:
The shape of the shoe is more ergonomic than other shoes. It accommodates the actual shape of a foot. The fit of this shoe will accommodate people with heel pain, arch pain, and especially ball of foot pain.
I was pleasantly surprised with how well the WoW 10 fits once you lace in. I'm impressed.
The shoe conforms to your foot well overall. The toe box is slightly narrow, and the shoe kind of snug, too.
The shoe fits tight in the midfoot, and the fit overall feels snug.
Durability of the Li-Ning Way of Wade 10:
Outdoor of the Li-Ning Way of Wade 10:
The tread pattern is thin, and the grip isn't the best.
The rubber compound is pliable and bendable. I won't recommend it for outdoor use.
These shoes aren't the best option for outdoor courts.
The rubber is too soft to use outdoors.
Width of the Li-Ning Way of Wade 10:
If you have a wide foot and like a 1-to-1 fit, you can also go true to size. If you prefer to have more space, go up half a size.
Wide-footers want to go half a size up.
User didn't add a summary.
If you have a wide foot, you might want to try these on beforehand.
Size of the Li-Ning Way of Wade 10:
Go true to size if you have a narrow or medium-sized foot.
If you have a regular-sized foot, go true to size.
True to size worked for me.