Adidas Harden Vol. 3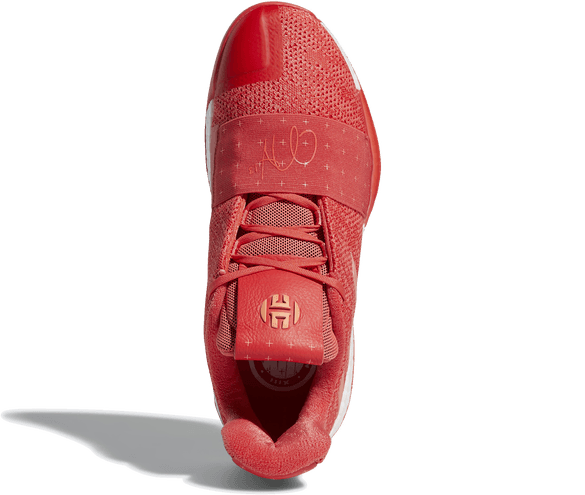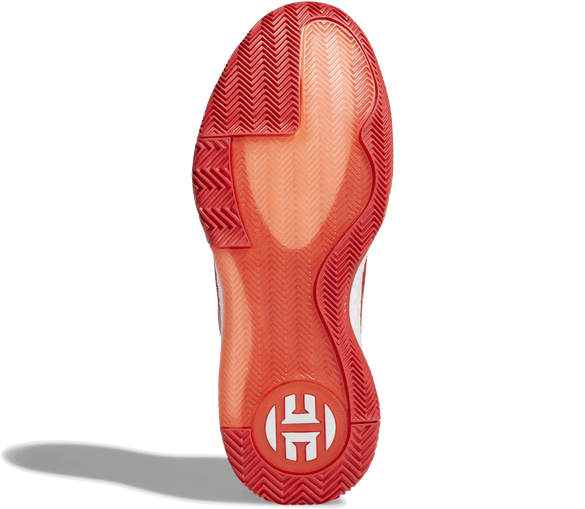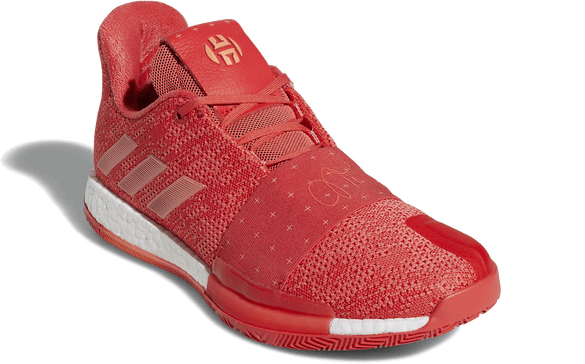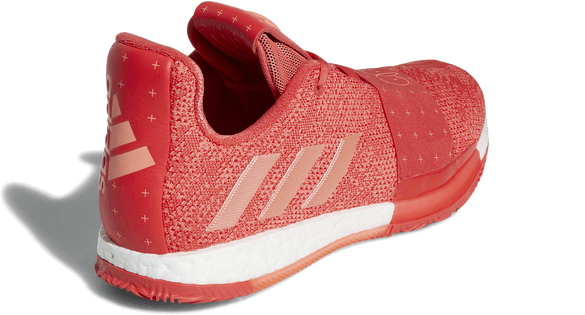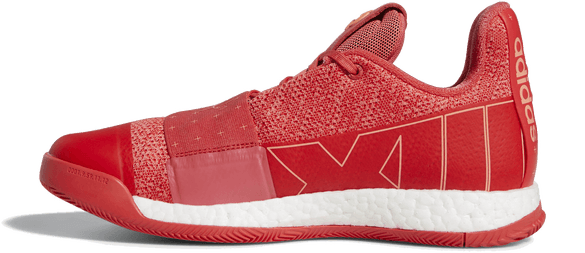 Amazing performer with outstanding cushioning and top-notch traction
Best Suitable For:
Perfect for players of all positions who value court feel and freedom of movement
Price Comparison:
Available at 3 shops | Official Retail Price: $139.99
Category Performance Ratings:
Comparison to Similar Shoes: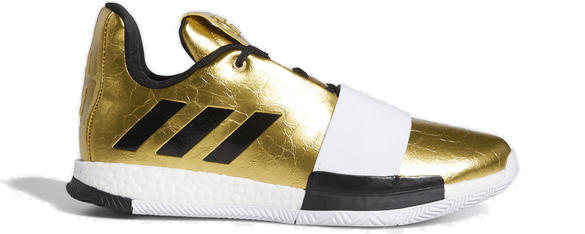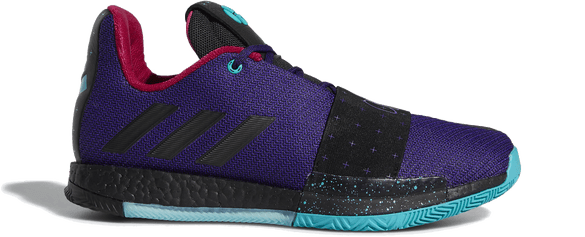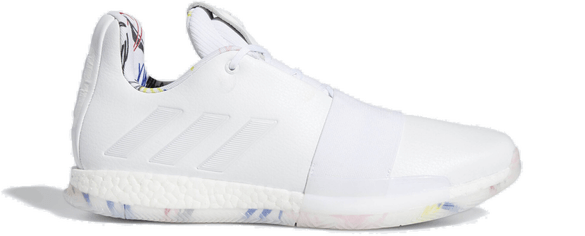 Adidas Harden Vol. 3 Review
Pros:
Well-balanced Boost cushioning
Cons:
Break-in required to get rid of heel slip
Performance of the Adidas Harden Vol. 3:
The Harden Vol.3 is by far James Harden's best signature sneaker. The traditional herringbone traction pattern performs extremely well - even on dusty courts. The Boost cushioning is low-to-the-ground, comfortable, responsive, and definitely the best implementation of Boost in a basketball shoe. Materials feel premium and comfortable and support is much improved compared to previous Harden models. All sneaker reviewers agree: the Harden 3 is a huge improvement in all areas and one of the best basketball shoes currently on the market.
See all 8 reviews
Expert Reviews of the Adidas Harden Vol. 3:
This is the best performer of 2018. I am going to get five pairs of these!
The performance of the Adidas Harden Volume 3 on the court is nearly perfect. It's a special shoe in that it's so simple that it does everything right!
This is the best Harden we have seen so far. Works for players at any position who enjoy freedom of movement, court feel with above-average impact protection, and a great fit.
This is by far the best shoe in the Harden signature series. Pretty much everything was improved - I especially like the cushioning and materials.
Definitely an upgrade over the Harden 2. This shoe has pretty much everything I want in a performance sneaker!
The Harden 3 is a standout when it comes to performance! It checks all the boxes for comfort and fit and does so at a relatively affordable $140 price point.
Great traction, pretty good fit and fun Boost cushioning - sign me up! I'm going to give this a first-team rating.
Fit and cushion are awesome, but the traction was a little too inconsistent and the support a little too low.
User Reviews of the Adidas Harden Vol. 3:

Best shoe I've had, even after years of hard wear and play. Cushion is super sweet, has a nice balanced feel that makes you feel quick and snappy. The grip is mint, support is excellent and the materials are nice as well. The perfect example of not doing too much with a shoe yet still reaping the performance benefits. One of the all time greatest Adidas hoop shoes, Hardens haven't been this good since. A shoe everyone can enjoy no matter your dimensions or athletic abilities.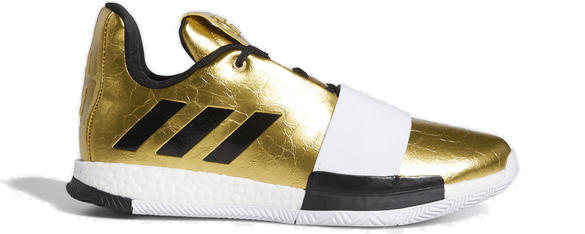 This shoes proves that basketball shoes was never about smashing the best material together, you just need everything to be spot on. My only real problem with this shoe is that although it obviously feature boost, it doesnt provide the soft feel that I prefer, instead it provide decent court feel, even though I personally dont prefer it, for those who prefer court feel this one should do it.

I've been playing on these for about 3 years and it's still holding up pretty good. On dusty courts this are still very squeaky but you will a lil slipping but on a clean court it's very good
One of the best traction shoes I've ever had. Almost a perfect performer in general, especially for point guards. Just watch out with the impact protection.
Really amazing sneakers! best basketball shoes I have, better than newer models! durability, traction, cushioning... perfect for all courts.
Traction of the Adidas Harden Vol. 3:
The herringbone traction is insane! Dust is only a very minimal problem.
On clean courts, the traction was nothing short of awesome. On dusty courts, you will need to wipe occasionally.
The traditional herringbone pattern worked well on all courts I played on.
The traction is freaking amazing!
When the sole is clean, grip is fantastic, but it has a tendency to pick up dust fast.
Adidas went with traditional herringbone set up and it's easily the best traction on a Harden yet.
The translucent rubber on our colorway didn't pick up too much dust on our dirty courts and got the job done. There were some inconsistencies that prevented a better score.
Cushion of the Adidas Harden Vol. 3:
The Boost cushioning isn't caged as much as in the previous Harden models. It provides great impact protection while still being responsive. This is my favorite cushioning setups!
It's not too bouncy. It's not too firm. It's just right - this is my favorite version of Boost in basketball.
The Boost cushioning is less pronounced than in the Harden Vol. 2 but provides a better balance between court feel and impact protection.
Good court feel, good impact protection and the Boost cushioning feels amazing!
Good amount of bounce in the heel and more responsiveness in the front. I really enjoy the Boost cushioning!
This is the best use of the Boost foam yet when it comes to basketball.
The cushioning provides a nice balance of comfort, court feel, springiness, and fun.
The Boost cushioning is a little lower than in the Harden Vol.2 which makes the shoe lighter and gives you better court feel. Impact protection is still there.
Materials of the Adidas Harden Vol. 3:
The materials are very soft, look and feel premium and provide great lockdown and stability.
The thick and strong materials feel great on-foot.
The textile upper with synthetic overlay is comfortable and pliable out of the box.
The materials are very lightweight and feel great. Very soft and flexible!
The materials feel really nice and do a great job. The shoe gets really hot after playing a while.
Basic "textile" materials that feel somewhat premium.
The materials are super comfortable but stretch out a little too easily.
Support of the Adidas Harden Vol. 3:
Lateral containment is very good, the materials are supportive and the base is pretty wide and stable.
The support works perfectly well.
The materials do a fantastic job with lockdown, the caging of the Boost provides stability and acts as an outrigger and the fantastic fit does the rest.
Much more stable than previous Harden models.
Nice lateral containment, stable base and the heel slippage went away after the break-in period.
The cut, combined with perfectly molded collar padding, held my heel in place exceptionally well, providing optimal ankle stability.
Excellent stability, great midfoot support, and good containment.
There was too much freedom of movement in the ankle for my liking.
Fit of the Adidas Harden Vol. 3:
The fit was very nice for my feet with no dead space at all!
These have been the best fitting Adidas shoes I've worn in quite some time.
The lacing system lets you adjust the fit however you like it.
The fit is really comfortable.
There's something very satisfying about the way the shoe cinches around the foot.
No side to side movement and some very very minor heel slip
The fit works perfectly fine for all type of feet.
Durability of the Adidas Harden Vol. 3:
Outdoor of the Adidas Harden Vol. 3:
The rubber is pretty soft. You better stay away from outdoor use.
Outdoors the traction performed really nicely as well, but the rubber is soft and started to fray after only 2 hours.
Shallow pattern and translucent rubber won't last long outdoors.
Width of the Adidas Harden Vol. 3:
The separate tongue and upper allows the upper to be laced as tight or loose as you wish.
I am a slightly wide footer and the fit is perfectly nice for me.
The Harden Vol.3 adapts perfectly to your feet.
Size of the Adidas Harden Vol. 3:
Go true to your Adidas size (half a size smaller than in Nikes)
I went true to size and had no issues.
I am a 10.5 in almost everything, and a 10.5 in the Harden Vol 3 was perfect.
I recommend going down half a size.