Nike – what started off as a tiny importer of Japanese trainers in 1964 is the biggest and most popular sports brand in the world in 2017 with a total revenue of almost $35 billion!
It's difficult to keep track of all Nike basketball shoes that exist on the market: Nike not only designs the signature models of Kobe Bryant, Lebron James, Kyrie Irving, Kevin Durant and Paul George, but also popular team models like the Hyperdunks, or the Lebron Soldier series; not to mention the wide variety of cheaper budget models.
To get a good idea of all the models on the basketball shoe market I have decided to create a database with all basketball shoes where I could find at least three trustworthy reviews on Youtube or sneaker blogs. In total, I have added 87 shoes so far and read or watched exactly 501 reviews in doing so.
The following list shows the ten best basketball shoes by Nike ordered by their average overall rating. Shoes were last updated on Jun 13, 2019
Very supportive leather upper, great traction, and responsive Zoom Air cushioning.
Perfect if you like old-school basketball sneakers
Great all-around performer at a very fair price
Versatile shoe that works for all positions
Provides balanced cushioning, traction that works on all surfaces, and premium BattleKnit upper
Especially recommended for explosive and powerful wing players.
Low-top with eye-popping design, perfectly-balanced cushioning and great fit
Best for players looking for flashy, cutting-edge performance shoes
Improves the already great performance of the PG2 by adding an additional forefoot strap for more lockdown
Perfect if you are looking for an affordable all-around performer without any weaknesses.
Great overall-performer with awesome full-length Zoom cushioning
A well-balanced shoe that works for a wide array of basketball players
The combination of Air Max and Zoom provides an insanely comfortable cushioning
Works extremely well for big guys that need a lot of impact protection.
Great fit, good traction, and much-improved impact protection
Affordable, well-rounded basketball shoe
Well-cushioned and supportive shoe
Great shoe for explosive and heavier players
Bouncy forefoot Zoom Air cushioning and traction that performs even on dusty courts.
Affordable all-around performer without any weaknesses.
The 10 Best Basketball Shoes from Nike
---
---
---
---
---
---
---
---
---
---
5 Reasons to buy Nike Basketball Shoes
1. Great Fit
Nike has been in the basketball shoe business forever and they have really perfected the fit of their shoes in my opinion. All versions of a specific model run similarly long and wide. That means if last year's Kobe model fit you perfectly in size 10, then it's highly likely that the next model will too!
There is no need to find a sneaker store to try on each pair. I bought Kobe models online for years on and never had any problems, the same can't be said about every shoe brand!
2. Your Favourite Basketball Player is with Nike
Most of the great basketball players have signed a signature deal with Nike. If you're a fan of Kyrie Irving, Lebron James, Kevin Durant, Paul George or Kobe Bryant then you'll definitely want to go with Nike and rock their latest signature models.
3. Great Tech
Nike has always been a driver of innovation in the world of performance basketball shoes. The debut of Nike Zoom Air revolutionized the cushioning of basketball sneakers in 1995 and even over 20 years later it's still the most responsive cushioning system on the market!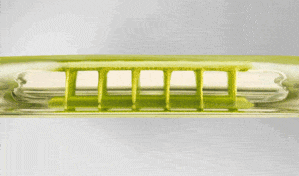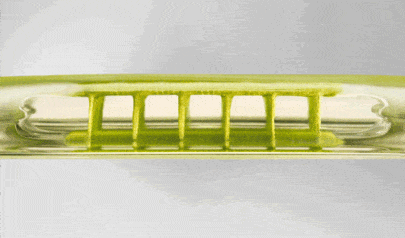 4. The Iconic Swoosh
There is no denying that Nike makes some of the best looking basketball shoes on the market. Phil Knight bought the design of the now famous Nike swoosh for an incredible $35 from design student Carolyne Davidson – that's got to be one of the best investments of all time!
5. There's a Shoe for Everybody!
Nike releases so many basketball shoes – they truly have a model that works perfectly for every type of basketball players. Big and heavy guys pick the Lebron 15, quick guards the Kyrie 4 and if you like cushioning and have narrow feet then the KD X is perfect!